Narrow networks mean lower premiums. Now, state insurance commissioners are wrestling with how they should be regulated so that insurers stay solvent and consumers are protected.
State legislators and insurance regulators are refereeing the latest power struggle between providers and insurers—the design of provider networks.
Insurers are narrowing networks to better control costs; creating "high quality" networks to include providers that rank well on quality metrics; and introducing tiered networks in which consumers pay more for high-cost providers. These changes may please the providers who are fortunate enough to be chosen for the networks, but are threatening to those left out, such as higher-cost academic medical centers or specialty providers such as children's hospitals or cancer centers.
As the networks narrow and change, there's been backlash from specialty providers who complain about being neglected, and from consumers who may be surprised to find their health plan's provider list is shorter than expected or that a hospital specialist such as an anesthesiologist or pathologist is out of network. Both groups are looking to their state legislators for relief.
All of this has been laid at the feet of the National Association of Insurance Commissioners (NAIC), which handed the mess to its Network Adequacy Subgroup, 12 hardy souls who have endured dozens of conference calls since mid-2014. The subgroup is working out the details, word by painful word, of a new model network adequacy law. The effort updates a 1996 version that has become badly outdated as insurance products have evolved and the narrow network has become increasingly common. As obscure as this panel's work is, it is actually at the heart of some of health care's most heartfelt public debates about how consumers interact with their health plans and with providers. News coverage has highlighted compelling stories of innocent patients facing thousands of dollars in unexpected medical bills.
Regulating network adequacy
The NAIC conference calls are meant for the insurance commissioner representatives to hammer out language, working from a November 2014 draft and public comments collected in January 2015. But the calls are open to the public and lobbyists for health plans, providers, consumers, and any other "interested party" are welcome to join in and have a chance to comment on wording. About 100 people usually dial in to each call.
Currently, state regulation of network adequacy is all over the map. Some states have general guidelines to ensure health plan consumers can see the doctors they need to, while other states prescribe specific quantitative standards, such as how long it takes for most health plan members to travel to an in-network hospital. A Commonwealth Fund examination noted that as of January 2014, 23 states mandated maximum travel time or distance; 11 had a maximum appointment wait time; and 10 had provider-to-enrollee ratios.
States with marketplace plans subject to 1 or more quantitative standards for network adequacy, as of January 2014
State network-adequacy standards may apply broadly to all network plans or more narrowly to specified network designs (e.g., HMOs) or plan types (e.g., marketplace plans). The 16 states identified in dark purple have one or more quantitative standards that apply to all marketplace plans specifically or to all network plans in general. By contrast, the quantitative standards in effect in the 11 states identified in lighter purple apply only to particular types of network plans (usually HMOs) and generally do not regulate all marketplace plans.
Source: Commonwealth Fund
States generally regulate networks by responding to complaints, according to a report by NAIC's consumer advocacy group. Almost half (42%) of states carry out a regularly scheduled periodic review of network adequacy for HMOs, and most (70%) review network adequacy when a health plan files notice of a significant change to its network.
The NAIC process is being closely watched by officials at HHS. Federal regulators have generally left network adequacy reviews of exchange plans to the states, but have said they may conduct network reviews in the future. The ACA establishes the first national standard for network adequacy, requiring that plans sold on the exchanges maintain a provider network that is "sufficient in numbers and types of providers, including providers that specialize in mental health and substance abuse services, to assure that all services will be accessible without unreasonable delay." The law also requires exchange plans to include essential community providers that serve predominantly low-income, medically underserved patients.
Ever since the ACA went into effect five years ago, state and federal insurance authority has been mingled in new and sometimes uncomfortable ways. In the case of the network adequacy issue, a model state law would likely cover all health plans regulated by a state, including those sold in a state exchange, along with plans in the commercial and individual markets. It would not cover health plans provided by self-insured employers, which are still covered under ERISA. Medicare and Medicaid managed care plans are generally covered under their own sets of rules.
Health plans may also be subject to accreditation standards; in July 2015 the National Committee for Quality Assurance said it would address narrow networks and provider directories in its 2016 standards. These include a new Network Management section that provides "a more comprehensive assessment of plan network and focus on specialty areas," NCQA said in a news release.
Complaints and concerns about narrow networks started to bubble up in 2013, and reports and analyses from consulting firms and other groups followed in their wake.
A McKinsey analysis of health plans offered on the exchanges in 2014 determined that broad networks are available to nearly 90% of the population even if consumers are tending to buy less expensive narrow network plans; narrow networks make up about half of all networks in exchange plans across the U.S. and 60% of the networks in the largest cities in each state. The study found broad networks carried premiums a median of 13% to 17% higher than narrow networks.
A study of California's marketplace found that its plans may have hospital networks narrower than those of commercial plans, but they haven't reduced geographic access or quality, according to a study in the May 2015 Health Affairs.
For certain specialty providers, the outlook is less promising. A July 2014 Avalere study of access to heart care in 10 regions of the country found that the share of specialist physicians who were included in exchange plan networks was highly variable, ranging from an average of 8% in Los Angeles to 83% in Philadelphia. "The wide variation in inclusion of providers … suggests the need for specific quantitative standards to evaluate whether an adequate number of providers are being included to ensure that consumers can access their covered benefits," said Stephanie Mohl, senior government relations adviser for the American Heart Association at a 2014 Alliance for Health Reform briefing. The association commissioned the study.
Consumers don't necessarily see narrow networks as a bad thing if they keep costs down, and they have been relatively popular in the ACA exchanges so far, accounting for about 70% of health plan sales in 2014. A Kaiser Family Foundation survey in February 2015 showed that people buying their own insurance (as opposed to employer-sponsored coverage) often like the option to spend less for a smaller-scale plan; that 54% dropped to 35%, though, when those respondents were told they might lose access to their usual providers. Consumers may be lured in by the lower premium, but attitudes may change once they learn that they can't see certain specialists or when they get a big medical bill from an out-of-network provider that they didn't know was out of network.
Ox goring
One of the NAIC subgroup's ground rules is that it does not take sides in contracting tussles between insurers and providers. The competing financial interests of powerful groups such as insurers and physicians makes the whole issue of regulating network adequacy fraught with difficulty for state officials, notes Kevin Lucia, a senior research fellow at the Georgetown University Health Policy Institute's Center on Health Insurance Reforms.
To the extent that the subpanel addresses thorny issues, it tries to do so with some balance, says its chairman, J.P. Wieske, legislative liaison/public information officer for Wisconsin's insurance commissioner. "The hope here is that we are goring everybody's ox to a certain degree," Wieske said during one NAIC subgroup call.
While the model law's language will continue to be tweaked as various committees within NAIC work on it this fall, its core became clear after two rounds of intensive work by the network adequacy subgroup over nearly two years. Here are some of the main issues that an August draft of the model law focuses on:
Network adequacy. Network adequacy would be determined by insurance commissioners on the basis of several factors but without including specific metrics for them; that if a network is insufficient to provide a covered benefit then a nonparticipating provider will be covered at an in-network coverage level.
Access plans. Health carriers would file with the insurance commissioner an access plan for any new network. The plan would include the factors it used in building the network, how it addresses the needs of all covered persons, and how it will monitor ongoing access to specialty providers.
Tiering. The model law addresses tiering specifically, stating that it cannot be discriminatory against high-risk populations, and the carriers must make its standards for selecting networks and tiering available to the public.
Balanced billing/out-of-network services. Health care facilities and insurers would be required to provide the patient with notice that out-of-network services may be provided during a scheduled nonemergency procedure, and the facility notice would include a range of the charges for which the patient may be responsible. The law would also limit balance billing by alerting patients that they can use an insurer's mediation process for out-of-network, facility-based provider bills, and requires insurers to set up a mediation process that is paid for 50/50 by the insurer and the provider.
Continuity of care. The carrier must establish "reasonable procedures" to transition a covered person who is in an active course of treatment to an in-network provider if that person's provider leaves or is removed from a network. Insurers must make a "good faith effort" to provide written notice to regular patients of providers who are removed from or leave a network.
Provider directories. Insurers would be required to post an electronic provider directory for each network plan and update it monthly. The directory would need to periodically audit a "reasonable sample size" for accuracy. Directories would need to note which network plan they apply to.
In determining network adequacy, consumer representatives had hoped that the model law might require that a state have in place some type of quantifiable standards on wait time, time and distance, "but that's not exactly where things seem to be going," said Claire McAndrew, private insurance program director for Families USA.
The working document said adequacy would be determined using "reasonable criteria" that may include provider-covered person ratios by specialty, geographic accessibility of providers, waiting times, hours of operation, and ability of the network to meet the needs of people with specific needs, and the volume of specialty services available; but the section does not establish what those ratios should be. An accompanying drafting note mentioned some specific quantitative standards such as limits on travel distance, travel times or waiting times; America's Health Insurance Plans, the industry trade association, as well as the Blue Cross Blue Shield Association were supportive of the adequacy language in general, but urged the removal of these specific standards.
The subgroup seems more interested in expanding rules that would improve transparency for health care consumers, such as more accurate provider directories and notice before being seen by out-of-network providers in a hospitalization.
"I'm not sure the average consumer necessarily has a great sense of the tradeoffs" between premium and size of network, says Kevin Lucia of Georgetown University.
Given the huge health literacy problem in the United States, even these disclosures may not be enough to bridge the gap so consumers know what they are getting, says Lucia of Georgetown. "I'm not sure the average consumer necessarily has a great sense of the tradeoffs" between premium and size of network, he says. Educating consumers, Lucia notes, is a huge challenge and should be a goal for exchanges and for state and federal regulators.
Nix "surprise billing"
The issue of people receiving a bill for an out-of-network provider they didn't know was involved in their care, sometimes referred to as "surprise billing," has put pressure on state legislatures to act as horror stories abound across the country.
States have tried stepping into this; 13 states ban balance billing. In California, the state assembly has passed a bill that is now awaiting state senate action. Some states have set up a mediation process to resolve consumer complaints about a balance bill, bringing provider and insurer representatives together on a phone call to negotiate. Texas includes the consumer on the mediation call with provider and insurer. New York's process uses a pricing database from Fair Health, a not-for-profit corporation dedicated to bringing transparency to health care costs, as a starting point in negotiations. Florida's process hasn't been used very much, which is consistent with study by the NAIC's consumer group that found that the mediation processes aren't often used. "This is a battle between providers and insurers, and they use consumers to make their points," says Lucia. "Laws like New York's recognize there's a tension that has to be resolved for the appropriate reimbursement level, but removes the consumer from the fight. There seems to be more interest in that kind of model."
The NAIC subgroup began its deliberations trying to take the consumer out of the middle of out-of-network billing disputes, but also not simply dumping the problem completely on either the insurer or provider. The group spent many hours working on language that all parties could live with; the working draft would give patients notice before a nonemergency hospitalization if certain of their providers are out-of-network, and would require carriers to establish a mediation process with providers for disputes.
NAIC sausage making
The NAIC released a draft network adequacy model law for comment in November 2014 and received responses from 90 parties. In April 2015, the group embarked on a series of more than 30 conference calls and an in-person meeting in Chicago. The version that comes out of the subgroup gets two more rounds of committee-level review before going before the NAIC plenary in Washington in November; there, it requires a two-thirds vote to become NAIC policy. There is no obligation on the part of any state to adopt the final model law. In fact, just 10 states adopted the 1996 version of NAIC's network adequacy model law.
When specific approaches are discussed in the NAIC calls, they are sometimes left out of the legal language of the model law and relegated to "drafting language" to offer states some guidance if they choose to regulate there. NAIC also has the option of developing a draft regulation for states to use along with the model law.
"The NAIC process creates a really important dynamic because" everyone involved is focused on the same goal, according to Claire McAndrew of Families USA.
The subgroup's conference calls, while time-consuming, are a useful exercise in weighing all points of view, says McAndrew. "The NAIC process creates a really important dynamic because everyone involved is focused on the shared goal of completing the model act," she says. "Even though it has been a very long process, it is very impressive in the ways people are willing to compromise."
Quality not quantity
State regulators, while motivated to protect consumers, are stepping carefully, particularly considering that one of their main roles is ensuring the solvency of the insurers they license.
Overly aggressive regulation of networks could also impede some of the creativity going into innovations to improve the efficiency and quality of the health care system, argued Gary Cohen, a consultant and former administrator at CMS, in a 2014 Health Affairs blog. "Consumers might be better served if regulators focus initially on transparency," he wrote.
As health plans evolve in the new era of value, optimists say focus on networks is likely to shift away from quantity and toward quality. "Plans will increasingly be selling the plans based on the quality of their networks," says Wieske, the Wisconsin insurance official. But if put together poorly, narrow networks could be more cost shifting to consumers in another guise. The hope is that thoughtful legislation and regulation will keep that from happening—and hope, especially in health care, springs eternal.
'The doctor is in. (Isn't she?)'
Keeping provider directories and network information up to date is difficult because of the varying contract dates for the individual market and group plans. Changes that physician groups make that are unrelated to insurance can also affect a directory's accuracy. Say a practice moves its office or a physician leaves the practice or retires. Insurers can't count on practice groups, which deal with multiple insurers, to contact them every time something like that happens. But from the consumer's point of view, an inaccurate directory with bad network information can be, at the very least, aggravating and might lead to unwitting use of an out-of-network provider and a huge out-of-network bill.
States vary by how often they require directories to be updated. It can be anywhere between 15 days and six months. Regulations are changing to reflect the shift to web-based listings. Some require monthly updates, which is the requirement for plans sold on the ACA exchanges. The NAIC draft would require carriers to maintain directories online, update them monthly, and make clear what health plan network the directory applies to.
Covered California, the California ACA exchange, got some bad press when consumers kept on finding bad information about providers in the directories for the plans sold on the exchange. Director Peter Lee told an Alliance for Health Reform briefing in July 2015 that his organization made a concerted effort in its second year of operation to improve the accuracy of its online directory, noting "provider directories have been pretty bad for a long time." The exchange sent letters jointly with exchange health plans, working with medical societies, to tell providers "it's your job to make sure you know what network you're in." Lee said he is "optimistic" the directories would improve; in case an inaccuracy affects a consumer's health plan choice, Covered California will allow them to change plans after enrollment.
Jan Greene is a veteran health care journalist based in northern California. Her work has appeared in the Los Angeles Times, Health magazine, Hospitals & Health Networks, and many other publications.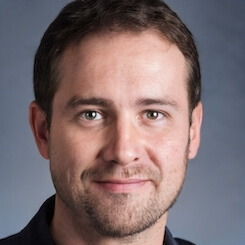 Paul Lendner ist ein praktizierender Experte im Bereich Gesundheit, Medizin und Fitness. Er schreibt bereits seit über 5 Jahren für das Managed Care Mag. Mit seinen Artikeln, die einen einzigartigen Expertenstatus nachweisen, liefert er unseren Lesern nicht nur Mehrwert, sondern auch Hilfestellung bei ihren Problemen.