Pharmacies can now take advantage of CPT codes to bill insurers for direct patient care. Will private payers follow Medicare in offering this service?
Pharmacy practice is evolving, pushed by technological advances like robotic dispensing and electronic prescribing. And evolution requires adaptation.
"A division of the role of the community pharmacist into patient-centered care and a technical field is happening," says Betsy Sleath, PhD, an associate professor of pharmaceutical policy at the University of North Carolina School of Pharmacy who has studied the rapid changes taking place in the profession. "Pharmacists are being given even more of an opportunity to do what many of them went to school for — direct patient care."
Unsuccessful so far
But is the profession ready to accept its role in direct patient care? "Pharmacists have largely been unsuccessful in developing the technical knowledge and ability to bill for clinical services," says Ernest J. Dole, PharmD, pharmaceutical care coordinator for the Lovelace Medical Group in Albuquerque, N.M., and a clinical associate professor in the College of Pharmacy and School of Medicine at the University of New Mexico Health Sciences Center.
"In fact, most pharmacists still do not typically bill for the patient care services they provide. And without substantial development of that ability, the profession's survival may be threatened," says Dole. "Current changes in the nation's health system, with its growing concern about cost-effective treatment, present an opportunity to prove our worth, to expand our services and be paid for them appropriately. But we need to develop the systems and expertise to do that."
The public apparently is ready for medication therapy management (MTM). Opinion polls show that pharmacists are highly trusted. A USA/Gallup poll released in December 2006 found that 73 percent of Americans rank pharmacists "very high" or "high" in terms of honesty and ethics. And their service is cost-effective: It is certainly less expensive to talk to a pharmacist about drug therapy than to pay for a doctor visit. It's more convenient as well.
There is plenty of evidence that pharmacists' provision of MTM can improve quality, and thereby lower overall costs. A study that included about 160 ambulatory patients over 65 who were prescribed at least four medications daily demonstrates effectiveness.
The Federal Study of Adherence to Medications in the Elderly (FAME) examined pharmacist visits that included medication education, assessment of patients' adherence, and refills. Researchers found that after six months in an MTM program, intervention patients demonstrated increased medication adherence (from 61.2 percent at baseline to 96.9 percent), resulting in clinically significant improvements in blood pressure and LDL.
A study of an MTM program at Fairview Health Services, a large health system in the Minneapolis-St. Paul area, reviewed the therapeutic value of a practice agreement between physicians and pharmacists.
Numbers
At the beginning of the study, patients reached therapy goals 74 percent of the time, as compared with 89 percent by the end of the study period.
Politicians have noticed. The Medicare Prescription Drug, Improvement, and Modernization Act of 2003 (MMA) requires that all prescription drug plan sponsors participating in Medicare Part D and Medicare Advantage plans providing a drug benefit offer a medication therapy management program. CMS is mandated to administer the new benefit, and codes to pay pharmacists are in place. Part D providers are required to cover MTM services as an administrative cost.
At least one pharmacy benefit management company has seen the light. Walgreens Health Initiative recently opened an MTM call center staffed by pharmacists. Beneficiaries are encouraged to call one of the PBM's 15 pharmacists at the center if they have questions about their medications. In most cases, patients are referred to their local pharmacists for resolution of their medication issue.
Codes exist for those pharmacists to be paid for those services. In July 2005, a panel from the Pharmacist Services Technical Advisory Coalition (PSTAC), which consists of professional organizations, approved three Current Procedural Terminology (CPT) codes for pharmacists to use to bill payers for face-to-face MTM services.
Use of codes
As of now, the CPT codes are in CMS category III, which means they are being used temporarily while more evidence is gathered. The profession has five years to show an American Medical Association panel that the codes have therapeutic value, and the AMA will report its findings to CMS.
But to do that, pharmacists must make robust use of the codes, says PSTAC representative Michael Hogue, PharmD, assistant professor of pharmacy practice at the Samford University McWhorter School of Pharmacy. "Pharmacists need to be using these codes," he says. "That would be of great benefit to the profession."
To boost that effort pharmacy, health insurers, consumers, government, and business formed the Pharmacy Quality Alliance last year, with the support of CMS. Its mission is to develop a strategy for measuring performance at the pharmacy and pharmacist levels, including data collection and reporting mechanisms.
Because hundreds of health plans are participating in Part D, conventional wisdom has held that private plans will follow CMS in paying pharmacists for MTM — thus enhancing the adoption of MTM as a both a medical strategy and income stream.
"The idea has been around for a long time, for decades, whether it was called cognitive services, pharmaceutical care, or any number of other names. They all described duties performed by pharmacists focusing on applying clinical knowledge to the care of patients. The issue has been finding a way to pay for these services," says Rob McMahan, PharmD, Medicare pharmacy manager for Humana. "With the advent of Medicare Part D and subsequent medication therapy management programs, payments for patient care delivered by a pharmacist will become a more widespread reality."
Contributing Editor Martin Sipkoff is a long-time health care journalist.
Codes exist for MTM payments
Medication therapy management services are face-to-face patient assessment and intervention by a pharmacist. MTM is provided to optimize the response to medications or to manage treatment-related medication interactions or complications, according to Pharmacist Services Technical Advisory Coalition (PSTAC).
MTM includes the following documented elements, as stated in PSTAC guidelines: review of the pertinent patient history, medication profile (prescription and nonprescription), and recommendations for improving health outcomes and treatment compliance. The codes are not to be used to describe the provision of product-specific information at the point of dispensing or any other routine dispensing-related activities.
| | |
| --- | --- |
| 0115T | Medication therapy management service(s) provided by a pharmacist, individual, face-to-face with patient, initial 15 minutes, with assessment, and intervention if provided; initial encounter |
| 0116T | Subsequent encounter |
| + 0117T | Each additional 15 minutes (List separately in addition to code for the primary service) (Use 0017T in conjunction with 00115T, 00116T) |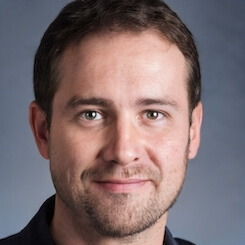 Paul Lendner ist ein praktizierender Experte im Bereich Gesundheit, Medizin und Fitness. Er schreibt bereits seit über 5 Jahren für das Managed Care Mag. Mit seinen Artikeln, die einen einzigartigen Expertenstatus nachweisen, liefert er unseren Lesern nicht nur Mehrwert, sondern auch Hilfestellung bei ihren Problemen.