Medication therapy management helps people to stay on their prescribed regimens. Part D plans can expect to start making payments for the service in 2007
Medication therapy management helps people to stay on their prescribed regimens. Part D plans can expect to start making payments for the service in 2007
The Medicare Prescription Drug, Improvement, and Modernization Act of 2003 mandates that health plans and pharmacy benefit management companies participating in the Part D drug benefit begin paying pharmacists for medication management. That no doubt brought joy to the hearts of pharmacists everywhere. They have long advocated getting paid for what they call "pharmaceutical care."
"It's long overdue," says Timothy P. Stratton, PhD, an associate professor in the department of pharmacy practice and pharmaceutical sciences in the University of Minnesota's College of Pharmacy. "But we'll have to see what CMS comes up with."
So far, no one is clear where the Centers for Medicare & Medicaid Services (CMS) is headed with this. No codes have been announced. Payment for pharmaceutical care may indeed be overdue, but it remains unclear when it will start. Few health plans pay for it now, although professional organizations, including the American Pharmacists Association (APhA) and the American Society of Health-System Pharmacists (ASHP) have been calling for it for years.
So they were more than willing to assist CMS in defining medication therapy management (MTM). The California Pharmaceutical Association has even developed a model MTM contract that can be found by a search of its website, «http://www.cpha.com».
Cognitive services
Pharmacists will get paid for the cognitive services offered to many Medicare patients with Part D coverage — and commercial and other non-Medicare plans may decide to do the same if MTM proves to be cost effective. "Pharmaceutical care can be part of care management, especially for chronic diseases," says Glen Stettin, MD, vice president for clinical products at Medco Health Solutions.
That's exactly what pharmacists say pharmaceutical care is about: enhancing the management of high maintenance patients. The law requires that drug plan sponsors have an MTM program and offer it to beneficiaries with multiple chronic diseases who use multiple medications covered by Part D, and whose expenses for those medications will likely top the cost threshold set by the Department of Health and Human Services, set at $4,000 for 2006.
Beneficiaries are not obligated to participate in an MTM program. As of now, the law says that any provider — including physicians and nurses — may provide MTM services.
CMS officials have said in regulatory statements that the agency does not plan to set a certain amount that plans must pay pharmacists or other providers to provide MTM. So the plans and the providers with which they contract will establish fees.
CMS has said that in establishing fees, plans and PBMs must take into account the resources and time associated with implementing the MTM program. For example, plans and PBMs were required to describe, as part of the application process, how they will determine the resources used and the time required to implement MTM. And plans and PBMs must, upon request, disclose to CMS the management and dispensing fees and the portion paid for MTM services to pharmacists and other providers.
CMS officials have said that they consider MTM programs to be administrative activities similar to quality assurance, utilization review, and fraud, abuse, and waste control measures. Therefore, MTM services will not involve direct beneficiary cost-sharing and eligible Part D enrollees will not be required to pay separate fees for these services, although the cost can be reflected in the premium rate.
Strong pharmacist interest
A recent survey of pharmacists by Drug Topics magazine found interest in MTM. Most said they would charge $3 a minute or less, but about 1 in 10 said they'd charge more than $5 a minute. The average flat rate was $3.70.
CMS officials say that beneficiaries and pharmacists should not count on the drug plans offering MTM before next year. Even if pharmacists know what they want to do, and how much they want to get paid for doing it, there is a lot for CMS to figure out, says Craig Miner, a lawyer in the division of drug plan policy at CMS.
What is clear under MMA is that the purpose of any MTM compensation would be to optimize therapeutic outcomes of Part D-covered therapies. Right now, CMS officials say they need to gather more data in order to write complete and appropriate regulations. The agency is asking its plans and PBMs for the number of enrollees who meet the plan's criteria for receipt of MTM. But Miner says that "CMS is willing to talk with pharmacists' professional organizations to determine what services will be covered."
Some pharmacist association officials say they don't expect to see any concrete guidance for plans and PBMs until next year, and no money for MTM until mid-to-late 2007.
"We look at 2006 as the year for pharmacists to get MTM services up and running and for encouraging pharmacists to make contact with plans to learn about opportunities to contract for MTM service delivery," says Anne Burns, RPh, group director for practice development and research at the APhA.
Contributing Editor Martin Sipkoff is a health care journalist who lives in Gettysburg, Pa.
CMS issues specific MTM data requirements
In March, CMS issued specific reporting requirements for medication therapy management to the health plans and pharmacy benefit management companies participating in Part D.
Reporting periods
Period 1: Jan. 1-June 30: Eligible MTM beneficiary data due to CMS by Aug. 31, 2006.
Period 2: Jan. 1-Dec. 31: Data due to CMS by Feb. 28, 2007.
Data elements to be reported by plans and PBMs:
number of beneficiaries identified who meet criteria;
number of beneficiaries participating in the program;
number of beneficiaries who left the program;
number of beneficiaries who declined to participate, and
total prescription drug cost per MTM beneficiary per month.
Missouri program pays for pharmaceutical care
Some government-based pharmaceutical care programs have been in place for years, according to the American Pharmaceutical Association. An example in the APhA's monograph on medication therapy management is the Missouri Medicaid program's Disease State Management program, implemented in July 2002.
The program was designed to improve the health care of patients who suffer from chronic conditions such as asthma, diabetes, heart failure, and depression. High-risk patients are identified and they choose their health care provider team — made up of a physician and an individual pharmacist — who collaboratively provide disease management services.
Pharmacists undergo specialized training before providing these services. Patients may use only this team for their disease management services, but may use other providers for unrelated services. Since patients choose their pharmacist-physician team, pharmacists may partner with different physicians for different patients. Enrolled disease management team members are paid at a fixed rate per encounter for all disease management services provided:
Initial assessment: $75 (one per patient).
New problem assessment: $40 (two per patient per 12 months).
New problem follow-up assessment: $40 (four per patient per 12 months).
Preventative follow-up assessment: $25 (one per patient per 12 months).
Services are billed on a CMS-1500 form. Each type of assessment has its own unique procedure code, and each pharmacist has a provider number that is used for billing.
More like this
Is 'Pharmaceutical Care' A Problem or Panacea?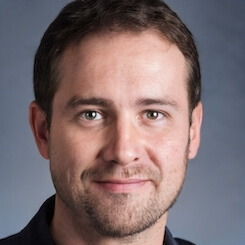 Paul Lendner ist ein praktizierender Experte im Bereich Gesundheit, Medizin und Fitness. Er schreibt bereits seit über 5 Jahren für das Managed Care Mag. Mit seinen Artikeln, die einen einzigartigen Expertenstatus nachweisen, liefert er unseren Lesern nicht nur Mehrwert, sondern auch Hilfestellung bei ihren Problemen.