It is an idea whose time has finally come: Today's clinical pharmacists are involved in virtually all aspects of medical care
In the late 1980s and early 1990s it was called pharmaceutical care services or cognitive pharmaceutical care, and it was practiced by only a handful of pharmacists. The first organized effort was in Asheville, N.C., in the mid-1990s.
In the early 2000s, the success of the Asheville project led to what became "medication therapy management," and all Medicare Part D prescription drug plans must now offer it.
Today in many health plans and some pharmacy benefit management companies, it is called clinical pharmacy care or specialist pharmacy care, and it is part of their case management and disease management programs.
Regardless of phrasing, it means more pharmacists are moving from dispensing drugs to practicing medical care. The term "clinical pharmacist" now means virtually any pharmacist who is trained to provide cognitive care, such as diabetes counseling.
That's regardless of practice setting, according to the American College of Clinical Pharmacy (ACCP). It defines clinical pharmacy as "that area of pharmacy concerned with the science and practice of rational medication use." That includes practice by community pharmacists with RPh degrees, not just PharmDs.
"It's a true transformation in the practice of pharmacy in recent years," says Glen Stettin, MD, senior vice president and head of the clinical and therapeutic solutions group at Medco Health Solutions.
Medco has created what it calls "therapeutic resource centers" dedicated to providing direct patient care by pharmacists, using them as providers in what may be the most progressive manner to date in the health care industry. The company processes prescriptions for its 60 million members, and all those prescriptions are approved by a staff of about 2,000 pharmacists for potential dosing errors and contraindications.
But if a patient suffers from one of several specified chronic conditions, the filling of his prescription is overseen by specially trained pharmacists in one of the therapeutic resource centers. Medco calls those folks "specialist pharmacists."
"No other medical professional is as well-trained in medication management, and we make aggressive use of that," says Stettin. Our innovation is to separate cognitive pharmaceutical services from the dispensing process in our training and utilization of resources.
"We capitalize on the training that all pharmacists have, but go further. We train pharmacists in the current medical knowledge of specific diseases — diabetes, cardiovascular disease, many others. We're already working with a health care professional with six years of schooling in drug therapy and patient interaction, so we're already working with an energized workforce, and we provide a new sense of mission, adding a value to primary care."
It is an advance for the profession, and it has taken some time to arrive.
"It has been a long and sometimes difficult process to get to the current level of recognition as providers of patient care," says C. Edwin Webb, PharmD, ACCP's director of government and professional affairs. "Clinical pharmacists are moving from institutional settings into other settings, such as the Medco operation, even private practice. It marks an evolution in the attitudes of physicians, patients, and payers."
Asheville legacy
The process began about 10 years ago in Asheville, in a community pharmacy project for patients insured by two local employers, the city of Asheville and the Mission-St. Joseph's Health System. Pharmacists in 12 community pharmacies were paid to render cognitive services to diabetes patients.
Participating pharmacists had to be certified as diabetes educators by the American Diabetes Association. They were paid for providing diabetes education, for training patients to monitor their blood glucose, and for clinical assessment, patient monitoring, follow-up, and referrals.
The results were striking. According to three studies published in the Journal of the American Pharmaceutical Association in 2003, the number of patients with optimal HbA1c values (< 7 percent) increased at each follow-up. More than 50 percent showed improvements in lipid levels at every measurement.
Overall medical costs shifted significantly from inpatient and outpatient: Total mean direct medical costs decreased by $1,200 to $1,872 per patient per year and sick time days decreased every year (1997-2001) for one employer group, with increases in productivity estimated at $18,000 per worker annually.
Payers reported an increase of $52 per patient per month in diabetes costs because of pharmacy care service fees and because of greater compliance with diabetes prescriptions. But at the same time, plans enjoyed a 29 percent decrease in non-diabetes-related health costs for the study group, such as for doctor visits, and a 16 percent decrease in all-diagnosis costs, such as the inpatient costs associated with the comorbidities of diabetes.
One employer, the Associated Financial Group, reported that after only 18 months of cognitive services in the Asheville project, it saved $1,000 per participant in medical plan costs.
The Asheville project is still in progress. It now has hundreds of employees and dozens of regional employers enrolled. And it led to a project started in 2005 by the American Pharmaceutical Association Foundation called the 10-City Challenge.
Employers and employer coalitions across the country — including Honolulu, Milwaukee, Tampa Bay, Charleston, Pittsburgh, San Diego, Atlanta, Chicago, Cumberland, Md., and Colorado Springs — are following the guidelines of the Asheville project.
The project, funded by GlaxoSmithKline, is providing service to thousands of employees. "It is a very big project with a lot of potential for doing a lot of good," says Dan Garrett, RPh, senior director of medication adherence programs at the APhA Foundation. "We know that the idea is scalable and that we can reproduce results. And the results have been shown to be impressive."
Lobbying for MTM
Armed with data from the Asheville project, and encouraged by the assertive involvement of hundreds of employers nationwide in the 10-City Challenge, professional pharmacist organizations such as the APhA, the ACCP, and the Academy of Managed Care Pharmacy began lobbying Congress in 2003 to get pharmaceutical care services included in the Medicare Modernization Act's Part D drug benefit.
The result was medication therapy management (MTM). Under the MMA, all Part D prescription drug providers (PDPs) and Medicare Advantage-Prescription Drug (MA-PD) plans must submit an MTM program design.
In Medco's MTM program, all prescriptions processed are scanned into the company's computer system. Over the last four years, the company has developed disease-specific software rules. When patient-specific claims and lab data from a health insurer indicate, a prescription is forwarded to one of the nine therapeutic resource centers.
When Medco's claim and lab data — provided by its health plan clients — determine that a patient has a specific chronic condition, diabetes or HIV for example, those patients' prescriptions are sent to pharmacists who are trained in the particulars of that condition and work at the relevant therapeutic resource center. Medication concerns related to that specific condition are addressed, using medical knowledge that not all generalists — primary care physicians, or nurses — may possess.
Significant commitment
According to Stettin, developing the technology necessary for that diversion took a significant commitment of company resources, and is still in progress. "We meet monthly with the specialist pharmacists to determine new software rules that will serve to bring potential medication-related problems to their notice.
"This is not disease management," Stettin says. "This is therapy management, affecting patient safety, medication effectiveness and adherence, and affordability."
In the company's nine current centers, about 700 clinical pharmacists trained by the company in specific disease states evaluate prescriptions. When they see a problem — an inappropriate drug or dose, a contraindication based on medical condition or drug interaction, or noncompliance based on data from claims — they contact patients directly, often by phone.
That is followed, when necessary and with patient permission, with a call to a patient's physician, often resulting in an adjustment to a prescription — sometimes avoiding a medication error that could kill the patient, or sometimes just making a drug affordable by moving to a different medication or to a generic substitute.
Two of the current centers are dedicated to diabetes. "That is a major commitment in itself because of the sheer size of the diabetes population," says Stettin. No doubt, this emphasis on diabetes treatment is a good business move for the PBM. The company manages more than $6.5 billion in drug spending related to 2.8 million enrolled diabetes patients.
Diabetes, in fact, is one of the fastest growing segments of health care, estimated to cost more than $25 billion a year. Diabetes patients are 5 percent of the nation's population but account for more than 15 percent of total drug spending. Medco estimates that diabetes spending will increase by 14.5 percent annually, and that treatments by 2009 will overtake cholesterol medications as the fastest-growing therapeutic category.
Of the remaining seven sites, three are dedicated to cardiovascular diseases, one specializing in anticoagulants. Another center specializes in pulmonary diseases (such as asthma and COPD), another in neurological and psychiatric disorders (such as epilepsy, depression, and pain management), another in gastrointestinal disorders (such as ulcers and GERD), and a ninth center is devoted to oncology and immunology (such as HIV and rheumatoid arthritis).
Medco studied drug interactions and the relationships between disease states in designing the training program for its specialist pharmacists and in creating the centers themselves. For example, methotrexate, created in the 1940s to treat certain cancers, has in recent years also been used to treat some autoimmune diseases, including rheumatoid arthritis. "But the dosing is considerably different, and can be dangerous," says Stettin. "Doctors are, of course, very careful. But mistakes happen. Our clinical pharmacists are trained to look for exactly that error and can address it before dispensing occurs."
Life-threatening incident
Another example, related to the diabetes centers, is the drug pramlintide acetate (Symlin), an injectable used by insulin-dependent diabetes patients near mealtime to help control blood sugar spiking. Much lower doses of Symlin are required for Type 1 diabetes patients than for Type 2 patients. In fact, if a Type 1 patient takes too high a dose, the result can be a hypoglycemia attack, a life-threatening incident of low blood sugar. The drug was approved for manufacturer Amylin Pharmaceuticals by the FDA in 2005 and it hit the market heavily last year.
"Our specialist pharmacists know about this drug and its dangers because they are specialists in diabetes medication," says Stettin. "Primary care physicians may not have all that knowledge. And also, this is a new drug."
Although no single effort is as extensive as Medco's, some plans are also making use of clinical pharmacists in patient care. An example is Aetna's Health Connections Program, in which pharmacists are used to contact disease management enrollees with heart disease.
Such efforts are appropriate, say pharmacists. Clinical pharmacists are suited through their training to address these three medication-related issues, says Kasey Thompson, PharmD, director of the Center on Patient Safety for the American Society of Health-System Pharmacists. "There is literally only one practitioner that has the education and training and credentials to focus entirely on medication use and that is the pharmacists," he says. "It's in the best interest of the patient."
That was the argument brought to Congress by the professional pharmacists' organizations when the Part D drug benefit was being designed in 2003. The result — a far cry from what Medco is doing with its therapeutic resource centers — satisfies almost no one. But, clinical pharmacists quickly point out, it is a beginning.
"The complaints that the program requirements are too vague and not rigorous enough are very common. Many people believe that is the case," says Marissa Schlaifer, RPh, director of pharmacy affairs for the Academy of Managed Care Pharmacy, which lobbied heavily for the MTM mandate.
"But it is an important step forward," she adds. "At least under Part D, possibly for the first time, pharmacists are being openly recognized by the nation's largest insurer [Medicare] as being capable of doing something more than providing meds. I think it is actually a huge first step. It shouldn't have been so hard to get here, but at least we're here now."
According to a February 2007 report by the Agency for Healthcare Research and Quality, CMS regulations permit MTM programs to include any "element that promotes enhanced understanding of medication use, increased adherence to therapy, and detection and reduction of adverse events or potential adverse events."
Little consistency
Services can be provided by mailed letters, phone conversations, or face-to-face interactions with a clinician. In its survey of 21 MTM programs up and running in 2006 (plans had to have a plan design submitted to CMS by April of that year, but not all plans had implemented a program), AHRQ found that "there appeared to be little consistency as to which conditions were selected, with only diabetes mellitus and heart failure being uniformly targeted."
Plans can hire some other entity to run their program or may run it internally. They can use their staff to treat enrolled patients, or they can make referrals to community pharmacists. Under CMS regulations, the services they offer are part of the Part D benefit, and not paid out of pocket by beneficiaries. And what services they offer are pretty much up to them as long as the programs address adherence, contraindications, and basic information related to medication.
According to the AHRQ survey, the large majority of plans are internal but include a small percentage of all PDP or MA-PD enrollees. As of the end of last year, few plans made use of community pharmacists' MTM programs, but most used other clinical pharmacists to counsel patients.
The MTM program at Paramount Health Care, a regional plan that serves northwest Ohio and southeast Michigan, is typical of many plans. It targets Part D enrollees that are taking at least seven medications and suffer from at least three chronic diseases. Amber Zuber, PharmD, is one of the plan's prescription drug program coordinators and runs its MTM program.
Many of the contacts she makes are by telephone, sometimes along with a letter. Right now, she has about 200 enrollees. "Sometimes I leave a message and ask them to call back and many times they do," she says. "After our initial conversation the member is given a number to call back at anytime with questions," she says.
The CMS regulations are indeed vague, says Zuber, but more detailed regulations are anticipated in the future.
"It is interesting that virtually all of Part D is so prescribed, and this component is left rather open. The MTM requirement may indeed be a piece of the general pharmacy movement to be more proactive in patient care, and more guidance from CMS will be forthcoming," she says. "But who takes charge of pharmacy care, who listens to what clinical pharmacists have to say about it, and who will eventually pay for it remain open questions."
The fact that the CMS MTM regulations are vague is a good thing, says Woody Eisenberg, MD, head of Medco's Medicare division. "It allowed us to develop a program that meets the needs of our population," he says. "But I think that CMS will be expecting more from us as time goes by. I expect that when new MTM regulations are announced in 2009, they will be more specific."
The AHRQ survey supports that contention. In surveying the PDPs and MA-PDs, researchers found that:
There is little or no support for the further restriction of enrollment to certain chronic conditions. Although there may be a perceived economic incentive to do so in some cases (diabetes and heart failure, for example, are costly conditions with many treatment options available), the fiscal impact of a 'polypharmacy' or MTM program may be less dependent on the condition being treated and more dependent on the potential of the involved medications to result in benefit or cause harm. Furthermore, it may be most dependent on patient-specific factors, such as willingness or ability to adhere to therapy and the out-of-pocket cost burden of the care compared with other available resources.
Studies sought
AMCP's Schlaifer says that the true value of the MTM initiative will only be measurable after the current design has been used for awhile. "That is how we will find out what works best, a telephone or written approach, or how many or which chronic conditions or how many meds. We hope to find all that out through studies supported — we hope — by CMS."
What is unquestionable about the involvement of clinical pharmacists in patient care is their effectiveness," says Medco's Stettin. "They have the training to do an extraordinary job for the patients they serve. To limit their use as care providers would be to shortchange the patient and the health system."
Vast difference in Part D MTM programs
Type of medication management therapy service
Proportion of programs offering service (%)
Potential number of enrollees affected (in millions)
Patient education (instruction provided to a patient individually, in group sessions, or mass mailings)
75
7.4
Patient adherence (provision of targeted education, counseling, and/or tools for improving adherence to prescribed medications)
70
6.8
Patient counseling (patient advice or guidance, provided specific to a patient's needs)
40
8.4
Patient monitoring (maintenance of patient records for assessment and long term follow-up)
30
4.5
Medication review (patient interview, with or without contacting prescribers and other sources of information, to develop a list of medications a patient is currently taking and/or has taken in the past)
60
5.1
Drug therapy problem assessment (assessment of a patient's current drug regimen to determine the potential for and/or existence of drug-drug, drug-disease, or drug-food interactions or problems)
55
5.6
Physician consultation (contact with the patient's primary care or other prescribing physician when a potential drug therapy problem exists and provision of recommended alternative therapies)
20
3.7
Therapy tools and/or education for physicians (provision of patient-specific reports, physician prescribing pattern feedback, therapeutic guidelines, and other tools designed to influence medication use)
15
1.3
Source: Agency for Healthcare Research and Quality. Survey of Medicare Part D Plans' Medication Therapy Management Programs. February 2007. Available at www.ahrq.gov.
AHRQ survey shows use of MTM services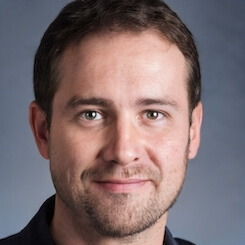 Paul Lendner ist ein praktizierender Experte im Bereich Gesundheit, Medizin und Fitness. Er schreibt bereits seit über 5 Jahren für das Managed Care Mag. Mit seinen Artikeln, die einen einzigartigen Expertenstatus nachweisen, liefert er unseren Lesern nicht nur Mehrwert, sondern auch Hilfestellung bei ihren Problemen.