It was the hot topic at the DMAA annual conference because attendees could not agree on its viability
The "medical home" was not far from many presenters' scripted notes at the disease management industry's annual meeting. "It's the hottest thing out there," said one speaker, Lisa Latts, MD, vice president for "programs in clinical excellence" at WellPoint, who indicated that her company is undertaking multiple tests of the concept.
About 800 registrants from as far as China attended the three-day event just before Thanksgiving in Hollywood, Fla. In at least four seminars, presenters demonstrated how disease managers can jockey for a seat at the medical home dining table, in contrast to last year's forum when there were no named medical home lectures.
This was the tenth annual meeting of what now calls itself DMAA: The Care Continuum Alliance. It had been the Disease Management Association of America.
Some rendered unabashed support. "I see the medical home as an entirely new business opportunity," said Tracy Moorhead, DMAA's president and CEO, between sessions. Others, more skeptical, saw the medical home as an example of a health system grasping at straws to remedy runaway costs, promote better health outcomes, and cope with a dire shortage of primary care physicians.
"The medical home is the most overrated concept," said the industry pundit Al Lewis, president of the Disease Management Purchasing Consortium, at an off-site vendor dinner given by Pharos Innovations, a remote patient-monitoring company.
"Where are the alleged savings supposed to come from?"
Christmas gift
William Appelgate, PhD, executive director of the Iowa Chronic Care Consortium, said the medical home is "a Christmas gift to family practice docs from Congress." Appelgate was referring to the three-year, up to eight-state, high-need beneficiary Medicare medical home demonstration project starting in 2010 that will pay primary care physicians $40-$52 per member per month to coordinate their patients' care. Increased compensation could total as much as $100,000 each per year.
Definition
Sometimes called the "patient centered medical home," the term is so riddled with confusion that several speakers were obliged to define it. In general, it allows primary care physicians to be paid extra to coordinate specialist care and to supervise a team of allied health professionals who focus on prevention and disease management.
The uptick in payment would put primary care physicians on a more even footing with specialists, who earn substantially more, a situation causing a dangerous shortage in the number primary care physicians, according to the American College of Physicians, one of the primary care trade groups pushing the concept.
A fog over the medical home extends to those who might staff it. "The jury is still out on the type of medical professionals that belong in a medical home," said another speaker, Vincent Kuraitis, JD, principal of Better Health Technologies, a consulting company.
Suggestions include an interdisciplinary team with a primary care physician at the helm who directs:
A medical assistant who routinely checks preventive updates before patients are seen and prepares orders for the physician to sign for such things as colon cancer screening and tetanus shots
A shared clinical pharmacist who examines shopping bags that some patients bring, laden with herbs, vitamins, over-the-counter drugs and prescribed medications, for drug interactions and for duplicated, unnecessary, or dangerous drugs
A shared licensed practical nurse who fields phone calls, conducts triage, orders medical equipment, and manages the insurance paperwork and referrals, and
A registered nurse who fields the physician's clinical phone calls, conducts chronic disease management, diabetic counseling, weight teaching, and other preventive care (or this function could be farmed out to a disease management company).
At the heart is a mandatory electronic medical record that can be shared by all who provide care.
"Some practices won't be able to afford, and won't want to hire, a full time registered nurse," said Moorhead, head of DMAA. "There is a lot of technology associated with disease management, so doctors may want to outsource that piece of the medical home."
Kuraitis agreed. "Ultimately we may find out a nurse can achieve just as good or better results than a disease management company," he said. "Right now, though, it would be difficult for physicians in general to develop the analytical tools, the information technology tools, and the behavioral techniques that the disease management industry has developed over the past 10 years."
Enabling physicians to outsource disease management may require changes in the industry. "Physicians are telling us, 'We don't want to be dealing with 15 different companies handling 15 different diseases. We're looking for a single point of care,'" WellPoint's Latts said.
Attached to the medical home concept is the controversial view that it will save the health system money. "The medical home has the potential to contain health care costs, particularly by reducing hospital admissions, ER visits, and inappropriate specialist visits," said another speaker, David Brumley, MD, medical director for health management at Blue Cross Blue Shield of Massachusetts.
Kaiser Permanente keynoter, Paul Wallace, MD, medical director for health and productivity management programs, said, "Paying for the medical home is a zero sum game — there is no cost savings."
Still, other speakers were reserved. "It's a promising but untested model," Latts said.
"It will take a while to assess," added keynote speaker Gail Wilensky, PhD, an economist, health policy expert and former MEDPAC chairwoman.
No matter whether it saves money, "it's just good primary care," said Sharon Glave Frazee, PhD, vice president for health informatics & research at Take Care Health Systems, the Walgreens subsidiary that sets up employer and retail clinics.
One physician representing Emblem Health, New York (parent of GHI and HIP) who asked not to use his name said his company has a medical home project. "I don't know that the medical home has proven itself," he said. "We don't know the costs or limitations. For a managed care company, the question is who gives me the better return on investment."
Physician push back
The Emblem doctor said that his company had encountered significant physician pushback when it came to sign up doctors, something Kuraitis had anticipated. "Early adapters are entrepreneurial and willing to try new things. They are not representative of the doctor on the street," he said.
WellPoint's Latts articulated other troubling issues. "Our customers are saying we're already paying you for disease management; we don't want to pay twice." What's more, doctors are uncertain how to make their offices into medical homes. "In all of our locations where we're doing medical home pilots, docs are saying, 'you have to help me transform into a medical home.'"
A done deal?
The conference unveiled many medical home cheerleaders who produced studies indicating its benefits. Frazee, of Walgreens Take Care Health Systems, demonstrated through a self-insured employer pilot that patients signed up for, and stuck with, disease management programs longer if they were part of a medical home.
The concept may be a locomotive without brakes. "The medical home is sweeping the country as the next saving grace," says Wilensky. The National Committee for Quality Assurance has constructed a framework for certifying medical homes, calling it, "an antidote to a fragmented system." The concept has garnered support from the Association of American Medical Colleges, coalitions of business leaders, consumer groups, and others.
Medical home supporters point to a number of medical studies, including one in the Annals of Internal Medicine that demonstrates that a strong primary care infrastructure is a common denominator of high-functioning health systems in developed countries.
Kuraitis adds: "This could be the next big thing or this could fail. There are no guarantees."
In other seminars
The medical home was just one of many topics discussed at the DMAA conference
☛ A recent study of 87 patients conducted at Kaiser Permanente Riverside Medical Center using cell phone technology developed by BeWell Mobile Technology revealed that using mobile phones to send HIPAA-compliant encrypted messages to disease management enrollees boosted diabetic adherence rates by an average of 83 percent, indicating that the cell phone helps to change behavior.
"We know this stuff works, unless you are truly impaired," said Peter Boland, PhD, BeWell's director and a member of MANAGED CARE'S editorial board. Reminders told patients to enter their blood sugar results, which were then sent to case managers, and told them to watch their carbs and exercise. Kaiser attained striking results within 14 weeks.
"The sicker you are, the bigger the impact," says Boland, calling cell phones in disease management a disruptive technology because they deliver care in a new way and threaten to reduce the number of call centers, but only if patients agree to pay for phone data plans that encompass the extra text messaging required, a problem for Medicaid patients, and, only if the patients did not start to treat the messages as nuisances. "It has exciting potential but it was a small sample," said Steele Stewart, an actuary at BlueCross BlueShield of Kansas City, adding, "After how many messages are you going to start ignoring them?"
☛ Researcher Neil Goldfarb of the department of health policy at Jefferson Medical College in Philadelphia gave a $500 incentive to 53 mostly large, self-insured employer groups, and 37 large commercial health plans to participate in a study to determine why there is limited coverage of obesity when there is a "heat wave of obesity" and a prevalence of obesity interventions.
Only 32 percent of plans thought bariatric surgery was effective, while 46 percent of employers thought it was. Some 76 percent of plans thought their policies were appropriately restrictive. Goldfarb agreed there is no intervention that works well.
In addition, Goldfarb said there is a growing employer movement to increase the price of high-fat food, such as French fries, and to subsidize the cost of salads in on-site cafeterias. BlueCross BlueShield of Kansas City is an example. BCBSKC also has "Wellness Wednesdays," where the cost of a healthy option, like salmon and green beans, is $1.99 when a normal meal might be $5.99.
☛ Ninety-two percent of health plans and employers offer one or more disease management programs; by 2010, 97 percent will offer them, according to the DMAA's first market survey of members, initially released last fall.
Of more than 200 DMAA members surveyed, 114 responded: 22 were health plans, 35 were employers and third-party administrators, and the balance were disease management companies.
Though the top programs supported by health plans are for diabetes, coronary artery disease, and heart failure, the programs most supported by employers are diabetes, asthma, and coronary artery disease.
Most disease management companies believe physicians see them as interfering with their provision of care and, perhaps as a consequence, are not inclined to encourage patients to enroll.
---
Our most popular topics on Managedcaremag.com
---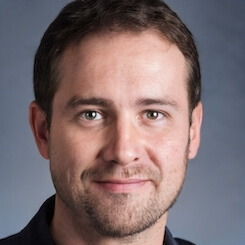 Paul Lendner ist ein praktizierender Experte im Bereich Gesundheit, Medizin und Fitness. Er schreibt bereits seit über 5 Jahren für das Managed Care Mag. Mit seinen Artikeln, die einen einzigartigen Expertenstatus nachweisen, liefert er unseren Lesern nicht nur Mehrwert, sondern auch Hilfestellung bei ihren Problemen.