A study in Health Affairs last month made headlines by listing the 50 hospitals in the United States with the highest markups in 2012. Some in the group hike their prices by more than 12 times Medicare-allowable costs, and the average was 10.1 times, which is much higher than the average markup of 3.4.
The researchers—Ge Bai at Washington and Lee University in Richmond, Va., and Gerard F. Anderson at Johns Hopkins—say their purpose in highlighting the top 50 outliers is not so much to shame individual institutions, but to alert state and federal authorities that the lack of any sort of price regulation in health care continues to be a major problem.
Bai and Anderson used data collected by CMS to make their calculations. They obtained gross charge data for 4,483 hospitals from form CMS-2552-10, Worksheet C, and divided the gross charges by the hospital's Medicare-allowable cost (which is listed on the same worksheet) to arrive at a charge-to-cost ratio—or more simply, the hospital's markup.
Citing previous research by Anderson, they noted that hospital markups crept up in the late '80s and started to take off in 2000.
Hospital markups have increased
Year
Average charge-to-cost ratio*
1984
1.35
2004
3.07
2011
3.30
2012
3.40

*Ratio of average hospital charges to the Medicare-allowable cost


Source: Bai G and Anderson GF, Health Affairs, June 2015
All but one of the hospitals in the top 50 are for-profit hospitals. Half are operated by Community Health Systems and more than a quarter are operated by Hospital Corporation of America. Both companies have headquarters in the Nashville area.
Distribution of the 50 hospitals with the highest charge-to-cost ratios, by system affiliation, 2012
Hospital administrators justify high markups in a couple of ways: High prices are necessary because payment from public payers is slow and that markup is just a sticker price that doesn't reflect what patients and payers actually pay after discounts have been negotiated.
But in their Health Affairs article, Bai and Anderson argue some people and payers do pay the markup price, or close to it, because they lack bargaining power—a group that includes people without health insurance, those with insurance who get care outside of their health plan's network, and casualty and workers' compensation insurers. "Hospitals' high markups, therefore, subject many vulnerable patients to exceptionally high medical bills, which often leads to personal bankruptcy or the avoidance of needed medical services," they write.
The federal government doesn't regulate hospital markups, and Maryland and West Virginia are the only states that do, according to Bai and Anderson.
"The easiest solution would be to impose a price ceiling of, let's say, 300% of what Medicare would pay," Bai tells Managed Care. Other fixes he and Anderson discuss in their Health Affairs piece include a requirement that hospitals publicly disclose their markup rate and make markups uniform throughout the hospital. Bai and Anderson discovered huge variations within hospitals, with the average charge-to-cost ratio for anesthesiology reaching 112, while the ratio for nursery services was just 3.
Health insurers should be pushing for regulation of hospital charges, in Bai's opinion. If prices didn't start so high, then they wouldn't have to pay such outrageous prices for out-of-network services, which puts upward pressure on premiums.
List of 50 hospitals with highest charge-to-cost ratios, 2012
1.
North Okaloosa Medical Center
Fla.
2.
Carepoint Health-Bayonne Hospital
N.J.
3.
Bayfront Health Brooksville
Fla.
4.
Paul B Hall Regional Medical Center
Ky.
5.
Chestnut Hill Hospital
Pa.
6.
Gadsden Regional Medical Center
Ala.
7.
Heart of Florida Regional Medical Center
Fla.
8.
Orange Park Medical Center
Fla.
9.
Western Arizona Regional Medical Center
Ariz.
10.
Oak Hill Hospital
Fla.
11.
Texas General Hospital
Tex.
12.
Fort Walton Beach Medical Center
Fla.
13.
Easton Hospital
Pa.
14.
Brookwood Medical Center
Ala.
15.
National Park Medical Center
Ariz.
16.
St. Petersburg General Hospital
Fla.
17.
Crozer Chester Medical Center
Pa.
18.
Riverview Regional Medical Center
Ala.
19.
Regional Hospital of Jackson
Tenn.
20.
Sebastian River Medical Center
Fla.
21.
Brandywine Hospital
Pa.
22.
Osceola Regional Medical Center
Fla.
23.
Decatur Morgan Hospital–Parkway Campus
Ala.
24.
Medical Center of Southeastern Oklahoma
Okla.
25.
Gulf Coast Regional Medical Center
Fla.
26.
South Bay Hospital
Fla.
27.
Fawcett Memorial Hospital
Fla.
28.
North Florida Regional Medical Center
Fla.
29.
Doctors Hospital of Manteca
Calif.
30.
Doctors Medical Center
Calif.
31.
Lawnwood Regional Medical Center & Heart Institute
Fla.
32.
Lakeway Regional Hospital
Tenn.
33.
Brandon Regional Hospital
Fla.
34.
Hahnemann University Hospital
Pa.
35.
Phoenixville Hospital
Pa.
36.
Stringfellow Memorial Hospital
Ala.
37.
Lehigh Regional Medical Center
Fla.
38.
Southside Regional Medical Center
Va.
39.
Twin Cities Hospital
Fla.
40.
Olympia Medical Center
Calif.
41.
Springs Memorial Hospital
S.C.
42.
Regional Medical Center Bayonet Point
Fla.
43.
Dallas Regional Medical Center
Tex.
44.
Laredo Medical Center
Tex.
45.
Bayfront Health Dade City
Fla.
46.
Pottstown Memorial Medical Center
Pa.
47.
Dyersburg Regional Medical Center
Tenn.
48.
South Texas Health System
Tex.
49.
Kendall Regional Medical Center
Fla.
50.
Lake Granbury Medical Center
Tex.
Shaded rows are hospitals operated by Community Health Systems.
Source: Bai G and Anderson GF, Health Affairs, June 2015
Explore the complexities of the biosimilars' landscape, such as naming, interchangeability and substitution, differences in the manufacturing processes, as well as the approval pathways & FDA guidelines for biologics, including draft guidance on biosimilars.
USA-BIO-106112
---
Our most popular topics on Managedcaremag.com
---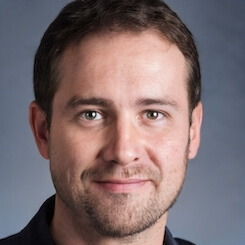 Paul Lendner ist ein praktizierender Experte im Bereich Gesundheit, Medizin und Fitness. Er schreibt bereits seit über 5 Jahren für das Managed Care Mag. Mit seinen Artikeln, die einen einzigartigen Expertenstatus nachweisen, liefert er unseren Lesern nicht nur Mehrwert, sondern auch Hilfestellung bei ihren Problemen.