Cardinal Health and McKesson see a future in an idea that has had difficulty taking root.
Part D medication therapy management (MTM) has been on the road paved with good intentions. MTM services have the potential to do a lot of good by improving medication outcomes, preventing adverse events, and controlling costs. But for the most part it has failed miserably. A study published in the American Journal of Managed Care covering 2011 and 2012 reported that, even with an outreach to prompt patients, only about 1 in 20 eligible patients received a comprehensive medication review, the flagship MTM service.
There's an obstacle course to effective MTM—logistical problems in connecting with patients, less-than-adequate payment for the services, and indifferent patients. CMS sees value in MTM services for patients with multiple chronic conditions who take multiple medications so Part D plans must have formal MTM programs. The problem is that the bar for compliance and performance is low, so the MTM programs haven't received a lot of attention from plan sponsors.
Despite (or because) of these MTM woes, Cardinal Health sees a future for MTM services, so the Dublin, Ohio, drug distributor is ramping up its commitment to MTM and broader adherence programs. McKesson, in San Francisco, is also expanding its services in this general area, albeit with a slightly different focus. To be successful both companies will have to find a way to make MTM and adherence work.
Stats on Two MTM players
McKesson and Cardinal Health see an opportunity in medication management therapy, where others see a fine idea but more honored than realized. Both companies are heavy hitters, accustomed to success. Here's a snapshot of each:
McKesson
Founded: 1833
Headquarters: San Francisco
Number of employees: Over 76,000
Fortune 500 rank: 11
Revenue: $179 billion in FY2015
Core businesses: Distribution and technology
Cardinal Health
Founded: 1971
Headquarters: Dublin, Ohio
Number of employees: 34,000
Fortune 500 rank: 22
Revenue: $102.5 billion in FY2015
Core business: Distribution of pharmaceuticals
Cardinal Health is acquiring OutcomesMTM, a privately owned company that contracts with more than 40 health plans and more than 50,000 pharmacies with technology that manages the MTM process for Part D plans. Outcomes' software connects to pharmacy management or claims systems and identifies patients who meet the criteria for MTM services. The software then prompts community pharmacists to initiate contact with patients. The company also provides MTM services by phone, using its own pharmacists. Outcomes' client list includes the pharmacies in Kroger supermarkets and in Walmart stores, and small- and mid-size chain drugstores like Fred's Pharmacy in the South.
Last year, Cardinal launched its own MTM services, one version for retail pharmacies and another for payers, so the OutcomesMTM acquisition dramatically boosts its capabilities.
McKesson's MTM move
Meanwhile, in 2014 the AccessHealth unit of McKesson began significantly investing in pharmacy coaching, which includes instruction on how to use the MTM platform, Mirixa, and data access platform, Equipp. In addition, McKesson AccessHealth recently announced a partnership with the health IT company, PrescribeWellness, to add services to AccessHealth's support program for independent pharmacies. PrescribeWellness offers a cloud-based service for collecting patient data and then integrating it into adherence programs, says McKesson's Stacey Irving, who is responsible for pharmacy-based adherence programs.
Helping the little guy
Independent and chain pharmacies are the primary channel for offering and delivering Part D MTM services, and these businesses are important customers for both Cardinal Health and McKesson.
Both companies have comprehensive pharmacy services administrative organizations (PSAOs) that contract with PBMs and health plans. PSAOs help the independents and smaller chains compete in the marketplace with the likes of Walgreens, Rite Aid, and CVS. They also give the smaller businesses some added clout in their dealings with health plans and PBMs.
Jan Berger, MD, a pharmacy benefits expert and editor of the American Journal of Pharmacy Benefits, says expansion of MTM services builds a deeper relationship with retail pharmacies. Prior to this acquisition, Cardinal says it served 8,000 independent pharmacies. OutcomesMTM is installed in 50,000 pharmacies plus other businesses, including health plans.
The expansion of MTM and adherence services is an interesting move for Cardinal and McKesson. It is intended to help their retail pharmacy clients. Of course, it's also about the drug wholesalers and their business opportunities.
"It helps us to establish a role in direct patient services and, as a result, we can also help our [retail pharmacy] clients position themselves to respond to health reforms that place an emphasis on value-based care," says Brad Tice, MTM services product leader at Cardinal Health.
The growth of accountable care programs represents an opportunity for expanded medication management therapy programs to be offered by retail pharmacies, says Brad Tice, MTM services product leader at Cardinal Health.
Cardinal also distributes drugs and medical supplies to hospitals, clinics, long-term care facilities and other components of the delivery system. It also manages 200 hospital pharmacies and staffs them with 1,000 pharmacists. Together, these arrangements give Cardinal an elaborate network of IT connections and business relationships.
"The OutcomesMTM network will strengthen our ability to help payers, retail pharmacies, hospitals, and integrated delivery networks connect patients and members to pharmacists who can deliver personalized MTM services," says Tice. A specific example would be to use OutcomesMTM to improve medication reconciliation between the hospitals where it manages pharmacies and the retail pharmacies specified by discharged patients.
Tice says the expansion of accountable care programs represents an opportunity for expanded MTM and adherence programs to be offered by retail pharmacies. In fact, Rite Aid has announced partnerships with hospital-based accountable care programs in southern California. But partnering could be operationally difficult.
"Medical homes and ACOs are looking to control the total cost of care, and one of the challenges there is to bring the pharmacy management component into the mix. But retail pharmacy is not co-located, and there's a question of how to integrate care and define roles," says Miryam Frieder, vice president of Medicare policy at Avalere Health.
Kurt Proctor, senior vice president at the National Community Pharmacists Association, says "It is in the interest of the drug distributors to support independent retail pharmacies because of the increasing emphasis on performance measures." The association developed Mirixa. Cardinal's OutcomesMTM and Mirixa compete head to head.
McKesson takes a consultative approach in supporting retail pharmacies on MTM and adherence programs. "We help pharmacies leverage technology to ensure that community pharmacies are executing on the opportunities that are available," says Irving. McKesson focuses on training community pharmacists to integrate MTM into their regular workflow, as well as on patient behaviors that influence adherence.
Making it work
Cardinal Health and McKesson are betting that MTM and adherence services will become more important as CMS expands its requirements for comprehensive medication reviews in 2016 and as accountable care programs use adherence as a tool to control the cost of care.
Berger says that under a rules approach, the goal was for patients to reach an 80% medication possession ratio, but there is now an understanding that moving one high-risk patient from 80% to 85% will reduce downstream health care costs, whereas moving a low-risk patient from 50% to 60% may not produce a cost benefit.
---
Our most popular topics on Managedcaremag.com
---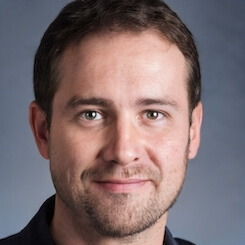 Paul Lendner ist ein praktizierender Experte im Bereich Gesundheit, Medizin und Fitness. Er schreibt bereits seit über 5 Jahren für das Managed Care Mag. Mit seinen Artikeln, die einen einzigartigen Expertenstatus nachweisen, liefert er unseren Lesern nicht nur Mehrwert, sondern auch Hilfestellung bei ihren Problemen.