Skeptics wonder if sticking sick people with high out-of-pocket costs simply encourages them to avoid care
For large self-insured employers and the managed care companies that cater to them, wellness programs have become one of the most popular feel-good strategies in the battle to contain costs. However, the controversy over health care reform has spotlighted a debate about how payers should use financial incentives to influence their employees' habits.
An employer can now offer a premium discount of up to 20 percent based on a worker's ability to hit certain health benchmarks. In measures passed by two Senate committees earlier in the year, that discount could go as high as 50 percent.
Safeway CEO Steven A. Burd has emerged as the chief proponent, winning over key members of Congress with claims that the wellness discount has spurred the grocery chain's workers to achieve better health. Those healthy habits, he says, kept his company's health care costs flat during a time when most employers have experienced a painful spike in coverage costs. Now he wants Congress to allow Safeway and others to do even more of what he considers a good thing.
Universal coverage won't work without an effective strategy for cutting costs, says Burd. Cutting costs means persuading people to live their lives in a way that significantly reduces heart disease, diabetes, cancer, and obesity. Safeway's program focuses on tobacco, weight, blood pressure, and cholesterol. By taking the automobile insurance model and rewarding people who have safe records with lower rates, employers can induce employees to live in a more healthful manner.
If insured nonunion Safeway workers pass the risk test, which involves metrics, they can get a premium discount of $780 for an individual or $1,560 for a family. If they fail, they can take the test a year later and qualify for a refund if they either hit their marks or make "appropriate progress" toward their goal. Fully three quarters of the 25,000 employees who qualify signed up in the past year.
"If these limits are appropriately increased, I am confident Safeway's per-capita health care costs will decline for at least another five years as our workforce becomes healthier," Burd wrote in a recent op-ed article for the Wall Street Journal. The financial rewards, says Burd, should actually be much higher.
However, labor unions and some of the most influential lobbying groups in the country, including AARP, have been adamantly opposed, saying that the approach is more stick than carrot for a host of people who can't cure what ails them by committing to a workout routine or faithfully watching their diet. Also, sticking sick people with high out-of-pocket costs will only persuade them to avoid care, the opposite of what any wellness incentive should do.
Motivation
Burd, though, has found plenty of support for his ideas among legislators and in the business community.
"We've been an advocate for it," says Andrew Webber, president and CEO of the National Business Coalition on Health, a not-for-profit umbrella group of nearly 60 employer-based health care coalitions representing over 7,000 employers. Several companies have been exploring new approaches to value-based purchasing and have become "real innovators in using incentives to [encourage] behavioral change. As a caveat, employers understand that incentives alone can't do the trick. But incentives with the right information, peer support, and so on, can make a difference. You have to do a lot of things to change the behavior of an individual. But we're in the business community. We think that individuals are motivated by incentives.
"We also need to create equal incentives for others," Webber adds, "for people who have illnesses. Giving healthy people incentives is one thing, but you must do something equivalent for people who are chronically ill."
The premium discount is just one of a variety of new tools that payers are adding to their benefit packages to influence members' behavior, says Paul Fronstin, senior research associate at the Employee Benefit Research Institute. What started out as a crude use of one-size-fits-all deductibles and copayments has "morphed into something a lot more sophisticated," he says.
"This is the natural evolution of how you can use innovation in benefit design to get people to change behavior. And we have found that varying premiums based on the kind of behavior that you exhibit works. But it's not as simple as charging people more if they have a high BMI and don't engage in a weight management program. "The additional premium that you may be required to pay could be based simply on lack of participation in a health promotion program."
Getting attention
IBM pays workers up to $300 extra a year for participating in a pair of wellness programs, with a simple set of rules for getting more exercise or maintaining a better diet.
"The rebate gets their attention," says Joyce Young, IBM's director of wellness. "Once they give it their attention, the general conclusion is that 'this is something I should do.'" At the end of the year, half of the employees at the company receive the payment.
The company says the program has paid off with $191 million in savings over three years.
IBM is also going a different route, planning in 2010 to adopt a new commitment to pay all in-network primary care costs for employees.
At IBM, Fronstin says, the strategy is intended to get people to use more primary care and less specialist care. Company officials say that the effort is intended to encourage early intervention.
It's not always easy, though, to find hard data on the return on investment in wellness programs, and it's not at all hard to find some powerful advocacy groups opposed to Safeway's approach.
Genetic dilemma
There is no evidence that suggests that a 20 percent premium reduction changes behavior or cuts costs, says Robert Eckel, MD, past president of the American Heart Association and professor of medicine at the University of Colorado School of Medicine. And there are no data, he says, that back up Burd's controversial call for an increase.
"There could be unintended consequences," he adds, "burdening sicker employees and their families with increased costs and making it unaffordable."
There are many reasons for obesity and hypertension, he says, including genetic triggers that people can't control.
One key element of health care reform is to stop insurers from discriminating against people based on preexisting conditions, says AARP, and that is exactly what premium discounts allow.
"If you work toward a set cholesterol level, bring your weight down, and do not smoke, those are all influenced by behavior and genetics and disabilities and age, and for folks in certain communities, it's difficult to get the resources they need for this," says Paul Cotton, an AARP lobbyist.
Long debate
Under these loose regulations, he claims, aroma therapy could be designated a workplace wellness program and "if people don't get their cholesterol down, they can get charged more."
Whatever Congress does in regard to reform, still being negotiated when MANAGED CARE went to press, the argument over wellness and premium discounts will be with us awhile.
---
Our most popular topics on Managedcaremag.com
---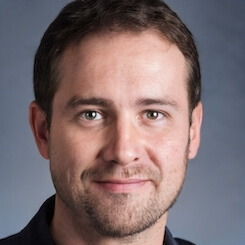 Paul Lendner ist ein praktizierender Experte im Bereich Gesundheit, Medizin und Fitness. Er schreibt bereits seit über 5 Jahren für das Managed Care Mag. Mit seinen Artikeln, die einen einzigartigen Expertenstatus nachweisen, liefert er unseren Lesern nicht nur Mehrwert, sondern auch Hilfestellung bei ihren Problemen.