Formulary committees once were stocked with academics and administrators. Today, primary care physicians, specialists, and retail pharmacists play a bigger role, and tomorrow's membership will be even more diverse.
Decisions about what medications make it onto a health plan or hospital formulary — and the level at which they are covered — affect physicians, pharmacists, and patients every day.
Who it is that makes those calls — the people sifting through stacks of reports from pharmaceutical companies and consultants to decide which drugs meet their organizations' needs better than others — has been changing in recent years. New faces have appeared on pharmacy and therapeutics committees as health plans struggle to review an ever-growing number of drugs.
Health plans, hospitals, and pharmacy benefit managers are taking a variety of approaches to updating the composition of their P&T committees. As they do so, they are calling on a wider portion and greater numbers of the medical community to take part.
At Bluegrass Family Health in Lexington, Ky., executives restructured its P&T committee this year. It now looks very different from the one the health plan created several years ago. Like most P&T committees in the past, Bluegrass's comprised mostly primary care physicians. Today, family physicians, pediatricians, and general surgeons are joined by pharmacists from hospitals and the community, a physician assistant, and others in casting votes. "It really was an effort to make the committee more representative of our provider community as a whole," says Bluegrass's chief medical officer, Jaudon E. Behrman, MD, MMM.
Other health plans have replaced primary care physicians with specialists, added requirements that physicians and pharmacists be in active practice, and created networks of specialty consultants to help out. Many also are considering or are actively looking for health care ethicists, economists, and geneticists who are willing to take a seat at the table (see "Emerging Factors: Genetic Medicine and Outcomes Research"). And some are asking members to get training in areas such as how to evaluate the reliability of studies that report health outcomes and compare one drug to another. The National Committee for Quality Assurance also has weighed in with several guidelines, including one that asks health plans to have practicing physicians and pharmacists on their panels.
More viewpoints
The formulary development process at Aetna probably will be very different in six months from what it is today, says Kathleen Woods, PhD, RPh, head of clinical and program management at Aetna Pharmacy Management. Issues on her radar screen: attaining more external input by finding ways to enable practicing physicians and pharmacists to participate in the formulary process, and expanding the role and scope of the committee. "It is a process that is changing over time," she says.
P&T committees began in hospitals around 1960 as an effort to maximize rational drug use through careful consideration of a product's safety and how well it worked; their existence became mandated by the Joint Commission on Accreditation of Healthcare Organizations in 1965. When managed care entered the market, HMOs viewed formularies as a good way to control costs. Early managed care efforts at creating formularies enabled insurers to get discounts for purchasing large volumes of certain medications. That is still the case. Nevertheless, committees today have a much broader mandate. They are charged with looking at the safety and the efficacy of medications as well as the overall economics — not just the price — of each medication, says David A. Sclar, Boeing distinguished professor of health policy at Washington State University.
The first P&T committees at managed care plans were small and included mainly the health plan's medical director, primary care physicians, and one or two pharmacists from an organization in the insurer's network, Sclar explains. The basis of that composition, physicians and pharmacists as key decision makers, has remained the same over the years while the type and number of those representatives have been refined.
"The top three participants in formulary committees continue to be physicians, pharmacists, and medical directors," says Lily Field, manager of managed care at SMG Marketing Group Inc., a research and consulting company in Chicago. In 2000, 96.7 percent of managed care insurers had physicians on their P&T committees, while 89.8 percent had pharmacists and 83.8 percent had the plan's medical director on board. That's compared with 97.2 percent, 90.2 percent, and 84.4 percent, respectively, in 1999, according to SMG data. "Managed care plans are interested in placing knowledgeable individuals with a breadth of experience on these committees," Field says. "It also reflects the continued partnership of the physicians with the managed care plans. Physicians know the drugs; they prescribe them. So who better to be on a formulary committee?"
The same is true at academic medical centers, where physicians typically take up to 70 percent of the seats on P&T committees, says Frank Ascione, professor of social administrative sciences at the University of Michigan College of Pharmacy, Ann Arbor.
In recent years, however, a shift has occurred. While most P&T committees of the past were made up mainly of primary care physicians, committees have made room for many more specialists to participate. Committees need specialist physicians to evaluate waves of new drugs in those specialties. Two models for that new participation have emerged. Some health plans and PBMs have chosen to put specialists directly on their voting committees, defining which specialties should be represented before deciding which physicians to invite. Other plans have maintained a primary care focus in the main committee but have added a network of specialty consultants to provide recommendations on medications as needed. To meet NCQA standards, physicians who prescribe specialty classes of drugs must at least be consulted when formulary decisions are made on those drugs, says Deneen Richmond, NCQA's assistant vice president for policy.
Express Scripts' national P&T committee defines which specialties are to be represented, basing its decisions on members' drug histories. The St. Louis-based PBM's 17 physician committee members come from cardiology, dermatology, gastroenterology, neurology, oncology, psychiatry, and other areas of medicine, including family practice and pediatrics. "These physicians are representative of those doctors who are treating the types of conditions that our clients are spending their money on for drugs," says Raulo S. Frear, PharmD, vice president for clinical services at Express Scripts.
"Specialists are on the cutting edge in terms of knowing about the types of drugs that are used to treat specific conditions," Frear says. "And we like to have that expertise available when we are making decisions about those drugs."
Similarly, when Tufts Health Plan restructured its pharmacy and therapeutics committee more than two years ago, the plan outlined several highly specific areas of medicine it wanted to see represented. The committee has seven physician members who vote on a regular basis. Five have been trained in internal medicine, and three have subspecialties in cardiology, geriatrics, and endocrinology. A pediatrician and a pediatric allergist also serve on the committee.
"We made sure we had a wide representation in terms of population, so that's why we have the geriatrician, the pediatrician," says Adele Pietrantoni, manager of clinical pharmacy at Waltham, Mass.-based Tufts. "We also looked at the proliferation of drugs in the marketplace. We see a lot of drugs to treat high blood pressure and high cholesterol, so we felt we needed the expertise of a cardiologist. A lot of drugs are coming out for the treatment of diabetes, so we needed an endocrinologist."
Primary care's value
Still, a primary care doctor's broad approach to medicine is worth hanging onto in a P&T environment, says Ralph Blair, MD, medical director for utilization management and clinical policy at Harvard Pilgrim Health Care, based in Wellesley, Mass. Harvard Pilgrim insists that its physician P&T members have a primary care focus in at least part of their work days.
"Primary care providers render care in all of the medical specialties that are up for consideration, so they really have something to contribute to any discussion," says Blair, chairman of the P&T committee and an internist who also specializes in infectious disease. "And they have experienced managing a moderate degree of severity in a wide range of conditions, not just the sickest patients. Given that part of our role is to work within a globally constrained budget to improve the health of the greatest number of people, that broad perspective is critical to our process."
Harvard Pilgrim doesn't expect primary care doctors to know all the ways in which each drug under consideration is used, however, so it relies on specialists to make recommendations as needed. Indeed, it is becoming common for health plans and PBMs to have specialty consultants in place to guide formulary decision making.
Prescription Solutions, a PBM based in Costa Mesa, Calif., has more than 30 consultants under contract, many of whom are MDs. They don't vote on which drugs should be included on the formulary, but they're called in at various times to testify on certain classes of drugs or present their opinions in writing.
The sheer number of drugs that must be reviewed means that a P&T committee can't handle the full workload itself. The number of pharmaceuticals on the market has topped 11,000, with the FDA approving close to 100 new drugs last year. At Prescription Solutions, committee members must rely on help from outside experts, as well as internal staff who put together packets two-inches-thick with information for each monthly meeting, says David M. Berenbeim, MD, vice president for clinical services and medical director. And the work is growing. "Traditionally, we have been responsible only for pills, but recently we have assumed the responsibility for injectable medications for many of our clients. That consumes a good piece of the agenda as well."
The availability of specialty consultants has enabled Prescription Solutions to maintain a primary care focus on its P&T committee and still meet other needs, such as reviewing injectable drugs, Berenbeim says. But the company has changed another aspect of its committee: Today, half of its 14 physician members are in active practice. "We want the opinions of people who actually have to write the prescriptions for the agents that we make decisions on," Berenbeim says.
When Berenbeim joined the company about two and a half years ago, there were far fewer practicing doctors, and more MD administrators and academics on the committee. The PBM made the change because practicing physicians can lend a "reality check" to formulary discussions, he says. For example, physicians who see 30 or 40 patients every day are in a better position to determine whether a certain drug needs to be readily accessible through a general formulary placement, or if it would be sufficient to place the drug in a category that requires prior approval, Berenbeim explains. Practicing physicians also know what works — whether patients will take one drug over another or whether a certain antibiotic is facing resistance, he adds. NCQA standards require that at least one member of the body making formulary decisions be a practicing physician.
Pharmacists more visible
Just as the scope and tenor of physician participation on P&T committees has changed in recent years, the role of pharmacists has grown and evolved as well. Like the requirement for practicing physicians, many health plans and PBMs require that some of their pharmacist representatives still see patients. Some have added the distinction that pharmacist representatives come from both independent and chain-store pharmacies in their networks. At the University of Michigan Health System, pharmacists who work in patient-care areas sit aside research-based pharmacists in making formulary decisions.
When Steven Avey, executive director of the Foundation for Managed Care Pharmacy, sat on various P&T committees in the early 1990s, typically he was one of only a couple of pharmacist members. The number of people from his field on such committees has grown dramatically in recent years, with an average committee today made up of about 30 percent pharmacists, he says.
Part of the reason for that increase is that pharmacists understand drug-benefit structures and can make recommendations on where drugs should be placed in a tiered environment. Organizations also recognize the growing role of pharmacists in health care, he says. "The PharmD degree is growing in relevance. The pharmacist is looked upon as an individual with expertise in drug management."
Tufts has six voting pharmacist members on its P&T committee, which is cochaired by pharmacist Georgiann Koutrouba. Two are employees of the HMO, one is from the company's PBM, one is from an independent pharmacy, one is from a chain drug store, and the other is from a hospital. Three pharmacists also serve as consultants to the committee.
Pharmacists have face-to-face contact with members when filling members' prescriptions and must learn to deal with benefit structures, says Tufts's Pietrantoni. And the hospital adds valuable input about how drugs used primarily in the hospital should be employed in a community setting, she says.
"Pharmacists also have the most in-depth knowledge about pharmacology, drug-delivery systems, and pharmacokinetics, and they can share that expertise with our physician members, who have a higher level of understanding, but not as detailed, of drugs and pharmacology," she continues. "That interaction between the person who is doing the diagnosis and the person managing the drug therapy is a very important dialog that helps both sides of the committee come to a sound clinical recommendation for the health plan."
Other medical practitioners are taking their experience to P&T committees as well. At Harvard Pilgrim, a psychiatrist helps to make formulary decisions. "A lot of mental health issues are dealt with in the primary care arena, so it's important to have that representation on the committee," says Harvard Pilgrim's Blair. "A psychiatrist is not necessarily going to weigh in on a cardiac drug. On the other hand, some classes of cardiac drugs are associated with neuropsychiatric side effects and manifestations. The kind of input that we could get from a mental health provider on that would be helpful."
For Bluegrass, having a physician assistant on the committee makes sense because PAs are integral to the network, says Behrman. Physician assistants also bring a different perspective to discussions because they have more frequent contact with patients.
Nurses, too, often contribute substantially to discussions about how drugs are used, what patients prefer, and what potential problems could arise, executives say. Nurses serve on more hospital P&T committees than on those of health plans or PBMs because they are often more focused on inpatient care. "One of the key roles nurses play is to address any issues or problems that could potentially be encountered by a nurse at the time of administering a medication," says James Stevenson, director of pharmacy services at the University of Michigan Health System. "They typically come in with very practical concerns about how something that we are doing could cause a problem or could cause confusion, or how we could be clearer and safer about how we are going to bring a new drug onto a formulary."
Nurses can be viewed by health plans and other organizations as patient advocates as well, says Tim Sawyers, RPh, president of Performance Managed Care Consultants, a health care consulting firm in Cincinnati. The boon is that nurses know enough about medical issues to follow and contribute to clinical discussions and then can ask some hard-hitting questions about a formulary decision's effect on patients, he says.
Characteristics of P&T committees continually change, but how they are composed is important to determining their success, says the University of Michigan's Ascione. Most important is that all of an organization's constituencies be represented, whether that means subspecialists, pharmacists, nurses, or others.
Such a structure takes advantage of "360 degrees of opinion," says Prescription Solutions' Berenbeim. And, it promotes better buy-in to formularies overall, executives agree.
Tufts doesn't get many challenges regarding where it places drugs on its three-tier copayment system, says Kautrouba. But when someone does complain, having key specialty physicians doing the voting helps, she says.
"We felt it was important that if someone wanted to look at the structure of the P&T, they would see there were people in those specialties who came to the monthly meetings and were an integral part of the process."
Emerging Factors: Genetic Medicine and Outcomes Research
Health care administrators say two key issues will profoundly affect the future structure of pharmacy and therapeutics committees. The first, the growth in availability and importance of outcomes studies on drugs, is a near-term concern. Some organizations are already recruiting or training pharmacists, physicians, and others who can identify sound, well-designed studies and place them in an overall pharmacoeconomic context for other committee members, experts say.
The second issue, the promise of medications being tailored to an individual's genetic makeup, is something that executives at health plans, PBMs, and health systems are just beginning to think about. Such medications could threaten the entire idea of formularies, which are designed to provide the best, most cost-effective drugs for an entire population, not individuals. As genetically based drugs become available and health care insurers try to figure out which to approve, they probably will invite geneticists, ethicists, and other experts in the field to sit on P&T committees.
Add an actuary?
"P&T committees won't just be a group of physicians and pharmacists sitting around a table any more. The group will definitely have to get bigger," says Kathleen Woods, PhD, RPh, head of clinical and program management at Aetna Pharmacy Management, which is considering a variety of changes to its P&T committee. One of the first waves of new members will be professionals who have backgrounds in epidemiology, she suggests. In addition, "Statisticians and actuaries will be increasingly beneficial to the overall formulary process."
As pharmacoeconomic studies become more valuable, people with specific expertise in the area of literature evaluation could be important additions to P&T committees, says Raulo S. Frear, PharmD, vice president for clinical services at Express Scripts, the PBM.
Committees in the future will need to have one or two people who have good backgrounds in the area of health outcomes, says Steven Avey, executive director of the Foundation for Managed Care Pharmacy. His organization — he heads the research arm of the Academy of Managed Care Pharmacy — has come up with a training program to help pharmacists and physicians learn how to look at research and judge its validity. "Pharmacoeconomics is an area that has really only caught on in the last five or six years. We are training pharmacists and physicians across the country to bring them up to speed so that they can be a valuable resource on a P&T committee."
Members of P&T committees are going to have to develop another area of expertise as well, in the area of genetic medicine, Avey says. "Sophisticated drugs are going to hit the market and will target very specific audiences, and P&T committees are going to have to grope with that. These drugs are going to carry a huge price tag, and P&T committees are going to have to make some difficult decisions about paying for them."
Need an ethicist?
Genetic drugs will be expensive and probably will have very specific criteria for use, expects Jaudon E. Behrman, MD, chief medical officer at Bluegrass Family Health Plan in Lexington, Ky. "The P&T committee will have to change to incorporate the field of genomics because it is such a new and complex area. We will need additional expertise to deal with those new drugs as they come to market."
Express Scripts is evaluating the addition of a medical ethicist to its P&T committee, to help make those kinds of decisions. "That is probably something a lot of committees will be looking at in the future," says Frear. "The 'why' a particular formulary program is developed will become just as important to plan sponsors and members as the 'how.' Ethicists can help P&T committees define issues within that arena."
With innovation increasing at rapid rates, this is an exciting time in medicine, says Aetna's Woods. But formulary and benefits structures used today might not work in the future, she admits. "With the level of change coming through technology, we've got to make changes in the way we evaluate therapies and make decisions for populations of patients."
---
Our most popular topics on Managedcaremag.com
---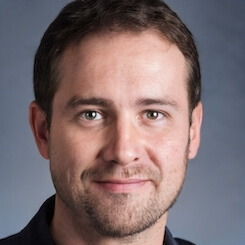 Paul Lendner ist ein praktizierender Experte im Bereich Gesundheit, Medizin und Fitness. Er schreibt bereits seit über 5 Jahren für das Managed Care Mag. Mit seinen Artikeln, die einen einzigartigen Expertenstatus nachweisen, liefert er unseren Lesern nicht nur Mehrwert, sondern auch Hilfestellung bei ihren Problemen.