Health reform adds to employers' cost, giving them the reason to bail out, and health reform will set up health exchanges, giving them a cost-effective exit strategy
Health plans could find themselves between a rock and a hard place as health reform unfolds over the next few years.
On one hand, employers may dump their health benefits and send their employees to health exchanges in response to being saddled with unbearable new costs.
On the other, once health exchanges kick in, health plans may face aggressive new regulations and nit-picking scrutiny of their financial and business activities.
And finally, if states capitalize on emerging techniques for making health exchanges the marketplace of the future, employers could band together with state governments and force health plans to transform themselves from stodgy, business-as-usual companies into competitive, consumer-focused innovators of health benefits.
Employers are going to get hit with new costs that may exceed $300 billion through 2019, according to an analysis of a recent report by the actuary of the Centers for Medicare and Medicaid Services. That is causing them to reevaluate their commitment to health benefits.
"Employers are starting to ask, Is health coverage a benefit that I need to continue to offer? The underlying issue is what value employers get from supplying health coverage. If there is no value, they won't continue to offer it, " says Paul Fronstin, PhD, a senior researcher and director of the health research and education program at the Employee Benefit Research Institute. Fronstin says this is not a simple decision.
The new costs for employers are buried in figures by the Centers for Medicare and Medicaid Services. CMS says the reform law will increase total health expenditures through 2019 by just 0.8 percent ($311 billion). In reality, expenditures will grow by $828 billion, according to the CMS actuary's April 2010 report, "Estimated Financial Effects of the Patient Protection and Affordable Care Act, as Amended."
The discrepancy comes from savings the feds expect from payment cuts to providers, plus new taxes, and fees from health insurers, drug companies, and manufacturers of medical devices, and even from employers.
Hundreds of billions of the savings that the government is counting on will actually be paid by employers as the taxes and fees levied on health care businesses and the payment cuts to providers are passed through to them. These pass-through costs will make employers the primary financiers of health reform.
The failure of health reform
Many employers believe that health reform has already failed. Towers Watson reports that 96 percent of surveyed employers said cost containment in reform should be an essential or high priority but that 94 percent believe reform will increase their costs.
On top of the new costs, a report by the CMS actuary says there are few items in the Patient Protection and Affordable Care Act (PPACA) that will restrain the steady rise in costs. The report says the most significant provisions to slow costs will be $145 billion in cuts to Medicare Advantage plans and the excise tax on Cadillac plans. However, both of these items will simply cut benefits and reduce utilization; they do not affect underlying cost drivers.
The report says there will be no savings from the greater use of the preventive services and wellness programs that are promoted in the reform law to achieve long-term cost savings. The only item that CMS sees that will have a lasting effect is comparative effectiveness research, which it says will save only $2 billion through 2019.
Escape route
Employers have an escape route that circumvents the dismal promise and crushing costs of health reform: discontinuing health benefits and sending their employees to health exchanges. If that materializes on a large scale it will turn the world of health plans upside down.
"A lot of employers are starting to look at the strategic implication of exchanges and are starting to wrestle with the fundamental question, Does this give us a feasible exit strategy or should we continue to be plan sponsor," says David Guilmette, president of Cigna's "national segment."
There have been reports that major companies like AT&T and Verizon are thinking about dumping their health benefits in lieu of putting up with reform.
There could be a large impact even if only a few large employers eliminate their benefits.
"A survey by Crain Communications reported that 52 percent of large employers strongly disagreed with the idea that it would be better for them to terminate health benefits and send their employees to exchanges," says Fronstin. "That point grabbed the headlines, but there was another that was overlooked: Eight percent actually agreed with the statement! If eight percent think it's not important to offer coverage, that changes the dynamic.
"That could tip the scale away from employer sponsored benefits, because those companies would have lower operating costs and be more competitive. The eight percent was the most significant statistic in the survey."
In contrast to these reports, surveys by Towers Watson, the National Business Group on Health, the Midwest Business Group on Health, and United Healthcare report that large majorities of employers plan to continue their health coverage, even to expand initiatives like wellness programs.
"It's too soon to say there is a clear direction emerging, but it is clear that this question is being evaluated pretty robustly. In numerous meetings that I have been in with our customers, the question of stay or exit is one everyone is thinking about," says Guilmette.
While it's too early to tell what employers are going to do about coverage, it is clear that the costs associated with health reform give them a reason to drop coverage, and health exchanges give them the opportunity. Together, these factors give employers more leverage with health plans.
Many experts say that health reform puts new pressure on health plans to be more creative and innovative, for several reasons. Exchanges will offer standardized plans and that means health plans need to differentiate themselves in other ways, such as price, network, customer services, or reputation. In addition, reform brings added public and political scrutiny to health plans, which means that they need to be responsive to all forms of oversight. More important, most health plans, especially larger ones, will want to preserve their traditional business model outside of exchanges, which is group health sales to employers.
"Insurers need to ask who is their client and do they find value in dealing with employers," says Fronstin. "I think they see value in the employer's role given the weak individual mandate; the way to drive up coverage is through employers where covered lives come in groups. If employers discontinue health benefits and give money to people to buy insurance — or just discontinue benefits — there is the possibility the healthy will sit on the sideline."
Some plans recognize that they are entering a changing world and that it's not too early to start scrambling to help employers cope with reform. "We need to be sure we are doing everything we can to help our clients," says Guilmette. "We have a lot of work to do. Employers expect to gain a competitive advantage through their health benefits. They expect that their health programs will have an impact and that their health plan administrator is aligned with them."
While it's important for health plans to focus on retaining employer business by being more innovative, experts say health plans also need to prepare for health exchanges. "Several states have started to develop their health exchanges. There's only two legislative sessions remaining in many states, and they need time to work out the details," says Ed Haislmaier, a Heritage Foundation researcher who is a consultant to state legislatures on health reform and health exchanges. The Heritage Foundation is one of the nation's best known conservative think tanks.
Haislmaier says the reform law provides a basic outline for exchanges with some emphasis on the details related to coverage of the uninsured and specifications for the benefit plans, but the law also gives states a lot of latitude to design exchanges that work for them.
"There may be many different types of exchanges," says Mohit Ghose, a spokesman for Aetna. "You can have exchanges that emphasize being a marketing portal that allows comparison and examination of the plans, and then allows the consumer to choose a plan directly from that portal. You can have an exchange that plays an expanded role as a regulator of markets and health insurers, as the enforcer of regulations, or as the financier of coverage. Some may fold in all of these activities."
Health plans are nervous about how exchanges will unfold. Their greatest concern with exchanges is that regulatory functions may tie their hands in many different ways and subject them to intense public and political scrutiny of benefit plan details, minimum medical loss ratios, excessive administrative costs, and — most important — premiums and annual rate increases.
Another concern is that exchanges facilitate an individual market, and that will require new sales strategies, which in turn may lead to new forms of competition among health plans.
"We are considering all options in regard to our participation in health exchanges, we are going to see how they strike a balance between regulation and creating a new viable marketplace, and we will decide which exchanges we will participate in," says Ghose. "We plan to play to our strengths and to participate any way we can, as long as we see value for our customers."
The Massachusetts Commonwealth Health Insurance Connector, the country's first true health exchange, created in 2006, provides some insight into how forthcoming exchanges might work. "The Massachusetts Connector performs three functions. It subsidizes individual coverage for low income people, it offers nonsubsidized coverage to higher income individuals, and it attempts to expand employer coverage and offer choice of plans to employees of small employers," says Amy Lischko, assistant professor in the Tufts University School of Medicine and the lead author of a Commonwealth Fund white paper that reviewed the Connector's first years of operation.
There have been interesting developments in the nonsubsidized individual coverage market that are most relevant to health plans and employers that are considering their options.
Narrower networks
"Originally health insurers could propose plans with innovations aimed at reducing and controlling costs, like the use of narrower networks," Lischko says.
"The smaller insurers tended to offer these plans. Consumers could see the cost advantage of those variations and they produced new business for those insurers," she adds.
She says the Connector gives equal marketing exposure to all plans, including small plans that do not have the marketing budget of large plans. Within the Connector, smaller insurers generally gained business because they have been more innovative or lower cost: "In the individual market, plans can attract members with only a $15 premium difference."
Antagonistic
Lischko says that large plans may be antagonistic toward the Connector and that they market extensively outside of the Connector in hope of attracting customers directly. "The Connector is moving to standardize the plans, making them all look the same, and some plans with innovations that existed earlier haven't been allowed in," says Lischko. She sees this as a signal that creativity, innovation, and consumer choice are decreasing.
"Standardization of benefit plans means that health plans must compete on factors such as name recognition, and that generally benefits the largest insurers," says Haislmaier.
Lischko says that cost increases for the subsidized plans covering low-income people have been reasonably controlled in Massachusetts. "In the first couple of years, cost increases in the non-subsidized individual market were moderate, but now double-digit increases have been submitted."
Haislmaier says that the Massachusetts Connector has achieved moderate success in increasing coverage for low-income and uninsured higher-income people, but that health exchanges can be much more successful in many additional areas.
He says the Heritage Foundation believes it is possible to establish consumer-focused exchanges that are characterized by some self-regulation by insurers, collaboration between insurers and providers, greater choice, a level playing field, more competition among insurers, and lower cost increases. The foundation's vision of exchanges also includes a major role for employers that directly addresses their cost concerns. Haislmaier also says many aspects of this model are actually being implemented in the Utah health exchange, which began operation on August 2009. The essence of the Heritage model is to replace the current insurer-driven market with a consumer-driven market characterized by greater choice of plans and greater competition among insurers. The starting point, and an essential requirement, is for states to allow employers to establish a defined contribution for health benefits for their employees and then to allow the employees to choose a plan from the exchange that meets their specific needs.
Under the reform law, employers with 100 or fewer employees can enroll in exchanges upon implementation. Large employers can enroll in 2017, but only at the discretion of each state. "I can see where a defined contribution could work for employers," says Fronstin. "It fixes their costs, and employees get to choose among a larger number of plans than most employers can offer."
States can further facilitate employer involvement through innovations like premium aggregation for families where both spouses are working. In lieu of one spouse choosing a plan and that employer bearing the family cost, both employers can share the cost with a partial contribution to the exchange.
Haislmaier says the Utah exchange has achieved the backing of the highly influential Salt Lake Chamber of Commerce, which will bolster employer support. The obvious attraction to employers is the defined contribution approach, which keeps costs in check in comparison with traditional employer sponsorship.
The defined contribution approach allows employers to set a fixed cost for health benefits and could lead to them dropping their own benefit plans.
The way to gain the participation of insurers, Haislmaier says, is "to allow all qualified insurers in, to allow them to offer any type of plan — PPO, HMO, high-deductible — to minimize regulations, and to allow insurers to develop their own solutions in important areas like risk-adjustment pools.
"Dominant health plans won't like this," he concedes, "because you're leveling the playing field, but many companies will like it — enough to get the market started."
He contends that broad system changes will occur under the Heritage model. "The ultimate point is that this would result in a need for insurers and providers to compete on the basis of value." He sees insurers and providers moving from being confrontational to collaborative as both strive to attract members/patients. "Past confrontational relationships will not produce the cost controls or improvements in quality and delivery that consumers will demand when they are faced with making their own decisions," says Haislmaier.
The success of the Heritage model depends on consumers being engaged in managing their health benefits and making informed choices about a plan, its benefits and costs, and the provider network. "Consumers [in the Massachusetts exchange] have shown they are engaged and can handle this. Generally they have made cost-effective choices in plans and that has helped to spur competition among the insurers," says Lischko. She sees that exchanges can stimulate consumer engagement and she would like to see continued innovation to support a consumer-oriented individual market.
"Insurance brokers can play a valuable role in assisting consumers in evaluating and choosing health benefits, both inside and outside of exchanges," says Alan Katz, a health insurance broker and industry consultant. "It's unclear what role brokers will play in exchanges, but I know that state insurance commissioners recognize the value of brokers."
Dim view
Haislmaier, on the other hand, has a dim view of the exchanges mandated by the PPACA. "The reform law is written to herd the uninsured into standardized plans and to impose top-down regulation of costs and benefits on health insurers that will limit innovation and reduce health insurers to regulated utilities where size and scale are more important than innovation, choice, outcomes, and quality."
On a more positive note, he says the federal law does not actually prevent his model from emerging. "The best thing is for states to design their exchanges now so that when the federal regulations take effect, a state can push back and say, This is the way it's going to work in our state."
For health plans, that means they need to be working within their states or they will have someone impose exchanges on them.
"In numerous meetings that I have been in with our customers, the question of stay or exit is one everyone is thinking about," says Cigna executive David Guilmette.
The Massachusetts Connector, a functioning exchange, may be stifling creativity, innovation, and consumer choice, suggests Amy Lischko of Tufts University. Will this be true of all the exchanges required by the reform law?
"The reform law is written to herd the uninsured into standardized plans. Size and scale are more important than innovation, choice, outcomes and quality," says Ed Haislmaier, a Heritage Foundation researcher.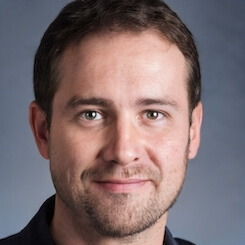 Paul Lendner ist ein praktizierender Experte im Bereich Gesundheit, Medizin und Fitness. Er schreibt bereits seit über 5 Jahren für das Managed Care Mag. Mit seinen Artikeln, die einen einzigartigen Expertenstatus nachweisen, liefert er unseren Lesern nicht nur Mehrwert, sondern auch Hilfestellung bei ihren Problemen.