The static approach overseen by United States Pharmacopoeia shortchanges beneficiaries and benefit plans
As patients and their physicians go about the annual process of evaluating Medicare prescription drug plans, and as Medicare plan sponsors begin to develop formularies for plan year 2012, (and the Centers for Medicare & Medicaid Services (CMS) gears up to approve them), it is important to examine the current framework for the development of the only formulary classification system specifically developed for the Medicare drug benefit — the Medicare Model Guidelines.
Under the Medicare Modernization Act of 2003, the United States Pharmacopoeia (USP), under contract to the Department of Health and Human Services (HHS), is responsible for developing the Medicare Model Guidelines. The model guidelines list medication categories and classes.
By law, the Model Guidelines are recognized as a statutory safe harbor. Part D plan formularies that use categories and classes that are consistent with the Model Guidelines cannot be disapproved for participation in the Medicare Prescription Drug Program on the basis that they are likely to substantially discourage enrollment by certain Medicare beneficiaries.
In addition, the Model Guidelines:
Establish a framework for Medicare prescription drug plans that are required, by regulation, to include on their formularies at least two drugs for each distinct therapeutic category and pharmacologic class unless there is only one drug available in the class or category or one drug is clinically superior.
Establish the parameters for allowable midyear therapeutic substitutions within classes.
Are used by CMS during the formulary review process to identify formularies that may be outliers with respect to formulary coverage for Medicare plans and therefore require further evaluation.
Updating the model guidelines
USP initially reviewed and revised the Model Guidelines every year. However, after approval of version 4.0, USP and CMS moved to a three-year revision cycle. CMS approved Version 4.0 in February, 2008; it was effective for the plan year beginning Jan. 1, 2009. It remains in effect through Dec. 31, 2011. There has been no process for reviewing new drug approvals or newly approved therapeutic uses and no process for updating therapeutic categories or classes since Version 4.0 was approved.
In August 2010, USP began work on revisions for Version 5.0, and a new Model Guidelines expert committee began meeting to formulate recommendations to CMS. Public comments were solicited and the expert committee's recommendations were submitted to CMS in January. Once approved by CMS, Version 5.0 will be in effect for 2012-14.
Prescription drug therapies are constantly evolving, and new drug therapies inevitably become available over the course of a single plan year. In fact, since approval of Model Guideline 4.0 in 2008, the Food and Drug Administration (FDA) has approved over 270 new drugs, of which at least 50 were new molecular entities. Thirty-four of these new approvals were given a high-priority review because, in the FDA's words, they represent "significant improvement, compared to marketed products, in the treatment, diagnosis, or prevention of a disease." Yet, lacking a process for continuous review, USP could not begin to review these drugs until last fall.
Because the process for updating the Model Guidelines begins a full year before the new Model Guidelines go into effect, depending on when the drugs received FDA approval, the gap between the time of approval and evaluation by USP for inclusion in the Medicare Model Guidelines can be up to four years. For example, there are several medications that are likely to be approved during 2011. None will be reviewed for inclusion in Version 5.0, even though Version 5.0 does not go into effect until Jan. 1, 2012.
If the existing policy remains in effect, Version 5.0 of the Model Guidelines, including the drug classes and categories, will remain unchanged until the plan year that begins Jan. 1, 2015. Drugs approved in 2011 will not be reviewed until at least the fall of 2013 and will not be added to the guidelines until Version 6.0 which will be effective for plan years beginning on Jan. 1, 2015 and ending Dec. 31, 2017.
Role of formularies
While a degree of formulary stability is important, formularies also must change to accommodate new drug approvals and new drug information. The dynamic nature of formularies is recognized in how they have been defined by leading authorities.
The "Principles of a Sound Formulary System," a consensus document developed by a coalition of national organizations representing health care professionals, government, and business leaders, defines a drug formulary as "a continually updated list of medications and related information…. " (The principles are at http://www.usp.org/hqi/patientSafety/resources/soundFormularyPrinciples.html.) The Institute of Medicine defines a drug formulary as "a continually revised compilation of pharmaceuticals that meet pharmacopoeial standards."
Best-practice formularies and formulary classification systems used by hospitals, health plans, government entities, and even Part D sponsors have processes that provide for continuous updating and review of formulary drugs and categories. For example, the American Hospital Formulary Service (AHFS) Pharmacologic Classification, widely used by hospitals, state Medicaid agencies, private insurers and Health Canada, is updated and published annually with intermediate updates published throughout the year.
The National Committee for Quality Assurance's accreditation standards for managed care organizations, including Medicare Advantage plans, require that organizations review pharmaceutical management procedures, including formulary preferred pharmaceuticals, at least annually. The organization also must have a process for prompt response to member, pharmacist, or practitioner concerns regarding adding or deleting pharmaceuticals between annual reviews and must update procedures as it receives new pharmaceutical information without waiting for requests from members, pharmacists, or practitioners.
In 2000, the Institute of Medicine (IOM) found that the Veterans Administration's blanket policy of waiting one year before considering any newly approved drugs for inclusion in the VA National Formulary "denied veterans access to some drugs the FDA finds significant, provides questionable protection from adverse events, and fosters a perception that it is a cost-based measure." The IOM said that "the VA National Formulary should examine drugs newly approved by the FDA in a timely manner and abandon the blanket policy of a fixed waiting period." Today, the VA National Formulary has processes to entertain formulary additions as well as drug class reviews on an on-going basis.
By law, USP must revise the Model Guidelines "from time to time to reflect changes in therapeutic uses covered by Part D drugs and the additions of new covered Part D drugs." And while PDP sponsors are not permitted to change therapeutic categories and classes in a formulary other than at the beginning of the plan year, Congress explicitly allows more frequent changes "to take into account new therapeutic uses and newly approved covered Part D drugs." However, USP is now only releasing guidelines every three years, a timetable that appears inconsistent with recognized best practices for updating and revising formularies and formulary classifications systems.
Notably, while the USP Model Guidelines were established by Congress to protect Medicare beneficiaries' access to needed medications and serve as a safe harbor to promote a nondiscriminatory formulary classification system, it appears that plans have decreased their reliance on the guidelines as a model. At its highest usage in 2006, 74 percent of health plans were using the USP Model Guidelines (Version 1.0). According to CMS, in 2008, more than half of plans substituted their own classification system. Today it appears that health plans are even less likely to follow the USP Model Guidelines.
By law, individual plan sponsors are given broad discretion to develop their formularies, which has led to wide variation in the scope of formulary coverage across PDPs. Examining coverage of the top 10 brand-name drugs commonly used by Medicare beneficiaries, one researcher found that in 2010, only three of the top 10 commonly used drugs were on the formularies of all 43 national and near-national PDPs. This researcher found that while the average PDP formulary lists 87 percent of the drugs on CMS's drug reference file, some plans cover as few as 62 percent of these drugs.
Provision of an adequate formulary
Yearly, CMS is responsible for reviewing Part D plan formularies to ensure inclusion of a range of drugs in a broad distribution of therapeutic categories and classes, to satisfy the Medicare Modernization Act requirement that a plan's categorization system does not substantially discourage enrollment by any group of beneficiaries. Part D plans that use a classification system that is consistent with the USP classification system will satisfy a safe harbor and thus CMS cannot disapprove their formulary classification system. Plans must cover at least two drugs in each distinct category or class.
To review the adequacy of formularies, CMS undertakes a number of formulary checks. In the past, even if a Part D Plan sponsor has not utilized the USP classification system, CMS has relied upon USP's drug list of Formulary Key Drug Types (FKDTs) to ensure that the formulary provides access to an acceptable range of Part D drugs.
Significant step
Yet the Model Guidelines do not keep current with new drug information and Version 5.0 will be out of date even before it goes into effect on Jan. 1, 2012.
Given the significant gap between USP releases of the guidelines, one questions whether the Model Guidelines serve to protect Medicare beneficiaries' rights to an adequate formulary. For example, a plan following the USP model guidelines in 2011 would find itself four years behind, thus having a formulary that omits new therapeutic categories and clinically significant medications. Yet such a formulary would meet the Medicare Part D safe harbor for a nondiscriminatory formulary.
CMS explicitly recognizes that prescription drug therapies are constantly evolving and new drug therapies inevitably become available over the course of a single plan year. Therefore, CMS's policy recognizes that new developments "may require formulary changes during the year to promote high-quality, low cost prescription drug coverage." Congress also recognized the importance of updating the Model Guidelines and Part D plan formularies to reflect new therapeutic uses for existing drugs and newly approved covered Part D drugs that establish new therapeutic categories or classes. Yet under existing policy, a new drug or a newly approved indication for an existing drug cannot be considered for inclusion in the Model Guidelines until the next three-year revision cycle.
Formulary development and maintenance should be a dynamic process, but the USP Model Guidelines are static. As a benchmark for the adequacy of formularies under Medicare Part D and as a statutory safe harbor, it is time for CMS to consider implementing a process to provide for mid-cycle revisions and updates to the Model Guidelines to reflect new therapeutic uses and newly approved covered Part D drugs.
The authors declare no present conflicts of interest in connection with this article. Ms. Schlosberg did work with two pharmaceutical companies in 2010 regarding presentations to USP, and assisted one of those companies in drafting written comments to USP.
About the authors: Claudia Schlosberg is principal of Schlosberg Consulting and formerly served as director of policy and advocacy for the American Society of Consultant Pharmacists. Richard Stefanacci is an associate professor of health policy at the University of the Sciences, served as a CMS Health Policy Scholar during the introduction of Medicare Part D and is on the MANAGED CARE Editorial Board.
Reach them regarding this article at:
[email protected]
[email protected]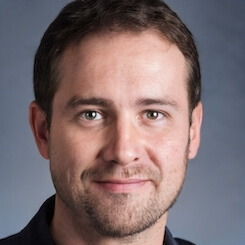 Paul Lendner ist ein praktizierender Experte im Bereich Gesundheit, Medizin und Fitness. Er schreibt bereits seit über 5 Jahren für das Managed Care Mag. Mit seinen Artikeln, die einen einzigartigen Expertenstatus nachweisen, liefert er unseren Lesern nicht nur Mehrwert, sondern auch Hilfestellung bei ihren Problemen.