The formulary requirements for Medicare's voluntary prescription drug benefit are designed to meet the needs of a very specific population: people age 65 and older, many of whom suffer from more chronic medical problems than the general population. It remains to be seen, however, to what degree Part D formularies will meet the needs of the target population.
Now that a decision to be part of MMA has been made by hundreds of plans (CMS won't say exactly how many), the agency is finetuning its formulary standards. Formulary pricing will differ in each of the 34 Prescription Drug Plan (PDP) Regions that CMS has set up to reflect local drug costs. The law calls on PDP participants to control benefit costs using the formularies, but also using patient cost sharing and utilization management programs. It gives Part D participants substantial flexibility in structuring the pharmacy management tools they will use to control utilization and costs.
There are two main concerns for beneficiaries about how plans use that flexibility, says Haiden A. Huskamp, PhD, of the Harvard Medical School department of health care policy, who has written extensively about the implications for access to medication inherent in the design of Part D.
"The first concern is that the application of these tools could restrict access to needed medications for some beneficiaries," she says. "The second is that plans will use these tools to discourage beneficiaries with high prescription drug expenditures from enrolling."
Research shows that formulary "[c]overage design is important for improving access to essential medications for persons with chronic conditions," says Mark Doescher, MD, of the department of family medicine at the University of Washington in Seattle. "A Medicare drug benefit that provides unimpeded access to medications can improve acquisition and, ultimately, health status."
CMS does want to make sure that formularies meet the needs of what can be described as a demanding population, according to public statements by CMS Administrator Mark McClellan. "We will ensure that drug plans provide access to medically necessary treatments for all beneficiaries and do not discriminate against any beneficiaries, and that includes the use of appropriate formulary designs," McClellan told Congress last March.
Elements of formulary design
In fact a specified "primary goal of Part D (under MMA) is to increase access to prescription drugs for seniors and Medicare enrollees who have disabilities, particularly those with low incomes or catastrophic drug expenses," says Huskamp.
A high degree of specificity in design is important because a growing body of research shows that elderly people without prescription benefits use fewer drugs, according to Bruce Stuart, PhD, professor and director of the Peter Lamy Center on Drug Therapy and Aging in the department of pharmaceutical health services research at the University of Maryland School of Pharmacy.
"Studies have shown that elderly people who experience gaps in health insurance coverage use fewer services during those spells without coverage, whether voluntary or involuntary," says Stuart.
CMS recently announced its final rules for the formulary design, containing what Jack Hoadley of the Health Policy Institute at Georgetown says are a "number of small but significant changes … between the proposed and final regulations."
The most important refinement was an elaboration of guidance of the standards that CMS intends to use in reviewing whether formularies meet the regulatory requirement that the benefit design should not discourage enrollment of certain types of beneficiaries, according to Hoadley, who has reviewed the Part D formulary requirements for the Henry J. Kaiser Family Foundation.
First, Medicare has established a therapeutic classification system that serves as the basis for plan formularies. It lists drug classes and categories to which all drugs can be assigned. CMS used an outside agency — U.S. Pharmacopeia — to develop a model classification system. Plans are not required to use the model system, but there are financial and regulatory incentives to do so.
Second, the law gives the secretary of health and human services the authority to disapprove a drug plan whose design or benefits substantially discourage enrollment of certain high-need beneficiaries, such as those suffering from chronic conditions like diabetes.
Access problems?
That authority explicitly includes plans' formulary design. Plans that use the USP model classification system will be protected from further secretarial review for nondiscrimination after their formularies are approved, although they can still be reviewed for the selection of specific drugs within categories and classes.
Statements to Congress and good intentions notwithstanding, access problems could remain, says Huskamp. For example, under the current design, plans are required to cover only a subset of drugs in each category and class. If a plan defines a class broadly (e.g., all antidepressants) instead of narrowly (e.g., selective serotonin reuptake inhibitors), its formulary could cover a small subset of drugs used to treat a given condition.
"This would result in more restricted access to medications and could discourage beneficiaries who use those types of drugs from enrolling in the plan," says Huskamp. And although participation of a given plan is conditional on the secretary of HHS not finding "that the design of the plan and its benefits, including any formulary and tiered formulary structure, is likely to substantially discourage enrollment by certain Part-D-eligible individuals under the plan," it's unclear what criteria HHS would use to assess whether plan features would discourage enrollment, says Huskamp.
In the end, says Huskamp, "the way a plan chooses to define categories and classes will affect the relative generosity of the coverage." Which means, of course, that the complexity of Part D could result in a virtually endless series of refinements.
---
Our most popular topics on Managedcaremag.com
---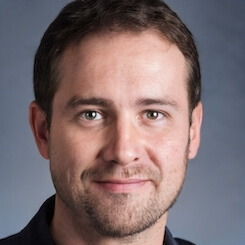 Paul Lendner ist ein praktizierender Experte im Bereich Gesundheit, Medizin und Fitness. Er schreibt bereits seit über 5 Jahren für das Managed Care Mag. Mit seinen Artikeln, die einen einzigartigen Expertenstatus nachweisen, liefert er unseren Lesern nicht nur Mehrwert, sondern auch Hilfestellung bei ihren Problemen.