The insurer studies exactly what works and why in studying two programs that battle diabetes
Usually studies stir interest when they're finished, not when they're started. That's not the case with Kaiser Permanente Northern California Division's plan to review two recently launched diabetes programs. Employers have historically been behind wellness efforts, but Kaiser's endeavors indicate that more insurer-based programs may be on the way.
"If our studies show that wellness coaching has a positive impact on health and wellness outcomes, then an important question will be, 'How can we get members who might most benefit from these programs to engage with them?'" says Julie Schmittdiel, PhD, a research scientist at the Kaiser Permanente Northern California Division of Research. "So testing different methods of outreach to see what works best will be an important way to address a key question for employers and health plans."
Schmittdiel is the lead author of an article in the January Preventing Chronic Disease, a publication by the Centers for Disease Control & Prevention. ("Health-Plan and Employer-Based Wellness Programs to Reduce Diabetes Risk: The Kaiser Permanente Northern California NEXT-D Study," http://tinyurl.com/Kaiser-Diabetes-Study. NEXT-D stands for Natural Experiments in Translation for Diabetes.) That article outlines how she and her team plan to study two of Kaiser Permanente's antidiabetes efforts.
"The two [programs] described in our article are both still in process," says Schmittdiel.
Active role
Her article says that health plans and providers are starting to offer wellness programs, often health education and lifestyle programs.
That insurers undertake this effort is a relatively new development. Al Lewis, founder and president of the Disease Management Purchasing Consortium, points out that "The first health plan to put wellness in a request-for-proposals for outsourced services was Carefirst in 2006." Carefirst is a Blues plan in Maryland.
One of the programs measured by Schmittdiel uses telephone coaching and motivational interviewing to encourage lifestyle changes. The other targets women with gestational diabetes mellitus, offering postpartum glucose screening and diabetes prevention education.
"Gestational diabetes is one of the biggest risk factors for developing type 2 diabetes in young women," says Schmittdiel. "Two to 10 percent of pregnant women will develop gestational diabetes, and women with gestational diabetes are seven times more likely to develop type II diabetes later. Reducing this risk is a critical women's health issue and diabetes prevention issue."
Three phases
She adds that she hopes to publish the results of the coaching and gestational diabetes projects this year.
Schmittdiel divides her effort into three phases, the first two focusing on about 1,400 beneficiaries who participated in the insurer's wellness coaching program from January through August 2011.
Phase 1 is a survey of patient satisfaction, and their reasons for using the wellness coaching program, self-reported changes in healthy behaviors, and patient engagement. The coaching program looks at healthy eating, physical activity, stress management, smoking cessation, and weight control.
Phase 2 involves observing control groups at different times both before and after the intervention to assess the effect of wellness coaching on levels of BMI, systolic blood pressure, and low-density lipoprotein cholesterol levels.
If researchers determine that the coaching has helped, then phase 3 will compare the effectiveness of three outreach methods (letters, interactive voice–response telephone messages, and secure e-mail) on about 30,000 patients with prediabetes.
Skepticism
The reviews have not all been positive. The health care blogger Vik Khanna, MHS, for instance, sees little that is really new in Kaiser Permanente's efforts (http://tinyurl.com/Vik-Comment.)
Khanna is a consultant whose background includes a stint at the Johns Hopkins University Bloomberg School of Hygiene and Public Health. He is admittedly a hard man to please when it comes to wellness programs.
On his Web site, he notes that he at one time designed corporate wellness programs for both large and small companies.
"These experiences have proven both enlightening and discouraging," Khanna writes. "Notably, my experience has taught me that the corporate wellness industry, now valued at about $6 billion, really is just a fiction. For all the claims made by industry vendors, there are few data points about programmatic success that can withstand even modest scrutiny. Hence, my philosophical shift from industry acolyte to industry heretic. The corporate wellness industry isn't saving anyone a dime."
What wellness should not be
Khanna calls Kaiser Permanente's effort a "perfect example of what wellness should not be…. This is just managed care all dressed up to seem like something bright, shiny, and new. The study participants are obese (i.e., at least one risk factor and probably multiple ones have already emerged) and were given one-on-one coaching. In other words, they were treated with a conventional medical model. And there is almost zero chance of ever returning these people to a state of risk-free good health."
Lewis, while not commenting on Kaiser's efforts specifically, also has some doubts. The entire wellness industry, he says, is "made up."
Schmittdiel responds that "while wellness programs have their detractors, that has not been the experience at Kaiser Permanente. Our wellness efforts have been proven effective in a number of rigorous evaluations. The current study seeks to quantify what is working with our diabetes prevention programs so that we can provide improved access to them for our members."
Timely
Schmittdiel adds that the studies are particularly timely in an age of health reform that emphasizes accountable care organizations and patient-centered medical homes.
"We believe that these changes in the U.S. health care system will continue to place a strong emphasis on efforts to improve the level of care integration and also emphasize accountability for prevention and wellness," she says.
Besides, employers like wellness programs and want to understand the best approaches, and are also looking for programs that get workers to participate in programs that will improve their health.
---
Our most popular topics on Managedcaremag.com
---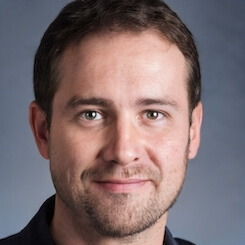 Paul Lendner ist ein praktizierender Experte im Bereich Gesundheit, Medizin und Fitness. Er schreibt bereits seit über 5 Jahren für das Managed Care Mag. Mit seinen Artikeln, die einen einzigartigen Expertenstatus nachweisen, liefert er unseren Lesern nicht nur Mehrwert, sondern auch Hilfestellung bei ihren Problemen.