He started blogging to get information out to physicians; now he believes that patients too will benefit greatly from e-mail, blogs, tweets, and the like
A technology-savvy physician says YouTube and Twitter have the potential to improve patient-physician relationships — and to sharpen health care's focus on wellness and prevention.
When Ted Eytan, MD, began blogging, it was to communicate with fellow physicians about electronic medical records. Now, he writes publicly at www.tedeytan.com about the use of new technologies in health care and about the potential of social media to improve the care patients receive. "Our patients make a thousand decisions a day that affect their health, and sometimes if they had a little bit more information, they could make better choices," says Eytan, a Kaiser Permanente physician working in the Permanente Federation. "If we can use text messaging or social networking to get them information exactly when they need it, they could weigh five pounds less or exercise 10 minutes more each day. Over a lifetime, that would make a huge difference." Exactly how to communicate with patients using social media is still open for debate, but no one should ignore the potential, he says. Eytan began working as a physician leader for Web services at Group Health Cooperative in Seattle in 2000 and was medical director for health informatics and Web services for Group Health Permanente when he left to take his current role in 2008, moving to Washington, D.C. Eytan earned his bachelor's degree and medical degree from the University of Arizona and a master's in public health from the University of California. He completed his residency in family practice and earned a master's degree in health services at the University of Washington. He spoke recently with MANAGED CARE Editor John Marcille.
MANAGED CARE: Where do things stand right now with social media in health care, both at Kaiser Permanente and in general?
TED EYTAN, MD: People are trying new things, but this is still uncharted. We don't know exactly the best way to use these tools in medical care. At Kaiser Permanente, we have been engaging people on the type of care we deliver. We have a YouTube channel, for example, where people can see patients talking about benefits they've received from our health information technology or the way we are preserving the environment. We're not giving direct medical care using social media yet.
MC: Is that on the agenda?
EYTAN: We are watching it. We want to make sure we protect our members, protect their health care information, and protect their relationship with us. But we are slowly making inroads. Several of our physicians are on Twitter and Facebook. Kaiser Permanente has a Facebook page, and the News Center is on Twitter. Another good example is the Kaiser Permanente Medical Group in Colorado, which has a Web site where their physicians are using these tools with the community (see "Additional Resources").
MC: But you are not tweeting your diabetics, for example?
EYTAN: No, we're not. We would have to be really careful about that. But we are doing things with them over the Internet using our secure Web site. It's important to note that about 3 million of our 8 million patients are e-mailing their doctors. So they are already interacting with each other online.
MC: Isn't e-mail a personal form of communication, rather than a social medium?
EYTAN: In the non-health-care environment, you could say that. It would be a mistake in health care to say patient-physician secure e-mail is not a form of social media. It offers patients and their families the ability to access their physicians and their care teams when they are not there physically. Do you know what percentage of patients in America can e-mail their doctor right now?
MC: About 9 percent?
EYTAN: That's right. That's unbelievable, isn't it?
MC: Yes, when you consider that we've had e-mail for 20 years.
EYTAN: So it would be a mistake to say that it is not social media. It's all relative. Being active in social media is not so much using a particular tool — because the tools are going to change, we know that — it's the effect of what it does, the way it makes people behave. And what social media does is connect people in new ways. It connects them with people who are just like them, and it connects people in an interactive, equal partnership. And if you look at what we are doing on the Web, it does all of those things. We are connecting with our patients on a one-to-one basis and in a community way because their families are also using the Web site to connect with their doctors. We just published a study in Health Affairs about the benefits of communicating online.
MC: What were the highlights?
EYTAN: Patients who interact with their physicians this way have better HEDIS scores. The study also confirmed what we've all known for as long as we've been doing this — the instant impact of being able to know who your patient is. When you see patients once or twice a year for 20 minutes at a time, you can't really get to know them or have a personal relationship with them. Imagine what happens when they can e-mail you from wherever they are in the world. What we found is that we get to learn what our patients do when they are not in the medical office, which is really where they live, work, and play. The other thing is the family connection. More and more Americans are taking care of their parents, and the ability to be connected to their health care virtually has been very meaningful.
MC: Are social media tools being used more for marketing than for health care?
EYTAN: Right now, what I see in hospital social media efforts, for example, is about using their service. If you ask physicians what they want to do, it's different. They want to do the things like encourage preventive care. They see the potential of using these tools to encourage patients to get preventive screenings and to show them the value of doing that.
MC: If we rely on these tools, will we run into a problem of access? Will some socioeconomic groups have more access than others?
EYTAN: Cell phone technology is leveling the playing field. About 12 percent of Americans only access the Internet through their cell phones, but that number is 20 percent for African-Americans. About 80 percent of Americans use the Internet, and you are much more likely to have broadband if you are white. But if you add cell phones into the mix, Latinos and African-Americans and people in lower socio-economic groups have better access. Think about text messaging. We would be able to reach a lot more people than we ever thought possible with the Web. Amazing things are happening with text messaging globally; other countries are way ahead of America.
MC: What could a physician do with text messaging?
EYTAN: We make a thousand decisions a day. Physicians see their patients once a year, or if they have a chronic illness, maybe several times a year, and we only have that much time to coach them. Now we could be there for them when they want us to be, when they are about to make a health decision.
MC: Would it be a physician, a coach, or a nurse on the other end, or would it be a machine?
EYTAN: We don't know. Patients generally love their physicians, so what we have to figure out is when is the right time for them to intervene and have that special relationship make a difference, when can patients just do self-serve, or when can it be another part of the team? A text message from a physician may be worth 100 e-mails from a machine.
MC: But we have a shortage of primary care physicians coming up. How are these men and women going to respond to e-mails, write blogs and tweets, and take care of all these people when they don't seem to have the time to do it now?
EYTAN: Family physicians think about populations. What am I going to do to keep 2,500 people healthy? Traditionally that means X number of my patients come in and I talk to them about why. Well, maybe it's not about them coming in. Maybe it's me intervening when they didn't get their colonoscopy. Maybe it's a change in my workday. In the future, am I going to spend all of my time in a medical office? Or could I be out in the community or e-mailing or doing social networking? There's going to be a shift.
MC: So there's no doubt social media will have a place in health care?
EYTAN: Look at the demographics. A majority of the people under 30 are using a social network. If that's the way people are going to connect with each other, why would you not want to connect with them there? Teens on average send about 50 text messages a day, and a third of them send more than 100. That's normal for them. We don't know yet if they'll want their insurance company to be 10 of those text messages. Someone has to figure that out. We should ask them. We already know they are doing it, we just have to figure out how much they want to do with us.
MC: What should insurance companies be doing to design social media programs?
EYTAN: You can never go wrong listening to your customers and your members. Figure out what they want. It's a huge opportunity. I can guarantee that there is a place for every insurer to interact with customers through social media. One of the things Kaiser Permanente did, and I recommend all companies do, is create a social media policy. It recognizes that all of our employees are probably dabbling in social media. Some of them are talking about the company, and some of them are not. We just wanted them to know what the risks and benefits are, and in that process we discovered that we have a lot of expertise in-house. Some companies are encouraging reverse mentorship, where younger employees coach executives.
MC: Two things that concern me: noise and the spread of misinformation that may be truly harmful.
EYTAN: The physicians and the patients of today and tomorrow are all going to get too much information and a lot of misinformation. In a capitalist system, someone is always going to want to sell them something. The only way to survive is to filter. Physicians, nurses, and payers can educate patients about how to filter, and they can be available if patients have questions.
MC: Thank you.
Additional resources
The Kaiser Permanente Social Media Policy
Kaiser Permanente's Member Services Twitter feed
Tweets by KPMemberService
**Dr.** Jeff Benabio's YouTube video for patients on protecting yourself from skin cancer

Colorado Permanente Medical Group's efforts to brings physicians online in social media
http://www.elevateyourhealthco.com
"Improved Quality At Kaiser Permanente Through E-Mail Between Physicians And Patients," by Yi Yvonne Zhou, et al. Health Affairs, 29, no. 7 (2010): 1370-1375.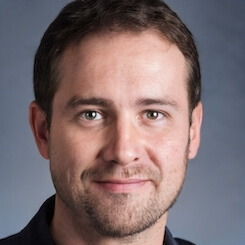 Paul Lendner ist ein praktizierender Experte im Bereich Gesundheit, Medizin und Fitness. Er schreibt bereits seit über 5 Jahren für das Managed Care Mag. Mit seinen Artikeln, die einen einzigartigen Expertenstatus nachweisen, liefert er unseren Lesern nicht nur Mehrwert, sondern auch Hilfestellung bei ihren Problemen.