Twitter and Facebook are good places to promote a health plan's brand, and they can help members by reinforcing positive behaviors
Back in early 2008, the not-for-profit Minnesota-based insurer HealthPartners decided to create a presence for itself in the newly emerging world of social media. Rather than promote the insurance side of the business, though, the health plan initially took its place online in the shape of Petey P. Cup and Pokey the Syringe, two cartoon characters looking to engage members on the online services being offered by its network of providers. Petey and Pokey got their own Web site, Twitter accounts, and Facebook pages, and started a conversation with members that has continued to this day.
"We don't spend a huge amount on marketing," says Larissa Rodriguez, HealthPartners' director of care delivery marketing, who handles the thinking and tweeting for Petey. This was a direct and low-cost guerrilla marketing strategy that could get people in the Twin Cities area to pick up on services like same-day test results, prescription refills, and doctor consults. And the insurer's social media strategy has steadily expanded, with more Facebook and Twitter accounts as well as the occasional YouTube clip.
Now there is a Facebook page devoted to Regions Hospital as well as HealthPartners' clinics. By tailoring the message to Minnesotans, a strategy that includes geo-targeting Facebook ads, HealthPartners has rounded up about 20,000 residents who are taking part in a conversation that will play an important role in the plan's upcoming marketing campaigns.
"If you look at the data, the average person sees 5,000 marketing messages in a day," says Rodriguez. "You're not being heard."
To get past the marketing monologue and into the online dialogue, quite a few national and regional health plans are going online and getting upfront and personal with fans and critics alike through social media outlets. While this is still a work in progress, plans as well as the providers they work with have been learning important lessons about the power that Twitter and Facebook and YouTube can have not just in promoting wellness, but in directly engaging members to take better care of chronic illnesses and to stay compliant with personal care regimens. In this fast-growing public forum where conversations are live and often freewheeling, they are paying ever closer attention to the online buzz about their companies and products, keen to step in before any damaging remarks turn viral. And many are growing increasingly comfortable with tackling the barbed grievances that are occasionally lobbed in their direction.
It's a conversation that can be managed, up to a point, but not manipulated. Tuning in, though, is increasingly seen as a gauge of an insurer's commitment to thriving in the digital age.
"In the era of social media, there is no hope anymore that you're going to control the message," says Joseph Kvedar, MD, founder and director of Partners Health care's Center for Connected Health, which is exploring the uses of social media and other online services to promote better health and new ways to improve the way care is delivered. "You either listen or get left by the wayside. You can ignore what is going on, but people will be saying things about you on Facebook and Twitter. Any company which ignores that ignores it to its peril."
There are more than 500 million people actively using Facebook and 160 million using Twitter; nearly all joined in the last five years. Not surprisingly, health care is one of the leading topics of conversation. And the number of participants is going nowhere but up.
"We are seeing a continued fast uptake in social network sites," says Susannah Fox, associate director of digital strategy at the Pew Internet & American Life Project. "As of May, 2010, 61 percent of Internet users now use a social network site. And the fastest growing groups are 50-plus and 65-plus."
At health plans, social media initiatives often start with a few friendly campaigns aimed at wellness — staking their place on popular, but noncontroversial, common ground.
"We saw social media as a place where we could connect friends and family," says Kelly Colbert, WellPoint's marketing strategy director. That can be done directly or through popular intermediaries, like Bob Harper, a personal trainer who appears on the Biggest Loser TV show. "We gave Bob the microphone on our Anthem-branded Twitter channel," says Colbert. He uses it to send out a stream of messages on healthier living."
On Facebook, WellPoint is focused on the "health footprint," a kind of personal health metric that could be compared to a carbon footprint, which measures consumption of energy.
The health print "measures how many people your health habits have an influence on," says Colbert. "It's something we trademarked and we really made that a centerpiece on Facebook."
Once people figure out their health footprint, she adds, it's common to see them jump into conversations about personal health, looking for online health information resources, like calculators to determine their ideal weight or a promising smoking cessation program.
Like many of her colleagues, Meg McCabe, Aetna's vice president for consumer marketing and products, has been dabbling in social media for a couple of years. That entails everything from setting up a Facebook page with a workout song of the week to a dedicated Twitter account.
"Aetna Healthy Food Fight is where we are starting," says McCabe, referring to its campaign centered on healthy cooking. YouTube videos feature kids on such subjects as containing the spread of flu.
Aetna also contracts with a company that specializes in listening to online chatter, maintaining the social network radar for Aetna.
"I come to this as a digital person. Social media is my passion," says WellPoint's Colbert. "This is not broadcast media; it's two-way communication. There are times we need to be a community leader and times we need to let the community talk among themselves. It's interesting to see how the community takes on a life of its own."
"We want to have a conversation with people, let them get to know the brand before they need it," says HealthPartners' Rodriguez. "Next, we want to take elements of social media and find ways to engage patients to deliver care. In the online community, patients come and talk to each other. The person we're typically targeting from a marketing perspective makes the medical decisions in the family — typically a woman 25 to 55 years old."
"We understand the patient side of it," says Kvedar, "and the power of having a group of interested people connected online around some health information."
Kvedar likes to use Nike's Facebook page as an example, describing how it urges runners on and enlists an individual's personal network of friends and family members as a digital cheering section. Users also get information about running, creating teams, competitions, and (Surprise!) sometimes items about shoes. It's 3 million strong and growing.
Nike's approach "gives some sense of the power of the social network as a tool to give mutual support and encouragement, which is a big part of changing health behavior," says Kvedar.
That's not a theoretical connection, he adds. Partners did a survey of psoriasis patients linked through social networks and found that they felt the online group experience helped improve their condition. By being part of a group, he says, the patients drew daily strength from their online community, which helped them to take better care of themselves. The same approach would work for diabetics, multiple sclerosis patients, or people with any other chronic disease targeted by an insurer interested in obtaining better compliance with expensive therapeutics or encouraging the day-in and day-out routines of diet and exercise that can lower utilization costs.
In another program, Kvedar's group sent daily text reminders to two patient groups — drug addicts and pregnant teenagers — that apppeared to be a direct message from their doctor urging them to take their meds.
"There was an overwhelming response," says Kvedar, "about how connected they felt because of the messaging. In a way it's predictable. Top-of-mind messaging is a useful tool in marketing." And it can be a useful tool in utilization management, a key theme among insurers.
A place at the water cooler
The Web doesn't come with a rule book and etiquette guide for everyone who goes online. Social media can be a quick entree to a Web-based locker room ringing with unbridled remarks. For health plans, jumping into the conversation requires discipline, training, and a willingness to engage in some uncomfortable conversations. "We don't take down things that are negative," said Colbert. "We decided that if people said things about our brand, they were going to stay on the page. And people do occasionally."
"We've had a couple of cases where someone said we've had experiences that didn't meet their expectations," notes Rodriguez. "We apologize and say we're very thankful they took the time to tell us. We give them a phone number and tell them we want to talk in person. We want to make it right."
But when a health plan is communicating with an individual on a social media site, notes Susan Stead, a lawyer who specializes in the field for Nelson Levine de Luca & Horst, it still has to abide by all the rules that apply to its broader marketing message as well as its one-on-one responsibilities for handling a complaint or coverage problem.
"When you are using social media, think in terms of all your other compliance issues," says Stead, keeping in mind guidelines on how you handle any complaint or grievance. And don't forget that each state has its own set of regulations that can influence how you Tweet or use Facebook to get out a marketing message.
Privacy concerns also apply. "If customers are posting information, it could be very personal or medical information," says Stead.
Like other insurers, Aetna is careful not to step over any internal guidelines or legal and regulatory boundaries. That might mean moving an online conversation into a more confidential sphere, says Aetna's McCabe.
"Our bias is to reach out directly to the individuals if we can identify them, not necessarily to engage online," says McCabe. "This is a highly regulated space. Everything we do complies with general standards on HIPAA and the Patient Privacy Act. If there is a specific grievance, we need to be cautious about how we have that dialogue."
If someone on a social media site has a problem with Anthem, the company deals with it, says Colbert. If that takes a medical director, they will get one involved. The company scans for comments that relate to WellPoint, ready to jump into a conversation when needed. And in a world where conversations are real-time exchanges, WellPoint has to balance responsiveness with care for the legal fine points that may be involved. If that requires a quick legal review, so be it.
"If there is a question," says Colbert, "they need to answer it within an hour."
Insurers have one edge that many industries don't share, says Kvedar. Conversations about health tend to be a lot more civil than the kind of raw exchanges that fill many interactive conversations. And if health plans listen closely, they might find out how they can do a better job.
MANAGED CARE 
December
2010
. ©MediMedia USA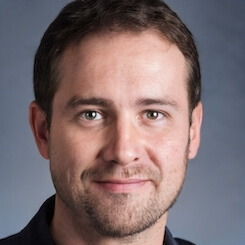 Paul Lendner ist ein praktizierender Experte im Bereich Gesundheit, Medizin und Fitness. Er schreibt bereits seit über 5 Jahren für das Managed Care Mag. Mit seinen Artikeln, die einen einzigartigen Expertenstatus nachweisen, liefert er unseren Lesern nicht nur Mehrwert, sondern auch Hilfestellung bei ihren Problemen.