Its new branding campaign may be a 'right mistake'
"We made too many wrong mistakes," is one of the many "duh" quips attributed to Yogi Berra. But it could also be an insightful analysis of the many attempts of pharmacy benefit managers (PBMs) to connect with patients.
"Historically PBMs have been invisible to consumers," says Jan Berger, MD, chief medical officer at Silverlink Communications, a health care communications company, and member of this magazine's editorial advisory board. "The emphasis was on business-to-business relationships where they saw health plans and employers as their customers. Now, though, the attention has switched to patients, to influence their behavior with respect to medications. But to change behavior they [PBMs] need to become trusted advisers to patients, and moving into that role is an area of huge opportunity for them."
PBMs are skilled in communicating with plan sponsors and have developed sophisticated marketing programs to convince employers and health plans that they are focused on patients. For example, Express Scripts touts its "consumerology" program, which focuses on understanding consumer psychology and behavior. But ultimately that program is not aimed at meeting consumer needs; it is aimed at manipulating their behavior according to the goals of the plan sponsor.
PBMs have expanded their communication with patients, but it is still largely a one-way flow, with letters, robotic automated telephone calls, and e-mails going out to patients. While progress has been made, they have a long way to go with their communication skills just to catch up with what companies in other businesses already know.
A case in point is Medco, which is in the midst of a multifaceted branding campaign that boldly ventures into new, and somewhat unusual, approaches to interacting with consumers. The branding program is executed through traditional media like print and TV, but also takes a leap into new media — the social networking sites YouTube, Facebook, and Twitter.
The Medco campaign centers on a bespectacled brainiac, Dr. Obvious, PhD, head of the Institute for the Incredibly Apparent. Dr. Obvious tries to connect with consumers by wrapping humor around a sales pitch.
Medco's new media campaign revolves around the character Dr. Obvious, PhD, who uses social networking sites like YouTube, Facebook, and Twitter.
---
Medco describes the rationale for this approach, "Rather than bombarding people with information about their health benefits, our goal is to cut through the clutter and change the status quo by using humor and a sense of the absurd to underscore why … Medco Pharmacy is the obvious choice for savings and safety."
On the surface, the goal of the program simply appears to be to sell savings and safety to consumers in different ways, but industry experts point out that certain elements of the program may be smart moves in tackling the biggest problem PBMs face — establishing solid relationships with patients.
The humor is usually a spin on some blatantly obvious piece of information. For example, Medco wants to push the savings of mail prescriptions, which it says is more than $300 per patient annually. So, in one absurd ad, Dr. Obvious states that "100 percent of people would rather have $308 than not." Then he asks, "Are you one of the 100 percent?"
Advertising experts say it takes real skill to use humor to get a message across; plus there is a campy aura surrounding the Dr. Obvious humor that could turn some people off. Three of the most successful companies to use humor are Progressive (insurance), which has flighty Flo; Geico with the green gecko; and Aflac, with its darn duck. All rely on much simpler humor.
It may have been a mistake to use humor in a first attempt at consumer marketing, compounded by the use of absurd, eclectic humor.
In spite of this, Berger gives the company credit for certain aspects of its messaging, and says it is headed in the right direction. "To be effective in influencing behavior, PBMs need to be thinking like leading consumer product companies. The first step is to be known, and they are taking a slice from the consumer products environment with the simple message that you can save $308 with Medco mail."
Obvious problem
The part of the campaign that has attracted the most attention is Medco's foray into social networking.
Dr. Obvious appears in six YouTube clips, each lasting 1 to 2 minutes. One sells the savings of mail, and another the expertise of Medco's call center specialist pharmacists.
He is also on Twitter and Facebook. The Twitter account is almost exclusively devoted to random, eclectic witticisms that are unrelated to Medco's services:
"After a 7-year study, we can now report with confidence that, despite its name, the U.S. Mint has no discernable flavor." @DrObviousPhD
One of the problems with Medco's tweets is that they do not directly provoke a response from readers. Another is that it is hard to understand the purpose of its tweets.
Geico's Twitter site serves as a good contrast to Medco's considering the two companies are similar — both primarily sell services and both can have a substantial number of customers who are potentially dissatisfied for one reason or another. Geico's Twitter site is a cheerleader for the company. Many of the tweets are responses from customers who have received exemplary customer service. Here's one example:
From chef Brian Griess: @Geico has the nicest customer service people. I always feel like inviting them over for dinner after we've talked! 🙂
And Geico responded: Thank you for being part of our Geico family.
As of late September, the new media segment of the marketing program had not caught on. Medco claims to serve 65 million members, yet only two of the six YouTube videos have been viewed more than 1,000 times. On Twitter, Dr. Obvious has only 255 followers and on Facebook, just 2,222 fans.
It's hard to determine the real objective behind Medco's entry into social networking, whether the company considers the entire marketing program a success, or how long it will continue. Both Medco and its advertising agency, Ogilvy & Mather, were not forthcoming.
On the surface, the social media may seem to be a flop, but some say it is the right mistake. "Dr. Obvious in the social media realm is an experiment to interact and hear from patients in a dialogue," says George Van Antwerp, general manager of Silverlink Communications.
Berger says experimenting in these channels is a smart move for a couple of reasons. First, PBMs, need to find a way to more directly communicate with patients, especially as they strive to meet the demands of plan sponsors for improved medication outcomes. "The goal is to get the right medicine to the right patient at the right time, and the only way is to deliver highly personalized messages to each patient," says Berger.
Second, Berger says, "PBMs have to realize that people can now communicate through different channels, and you have to let patients choose the way that is most convenient."
The nice thing about mistakes is that you can learn a lot from them. Medco may now know more about consumer engagement than its competitors.
---
Our most popular topics on Managedcaremag.com
---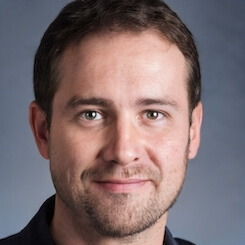 Paul Lendner ist ein praktizierender Experte im Bereich Gesundheit, Medizin und Fitness. Er schreibt bereits seit über 5 Jahren für das Managed Care Mag. Mit seinen Artikeln, die einen einzigartigen Expertenstatus nachweisen, liefert er unseren Lesern nicht nur Mehrwert, sondern auch Hilfestellung bei ihren Problemen.