Why don't small employers consider health care quality information the same way large employers do when making benefits decisions? We asked the president of NCQA.
Large companies' concern for quality has been well documented. But, despite all the talk about patient satisfaction and accreditation status, cost is still the main thing small employers look at when choosing a health plan, according to the 2003 Annual Employer Health Benefits Survey from the Kaiser Family Foundation and the Health Research and Educational Trust. That may not be so surprising, in light of the fact that the survey also shows an increase in private health insurance premiums of 13.9 percent in 2003, the largest increase since 1990.
The data in the table below are from a survey of 2,808 randomly selected employers. The authors point out that it reflects what small companies feel. Among the more than 3 million companies nationwide, about 60 percent employ 3-9 workers. Companies with 3-199 workers constitute 98 percent of all companies but only 38 percent of all workers. "Therefore, the smallest … dominate national statistics about what employers in general are doing."
We asked Margaret E. O'Kane, president of the National Committee for Quality Assurance, just how her organization hopes to sell small companies on the idea that accreditation is worth it.
What features companies look at when selecting a health plan, 2003
Cost of plan
80%
Number of physicians enrollee can choose from
66%
Range of benefit options
54%
Accuracy and speed of claims payment
46%
Internet tools to help with enrollment and claims processing
46%
Measurable employee satisfaction
45%
Tiered physician or hospital benefit
19%
NCQA or URAC accreditation status
3%
HEDIS performance measures
1%
SOURCE: KAISER FAMILY FOUNDATION AND HEALTH RESEARCH AND EDUCATIONAL TRUST, 2003 ANNUAL EMPLOYER HEALTH BENEFITS SURVEY
NCQA is itself a small employer, so we can relate to this question in many ways. We've seen our health care costs increase significantly over the past few years and we're facing the same limited range of choices and the same pressure to control costs as other small employers.
But we still only offer plans that we've accredited and it doesn't cost us more to do so. That's an important point for people to realize: Whether or not they are weighing quality information, they can weigh quality information when they're deciding on health care coverage.
The return for doing so is actually quantifiable: Employees get better care, stay healthier, and miss less work. Using NCQA accreditation information to help guide choice doesn't require deep pockets or any special expertise — the basic information is available on our Web site for free.
Looking back 15 years or so, large employers bought health care coverage in more or less the same way that most small employers still do today — based on price. Since then, large employers' purchasing criteria have become much more sophisticated and quality of care is a significant factor.
A small employer might have only one person dedicated to the task of selecting a health plan for the following year, and budget constraints may simply dictate choosing the least expensive plan.
At a large employer, managing health benefits may be the job of several people. One would expect large employers to do a more thorough job of evaluating and selecting health care — and they do.
Large employers also tend to employ staff who have training or experience to help them appreciate the relationship of health care quality to productivity and absenteeism. NCQA's challenge is to make the data and information we provide simple and compelling enough so that even a small employer can use it and appreciate how important it is. We're doing that in several ways.
The "calculator"
First, we created the Quality Dividend Calculator (QDC). The calculator is designed to answer a question that every benefits manager and chief financial officer asks every year, which is "what's the return on investment for purchasing high quality health care coverage for our employees?"
As often as this question is asked, most people think it doesn't have an answer. But that is exactly what the QDC does. Using modeling software, it calculates how the quality of care a company's employees receive will affect their absenteeism and sick days. That allows any employer to compare specific health plans not just on premium, but on indirect costs as well.
For example, is a lower quality, but less expensive, plan really a good value if it means employees will have 10 percent more sick days and reduce productivity by the same amount? What about lost revenue?
We are working through the media, business coalitions and other avenues to raise awareness among small employers that making these kinds of calculations is not just possible, but pretty straightforward.
Second, we're revamping our core managed care organization accreditation program to focus more explicitly on the issues that are important to the employer community. This means addressing the issue of value.
For employers, value in a health care plan is a reflection of many things: the quality of care employees receive, the effectiveness and efficiency of the plan's disease management programs, member outreach programs, and even how the plan pays or rewards its provider network. These are all things we believe we can measure.
For instance, with respect to disease management efficacy and efficiency, better diabetes care should translate into reduced inpatient admissions for diabetes-related issues. Right now we are researching the feasibility of incorporating measures and standards in these and other areas into the accreditation program in order to help employers make a more informed judgment about which plan offers the best value.
Value is just as important to small employers as it is to large employers — maybe even more so since small employers' negotiating power is more limited and it's harder for them to fix problems or simply switch plans. Pursuing this effort is the organization's top priority.
Finally, we're working to "place" NCQA information where it will be more accessible to smaller employers and their employees. One good example of this is the agreement we announced in July with Fidelity to feature NCQA accreditation and HEDIS information in Fidelity's NetBenefits tool.
This agreement, and others like it, will put NCQA-supplied information right on the desktops of millions of people's PCs. Every time they view their portfolio or go online to manage their benefits, they'll be able to pull up NCQA data.
There is real value in simply making information more easily accessible. The more people who become familiar with the NCQA and what we have to offer, the better: It will help drive interest in our work.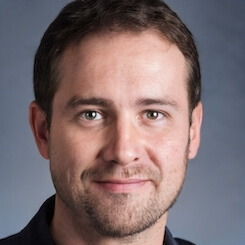 Paul Lendner ist ein praktizierender Experte im Bereich Gesundheit, Medizin und Fitness. Er schreibt bereits seit über 5 Jahren für das Managed Care Mag. Mit seinen Artikeln, die einen einzigartigen Expertenstatus nachweisen, liefert er unseren Lesern nicht nur Mehrwert, sondern auch Hilfestellung bei ihren Problemen.