Pay-for-performance (P4P) programs promise a fair shake for provider and plan, but a former chairman of the NCQA sees many design flaws to overcome.
Pay for Performance (P4P) programs are springing up all over the country in direct response to the failure of existing payment methodologies to produce optimal quality levels. From Bridges to Excellence (BTE) to Anthem, Empire, Cigna, the Integrated Health Care Association, and other individual health plan and employer coalition efforts, the notion is that by rewarding providers for quality outcomes, significant leaps in the quality of care will result.
Despite the activist imagery, there are some serious questions as to how bold these initiatives are and how likely they are to work. Still, they represent an important development in acknowledging that not all providers should be paid the same way.
Why now?
To appreciate the need for this different approach, it is useful to touch lightly on the glacial pace of quality policy evolution and, more importantly, industry adoption over the last 30 years of health care. Although in the 1960s, Avedis Donabedian had defined the parameters of structure, process, and outcomes as a gold standard to evaluate provider quality, by 1984, the Institute of Medicine had noted that there were 100 definitions of quality in play. In the late 1980s, with the challenge of Toyota and consumer-value purchasing of products manufactured by major employers, those same companies, including GE, Xerox, and General Motors, moved to apply similar value purchasing techniques to their role as health care purchasers.
Obviously, to select for value meant there would be more emphasis on measured performance as a basis for choosing who would provide health care to employees. This era, which extended into the early 1990s, saw the rapid rise of managed care plans. Very shortly into this movement, there was increasing reliance on National Committee for Quality Assurance accreditation and HEDIS measures for plan comparisons. With the collapse of Clinton health reform, and the parallel development of congressionally sponsored clinical practice guidelines, unexplained variability and the need for more evidence-based medicine began to emerge as significant concepts to be applied in assessing and improving quality.
By the late 1990s, a backlash against managed care cost controls was in full flower when audiences spontaneously erupted into applause at the movie As Good as It Gets. President Clinton convened a commission to look at health care quality; the National Quality Roundtable made clear that misuse, overuse, and underuse problems plagued American health care and called for urgent change. "To Err is Human" the first Institute of Medicine report, garnered attention from the media unlike anything that had preceded it regarding policy on health care quality. It was followed by "Crossing the Quality Chasm" which finally, in 2001, pronounced the STEEEP values to transform the quality of health care for the 21st century: Health care should be Safe, Timely, Effective, Efficient, Equitable, and center on the Patient. These values reemphasize the need for more science, controlled costs, and greater transparency of results. To cross the identified chasm, a different payment approach was viewed as potentially more powerful to propel change more quickly by the application of focused purchasing power.
The common forms of P4P are threshold bonuses, typified by the Bridges to Excellence program; tiering bonuses (like most of the payer approaches to the Integrated Healthcare Association initiatives in California and as established at the Central Florida Health Care Coalition); and cost savings against a benchmark combined with tiering, which is the Centers for Medicare & Medicaid Services's approach to both physician payment and hospital payment.
Under the threshold bonus approach, as in Bridges to Excellence, if the physician can substantiate delivery of the requisite processes and outcomes, he is eligible for a $100 payment for each diabetic in his practice or additional payments for cardiac patients and infrastructure. The tiering bonuses take the participating providers and array them normatively. The top tier gets additional money, the second tier may get somewhat less money, and the bottom tier may get nothing. In tiering situations, the provider has no way of knowing whether additional money will ever be received since there is no way to know what the rest of the risk pool is doing. Some have referred to these as "competitive" programs. In its pilot efforts, CMS combines tiering with measuring whether the physician group or the hospitals have saved costs against a benchmark. If the program does not perform better in terms of cost savings than the non-P4P providers, no money will be paid.
With physicians, payment is typically per patient, a capitation enhancement, or sometimes some reduction of administrative burden (e.g., awarding of information technologies such as PDAs or lifting formulary restrictions). Hospitals are typically paid either a stipend or they share in a bonus pool.
Although these are the most common forms, there are other manifestations. Some examples:
A quality score card bonus, given by Blue Cross of California;
Increased fee for service with a withhold based on HEDIS type measures that Harvard Pilgrim will pay to Partners HealthCare physicians;
A clinic incentive program for five physician specialties by Blue Cross/Blue Shield of Minnesota; and
Anthem's Virginia Cardiac Care Program for hospitals.
Leapfrog has now compiled a compendium of P4P programs. All of these new payments are made in addition to whatever payments are made under existing financial incentives. It is a truism that fee-for-service payment will promote overuse because the physician gets paid for each service. By contrast, capitation and DRG payments promote underuse because there is a defined pool of money and profit is made based on fewer services rendered. Global capitation and percent-of-premium formulas are simply actuarial rates.
The coexistent context
One of the difficulties with actuarial rate-based payments is that they are constructed quite apart from any notion of quality. Rather, they freeze at a moment in time what care delivery has been, make some assumptions with regard to the demographics of the target population and project the same assumed utilization behavior, whether it was good, bad, or excellent.
In addition to financial incentives, providers that are offered P4P have existing managed care contracts with provisions that are also intended to influence quality. These obligations may relate to credentialing, office hours and services, record keeping and access to data, communications (including antidisparagement), business confidentiality, and there may be other provisions.
Most significantly, medical management provisions in managed care contracts also affect quality. Contractually, physicians must comply with fee-for-service programs that deny payment, profile them, compare physician utilization, deny admissions in prior authorizations, and suggest discharges in concurrent review. They must prescribe on formulary or answer for their desire to prescribe different drugs. They must cooperate with the plan's accreditation goals and in producing HEDIS scores.
Where the plan has implemented a disease management program for specific conditions, they must cooperate with that program, too. P4P initiatives grafted onto this pre-existing context raise some interesting questions.
What happens if …?
The point of the P4P programs is to select and reward some providers over others. As more physicians respond to the P4P opportunity, what happens next? So far most of these programs are designed primarily around chronic care measures. If the majority of physicians meet the diabetes measures, and even in Bridges to Excellence also meet the cardiac measures, what happens when most of the class is getting an A? Will more money be added into the system to pay for new measures? Will payment for those services be abandoned in favor of payment for other performance measures?
This brings up the fundamental question of where the money is coming from. The Bridges to Excellence program is unusual in that it infuses new money into the system coming directly from the employers. Far more typically, P4P emanates from the plans, and physicians are extremely suspicious that there is no new money being added but that the bonuses are simply money that is taken from one pot and put into another one.
What is astonishing to me, an attorney, is that in many of these programs, there is no contractual obligation to pay. Anthem uses contract amendments as does Pacificare, but neither Bridges to Excellence nor the Empire hospital program is based in contract. Some that do use amendments to existing contracts specifically require the physician to waive the right to appeal the amount of any payment. We have not yet seen what types of disputes will arise.
Because of this disconnect, there is also the potential for problems when physicians respond to the incentives and find that they need more laboratory studies or additional office visits to achieve the outcomes measures that will qualify them for payment, producing aberrational utilization by comparison with their peers. Their contracts obligate them to abide by the plan's utilization management programs. What will happen when they are identified as outliers?
The major unknown in these programs is the extent to which they actually will create improved margins for physicians and hospitals.
Interestingly, Bridges to Excellence has both quantified a return on investment directly to the employers fronting the additional money and has also explicitly calculated that the time spent by physicians in culling data from medical records to qualify for the diabetes program will take 15 minutes per chart. Other than these evaluations, there is very little available to quantify the potential costs — and therefore changes in margins — to physicians as well as hospitals in changing their behavior. There are obviously some costs to be incurred in terms of equipment, supplies, and personnel to produce improved results.
Since, according to the Rand Corp., Americans are getting only 55 percent of the health care services they should get, most physicians are providing less than what is necessary. To provide the additional services and supplies to meet optimal standards will necessarily entail additional expenses. Whether the additional payments are sufficient to cover the expenses and produce desirable margins has been little analyzed to date.
Since most of the P4P programs are also linked to transparency initiatives with additional data made available to the targeted patient populations, physicians paid on a capitated basis may experience adverse selection when, for example, many more diabetics seek out the high performers than actuaries had initially presumed.
Finally, much of the information in these programs, such as BTE, is self-reported. Where payments are being made based on claims data, physicians have long complained that the plan data are inaccurate. Given these two problems, how do we know we are really getting the quality that we want, not to mention whether the physician payments are accurate?
Start-up problems?
Many of these dilemmas may prove to be purely start-up problems, but it is hard to imagine that these add-ons to an existing system that has not produced the results that we want will have a long-term sustainable business life. There are other approaches. It may be that carving out pay-for-performance payments from the contradictory existing contractual context through more focused amendments may address these concerns. However, current P4P programs suffer from the same rigidity that has characterized managed care contracting throughout its history, namely that even in P4P, these programs presume that one size fits all providers.
Whatever is learned from the current pilot projects and initial attempts in this arena, to increase the potential acceptability of these programs and move to more sustainable models, an essential factor will be the engagement of physicians if these programs are to advance care delivery. Many physicians remain extremely wary of any new managed care programs because of the relative inflexibility of the organizations in contracting as well as their failure to address fundamental physician concerns. Effective physician contracting techniques will take into account unique aspects of physician culture.
Getting physicians to play
Perhaps the most significant principle in engaging physicians is to involve them at the earliest stages of any initiatives that will affect them so that they are involved in the design of these programs. This entails identifying the real leaders in physician culture, who are not always the titular leaders.
Plans have lost considerable trust with the physician community. To regain that trust, plan representatives must, consistently, do as they say and say what they do, communicating openly, frequently and candidly. Physicians are trained to distrust interpreted data, so to the extent that there is raw data to substantiate a position taken, it will advance physician acceptance to make those data available.
Physician involvement has to be visible and real. Unless they perceive that they have real power to influence the outcome of the process, it will not achieve credibility.
Physicians come from a tradition of collegiality which is not simply about participating in a "band of brothers" who stand against the world. Rather, collegiality comes from their scientific training and the custom by which they call on consultants to share their intellectual capital in arriving at the appropriate course of treatment. This means that physician input will not be credible if it is only individualized. While this collegiality is seen by many business people as inefficient, recognizing the physician need for group-based mechanisms is an important aspect for gaining credibility for an initiative.
While these principles can facilitate physician acceptance of these payment models, there is no question that physicians themselves not only have problems with leadership but, more significantly, they have problems with followership. The plan's recognition of the particular challenges in true physician collaborations will be critical to the acceptance and adoption of new payment approaches to spur widespread quality improvement.
Turning point
Given the pace of its adoption, the P4P phenomenon clearly has some appeal. There is no question that it represents a potential major turning point in how health plans can further improve quality, by treating providers differently and paying them differently based on aspects of quality.
But there are inherent problems with the current P4P approaches. Plans that are serious about moving the ball will consider other models and develop them collaboratively, particularly with the physicians whose behavior they seek to change.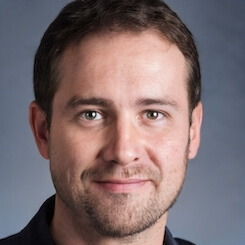 Paul Lendner ist ein praktizierender Experte im Bereich Gesundheit, Medizin und Fitness. Er schreibt bereits seit über 5 Jahren für das Managed Care Mag. Mit seinen Artikeln, die einen einzigartigen Expertenstatus nachweisen, liefert er unseren Lesern nicht nur Mehrwert, sondern auch Hilfestellung bei ihren Problemen.