Cologuard is no substitute for colonoscopy for high-risk patients, but if this new tool means more people get screened, it could save lives
It's no fun hitting "the big 5-0" in our youth-oriented culture, and adding more angst to that milestone is the recommendation that people also start to be screened for colorectal cancer (CRC). More than 135,000 Americans develop this largely preventable disease each year, and about 52,000 die from it. While we don't know the actual cause of CRC, we do know that most cases develop from a benign adenomatous lesion in the colon. Thus, screening for these lesions — and for the actual malignant tumors — becomes a foundational approach to avoiding these cancers and these deaths.
Most 50-plusers have heard that the recommended screening involves a trip to an ambulatory care facility after a day of bowel "cleansing" to endure the "long black hose." Actually, several tests have been developed to detect CRC, including colonoscopy, flexible sigmoidoscopy, CT colonography, double-contrast barium enema (also called virtual colonoscopy), fecal occult blood testing, and fecal immunochemical test (FIT).
Task force recommendations
Some, such as the double-contrast barium enema, have been abandoned. Others are available but not within the recommended guidelines. Officially, the United States Preventive Services Task Force (USPSTF) recommends "screening for colorectal cancer using fecal occult blood testing, sigmoidoscopy, or colonoscopy in adults beginning at age 50 years and continuing until age 75 years."
The risks and benefits of these screening methods vary widely. But it can be argued that all fall short in some way, because not enough people are being screened. (See "How Current Colorectal Cancer Screenings Stack Up…" below.)
How current colorectal cancer screenings stack up…
According to the U.S. Preventive Services Task Force, "the relative sensitivity and specificity of the different colorectal screening tests with adequate data to assess cancer detection — colonoscopy, flexible sigmoidoscopy, and fecal tests — can be depicted as follows":
Sensitivity: Hemoccult II < fecal immunochemical tests ≤ Hemoccult SENSA ≈ flexible sigmoidoscopy < colonoscopy
Specificity: Hemoccult SENSA < fecal immunochemical tests ≈ Hemoccult II < flexible sigmoidoscopy = colonoscopy
Source: U.S. Preventive Services Task Force
…and how the states compare in applying them
When Americans stop dying needlessly from colorectal cancer — if that day ever comes — a map like this will appear as solid black. Darker hues indicate higher percentages of people up to date on recommended screening for colorectal cancer. Up to date means having had a fecal occult blood test (FOBT) within one year, a sigmoidoscopy within five years and a FOBT within three years, or a colonoscopy within 10 years.
Source: "Behavioral Risk Factor Surveillance System Survey Data," Centers for Disease Control and Prevention (CDC), 2010.
Gold standard
The gold standard is colonoscopy. It is capable of discovering the vast majority of malignant and premalignant tumors and at the same time allows definitive treatment for the earlier stages of disease. But for a variety of reasons, people hesitate to undergo this procedure, and the out-of-pocket cost can be high for those without complete insurance coverage.
The alternatives are somewhat less troublesome but lack colonoscopy's specificity or sensitivity. What physicians want is a simple, relatively inexpensive test that comes close to colonoscopy in overall outcome, yet requires no prep and no dietary limitations.
Exact Sciences Corp., a small Madison, Wis., company formed in 1995, thinks it has such a test. A few weeks ago the FDA approved its DNA-based stool test, which requires no prep or special diet, just a stool sample. The official approval letter reads: "Cologuard is intended for the qualitative detection of colorectal neoplasia-associated DNA markers and for the presence of occult hemoglobin in human stool."
A positive result may indicate the presence of CRC or advanced adenoma (AA) and should be followed by diagnostic colonoscopy. Cologuard is indicated to screen adults of either sex, 50 years or older, who are at typical average risk for CRC.
Is stool the key?
"Cologuard is not a replacement for diagnostic colonoscopy or surveillance colonoscopy in high risk individuals," the company says.
Cologuard has been specifically designed "to detect three independent families of markers that exhibit an additive association with CRC and premalignant colorectal neoplasia."
The basis of the test is the discovery that as cells become cancerous, their DNA becomes altered and they start to slough off into the stool, where their DNA can be detected. This process is continuous and abundant, unlike bleeding, which can be intermittent and mild. The DNA can be amplified to allow detection. Similar DNA changes occur in advanced adenomas, which in turn allow them to be detected.
The clinical trial that led to the approval included 12,776 subjects between ages 50 and 84 who were asymptomatic for gastrointestinal symptoms and at average risk of colon cancer. There were a number of exclusions involving the presence of inflammatory bowel disease, family history of adenomatous polyps, and colon cancer. Subjects collected a stool sample that was sent to the laboratory. Each then underwent a colonoscopy, and if lesions were found, diagnostic testing of the lesions was performed. Compared with colonoscopy, overall sensitivity for CRC stages 1–4 was 92% with a specificity of 87% with minimal differences between the different stages of cancer. Cologuard was found to be superior to the fecal immunochemical test (FIT). The graphic above does not rate Cologuard against other tests because it has not been evaluated by the U.S. Preventive Services Task Force. The test requires a doctor's prescription. Physicians can enroll online and, once a prescription is received, the company contacts the patient directly, ensures that he or she is covered, sends the kit, and has the patient send the samples back to its lab in Madison. It takes about two weeks for the results to be completed and the physician to be informed.
$599 per test — worthy of coverage?
The company has set the price of the test at $599. At press time, insurers had not established payment policies, but the Centers for Medicare & Medicaid Services has announced its intent to pay for Cologuard once every three years. Health plans have been attempting for many years to improve the screening rates for this dread disease.
Although not included in the USPSTF guidelines, this new DNA-based test is likely to be embraced by physicians and patients. It is another example of the rapid pace of Tomorrow's Medicine.
Thomas Morrow, MD, is chief medical officer of Next IT. He is the immediate past president of the National Association of Managed Care Physicians, and has 24 years of managed care experience at the payer or health plan level. The views expressed here are his alone. Contact him at [email protected]
Meetings
| | | |
| --- | --- | --- |
| Customer Analytics & Engagement in Health Insurance | Chicago | December 4–5, 2014 |
| Pharmaceutical and Biotech Clinical Quality Assurance Conference | Alexandria, VA | December 4–5, 2014 |
| 6th Semi-Annual Diagnostic Coverage and Reimbursement Conference | Boston | December 4–5, 2014 |
| 9th Semi-Annual Medical Device Coverage and Reimbursement Conference | San Diego | December 5, 2014 |
| 8th Annual Medical Device Clinical Trials Conference | Chicago | December 8–9, 2014 |
| HealthIMPACT Southeast | Tampa, FL | January 23, 2015 |
Our other journal
P&T Journal for November 2014
FEATURES
LETTER TO THE EDITOR
Medications for Parkinson's Disease
PERSPECTIVE
The Changing Roles of P&T Committees
Epilepsy Management: Newer Agents, Unmet Needs, and Future Treatment Strategies
PIPELINE PLUS
Modest Growth Seen in Epilepsy Market
MEETING HIGHLIGHTS
European Society of Cardiology and Transcatheter Cardiovascular Therapeutics
BOOK REVIEW
"Generic: The Unbranding of Modern Medicine," by Jeremy A. Greene, MD, PhD
DEPARTMENTSMEDICATION ERRORS
Misadministration of IV Insulin Associated With Dose Measurement And Hyperkalemia Treatment
PRESCRIPTION: WASHINGTON
FDA's Proposed 503B Draft Compounding Guidance Raises Concerns of All Kinds
New Drugs/Drug News
Pharmaceutical Approval Update
DRUG FORECAST
Riociguat (Adempas): a Novel Agent For the Treatment of Pulmonary Arterial Hypertension and Chronic Thromboembolic Pulmonary Hypertension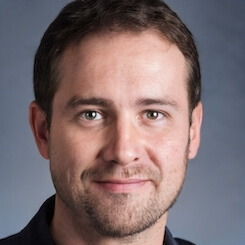 Paul Lendner ist ein praktizierender Experte im Bereich Gesundheit, Medizin und Fitness. Er schreibt bereits seit über 5 Jahren für das Managed Care Mag. Mit seinen Artikeln, die einen einzigartigen Expertenstatus nachweisen, liefert er unseren Lesern nicht nur Mehrwert, sondern auch Hilfestellung bei ihren Problemen.