Generics for other diseases have upended formularies, but the effect of generic Copaxone may be limited.
The multiple sclerosis medications, a specialty class of therapy that costs $5,000 to $6,000 a month, is about to get its first generic. In April the FDA approved a knockoff of the class-leading, disease-modifying agent Copaxone, which has annual sales of more than $3 billion.
When generic versions of such class leaders as Lipitor and Nexium came out, they turned formulary design on its head and put a real dent in drug expenditures. But that won't happen in MS. The factors that allowed generics to completely dominate branded drugs in other classes simply don't exist in MS.
Moreover, experts say that while health plans and PBMs will need to figure out how generic Copaxone fits in, they should also focus on broader issues in MS therapy.
Limited impact
MS is an autoimmune disease that attacks the myelin sheaths of the nerves of the central nervous system. Between 250,000 and 400,000 Americans have the disease, which is the leading cause of permanent disability among young adults.
The generic name for Copaxone is glatiramer acetate. It is a synthetic protein that is antigenically similar to myelin basic protein, a component of the myelin sheath that protects nerves. Copaxone works by blocking T cells that damage myelin. How it does so is uncertain.
One reason generic Copaxone will have a limited impact is the lack of branded me-too agents for MS, all with the same mechanism of action. When a generic comes along for a disease with lots of branded copycat drugs, it has ample opportunity to knock out some of those copycats. Copaxone doesn't have copycats, so the pickings won't be so easy for generic Copaxone.
Another factor is the lack of strong treatment guidelines for MS that would give a particular drug—or drugs sharing the same mechanism of action—a dominant position in the armamentarium. As a result, clinicians take many different approaches to treating MS, and some of those approaches don't include Copaxone—or, presumably, the newly available generic, explains Atheer Kaddis, PharmD, a senior vice president at Diplomat Pharmacy, a specialty pharmacy in Flint, Mich.
New formulary designs may be developed because of generic Copaxone, says Atheer Kaddis, PharmD, of Diplomat Pharmacy.
The new generic kid on the block, from Sandoz, also faces some stiff competition. Teva saw the patent expiration coming, so it rolled out a patented 40-mg version that reduces the frequency of injections from daily to three times per week. The FDA approved Teva's formulation in March 2014. Since then, the company has shifted more than 60% of its volume to the three-days-a-week version, according to Kaddis.
A market for generic Copaxone
The formularies for MS agents often include Copaxone as a preferred agent, so now it is a question of whether the generic version will get listed instead.
Annual sales and total prescriptions for leading MS drugs
Currently, in highly managed formularies there is usually a preferred interferon, Copaxone, one or more of newer oral agents, and natalizumab (Tysabri), a monoclonal antibody with a unique mechanism of action, according to Kaddis. For less-managed formularies, there may be two interferons, perhaps two orals, Copaxone, and natalizumab.
Rebates are offered by pharmaceutical manufacturers for the brand-name MS therapies, Kaddis explains. The rebates are typically market-share based so additional rebates are offered if greater market share is driven toward formulary preferred therapies.
Kaddis expects there to be a solid market for generic Copaxone. An increasing number of physicians are taking on risk by participating in ACOs and other value-based care. In some of those arrangements pharmacy costs are measured, and physicians are rewarded for reducing them. Even if 60% of Copaxone sales have moved to the new three-days-a-week formulation, 40% of the volume is still open to the generic. That can result in a considerable cost savings, notes Kaddis.
Moreover, new formulary designs may be developed because of generic Copaxone, says Kaddis: "There's the potential for health plans to implement step therapy or to provide incentives such as a fixed copay in place of a percentage coinsurance."
High hopes for monoclonal antibodies
Generic Copaxone is entering the market as treatment of MS is changing and is more likely to involve fairly aggressive treatment with the goal of preventing relapse and slowing long-term disease progression. Kaddis says part-and-parcel of a more aggressive approach to treatment is greater attention to the diagnosis of the disease and recognition of clinically isolated syndrome (CIS), the appearance of single or multiple neurologic symptoms such as an attack of optic neuritis or weakness on one side. If CIS is confirmed through MRI or other means, doctors nowadays may prescribe MS drugs to head off a full-blown exacerbation of the disease.
The treatment of MS is also characterized by a willingness—even eagerness—on the part of physicians and patients to try new agents, partly because there's no surefire treatment strategy for MS. Open-mindedness is also part of the MS treatment mindset because how patients respond to MS drugs varies so much.
Doctors and patients, to say nothing of biotech companies, have high hopes for monoclonal antibodies improving the treatment of MS in a meaningful way. Tysabri is gaining acceptance. Alemtuzumab (Lemtrada) was approved in November 2014, and, in April, Biogen and AbbVie announced the FDA's acceptance of their application for daclizumab (Zinbryta).
Cost of FDA-approved drugs for relapsing multiple sclerosis
Drug
Manufacturer
Annual cost
Parenteral
alemtuzumab (Lemtrada)
Genzyme
$59,250
glatiramer acetate (Copaxone)
Teva
20 mg once daily
$73,326
40 mg 3x/week
$65,104
interferon beta-1a
Avonex
Biogen
$65,442
Rebif
EMD Serono
$70,638
interferon beta-1a pegylated (Plegridy)
Biogen
$65,442
interferon beta-1b
Betaseron
Bayer
$69,397
Extavia
Novartis
$57,694
mitoxantrone (generic)
$3,167
natalizumab (Tysabri)
Biogen
$64,480
Oral
fingolimod (Gilenya)
Novartis
$70,752
teriflunomide (Aubagio)
Genzyme
$66,017
dimethyl fumarate (Tecfidera)
Biogen
$65,520
*Approximate WAC for one year of treatment at the usual dosage. WAC=wholesaler acquisition cost or manufacturer's published price to wholesalers.
Source: Adapted with permission from The Medical Letter on Drugs and Therapeutics, May 11, 2015; Vol. 57 (1468):68.
While they are more effective than other medications at slowing relapses, the monoclonal antibodies can have alarming side effects, albeit in a very small number of patients. Tysabri has been linked to progressive multifocal leukoencephalopathy, and Lemtrada to serious autoimmune conditions. The monoclonal anti­bodies are also extremely expensive. Lemtrada's price has been reported at $158,000 for two courses of therapy, although they are taken a year apart.
The National Multiple Sclerosis Society says that in many cases, health plans and PBMs focus too much on controlling costs instead of accommodating current treatment philosophies. The counterargument is that payers serve the important function of holding down costs that, ultimately, makes treatment more accessible.
There are 12 disease-modifying therapies. Often formulary designs with a limited number of drugs in preferred tiers do not allow switching among medications without incurring high copayment or coinsurance costs, says Tim Coetzee, MD, chief officer for advocacy, services and research for the MS Society.
"Relapsing patients or those with new lesions may need to switch medicines and the hurdles are significant," he continues. "People are not switching their medications out of convenience; they are trying to control their disease activity.
"High cost share can really wreak havoc on people with MS," Coetzee continues. "It's not like they are shopping for a blood pressure medicine. They are trying to get their immune system under control and minimize brain damage."
People covered by health plans sold through ACA exchanges may face the most restrictive tiering. Avalere Health analyzed 20 drug classes and found that MS agents were placed exclusively on the specialty tier more often than any other drug class but oncology. This year, 51% of the silver plans put all of the medications for MS on the specialty tier, an increase from last year when 42% did so, according to Avalere. However, patient assistance programs are very common in MS, so many MS patients pay only a fraction of the published copays or coinsurance amounts—or avoid those costs entirely.
Keeping tabs on patients
Criticizing insurers and PBMs for having a blinkered perspective—no matter what the problem—is a well-worn path. But the integrated approach that Geisinger is taking to MS treatment does seem to argue for rethinking MS treatment so it is not so narrowly focused. The Pennsylvania health care system has implemented the concept of integrated practice units for several diseases, including MS.
"We've been able to… get patients into a routine of comprehensive care," says Bret Yarczower, MD, head of Geisinger's P&T committee.
"It is very important that MS is identified and treated early in the onset of the disease because that is when the inflammatory component is most manageable," says Bret Yarczower, MD, MBA, head of Geisinger's P&T committee. To help make that happen, Geisinger has set up multidisciplinary teams. The teams coordinate patient care and keep tabs on MS patients with the goal of improving adherence and medical care of the disease.
"When we started this, we found that there were patients who hadn't seen their neurologist in two years," says Yarczower. "We've been able to change that and get patients into a routine of comprehensive care."
Coetzee of the MS Society points out, though, that many patients may not have easy access to a neurologist.
Clearly there may be many opportunities to improve the care of MS patients. Generic Copaxone will probably be only a very small piece of a very complicated puzzle.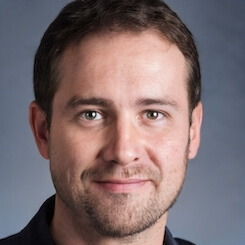 Paul Lendner ist ein praktizierender Experte im Bereich Gesundheit, Medizin und Fitness. Er schreibt bereits seit über 5 Jahren für das Managed Care Mag. Mit seinen Artikeln, die einen einzigartigen Expertenstatus nachweisen, liefert er unseren Lesern nicht nur Mehrwert, sondern auch Hilfestellung bei ihren Problemen.