It produces better outcomes, is easier to administer, and costs less than competing drugs. Nothing's perfect, but this could be the beginning of a better era for payers.
My first introduction to multiple sclerosis at Jefferson Medical School in 1974 was short and to the point—and fatalistic. I was taught that this is a complex, confusing neurodegenerative disease with a variable course for which there is no effective therapy to change its outcome.
It was treated with high dosages of steroids to interfere in the acute episodes, but deterioration continued in most patients until death, some faster than others. Not long afterward, I would find out that my brother's sister-in-law would be diagnosed and ultimately die of MS before the FDA had approved any treatment of MS. Interferon for MS didn't come along until the mid-'90s.
Despite the brevity of my introduction, there is no limit to the complexity of the illness. For example, MS is associated with a large number of immune system-associated genes and a complex set of lifestyle and environmental influences including exposure to sunlight, diet, education, and smoking. There is, as well, a confusing association with Epstein-Barr virus, and some evidence suggesting it may trigger the onset of MS.
Four presentations
Just by way of review, MS is a demyelinating disease of the gray and white matter of the central nervous system that leads to neurodegeneration and progressive disability that may include such symptoms as fatigue, speech difficulties, the need for walking aids, and, ultimately, dependence on a wheelchair. Currently, treatment focuses on tamping down the immune system, but this must be augmented by neuroprotection and repair strategies to limit the damage and keep any disabilities as limited as possible.
Traditionally, MS has been categorized into four different presentations: relapsing remitting, primary progressive, secondary progressive, and clinically isolated. Relapsing remitting is, by far, the most common and accounts for about 85% of all cases. The primary progressive is a distant second and accounts for 15% of cases. Secondary progressive is diagnosed after the course of relapsing remitting MS changes to one that progressively deteriorates. Clinically isolated syndrome is a single episode of MS-like symptoms and is associated with the development of the disease in the future but does not actually meet criteria for the diagnosis of MS.
We've gone from having very few treatments for MS to having 15 different branded, FDA-approved products. Each is priced at about $80,000 per year of therapy, so while they are not inexpensive, they are not among the new wave of stratospherically priced drugs.
The latest addition to the armamentarium is Ocrevus, a Genentech product. It is indicated for the treatment of patients with relapsing remitting MS but is also the first FDA-approved drug for primary progressive forms of MS.
Ocrevus—generic name, ocrelizumab—is a recombinant humanized monoclonal antibody directed against CD20-expressing B cells. The exact mechanism by which it exerts its effects on MS is unknown, but it presumably involves binding and destroying CD20-expressing B cells. Typically, those B cell counts remain below the lower limit of normal between doses in most patients. In one study, the median time for B cell counts to return to normal or baseline levels was 72 weeks. In fact, even after two and a half years, the CD20-expressing B cell count of 10% of patients was still below normal or baseline levels.
Beats Rebif
Three studies led to the approval of Ocrevus. Studies 1 and 2 enrolled people with relapsing remitting MS. Study 3 enrolled only those with the primary progressive form of the disease.
Studies 1 and 2 consisted of two randomized, double-blind, double-dummy, active comparator-controlled clinical trials of identical design lasting 96 weeks. These studies were designed as head-to-head comparisons against Rebif, a commonly used interferon drug manufactured by EMD Serono. Ocrevus was dosed at 600 mg every 24 weeks and placebo subcutaneous injections were given three times a week. The active comparator, Rebif, was given three times per week along with a placebo IV infusion every 24 weeks. Admission criteria included having at least one relapse within the last year or two within the last two years and a rating of between 1 and 5.5 on the Kurtzke Expanded Disability Status Scale (EDSS), the standard instrument for rating disability from MS. Patients with primary progressive forms of MS were excluded from these two trials. All patients underwent neurological evaluations every 12 weeks and at the time of any suspected relapse. MRIs of the brain were performed at baseline and at Weeks 24, 48, and 96.
The primary endpoint for both studies was the annualized relapse rate. Secondary outcomes included the proportion of patients with confirmed disability progression, the average number of MRI T1 gadolinium-enhancing lesions at Weeks 24, 48, and 96, and new or enlarging MRI T2 hyperintense lesions. Progression of disability was defined as a 1-point increase in the baseline EDSS score that is attributable to MS when the starting EDSS was 5.5 or less, or a 0.5-point increase if the baseline EDSS was 5.5 or above.
Combined, the two studies included 827 patients who were randomized to receive Ocrevus and 828 who received Rebif. The baseline characteristics were similar in both arms in both studies: 66% of the study volunteers were women, the average age was 37, and their MS had been diagnosed about four years ago. Patients in both studies had had a similar number of relapses—1.3—and their average EDSS score was 2.8.
The results were significantly better for the patients treated with Ocrevus than those treated with Rebif. The primary endpoint, the annualized relapse rate, was roughly half in patients taking Ocrevus than those taking Rebif (0.16 versus 0.29). Results for Ocrevus were also better than Rebif on various secondary endpoints.
Study 3 of primary progressive MS was designed as a placebo-controlled study because there is no FDA-approved treatment against which to compare Ocrevus. Patients were randomized to receive either Ocrevus 600 mg or a placebo every 24 weeks for at least 120 weeks. Selection criteria required a baseline EDSS score of between of 3 and 6.5. The primary outcome was time to onset of disability progression attributable to MS with confirmation 12 weeks after onset. A total of 488 patients received Ocrevus and 244 received placebo. Outcomes were statistically significant with 32.9% of the patients treated with Ocrevus experiencing onset of disability progression compared with 39.3% of those assigned the placebo. The results also showed favorable MRI results for patients treated with Ocrevus.
Adverse events are what one would anticipate from any anti-CD20 drug: skin infections, upper and lower respiratory tract infections, infusion reactions, herpes infections—to name a few. Because of the extensive experience with other anti-CD20 drugs, Ocrevus comes with warnings about adverse events—namely, malignancies and virus reactivation—that didn't occur in the studies of Ocrevus but have occurred with other anti-CD20 drugs.
Huge market
I see two takeaways here. First, Ocrevus is superior to Rebif as a treatment of relapsing remitting MS. Second, and more importantly, it is the only FDA-approved treatment for primary progressive MS.
The market for MS drugs is huge. Some estimates put it at $19 billion in sales per year. Although Teva's Copaxone is the leading drug by number of patients, its sales are dwarfed by the sales for Biogen's trio of MS drugs—Avonex, Tysabri, and Tecfidera.
Roche has set a price of $65,000 for a year of Ocrevus compared with a list price of $86,000 for Rebif. Given the ease of administration and the superior results in the clinical trial for relapsing remitting MS, this seems like a bargain.
But as is so often the case, the details matter and the devil resides therein.
Rebif is typically paid for through the pharmacy benefit and is subject to rebates and other discounts. Ocrevus is paid through the medical benefit with a whole different set of rules. As a result, there's some uncertainty about how the two drugs compare on price.
Still, with a list price that is 25% less than a competing drug, better outcomes, and less frequent dosing, maybe Ocrevus will start a new trend: better outcomes, easier administration—and a lower price. That trifecta is great news for people managing the cost and quality of MS care—and American health care in general.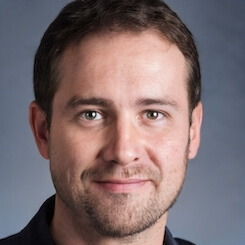 Paul Lendner ist ein praktizierender Experte im Bereich Gesundheit, Medizin und Fitness. Er schreibt bereits seit über 5 Jahren für das Managed Care Mag. Mit seinen Artikeln, die einen einzigartigen Expertenstatus nachweisen, liefert er unseren Lesern nicht nur Mehrwert, sondern auch Hilfestellung bei ihren Problemen.