How much is a cancer medication really worth? The answer can depend upon whom you ask. But now, there is a new pair of tools to help sort out this vexing and contentious issue.
One is a website that serves as an online calculator that can compare the cost of 54 cancer drugs with hypothetical prices based on certain considerations that are supposed to reflect value. Called drugabacus.org, the site is run by Peter Bach, MD, an oncologist who heads the Center for Health Policy and Outcomes at Memorial Sloan Kettering Cancer Center in New York.
"We're seeing signs that many participants in health care decisions… want value as part of the discussion," says Peter Bach, MD, of Memorial Sloan Kettering.
The other is a formula developed by the American Society of Clinical Oncology (ASCO) that is based on the cost for individual patients as well as the benefits and side effects found in clinical trials. For now, this amounts to a preliminary step toward creating software-based tools that physicians and patients can use to decide which cancer treatments to pursue.
"The reality is that many patients don't get this information from their doctors and many doctors don't have the information they need to talk with their patients about costs," Richard Schilsky, MD, chief medical officer at the American Society of Clinical Oncology told the media last month.
Separately, Bach says, "The real question is 'How do we arrive at a fair, appropriate price?' We're seeing signs that many participants in health care decisions—from insurers and patients to pharmaceutical manufacturers—want value as part of the discussion."
Defining value
Bach's drug abacus has a sliding scale to assign value to different criteria, such as side effects and efficacy, defined as the amount of extra life a drug may provide. Efficacy is multiplied by a dollar per life-year amount that can be set from $12,000 to $300,000. Discounts can be taken for toxicity and premiums added if the drug is novel or approved to treat a rare disease.
The tools arrive as drug prices have become a flashpoint in the running national debate about reining in health care costs. Last year, the attention was on was Sovaldi and the new generation of hepatitis C drugs, which are priced high but are remarkably effective at clearing the infection.
This year, the focus has shifted to oncology drugs. Some cancer drugs have also been priced to be fantastically expensive, and there are questions about how much benefit they really have because of modest gains in survival, side effects, and other factors.
A recent report by Express Scripts found that among Americans with annual costs of $100,000 or more, 32% used a cancer medication. Avalere Health estimates that 10 breakthrough drugs—including five cancer treatments—will cost the U.S. government nearly $50 billion over the next decade.
Meanwhile, the price of new cancer drugs averages about $10,000 a month, which is double what it was a decade ago, according to Schilsky. At the same time, patients are asked to absorb a larger share of the cost through higher copayments and deductibles. "Even a well-insured patient may have to pay $2,000 a month for some of these newer treatments," he says. "That's going to exact a toll over time."
The ASCO formula would give a drug a higher score if it can extend survival but would receive a lower score if trial data indicate that the efficacy is limited to disease progression. Points are added or subtracted based on whether side effects are better or worse than existing treatments. The idea is to calculate a net health benefit.
Bach describes this version of his abacus as a conversation starter and "a perfectly viable first draft" of a tool to calculate the value of cancer drugs. Other factors like life expectancy might be added to future versions, he says.
"We needed to come up with a way of determining whether a price is based on someone's assumptions of what is important," explains Roger Longman of Real Endpoints, a research firm that helped Bach develop the site. "The point of it is to be able to create a common set of metrics around which you can talk about value."
Ed Silverman founded the Pharmalot blog and has covered the pharmaceutical industry for 20 years.
Explore the complexities of the biosimilars' landscape, such as naming, interchangeability and substitution, differences in the manufacturing processes, as well as the approval pathways & FDA guidelines for biologics, including draft guidance on biosimilars.
USA-BIO-106112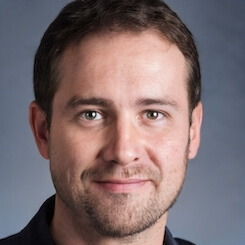 Paul Lendner ist ein praktizierender Experte im Bereich Gesundheit, Medizin und Fitness. Er schreibt bereits seit über 5 Jahren für das Managed Care Mag. Mit seinen Artikeln, die einen einzigartigen Expertenstatus nachweisen, liefert er unseren Lesern nicht nur Mehrwert, sondern auch Hilfestellung bei ihren Problemen.