managedcaremag.com — E​arly real-world data about the first drugs specifically designed to prevent migraines shows they have had an impact on reducing the use of opioids and triptans to combat acute migraine attacks. That's good news in a situation where the treatment of migraines is characterized by a patchwork of medicines. The opioids and triptans used to combat acute migraine attacks can be dangerous and inconsistently effective.
---
managedcaremag.com — A paradigm shift is underway in the treatment of psoriasis. Two newer classes of biologics, the interleukin 23 (IL-23) and interleukin 17 (IL-17) inhibitors are challenging the longstanding supremacy of tumor necrosis factor (TNF) inhibitors like Humira (adalimumab), Enbrel (etanercept), and Remicade (infliximab).
---
managedcaremag.com — The newest class of diabetes medicines, the sodium–glucose cotransporter 2 (SGLT2) inhibitors, are transforming medication therapy for diabetes patients with cardiovascular disease. Invokana (canagliflozin), Jardiance (empagliflozin), and Farxiga (dapagliflozin), the class leaders, first appeared on the market in 2013 and 2014 with indications for reducing HbA1c levels in people with type 2 diabetes. Since then, they have been on a steady course to expand into other populations and diseases.
---
managedcaremag.com — It has been a disaster for humanity around the world, but there's no denying that the human immuno­deficiency virus is an absolutely brilliant micro­organism when it comes to its own survival. As a virus, it normally would be fended off by the immune system. Somehow, though, HIV prevails over the immune system from the outset by infecting the very cells that are meant to trigger the immune system's defense. The affected cells are CD4 T cells, a category of white blood cells.
---
managedcaremag.com — In Europe, biosimilars are doing exactly what they are supposed to do: save money. In November the United Kingdom's National Health Service announced a deal with AbbVie and four biosimilar manufacturers that will cut $378 million (£300 million) from its $504 million (£400 million) annual expenditure for Humira (adalimumab). That's a savings of about 75%. The NHS said the savings was double its original estimates.
---
managedcaremag.com — Rebates remain front and center in the ongoing ruckus over high drug prices. Critics claim they are a primary driver of high drug prices because drug companies raise prices in response to payers' demands for rebates in exchange for preferred placement on their formularies. They also vilify rebates as secretive backroom deals that line the pockets of PBMs, health plans, pharmacies, and drug distributors at the expense of consumers. PBMs and payers object.
---
managedcaremag.com — Another new monoclonal antibody is on the horizon for the treatment of severe asthma. Sanofi and Regeneron's Dupixent (dupilumab)—which is already approved for atopic dermatitis—has an FDA action date of October 20 for its asthma indication. About 8% of the general population and 12% of children have asthma. For most people with asthma, the condition can be well controlled with corticosteroids and beta-agonists. But between 5% and 10% have severe cases that resist all control.
managedcaremag.com — The first cardiac imaging tool, the electrocardiogram, was invented in 1902. It took another 50 years before the next modality, the echocardiogram, came along in 1953. Today, though, cardiac imaging, like all forms of technology, is advancing at breakneck speed. The current advances are not so much brand-new modalities as previous ones that now produce almost unimaginably detailed, vivid images. They put on a show that rivals a major Fourth of July fireworks display.
---
managedcaremag.com — In May the FDA approved a novel medication, Aimovig (erenumab-aooe), codeveloped by Amgen and Novartis, for the prevention of migraines. It's novel in the classic sense that its mechanism of action is different than other migraine medications. But perhaps more interestingly, it is the first drug recently developed specifically for migraine prevention. The only other one, Sansert, was used during the '60s but is off the market.
---
managedcaremag.com — The privilege of a medical license has long meant that physicians could prescribe drugs in ways that they think are best for their patients, not necessarily just for their FDA-approved indications. Where a license is a privilege, free speech is a right. Drug companies have long claimed the FDA has been trampling on their free speech rights by keeping clamps on what they can tell doctors about using their drugs for indications beyond those the agency has approved.
managedcaremag.com — Second of two partsThe FDA is laying groundwork that will play a major role in determining the future of real-world evidence. In just a few years the use of RWE has expanded dramatically, but it has yet to establish a clear role for itself. As evidence, it continues to take a back seat to randomized controlled trials, especially in the development of clinical guidelines. But the back seat doesn't mean there isn't a seat at the table for RWE.
---
managedcaremag.com — It doesn't get much more saturated than this: 99.9% of Medicare Part D beneficiaries are enrolled in prescription drug plans with preferred pharmacy networks, according to pharmacy markets expert Adam J. Fein of Pembroke Consulting.
---
managedcaremag.com — First of two partsThe idea of using real-world evidence to improve health care is really something of a no-brainer. It's just plain common sense. Clinical guidelines to aid practitioners' everyday decisions aren't available for 85% of services, and there is a constant onslaught of new procedures and treatment options that need to be evaluated as they are used in clinical practice and not in the controlled and fundamentally artificial context of a clinical trial.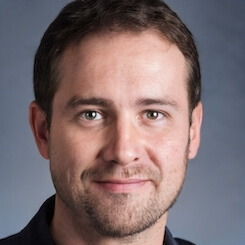 Paul Lendner ist ein praktizierender Experte im Bereich Gesundheit, Medizin und Fitness. Er schreibt bereits seit über 5 Jahren für das Managed Care Mag. Mit seinen Artikeln, die einen einzigartigen Expertenstatus nachweisen, liefert er unseren Lesern nicht nur Mehrwert, sondern auch Hilfestellung bei ihren Problemen.