But discontinuation rate is high, and Wall Street is unimpressed by sales of the new class of migraine medications.
E​arly real-world data about the first drugs specifically designed to prevent migraines shows they have had an impact on reducing the use of opioids and triptans to combat acute migraine attacks.
That's good news in a situation where the treatment of migraines is characterized by a patchwork of medicines. The opioids and triptans used to combat acute migraine attacks can be dangerous and inconsistently effective. The prevention armamentarium, which includes Botox, calcium channel blockers, and antiseizure agents, has been cobbled together with agents for other conditions.
The new calcitonin gene–related peptide (CGRP) inhibitor class of migraine prevention medication became available in May 2018 with FDA approval of Aimovig (erenumab-aooe). Emgality (galcanezumab-gnlm) and Ajovy (fremanezumab-vfrm) were approved later that year. All are injectable monoclonal antibodies.
The CGRP inhibitors are a fundamental change in migraine therapy because, say experts, they treat what many believe to be the root cause of migraines. By blocking the effects of CGRP in the trigeminal nerve system, the largest of 12 cranial nerves, they are believed to interfere with the nervous system signals that cause the pain that characterizes migraines.
Still, Wall Street hasn't been impressed. Evaluate Pharma reported last month that sales of the three approved CGRP inhibitors are well below analyst projections. Sales in the third quarter of this year totaled $139 million, far short of the $180 million that was projected. Evaluate Pharma said price concessions played a role in the shortfall. Aimovig, the first migraine preventer, is the most prescribed CGRP inhibitor, but Emgality sales are increasing rapidly.
The real-world data about the clinical benefit of the preventive agents comes from Prime Therapeutics, the Minnesota-based PBM owned by Blues plans. Its study of the CGRP inhibitors, presented at the October AMCP Nexus conference, measured the change in the use of opioids and triptans for acute migraines among its plans' 15 million commercial members between May 2018 and July 2019.
Prime identified members with a CGRP inhibitor claim who were continuously enrolled for six months before the first claim and six months after. The result was a pool of 2,758 members who used CGRP inhibitors over a 12-month period. The company's analysis looked at CGRP inhibitor users who also used a triptan or an opioid for acute migraine treatment in the pre-index or post-index periods.
Opioid use
Opioid use is high among migraine patients. In this study, 37% of study participants had an opioid claim before starting CGRP inhibitor therapy. That number decreased by a statistically significant 5% for those on CGRP inhibitors. Patrick Gleason, an assistant vice president at Prime, says that change is important because it represents individuals who totally stopped using opioids. Moreover, the volume of prescribed opioids decreased by 10.6%.
A similar phenomenon occurred with trip­tans. Among the CGRP inhibitor users, 1,760 (63.8%) members had a pharmacy claim for a triptan in the pre-index period, compared with 1,585 (57.5%) in the post-index period.
Wall Street may be unimpressed, but Patrick Gleason, of Prime Therapeutics, says CGRP inhibitor prescriptions are taking off among its plans' members.
But there is a counterpoint to the good news: Prime's data show that 60.1% of its members who started CGRP therapy stopped taking it within the six-month follow-up period.
Prime said the high discontinuation rate is not surprising for three reasons. First, the severe, difficult-to-treat migraine patients are most likely those initially receiving therapy. Second, poor migraine prophylaxis drug adherence has been seen with other agents. Third, provider CGRP inhibitor samples may have been used by members without insurers' knowledge.
Still, Prime's data show that use of the CGRP inhibitors is taking off. From May 2018 to January 2019, 3,555 members—an average of 395 per month—began to use CGRP inhibitors. From February to July 2019, an additional 6,679 members started on the new meds, an average of 1,113 per month. "We're seeing utilization increase dramatically, particularly in the most recent months," says Gleason.
Gleason says the list price of the CGRP inhibitors is about $600 per month, and they cost Prime $4.8 million for the month of July 2019. Based on the rapid growth in the number of prescriptions and the expected approval of a fourth CGRP inhibitor sometime next year, Prime is forecasting that by December of next year its monthly CGRP inhibitor spend will triple to $15 million.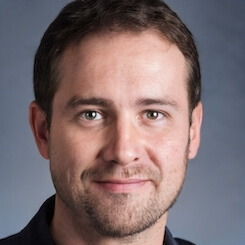 Paul Lendner ist ein praktizierender Experte im Bereich Gesundheit, Medizin und Fitness. Er schreibt bereits seit über 5 Jahren für das Managed Care Mag. Mit seinen Artikeln, die einen einzigartigen Expertenstatus nachweisen, liefert er unseren Lesern nicht nur Mehrwert, sondern auch Hilfestellung bei ihren Problemen.