Jardiance, Invokana, and other SGLT2 inhibitors may be used to treat and prevent heart failure and kidney disease in people without diabetes.
The newest class of diabetes medicines, the sodium–glucose cotransporter 2 (SGLT2) inhibitors, are transforming medication therapy for diabetes patients with cardiovascular disease. Invokana (canagliflozin), Jardiance (empagliflozin), and Farxiga (dapagliflozin), the class leaders, first appeared on the market in 2013 and 2014 with indications for reducing HbA1c levels in people with type 2 diabetes. Since then, they have been on a steady course to expand into other populations and diseases.
In 2016 and 2018, the FDA respectively expanded the indications for Jardiance and Invokana for people with diabetes. Jardiance was approved for reducing cardiovascular death while Invokana received broader approval for reducing cardiovascular death, nonfatal heart attacks, and nonfatal stroke.
Now the manufacturers of the three SGLT2 inhibitors are pursuing indications that expand the use of these medications to people without diabetes. If the clinical trials and FDA approvals go the way the manufacturers hope, the SGLT2 inhibitors could be prescribed to treat heart failure and kidney disease.
Surprise findings
The power of the SGLT2 inhibitors beyond diabetes first came to light because of the FDA's mandated cardiovascular outcome trials (CVOTs). In 2008, following the controversy about whether or not thiazolidinedione (TZD) diabetes drugs increased or decreased cardiovascular deaths, the FDA required all new diabetes medications to complete a cardiovascular safety study. The FDA specified major adverse cardiology events (MACE)—a composite of cardiovascular death, nonfatal heart attack, and nonfatal stroke—as the primary outcome.
The first completed CVOT was the EMPA-­REG OUTCOME study of Jardiance. It showed a 14% reduction in MACE in 7,020 type 2 patients with established cardiovascular disease or a prior myocardial infarction (MI) or stroke. The study also produced relative risk reductions of 38% for cardiovascular death, 32% for all-cause mortality, and 35% in hospitalizations for heart failure.
These were surprising and unprecedented findings given the previous concerns about TZDs. The favorable results for Jardiance stoked anticipation for Invokana and its CANVAS-PROGRAM study, which included 10,142 subjects, including 34% without prior cardiovascular disease. In this diverse population, Invokana achieved a 14% reduction in the combined MACE endpoint plus a 33% reduction in hospitalization for heart failure.
Secondary outcomes in the CANVAS study targeted kidney outcomes showing a sustained 40% reduction in worsening of the estimated glomerular filtration rate, the need for a kidney replacement, or death from renal causes. However, Invokana in the CANVAS study was found to have doubled the risk of below-the-knee amputations, which has led to an FDA black box warning.
Farxiga was also studied in a trial with MACE as its primary outcome. The results showed a relatively slight (7%) lowering of risk, although it was not statistically significant. The results for heart failure and nephropathy were more encouraging. Farxiga also has some drawbacks related to adverse events. Diabetic ketoacidosis and genital infections were more common among patients taking Farxiga than those randomized to a placebo. They seem to be classwide adverse reactions.
The results showing that the SGLT2 inhibitors lower the risk of heart failure and, to a lesser extent, the MACE endpoints, have been an eye opener for some cardiologists and for drugmakers. In December 2018 the American College of Cardiology issued an "expert consensus decision pathway" as a guide for cardiologists in using SGLT2 inhibitors. The ACC said there is a need for a "paradigm shift" away from just glycemic control to "more comprehensively reducing CV [cardiovascular] risk and preventing CV death [in diabetes]." There's also a nod to "CV clinicians" prescribing the SGLT2 inhibitors.
In all of the studies so far, the cardioprotective effects of the SGLT2 inhibitors have been in the context of standard therapy for diabetes. Some experts worry that greater use of the SGLT2 inhibitors among diabetes patients with cardiovascular disease will complicate treatment with unforeseen effects—and ratchet up costs. An SGLT2 inhibitor may, for example, be added to a regimen that includes metformin or insulin plus an ACE or ARB. According to CMS Medicaid National Average Drug Acquisition Cost data, the cost of one generic metformin ER 500 mg tablet is minor—just four cents. The cost of a 20 mg tablet of a generic ACE inhibitor, benazepril, is just six cents. In contrast, the NADAC price of a Jardiance 10 mg tablet is $15.77; an Invokana 100 mg tablet, $15.84; and a Farxiga 5 mg tablet, $15.75.
Therapy management has also been complicated by the approval of a fourth monotherapy SGLT2 inhibitor, Steglatro (ertugliflozin), and by the rapid development of combination agents. The combination products variously add in metformin or one of the DPP-4 inhibitors.
Renal outcomes were secondary outcomes in the cardiovascular disease trials of the SGLT2 inhibitors, but the favorable results were just as surprising. Earlier this year, Janssen applied to the FDA for a new indication for Invokana to reduce the risk of end-stage kidney disease, the doubling of serum creatinine, and renal or cardiovascular death in adults with type 2 diabetes and chronic kidney disease. The application is based on results from the CREDENCE study that were published in the April 14, 2019, issue of the New England Journal of Medicine. The study included about 4,400 patients with type 2 diabetes and albuminuric chronic kidney disease. They were randomized to receive Invokana or placebo to investigate renal outcomes. At a median follow-up of 2.6 years, the relative risk of a composite of end-stage kidney disease, a doubling of the serum creatinine level, or death from renal or cardiovascular disease was 30% lower in patients in the Invokana arm. The Invokana patients were also less likely to have suffered an array of outcomes, including death from cardiovascular causes, nonfatal MI and stroke, and a significantly lower risk of hospitalization for heart failure.
The CREDENCE study included an understudied group— patients with more advanced kidney disease, says Om P. Ganda, MD, of the Joslin Diabetes Center in Boston.
"The CREDENCE study is very exciting news," says Om P. Ganda, MD, at Harvard's Joslin Diabetes Center. "This was a large study where everyone had kidney disease including more advanced disease with eGFR [estimated glomerular filtration rate] between 30 and 60, which has not been studied in other trials." Currently, the FDA has various restrictions or recommendations about the use of SGLT2 drugs in patients within that range of compromised kidney function.
Disconnecting from diabetes
Boehringer Ingelheim and AstraZeneca have launched new clinical trials aimed at expanding the use of their SGLT2 inhibitors beyond people who have diabetes.
Boehringer Ingelheim has several trials in the works to expand Jardiance's indications into heart failure. Its EMPEROR HF clinical trial program encompasses two heart failure studies. The EMPEROR-Preserved study is for patients with preserved ejection fraction, while EMPEROR-Reduced targets those with reduced ejection fraction. Both will include people with and without diabetes.
Boehringer and Lilly also have the EMPERIAL clinical program, two studies aimed at assessing the benefits of Jardiance on improving exercise capacity and heart failure symptoms in people with chronic heart failure regardless of whether they have diabetes.
The EMPEROR studies focus on long-term morbidity and mortality outcomes in people with heart failure, while the EMPERIAL studies investigate whether Jardiance can help improve the every­day lives of people with CHF.
AstraZeneca is conducting three trials. The DELIVER and the DAPA-HF studies are designed to test the role of Farxiga in the management of preserved ejection fraction and reduced ejection fraction in patients with and without diabetes. The DAPA-CKD studies will test how effective Farxiga is in the management of chronic kidney disease in people with and without type 2 diabetes.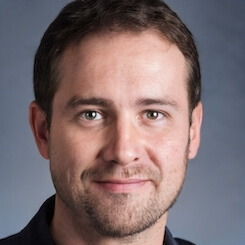 Paul Lendner ist ein praktizierender Experte im Bereich Gesundheit, Medizin und Fitness. Er schreibt bereits seit über 5 Jahren für das Managed Care Mag. Mit seinen Artikeln, die einen einzigartigen Expertenstatus nachweisen, liefert er unseren Lesern nicht nur Mehrwert, sondern auch Hilfestellung bei ihren Problemen.