They've marshalled forces and pushed back on legislative efforts to curb exemptions, although three states have managed to do so.
C​harmaine Rusin describes herself as "Homeschool Mom, Ministry Leader, Freedom Fighter" in her email signature. She's also an advocate for parents who refuse to get their children vaccinated, a role that thrust her into the spotlight this year in her home state of Pennsylvania when the state legislature there took up legislation in the wake of the worst measles outbreak in 25 years. In other states, legislation of various kinds and at different stages of becoming law would make it harder to opt out of vaccines for school-aged children. Pennsylvania and a handful of other states, however, have legislation that would pull the state in the opposite direction. In Pennsylvania, a bill was introduced this year that would prohibit doctors from refusing to treat unvaccinated patients and bar health plans from paying doctors incentives to vaccinate children.
Rusin and 60 or more parents, children, and other supporters participated in an almost hour-long press conference in April with the bill's sponsor. It was another public display of anti-vax sentiment, although it hasn't yet translated into traction for the legislation, which is stuck in committee. A spokesman for the governor, Tom Wolf, a Democrat, says Wolf "strongly opposes" the bill. The state's two largest health insurers, Highmark in Pittsburgh and Independence Blue Cross in Philadelphia, have weighed in against it.
Still, the bill and the press conference show that anti-vaccination advocates are prepared to fight for their cause. They've made legislative and lobbying forays elsewhere.
Which side is winning?
If vaccine legislation were football, statistics would show the anti-vaxxers have run more plays, but the pro-vaccine team has more points. State-granted exemptions for vaccinations take three forms: medical, which typically involves a physician determining that the child has an allergy or other medical condition that would make getting the shot a health risk; religious; or conscientious, which can also include religious reasons, so the last two overlap somewhat. A study published online ahead of print in the American Journal of Public Health found that most (92 out of 175, or 53%) of the vaccine bills introduced in state legislatures from 2011 to 2017 sought to expand exemptions. Yet when the researchers tallied up the vaccine legislation that actually became law, 12 of the 13 bills limited exemptions.
The study, led by Neal Goldstein, an infectious disease epidemiologist at Drexel University in Philadelphia, also found that bills to expand exemptions were more likely to be sponsored by Republican legislators. They also found that anti-vax legislation was introduced more often in Northeast and Southern states.
Exemption bill trend
The number of bills that would modify state-level childhood vaccination exemptions has soared.
This legislative jockeying is occurring amid measles outbreaks traced to unvaccinated children. The CDC logged 1,182 measles cases through the first seven months this year. Nationwide, vaccination rates are quite high; the CDC reports a median rate of 94.3% for the measles, mumps and rubella (MMR) vaccine. At the state level, rates range from 88.7% in Colorado to 99.4% in Mississippi, which is one of three states—California and West Virginia are the others—that haven't allowed any nonmedical vaccine exemptions before this year. California, however, has pockets where vaccination rates are low, so its legislators are trying to tighten up its medical exemption law. Eighteen states allow exemptions for both personal and religious reasons. The rest allow only one of those reasons. Sixteen states allow parents to bypass vaccine requirements for enrolling their kids in school by claiming a conscientious exemption.
The American Academy of Pediatrics, American Medical Association, and American College of Physicians oppose any exemptions from vaccination for school entry except for true medical reasons, such as an allergic reaction to a previous shot or a compromised immune system. The National Vaccine Injury Compensation Program, a no-fault agency that handles claims of people harmed by vaccines, has paid out 4,408 claims for 3.4 billion doses from 2006 to 2017. Anti-vaxxers focus on the number of claims paid out to make their case; vaccine advocates point to the ratio of claims to doses of about one in 770,000.
Action at the state level
New York, which was ground zero for the largest measles outbreak, is one of three states that adopted laws this year to eliminate non­medical exemptions. Washington and Maine also did so.
The vaccine exemption map
A state-by-state breakdown of proposed anti-vaccination exemption bills shows that Mississipi, New Jersey, New York, and West Virginia are hotspots.
Source: Goldstein ND, Amercian Journal of Public Health, Nov. 29, 2018
Three states, including Washington, have considered bills to allow or require doctors to inform parents of a titer test in lieu of a second dose of the MMR vaccine, a measure anti-­vaxxers favor but a test the American Academy of Family Physicians questions the reliability of. On the federal level, six physicians in Congress—three Democrats and three Republicans—have introduced the VACCINES Act to improve vaccination rates. The bill is a mild measure that seeks only to promote public awareness of the safety and benefits of vaccines.
The Pacific Northwest is home to a very aggressive anti-vaccine lobby, pediatrician Peter Hotez, dean of Baylor College of Medicine's National School of Tropical Medicine, told NPR this year. While Washington passed legislation on exemptions, a similar bill was defeated in Oregon.
Vaccination coverage among children, ages 19–35 months
(% of children)
Measles–mumps–rubella
Varicella
1998
92.0
43.2
1999
91.5
57.5
2000
90.5
67.8
2001
91.4
76.3
2002
91.6
80.6
2003
93.0
84.8
2004
93.0
87.5
2005
91.5
87.9
2006
92.3
89.2
2007
92.3
90.0
2008
92.1
90.7
2009
90.0
89.6
2010
91.5
90.4
2011
91.6
90.8
2012
90.8
90.2
2013
91.9
91.2
2014
91.5
91.0
2015
91.9
91.8
2016
91.1
90.6
There have been plenty of warnings sounded about the consequences of the anti-vaccine movement. A study in the March 2019 issue of the Journal of Family Medicine and Primary Care decried the work of the anti-vax lobby in spreading misinformation. In an editorial published earlier this year in the New England Journal of Medicine, Catharine Paules, MD, of Penn State University, and two coauthors from the National Institute of Allergy and Infectious Diseases said the anti-vax movement "poses a threat to public health." The authors referred to a World Health Organization ranking that lists "vaccine hesitancy" as one of the top 10 threats to global health along with air pollution, climate change, and Ebola.
Anti-vax clout
The anti-vax movement has grass roots elements but also funding and star power. There is a national organization called, blandly, the National Vaccine Information Center, which got its start during the pertussis vaccine debate in the early '80s. The Washington Post profiled hedge fund manager Bernard Selz and his wife, Lisa, for giving $3 million to anti-vax groups. In California, celebrities like Robert F. Kennedy Jr. and actress Jessica Biel have joined anti-vax public protests and lobbying efforts. They may have had an impact: Proposed legislation would have expanded state review of nonmedical exemptions allowed under a 2015 law, a process vaccine advocates say is rife with abuse. However, Gavin Newsom, the Democratic governor, pushed back to limit the state's review to schools where more than 5% of children aren't vaccinated, a victory of sorts for the anti-vaxxers.
Efforts to tighten exemptions also ran aground in Colorado. A parent there only has to send the school a handwritten note stating an objection to vaccination. Legislation would have required parents to fill out a standardized form and make an in-person trip to the state Department of Public Health and Environment for an exemption, but it floundered in the face of opponents and as Democratic Gov. Jared Polis's support wavered.
Goldstein, author of the American Journal of Public Health study, has published a number of articles about vaccination-related laws. "There's a very long history with vaccination law, and it ebbs and flows, a lot of it with disease outbreaks," he says. Social media has enabled clusters of anti-vaxxers that were once isolated to band together, he says.
In fact, social media plays such a prominent role in the anti-vax movement that the president of the American Academy of Pediatrics has sent the CEOs of Google, Facebook, and Pinterest letters imploring them to stop vaccine misinformation online. Facebook has said it was cracking down on anti-vaccine content, no longer allowing it to be promoted through ads or recommendations and downplaying its prominence in searches, but not taking down the posts entirely.
Goldstein says talking about the cost of disease outbreak is one way to combat anti-vaxxers. "You can talk about other things besides [just the] science," he says. Goldstein pointed to a study published in JAMA Pediatrics last year that calculated that a 2013 outbreak of 58 cases of measles in New York City resulted in 3,551 exposures and $394,448 in public health department costs alone, not including costs to the health care system.
Another strategy is to engage those "vaccine-hesitant" individuals. "It doesn't do anybody any good to further alienate these groups," Goldstein says. The outreach should occur at a local level, and involve candor about the effectiveness of vaccinations (they are "never 100% effective," he says) and their rare side effects. "Serious adverse events are exceedingly rare; perhaps something on the order of one in one million. Contrast this with the risk of serious complications due to getting the disease, and we're talking about one in 100 or one in 1,000, but for those unfortunate enough to experience an issue, the numbers are irrelevant."
That kind of approach may help the pro-vaccine team score a few more points.
After 28 years of publishing, our last issue of Manage Care was December 2019.
While sad, we have much gratitude for the many writers, editors, researchers, reviewers, salespeople, and advertisers who kept us going and made Managed Care a standout publication. And not to be forgotten, we thank you for reading our publication and visiting our website.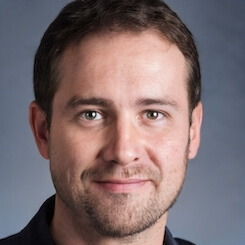 Paul Lendner ist ein praktizierender Experte im Bereich Gesundheit, Medizin und Fitness. Er schreibt bereits seit über 5 Jahren für das Managed Care Mag. Mit seinen Artikeln, die einen einzigartigen Expertenstatus nachweisen, liefert er unseren Lesern nicht nur Mehrwert, sondern auch Hilfestellung bei ihren Problemen.