A pair of new physician-owned HMOs in the Sunshine State represent a growing trend. Can these doctors meet the challenges of the market without becoming just like what they oppose?
Two groups of physicians in Florida have put a new twist on the old saying, "Beat them at their own game." Frustrated with HMOs that are run by insurance executives, they've emulated medical societies in Connecticut and several other states by starting their own HMOs. These physician-owned plans, they insist, will be different. And they're currently in the process of signing up doctors and raising the necessary financing.
Of course, the idea of physician-owned HMOs isn't brand new. There were several efforts to establish such plans in the 1980s, and some of them fell victim to inadequate capitalization, confusion about tax status — and diminishing physician interest. The Florida doctors are betting that their plans will avoid the business pitfalls that proved fatal before, and they're confident that the changes in the market in recent years make physician indifference unlikely.
"Managed care, as it has been implemented in south Florida, has been the antithesis of quality care," says James Jude, M.D., the Miami heart and lung surgeon who invented cardiopulmonary resuscitation. Jude is the chairman and founder of a new physician-owned HMO called Primus Health Care, which evolved from a group of doctors at Miami's Mercy Hospital. Initially, Primus will serve the south Florida counties of Dade, Broward and Palm Beach. But its eyes are already on a far larger territory.
John Audette, Primus's president and CEO, has a background in the performing arts and public broadcasting as well as health care administration. He's worried about what he sees in health care today. "There are several disturbing trends in health care that we need to address," he says. "The growth of big insurers with their multibillion-dollar HMO empires is having a deleterious impact on the delivery of and access to quality health care service in this country."
Don't expect millions
Audette says health care should be more of a human service than a profit-driven business. Accordingly, investors in Primus should not expect the same profit potential they could achieve in other health care investment vehicles. Maximum return is projected at the prime rate plus three percentage points, with the exception of profits generated through franchising activities in other markets, which are not subject to the cap because they do not originate from the south Florida health care premium dollar.
According to Audette, the Primus South Florida managed care company will be a prototype that will be replicated across the country through equity sharing arrangements with like-minded physicians in other markets organized through franchising or licensing. Ultimately, Primus wants to create a national physician organization.
"We want to give autonomy back to the doctor and increase patients' access to proper medical care," says Audette. "Doctors are outraged at the present HMO system and want to see immediate change. They are willing to sacrifice and take risks, because they want an alternative to 'Brand X' health care. They realize that if they don't organize their own full-risk health plans, they will become the equivalent of rank-and-file employees of large, Wall Street-driven, profit-hungry HMOs."
The Florida Department of Insurance now requires start-up HMOs to have at least $7 million in working capital. Primus has estimated that it will require between $7 million and $10 million to begin operations. It also must have a strong integrated delivery system and administrative infrastructure. So far, 34 founding doctors have put up $30,000 each, while more than 900 physicians have paid $750 each in membership dues to join the Primus Medical Care Network.
A limited partnership offering will be conducted to raise up to $65 million to be used in developing the South Florida prototype and eventually expanding Primus into other states. Although Florida is one of the most competitive environments in the nation for HMOs, Audette says the timing isn't bad for the Primus concept.
Primus will employ utilization review, but it will be conducted solely by physicians. That means, Audette explains, that doctors will have to watch costs as they would in a profit-driven HMO, but that their arguments for exceptions will be dealt with more sympathetically if they can demonstrate patient need.
According to Audette, patients will not be required to see a primary care gatekeeper first in every instance. Instead, the plan will require a comprehensive primary care assessment upon enrollment and preauthorization for specialty visits predicated on uniform treatment protocols and a disease-management model approach.
"Having decision-making authority will discourage the new HMO doctors from running up unnecessary bills," says Jude. "Those who do so will be pitched from the plan. The incentive here is that you are working for yourself and for the direct benefit of your patients, not for some overpaid executive who is obsessed with the constant need to increase net earnings per share while driving down medical loss ratios."
Doctors' Health Plan is a physician-owned organization that is being launched statewide from a base in the northern Florida city of Jacksonville. It is a joint effort of the Florida Medical Association, the Florida Osteopathic Medical Association and the Florida Independent Physicians Association. Jacksonville nephrologist Charles Hayes Jr., chairman of the board, reports motivations similar to those behind Primus.
"The health care that is being driven by the existing HMO structure is not very physician-friendly, and in many respects it's not very consumer-friendly either," says Hayes. "We think we know more about how health care should be delivered than the current HMOs do. There is a general feeling among doctors that the insurance industry is driven by the profit motive to the disadvantage of patient care, and that the decisions doctors are trained to make have been taken out of their hands. The problem is that doctors are still responsible for the results of the care they provide, even though an HMO may tell them not to provide certain types of care."
Start-up costs for Doctors' Health Plan are estimated at $20 million to $40 million. The plan's backers first considered buying an existing HMO, but chose instead to launch their own.
Stock will be sold to participating doctors. Like the investors in Primus, stockholders in Doctors' Health Plan don't expect large returns on their investment. They realize they are taking a big risk in joining a new venture, but they feel the risk will be worth the effort. According to Hayes, Doctors' Health Plan will bring in outside experts to handle actuarial and other financial issues.
"We will be a kinder and gentler HMO," says Hayes. "Of course, there will be times when we will have to deal with overutilization, but we will be able to make those judgments better than insurance companies. The main difference between us and a business-owned HMO is that we'll be concerned first and foremost with the quality of care a patient receives, not with the amount of money going to an investor."
Trials ahead
Local observers of the two physician-owned HMOs point out that they will face substantial trials. "A physician HMO is going to have overhead," says Joel Stocker, head of the health law practice at the Miami firm of Greenberg, Traurig. "It's going to have to advertise. In order to attract top executives, you have to pay a competitive rate. So where is the pot of gold?"
Others are more optimistic. "We do have outspoken physicians who don't want to see managed care no matter who's playing," says Barry Tepperman, M.D., president of the 1,700-member Broward County Medical Association. "I think it's a fact of life. The reality is, managed care is here to stay, and we need to participate.
"However," Tepperman adds, "there is a great deal of dissatisfaction with the managed care product that is being offered now. There's plenty of room for innovation."
The author is a business writer based in Plantation, Fla.
Two HMOs that will try to be different
Can physician-owned HMOs compete with the big national insurance companies in limiting costs, improving quality and winning contracts from employers and other customers? The progress of two new plans about to be launched in the Sunshine State will help to answer that question.
Plan Name:
PRIMUS HEALTH CARE
DOCTORS' HEALTH PLAN
Base:
Miami, Fla.
Jacksonville, Fla.
Coverage area:
Dade, Broward and Palm Beach counties
Florida statewide
Top executive:
James R. Jude, M.D., founder and chairman; John R. Audette, president and CEO
Charles Hayes Jr., M.D., chairman of the board
Estimated capitalization required:
$7 million to break escrow;
$65 million offering
$20 to $40 million
Charter investors:
34
Determined through capitalization phase
Charter investment required:
$30,000
Stock to be sold at price to be determined
Current total of member physicians:
900
Only stockholders will be members
Annual membership dues required:
$750
None
Gatekeeper requirement?
No
Yes
Projected launch date for offering coverage:
Autumn 1996
January 1997
Philosophy:
"Putting patient care before profits"
"A kinder and gentler HMO"
Helping doctors start their own HMOs
Several of the more successful physician-owned HMO efforts across the country have benefited from one expert's counsel. A decade ago, as he recalls, people thought he was crazy.
Getting the right advice, particularly at the start, is a critical element in the success of physician-owned HMOs. Across the nation, many physicians are turning to organizations such as the Garvey Group. President Thomas J. Garvey, M.H.A., has helped to launch a number of doctor-owned HMOs, and he's not finished yet.
In 1986, the Garvey Group completed a feasibility study for the Connecticut State Medical Society to identify any obstacles that would prevent the establishment of a statewide physician-owned HMO. "All our consultants were experienced HMO people," Garvey says. "We realized that in the future, leaders in the insurance industry would use HMOs and managed care financing to control the doctors and hospitals through their cash flow. We not only recommended that the Connecticut doctors proceed, but we also told them to create an entity to protect their cash flow from those managed care groups that wanted to control them and their practices."
Garvey goes by the 30-percent rule. If an HMO has 30-percent control over an individual doctor's cash flow, that physician probably cannot terminate the relationship and survive financially as a business person. Thus, once the 30-percent threshold has been reached, the doctor has little leverage in negotiating with an HMO.
"That's why HMOs can get doctors to practice the way they want them to," remarks Garvey.
"Back in 1986, we said that doctors had to create their own HMO financing entities. I was considered out of my mind by the experts at the time. I was asking doctors to create the HMOs they opposed. But some doctors realized what health care would be like in the 1990s and became involved in creating physician-owned HMOs."
In 1986, the Garvey Group helped the Connecticut doctors create M.D. Health Plan, a statewide HMO whose record suggests an ironic threat that faces the two new Florida HMOs that are aiming to keep investors' profits modest and thus keep care decisions out of Wall Street's hands: the threat of too much success. In 1994, M.D. Health Plan was sold for $100 million to California-based Health Systems International.
"We did not design this plan to be sold, even though it did very well financially," says Garvey. "We designed this plan to protect doctors' cash flow and their decision-making ability. The physicians in Connecticut will come to regret the decision they made in 1994."
---
Our most popular topics on Managedcaremag.com
---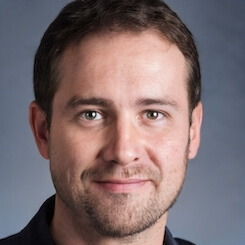 Paul Lendner ist ein praktizierender Experte im Bereich Gesundheit, Medizin und Fitness. Er schreibt bereits seit über 5 Jahren für das Managed Care Mag. Mit seinen Artikeln, die einen einzigartigen Expertenstatus nachweisen, liefert er unseren Lesern nicht nur Mehrwert, sondern auch Hilfestellung bei ihren Problemen.