Too often, physicians pay some money, take custody of charts and then sit back hoping something good comes of it. A more active approach can work wonders, says this practice management consultant.
Technically, only pediatricians have new patients. For other physicians, patients new to a practice were probably patients of a colleague previously. Most physicians are squeamish about 'raiding' a colleague's practice, and rightly so. But there's one common situation where taking another physician's patients is not only proper, it's to the competitor's benefit, and the patient's as well.
Of course, we're talking about the common practice of purchasing a practice from a doctor who is retiring or moving. It can often be a smart way to enhance or refine a going concern, but if you buy a practice, you should make sure you get what you pay for. The passive approach — buying the practice, then waiting for the patients to call — can be improved upon.
Instead, market yourself to these new — but still potential — patients. First, taking over a doctor's charts implies some responsibility to let the patients know where the charts are. Many buyers leave it to the seller to do that, though. If the seller does, it may just be a tiny ad in the public notices section of a newspaper's classified ad pages. When is the last time you read those? No, if you're inclined actually to benefit from this transaction, I recommend taking the initiative by sending patients of record in the acquired practice at least two letters. And more are better.
Letter 1 properly comes from the seller (or surviving spouse), telling the patients of the change in practice status and puffing up the buyer. The buyer should prepare and mail the letters, but the seller should sign them. Yes, sign them all. And the more letters, the better. So be sure this is part of the agreement.
Another letter follows the first by a couple of weeks. It's from the buyer, and introduces the new practice. Mark all your outgoing mail "Address correction and forwarding requested." Between the two, you'll receive plenty of 50¢ notifications of new addresses from the post office. Make sure someone enters the new addresses in the data base for the people still in your area. If they've moved away, they can be deleted, although you should keep the medical record available in case it's needed.
Finally, for primary care physicians, a letter from the seller to his referring physicians announcing the transaction is a smart move. Will it work? It can't hurt and will probably help. The easiest way to do all of these mailings is to have a service bureau create a data base file of names, addresses and phone numbers from the medical staff directory, the patients' charts or the seller's billing system. Then your staff can merge-print them to standard letters with your word processor and mail them in windowed envelopes. If you don't want to bother, a mailing house can print, fold and stuff letters for pennies each.
As my daddy says, the more you send, the more you get. He's right. Sending something to these potential patients two or three times a year — a newsy-type letter, an article, a reprint — is a great way to coax them into your practice. And these techniques work with your existing patients, too. Don't neglect your "A" list in the process of trying to attract "new" patients. But don't just hope your custody of these "used" charts will bring you good fortune. You need to seize the initiative to get ahead in this world.
LETTER #1 — SELLER TO PATIENT
K.H. Venerable, M.D.
2400 Castro Ave.
Happy Valley, CA 90000
[DATE]
[FIRST NAME] [LAST NAME]
[STREET ADDRESS]
[CITY], [STATE] [ZIP]
Dear [TITLE] [LAST NAME]:
As you may have heard, I have decided to retire from practice, although with mixed emotions. I look forward to spending more time with my family, but I will miss the personal and professional contact with my patients and friends I have enjoyed during 31 years in practice.
Fortunately, we are blessed with good physicians in Happy Valley, and I have arranged for Nick Newguy, M.D., to take over my practice. I have asked him to maintain your medical records safely. I encourage you to call on him whenever you, your family or friends need general medical care. He is a gifted family doctor and a fine person, too. I like him and I know you will, too.
So for now, let me simply say that I have appreciated knowing you and I wish you good health and happiness.
Sincerely
---
LETTER #2 — BUYER TO PATIENT
Nicholas Newguy, M.D.
514 Bleeker Place
Happy Valley, CA 90000
[DATE]
[FIRST NAME] [LAST NAME]
[STREET ADDRESS]
[CITY], [STATE] [ZIP]
Dear [TITLE] [LAST NAME]:
I feel honored that your family physician, Dr. Venerable, trusts me to assume his practice. Dr. Venerable and I have known each other for several years and I will miss working with him, as I know you will, but I am glad he is able to enter retirement in good health to enjoy the next phase of his life.
I want you to know that I am committed to providing the same level of care and concern you have come to expect from Dr. Venerable. I am lucky to have two of his employees, Kelly and Pat, continuing with me. We will continue to provide a complete range of family medicine services. [Mention any special area of concentration or expertise.]
I hope you don't have a medical problem now, but if you ever need us, I promise to do my best for you, just as Dr. Venerable did.
Sincerely,
encl.
---
LETTER #3 — SELLER TO REFERRING PHYSICIANS
K.H. Venerable, M.D.
2400 Castro Ave.
Happy Valley, CA 90000
[DATE]
[FIRST NAME] [LAST NAME]
[STREET ADDRESS]
[CITY], [STATE] [ZIP]
Dear [TITLE] [LAST NAME]:
As you may have heard, I have decided to retire, although with mixed emotions. I have had a varied and successful practice largely due to the support and friendship of colleagues like you. I have been honored by the confidence you have shown in my practice and I want you to know I am thankful.
You can do me one last favor. I have selected Nick Newguy, M.D., to continue my practice. He is a gifted family physician and a fine young man in the bargain. It will help me if you will show him the courtesy you have shown me over the years. He will earn his own respect, but your early help will be most appreciated.
I'm not disappearing from Happy Valley, of course, and I will pop up from time to time. And I'm lucky, I guess, to be able to enjoy retirement in robust health. Again, for all you have done for me over the years, many thanks.
Sincerely
---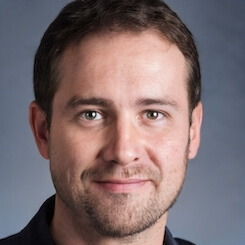 Paul Lendner ist ein praktizierender Experte im Bereich Gesundheit, Medizin und Fitness. Er schreibt bereits seit über 5 Jahren für das Managed Care Mag. Mit seinen Artikeln, die einen einzigartigen Expertenstatus nachweisen, liefert er unseren Lesern nicht nur Mehrwert, sondern auch Hilfestellung bei ihren Problemen.