The proliferation of clinical practice guidelines gives health plans plenty of models for developing their own. Which guidelines are better than others can depend on their creators' methods and motives.
Blue Cross Blue Shield of Massachusetts had a problem. Clinical awareness of sleep apnea was coming of age. Its physicians wanted to know what to do for patients who were hearing about this emerging syndrome and wondering if it could be behind some of their physical problems. The obvious source of help — a clinical practice guideline –did not exist for diagnosis of sleep apnea.
"The insurer came to us, needing help understanding how patients should get worked up, what should be paid for and what shouldn't," says Douglas Kamerow, M.D. director of the U.S. Agency for Health Care Policy and Research's Center for Practice and Technology Assessment.
AHCPR agreed to do an "evidence report" on the topic — what Kamerow calls "the front end of guidelines"–and forwarded the request to one of AHCPR's new evidence-based practice centers. Later this year, those centers will release reports on diagnosis of sleep apnea and on care for 11 other conditions. Based on a systematic review of scientific literature and evidence, the assessments will articulate arguments for and against specific practices covering each of the 12 topics. The assessment for sleep apnea will be sent to Blue Cross Blue Shield of Massachusetts and will be published on AHCPR's web site. "That way," says Kamerow, "if other plans or doctors are having problems with that issue or want to develop a guideline, they can look it up."
Welcome to the new world of guideline development. Where once AHCPR took the lead, today it gives local and national organizations tools to do it themselves. And everyone, it seems –from health plans to medical specialty societies and drug makers — has become a do-it-yourselfer. Sometime guidelines benefit the common weal; others benefit few outside an organization.
From humble beginnings
Starting out as a small, altruistic undertaking within older, staff-model health plans, clinical practice guideline development budded into a sort of cottage industry in the late 1980s, then exploded in the '90s. Their original purpose — maximizing outcomes by minimizing deviations in care — mutated in ways never imagined by their early champions. Today, guidelines are used to assist in utilization review and as cornerstones of quality improvement activities. Disease management programs are an offshoot. Adherence to guidelines has even been used as a way to screen physicians and other providers for suitability for employment.
Somewhere along the way, guidelines became less thought of as cookbooks than as medical textbooks. But for health plans that want to develop their own guidelines and earn physician acceptance of them, trying to learn which of those 2,000-plus textbooks can help them achieve good, efficient outcomes is no small task.
Guideline development is expensive, and few health plans can afford the luxury of building them from ground zero. Rather, HMOs tend to modify existing guidelines to suit their needs or organizational structures. That's where it helps to know the methods and the motives of guideline developers.
"Some guidelines result from an exhaustive search of scientific literature, after which the evidence is discussed by a panel of experts," says Scott Weingarten, M.D., director of Health Services Research at Cedars-Sinai Medical Center in Los Angeles and a recognized guidelines guru. "But guidelines can vary in many ways: how up-to-date they are, the extent to which a developer reviews the literature and understands the scientific basis for a guideline, how scientific evidence was translated into a guideline and by whom. Given these variables, it shouldn't be surprising that the quality of guidelines varies significantly."
Where to start
Many health plans begin by customizing the guidelines crafted by AHCPR. Churned out between 1992 and 1997, AHCPR's 19 guidelines cover common conditions including otitis media, cataracts, depression and pressure ulcers, to name a few. Nobody questions the scientific soundness and thoroughness of AHCPR's guidelines; its panels often took a year or more and spent $500,000 to $1 million to complete each one.
Kamerow says the agency encourages health plans and others to modify its work.
"You can go on our web site, you can go to specialty societies — guidelines are all over the place," he says. "My feeling is, the best guidelines are a synthesis of those. Start with a good national guideline and you have the credibility, the resources, the experts that have gone into its making. Then adapt it, partly because circumstances differ from place to place, and partly to get buy-in. There is almost everywhere a 'not invented here' syndrome: 'If we didn't make it up, we're not that interested in it.' One of the ways to get buy-in is to rework it a bit." AHCPR offers help for health plans that want to tweak its guidelines, on its «www.ahcpr.gov» web site.
If there is a practical obstacle to modifying AHCPR guidelines, however, it is that they are long and technical. Kamerow cautions that organizations that try to distill its guidelines into something more succinct — even with the good intention of creating something practical for physicians to use every day — run the risk of losing the "evidence-based rigor" upon which the guidelines were built.
Health plans with greater resources may have an easier time than others boiling guidelines down in such a way as to preserve their scientific underpinnings. Kaiser Permanente Northwest winnowed AHCPR's 324-page, two-volume manifest for treatment of depression in a primary care setting to a 44-page report, with a one-page laminated pocket reference for physicians. Kaiser's document contained concrete suggestions for changing specific local behaviors and, by all accounts, retained AHCPR's scientific credibility.
If you can't build 'em, buy 'em
In addition to looking to the government and medical specialty societies as sources of guidelines, many health plans obtain them on the market. Perhaps the best-known commercial source of guidelines is Milliman & Robertson, the Seattle-based actuarial and consulting giant. M&R issues what it calls optimal recovery guidelines for inpatient treatment, and optimal treatment guidelines for ambulatory care. Its seven volumes cover approximately 500 diagnoses and are designed for the care of patients without serious complications.
M&R guidelines differ from those issued by government and medical specialty societies because the company goes beyond the assumption that best outcomes result from best medical practices alone. "The whole premise of our guidelines is that there is a convergence of quality and efficiency," says James M. Schibanoff, M.D., editor-in-chief of M&R's Health Management Guidelines volumes. "Quality care is doing things right the first time, recognizing problems early and reducing complications and unnecessary resource expenditure.
"If you want to achieve a three-day length of stay after hip surgery, which is very doable and widely done," Schibanoff continues, "you have to keep the complication rate to a minimum so the patient is healthy enough to be safely discharged in three days. And that holds for all medical care — whether it be surgery, psychiatry or pediatrics. We tend to see quality and efficiency as one and the same."
When creating guidelines, M&R evaluates randomized, controlled trials, as well as case studies and expert opinion. But, says Schibanoff, solid, conclusive outcomes research is seldom available, and when it is, technological developments often quickly render that work out of date.
Equally important, says Schibanoff, published evidence may or may not address efficiency. "What frequently happens in managed care situations is that physicians who are given incentives to practice efficient medicine are often the ones who have little incentive to write it up and publish it, because they are not people who do academic medicine. They are in a big medical group or an independent practice association that has a lot of managed care contracts, and their promotions and futures don't depend on publishing articles." That's where M&R gets into a bit of detective work.
M&R employs about 30 full-time physicians and nurses who may pull 50 to 100 charts in a given institution. They scour records for examples of efficiency (defined by Schibanoff as "optimal utilization of resources to achieve a desired outcome") and new ideas that could shape a guideline. After a guideline is drafted, it is reviewed by physician specialists and generalists.
Difference over fundamentals
Just how much inefficiency can M&R hope to wring from the delivery of health care? While it is difficult to quantify any savings that M&R guidelines have meant to physician groups, HMOs and hospitals, a peek into what, optimistically, might be gleaned comes from M&R's report, Analysis of Medically Unnecessary Inpatient Services, published last November. By comparing its guidelines to a sample of actual practices, based on chart reviews, the authors determined that as much as 53 percent of commercial and 54 percent of Medicare inpatient days are unnecessary.
Still, M&R stresses that its guidelines are not intended to reduce care; rather, the company says, they are designed to help minimize waste. Much inefficiency, says Schibanoff, can be traced to an organization's poor infrastructure. "If you can't admit someone to home care over the weekend, and have to wait from Friday until Monday to do it, then it's going to be difficult to achieve an optimal length of stay in the hospital."
The AMA agrees that cost savings are desirable, but disagrees that quality care processes and efficiencies should be tethered to one another. Rather, says Randolph A. Smoak, M.D., vice chairman of the AMA Board of Trustees, quality of care should be the first consideration of guideline development –and if efficiencies are derived, all the better.
"We believe guidelines should be evidence-based and scientific," says Smoak, "and the cost issue is secondary. There are many times when quality care would be less costly, and there are some times when it would be more costly. But the quality should be the first consideration."
Smoak is concerned that the overriding emphasis of many M&R guidelines is cost. "There have been instances in which our staff has looked at the background of these guidelines and has felt that they were woefully lacking in good scientific basis."
By way of example, Smoak offers elective laparoscopic cholecystectomy. "M&R has indicated you can do this on an outpatient basis, instead of a 24-hour stay. In some cases, that works when you have a nurse who goes out and sees the patient a couple or three times in 24 hours, and the patient has family and communication and transportation available. But then there are a lot of cases when they aren't available. These guidelines just don't fly for those patients."
Schibanoff notes that M&R works closely with medical specialty societies –American College of Cardiology, American Academy of Pediatrics, American Urological Association, California Orthopedic Association, to name a few — and contends that both M&R and the societies have benefited from that interaction. "We solicit their input on guidelines and take their input very seriously. When we do disagree, we either adjust the guideline to conform to what they recommend, or, if we don't agree with their conclusion, we redouble our efforts to be sure that our version is appropriate.
"We would welcome that kind of interaction with AMA," he adds.
Accreditation and communication
National Committee for Quality Assurance standards dictate that health plans show proof that they follow credible practice guidelines to earn NCQA accreditation. Those standards do not say that an HMO's providers must practice a certain way; guideline choice is up to the plan.
Fledgling plans often try to meet this requirement by creating consensus-based guidelines, which are developed largely on the basis of opinion. This enables them to establish protocols quickly and relatively inexpensively, but may not include the application of specific scientific evidence. Smoak warns that lack of scientific basis can breed temptation in a plan to build practice parameters around its business goals.
"You might see a self-imposed guideline by an HMO that is based on the HMO's information, which many times is gathered on submission of bills — not on scientific information of clinical importance," he says. "That could give you a distorted view of what the guideline really accomplishes. It accomplishes one thing for the HMO: reduction of cost. But it may not afford the same level of quality."
Guidelines that are hastily thrown together often overlook nuances that may block successful implementation. Weingarten, at Cedars-Sinai, says plans interested in getting the most out of guidelines would also do well to remain flexible when adapting broad national protocols. "To assume that each health care organization has identical resources is a bit naive," he says. "It has to be acknowledged that resources vary, whether we're talking about a large academic medical center or a small rural hospital." By discussing and debating a guideline's scientific information with providers, plans gain an understanding of a guideline's limitations in a particular setting –and how to get around those shortcomings.
Ultimately, this kind of interaction can help boost compliance with guidelines — yielding better outcomes and cost savings. When Intermountain Health Care set out in a Salt Lake City hospital to test a new ventilator for treatment of adult respiratory distress syndrome, no protocols for its use existed. Intermountain wrote one, but the initial compliance rate was only 40 percent. Instead of pressuring clinicians into submission, Intermountain viewed the low rate as a signal that flaws in the guideline drained its potential for success. After meeting with clinicians, Intermountain rewrote the guideline — and eventually achieved better than 90-percent compliance.
Communication is key to effectively putting commercial guidelines into play, too. Thirty percent of M&R's customers are HMOs, which usually modify its guidelines rather than use them off the rack. M&R leads training sessions, giving clients insight into how to adapt guidelines to their needs. To successfully implement guidelines, says M&R's Schibanoff, it takes a lot more than just purchasing them.
"You need to have infrastructure, information systems, integration, incentives, a utilization management program that is proactive and collaborative — a lot of things besides guidelines," he says. "If you're in a system where infrastructure development is still in an early stage, you may not be able to achieve some of our goal lengths of stay."
In an interview in the August 1997 issue of Managed Care, Alan Hillman, M.D., M.B.A., director of the Center for Health Policy at the University of Pennsylvania's Leonard Davis Institute of Health Economics, suggested that imposition of quality guidelines should no longer be a competitive feature among HMOs. "They spend so much money on the development of protocols, they don't want others to get the benefit," he said. "It's each managed care organization for itself."
To the suggestion that plans may someday work collaboratively on quality measures, Weingarten says things may already be moving that way — albeit indirectly.
"I applaud NCQA's effort to help standardize quality measures. By virtue of the fact that they created measures that can be translated into quality of care guidelines, it forces plans, to an extent, to pay attention to a standard set of quality measures. If you're measuring quality through HEDIS (Health Plan and Employer Data Information Set), often the guidelines to improve quality will be standardized as well."
The Kaiser way
Then there is the Kaiser Permanente method of guideline development, perhaps the most comprehensive example of guideline creation by a health plan.
Though Kaiser is in the process of implementing its first national guideline (see "On the frontier of medicine"), the Permanente medical groups generally develop practice parameters at the local level. Meanwhile, Kaiser's Care Management Institute in Oakland, Calif., convenes groups of internal, nationally recognized experts to analyze external guidelines, as well as those developed by Kaiser medical groups. After developing recommendations, institute staffers take that information back to local groups to help them implement or modify their own guidelines. The idea– and the challenge — is to encourage Kaiser's 10,000 physicians across the country to practice consistently.
Institute director Peter Juhn, M.D., says you can't meet that challenge by issuing edicts. "We create a compelling environment for change," he says. "Outcomes data are important, to show that when one person's practice differs from another's, outcomes differ. We don't use those differences as a report card; really, it is an exercise to focus on where improvement activities must occur."
Juhn understands this theory is only as good as the help physicians get to apply it. "Measurement without tools for improvement is just sophisticated data voyeurism," Juhn says. "You need to look at things with the notion that you want to improve, and improvement needs to be predicated upon having tools. The tools we provide are recommendations for practice guidelines, patient education materials and information system enhancements."
The institute conducts outcomes studies of its work and encourages physician feedback, which is used to fine-tune its recommendations.
"Most insurance companies are betting on costs, and that translates to their guideline development," he says. "They get a bunch of experts together from all of the famous brand-name medical schools and say, 'Come up with the best way of caring for X.' And then that insurance company takes that knowledge and tries to force its physicians to practice according to those guidelines, thinking that because they had experts dream them up, they would be accepted.
"Kaiser's approach is completely opposite," he continues. "Our physicians are not people we need to control through guidelines."
Multidisciplinary approach
The American Association of Health Plans says a hallmark of HMO guideline development is that adaptation of national protocols occurs with respect to cross-disciplinary participation. "Plans are creative in that they address a range of providers," says Peter Fitzgerald, AAHP's director of outcomes research. "They integrate the services of different health care professionals."
In some specialties, this approach works well. In behavioral health, for instance, much inpatient therapy is conducted by social workers, psychologists and master-level clinicians. To cut expenses — and in the name of working collaboratively with payers — many hospitals make psychiatrists available for consultation and medication monitoring, but case managers have wide latitude in determining a course of treatment.
"Many existing guidelines don't address those sort of cross-cutting issues," says Fitzgerald. "They address what a particular discipline or health care professional might do. Some of the most original work that's being done around guidelines focuses on this aspect of integration."
AAHP is a partner with AMA in a project that promises to ultimately be a one-stop source of information for health plans and others wanting a sense of the best existing guidelines and how to adapt them. Led by AHCPR, that effort is the creation of an online guideline clearinghouse.
AHCPR Project Officer Jean Slutsky, M.S.P.H., says visitors to the National Guidelines Clearinghouse at «www.guideline.gov» will have access to texts of up to 3,500 guidelines, as well as summaries of how some parameters differ in methodologies and recommendations. The program is expected to go online late this year.
Bells and whistles
"We'll organize the site several different ways, so that people with different interests and expertise will feel comfortable searching the database," she says.
AHCPR is not limiting the site to publicly or privately developed guidelines. Rather, the agency is using the Institute of Medicine's broad definition of a guideline (that is, something that has been "systematically developed") when deciding whether a protocol is suitable for inclusion. It is limiting the collection to English-language guidelines and to those that have been reviewed, revised or updated within the last five years.
One of the most eagerly anticipated features will be a vehicle that will allow physicians and health plan personnel to swap experiences with specific guidelines. "We want people who register to be able to discuss things that concern them, such as guideline development methodology, best practices and implementing and using guidelines," says Slutsky. "I think it's going to be very useful."
Fitzgerald agrees that the clearinghouse will help plans learn from one another, and perhaps collaborate on guidelines. "It gives them an opportunity to hear from their colleagues in other organizations what their experiences have been with technical and medical issues and provider acceptance when they have applied a particular guideline in a real-world setting," he says.
AAHP's primary role is to contribute guidelines it has collected from member organizations, but it is also contributing money. Some AAHP member plans have representatives on the project's technical expert panel. AAHP's role is similar to that of the AMA, which is providing the physician perspective.
AHCPR's other big new undertaking is the work of its new evidence-based practice centers, mentioned at the outset of this article. This initiative can help HMOs and others get up-to-date clinical and quality-of-care information that can assist them in dealing with emerging health issues.
Interested groups are encouraged to nominate topics for creation of AHCPR evidence reports and technology assessments. AHCPR selects a dozen subjects about once a year, on topics for which no widely available clinical practice guidelines exist. "If there is uncertainty or no clear indication of how to best treat a particular condition, or if they're thinking about doing a guideline or a quality improvement program, they can nominate topics," says Kamerow. "Once we publish the reports, they're in the public sector and can be used by everyone in their guidelines."
Conditions that have high prevalence in the general population, have relevance to Medicare and Medicaid populations or address controversy over effectiveness of clinical strategies — conflicting guidelines would apply here — are suitable. Nomination information is on AHCPR's web site.
Learning how to sniff out and set up good guidelines makes for good business. By following scientifically sound guidelines, HMOs encourage physician acceptance and compliance, while standardizing care in such a way that cost containment should naturally follow. The sheer volume of guidelines can be bewildering. But their proliferation has left a trail of experience that health plans and others can learn from.
Who buys M&R guidelines?
Others 12%
Insurers and HMOs 30%
Providers 58%
SOURCE: MILLIMAN & ROBERTSON
On the frontier of medicine
Some of the most remarkable discoveries in medicine during the past few years have been in the field of genetics. As this branch of science yields raw information that captures the imaginations of patients, physicians and health plan officials, the need to develop guidelines to translate these discoveries into clinical practice arises.
Case study: The isolation of two breast cancer susceptibility genes, BRCA1 and BRCA2, raised profound issues that demanded answers. "It was a very complicated subject to tackle," says Jacob Reiss, M.D., director of genetic services for Kaiser Permanente Northwest in Portland, Ore. Reiss led a team of 40-plus medical geneticists, genetic counselors, oncologists, gynecologists, internists, surgeons and others on a mission into the great unknown: Create a guideline suggesting appropriate referral for genetic counseling for individuals who may have inherited susceptibility to breast and ovarian cancer. This counseling provides individuals with information and psychosocial support they need to make an informed decision about whether to proceed with genetic testing. At the time, no such guidelines existed anywhere.
"This subject was coming down the pike pretty fast, so it was timely to look at it in an organized way," says Reiss. "The geneticists who work for Kaiser have felt for a long time that [genetic research] will create a lot of activity within clinical and laboratory settings, and we needed to create an organized approach to these topics. Our patients and providers had been asking how to deal with this, so we picked this topic to start off."
Being first isn't always easy
Reiss says the hurdles the group faced during the two years it took to issue a guideline were huge. "The complexity of the genetic problem is great. Several hundred mutations have been described on these genes, so there's a lot of complex interpretation that's required to understand this topic. On top of that, there aren't any known interventions that decrease a person's risk for getting breast or ovarian cancer. Then there's the whole area of the psychological impact, and the ethical, legal and social implications of molecular testing that have not been hammered out.
"And not totally insignificant," he adds, "is the horrific cost associated with this test."
In the end, the team late last year issued four criteria for referral for genetic counseling — the first guideline Kaiser plans to implement nationally. One of the challenges is bringing physicians up to speed.
"Kaiser has a good clinical information system," says Reiss. "We have embedded the guideline into the computerized medical record, so we're able to give primary care doctors easy access to the guideline. They can also use the system to get information they can hand out to patients. We're trying to blitz people, give them lots of options on how to educate themselves and their patients as to who should look more seriously at this topic."
More like this
AHCPR's Online Guidelines Tool Open for Business
Headlines on Deadline…
Inflation could spark higher health care costs
---
Our most popular topics on Managedcaremag.com
---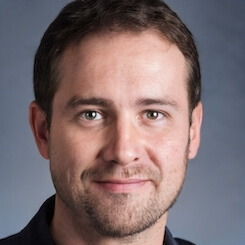 Paul Lendner ist ein praktizierender Experte im Bereich Gesundheit, Medizin und Fitness. Er schreibt bereits seit über 5 Jahren für das Managed Care Mag. Mit seinen Artikeln, die einen einzigartigen Expertenstatus nachweisen, liefert er unseren Lesern nicht nur Mehrwert, sondern auch Hilfestellung bei ihren Problemen.