What can Americans learn from the worldwide spread of managed care? The question assumes that overseas experience translates. It can.
Stop us if you've heard this before: Medical inflation and utilization are out of control. Payers are looking for ways to rein in costs without sacrificing quality. The twist? This isn't the United States. Other nations are grappling with similar problems, making the principles of managed care look attractive. HMOs and preferred-provider organizations are sprouting where governments are getting out of the health care business — particularly in Latin America and the Pacific Rim. But even in countries where privatization has not occurred — mostly in Europe — state-financed systems are testing fundamentals of managed care.
For some U.S. managed care organizations, the global warming to managed care is a business opportunity. But can the international market be more than just another place of commerce? Is there something plans and providers can borrow from these ventures to improve operations back home?
Granted, managed care is in its infancy south of the Rio Grande, west of the International Date Line and where the sun sets over the Atlantic — making it hard for Americans to draw conclusive lessons. Nobody is suggesting that others have taken the U.S. model and built a better mousetrap. But when people relate international experiences, listen closely. You might hear four common threads developing.
A clean slate
Lesson 1: Avoid past mistakes. Whether it is an overseas PPO or a government-run health system that is applying fundamentals of managed care, there is one constant: The people behind these fledgling experiments are cognizant of the mistakes made by U.S. managed care companies and physicians. If they can avoid some of those errors, their efforts can be instructive for startup U.S. managed care organizations or established players who move into new markets.
Steve Cullen, chief executive officer of Excess Risk Underwriters, a Coral Gables, Fla., reinsurance portfolio manager that is working with emerging South American managed care companies, says these entities are deliberately cautious: "They are trying not to overmanage. Being careful not to take on too much risk. Being sure that good catastrophic management and reinsurance are in place.
"These are things that, many times, we in the U.S. don't look at," he continues. "Sometimes we go blundering into things because it's profitable in the short term without looking at the long-term scenario. And in health care, that can be disastrous."
Another old managed care mistake is arrogance. Internationally, it can be a pitfall with ramifications for relations among payers, providers and investors.
"In our experience, South American businesses tend to build on relationships first — and that is a good check and balance," says Cullen. "They have to get to know you before they believe you, and that takes a little bit of investment on our part. You have to prove yourself before they'll sign a contract. And that shakes out a little of that American arrogance."
Not that Americans have a monopoly on arrogance and blunders: A Swiss insurer trying to form a PPO made arbitrary decisions recently when constructing a provider network — touching off a physician backlash that sank the effort altogether.
"They excluded the top twenty percent of physicians, in terms of fees, irrespective of specialty," says Reto Obrist, M.D., president of the Swiss Society of Medical Oncology. "The consequence was that there were no oncologists on that list. Imagine the comments in the press."
Which brings us to:
Lesson 2: Court providers. Managed care has physicians around the world nervous about loss of autonomy. But the ways in which some overseas payers and doctors are navigating these uncharted waters may give us some clues about how to foster mutual understanding.
Nationalized health systems in Germany and the United Kingdom are instituting practice guidelines to reduce variations in care. But rather than drag physicians kicking and screaming into an age of accountability, Germany's sickness funds (state-funded administrators of care for segments of the population) suggested to doctors that cooperation would benefit all parties. Dale Rublee, Ph.D., project manager in the Hoofddorp, Netherlands, office of the Lewin Group consulting firm, says the sickness fund managers gently told physicians, "We don't want to shove guidelines down your throats."
The doctors seized the opportunity. "The medical profession insists on creating practice guidelines themselves — and payers are happy to let them do it," says Rublee. "Payers don't want to tell physicians how to practice."
Why would a payer give doctors such freedom?
"Physicians can really screw things up if they want to," says Rublee. "They can be very stubborn, and if they don't buy into something, they can ruin all of your plans."
But German and British health authorities also know how to appeal to physicians' professional pride.
"The doctors want quality, too," says Rublee, noting that in the U.K., data collected by the National Health Service document wide practice variations. "This has been a humbling experience for the medical profession," he says.
British doctors responded, creating and using guidelines. "They don't want enormous quality variations to continue."
Pride runs deep
In Europe, the hue of physician pride seems different from what we see in the turf tug of war between U.S. doctors and managed care companies.
In helping one of the German sickness funds establish a utilization review program, United HealthCare Global Consulting suggested an approach that included post-discharge follow-up with patients to ensure compliance with treatment plans. This is an area that some U.S. managed care companies are often accused of letting slip through the cracks. So what kinds of incentives in the German system encourage this level of follow-up?
"Actually, there are very few incentives," says Sid Stolz, senior vice president for United HealthCare Global Consulting. "Customers don't pay much for the service. Inefficient providers don't receive more or less for performance. You really have to be driven by this concept of quality improvement, because even if you are a great doctor and your patients follow protocols, you're not going to get a bonus."
A more grass-roots international experience is paying provider-relation dividends for Minneapolis-based HealthPartners. Last year, the U.S. Agency for International Development invited the consumer-governed HMO to accept a federal grant to help leaders of dairy cooperatives in Uganda establish a private, prepaid health system. HealthPartners has educated hospital, co-op and community leaders about the steps necessary to set up a prepaid system, and is working with them to develop a benefit structure to fit members' contributions. Eventually, it would like to see the co-ops use some of the money collected to hire a public health nurse to help deliver preventive care and other services.
Scott Aebischer, vice president for network management and the HMO's point man for the project, says that his job back home — working with the capitated provider network — has taken on a different perspective after working in a country that spends $10 per person per year on health care.
"Personally, it's an opportunity to get back to the core elements of provider relationships," says Aebischer. "When I return from Uganda, I find myself wanting to step back from the complexities of existing health care systems and look at the basic needs of a good working relationship with providers and how we can work together."
Lesson 3: All health care is local. It's a cliché, but in health care, it is a theme that is forgotten and rediscovered time and again.
"As we try to apply a managed care concept in a particular country, what we learn is that it is a local business, and adaptations should be made at the local level," says Maria Currier, a U.S. health care lawyer and partner in the Caracas, Venezuela, office of Miami-based Steel, Hector & Davis. Currier, who works to develop opportunities for U.S. health care clients in Latin America, says "That's one thing that maybe we haven't focused on enough in our own country — that a concept applied in Iowa may not be appropriate for Florida."
One of United's current endeavors — establishment of a management services organization in Portugal — is a case in point. The project includes everything you'd consider in the development of a managed care company: a customized information system, provider contracting, a medical management program. Sounds like home, right?
"What's not like home is that each element was tailored to that market," says Stolz. "We took our provider contract to Portugal, tore it up, and asked, 'What do we need to contract with physicians to cover the patient and the MSO, and what issues are most important to the Portuguese consumer?' We've learned that you can't take anything we've done and force it into an international setting. And nothing we've learned overseas can be imposed upon the states and be expected to work. Health care is a local, personal issue that requires customization."
United works in countries where it can find a local partner to help it understand market expectations. "We aren't able to figure out what the Portuguese need by sitting in Minnesota. We basically say, 'Here are the tools. Now please help us figure out how we can use them in your marketplace.'"
Practice, don't preach
HealthPartners' Aebischer agrees that a managed care company must understand and appreciate local needs if it is to succeed. Of the Uganda project: "We're trying not to be a third party that goes to another country and says, 'This is what we want to do for you and this is how it works for us.'"
Once the Ugandan co-op and hospital leaders understood prepayment systems, says Aebischer, they began, on their own, to identify some preventive needs that fit the prepayment model. "For instance, they understood that reducing malaria would help reduce the cost of the prepayment scheme, so they created a program to provide screens to put on the windows at the school."
Lesson 4: Be open to new ideas. Chris James, senior vice president for Philadelphia-based Cigna Global HealthCare, says that insurers that do business internationally "have an opportunity to think more creatively," because in each country, the concepts are applied to very different types of systems.
In the past several months, Cigna has added to its international managed care portfolio by taking full ownership of a Brazilian HMO, buying a majority interest in a Chilean PPO and helping to launch a PPO in the Philippines. James says each venture produces its own unique lesson.
"We have learned that products don't transfer — skills transfer. We look at markets as opportunities to develop skills — underwriting, provider contracting, medical management and distribution. We've learned a great deal, because each market is different."
In Venezuela, reforms enacted in October will turn the state-run social security (health care) system over to administradoras de fondos de salud — private, prepaid health fund administrators. But Currier, in Caracas, says there's a long way to go from here to there. And herein could be a model for data-sharing for U.S. health plans.
"What is daunting is that the law will require a new way of collecting, storing and sharing information among the players. You'll have to connect the government, the health fund administrators and the providers through some pretty sophisticated systems that do not exist," she says, adding that demographic, cost-of-care and actuarial risk factors were never collected in the national system. "There is an opportunity for U.S. companies to collaborate on that. IBM has helped to implement those kinds of sophisticated interconnected systems in some Latin American countries, and it's going to take IBM or someone who is capable of doing that to make it happen here."
Shake off old notions?
For smaller U.S. HMOs that cannot afford the technical infrastructure to build an adequate member database, data storage and retrieval methods and systems shared by the Latin American fund administrators may provide an example for collaboration. Sharing the expense could allow smaller companies to improve information systems and, as a result, patient care. But on a broader note, many American managed care observers believe that if HMOs were ever to share member data that are often viewed as proprietary, it could lead to competition on the basis of quality, rather than price.
Care for chronic conditions has touched off a debate in the U.S. about direct access. U.S. managed care companies will want to watch what unfolds in Germany, where waste and fragmentation have helped the gatekeeper concept gain favor, even for chronic conditions. If Germany's move away from specialist care results in better outcomes for such conditions as allergies, skin disorders and chronic pain, calls to dismantle the gatekeeper system in the U.S. could ring a bit more hollow.
"In Germany, if you have low back pain, more often than not you go to an orthopedist without a referral from a generalist," says Rublee, in the Lewin Group's Netherlands office. "But German health policy authorities are asking, 'Do we get better care when orthopedists, as opposed to generalists, handle this, and is this the most efficient way of spending the health care deutsche mark?' And they're saying, 'no.'"
The global economy is creating new methods of delivery, says Jonathan Lewis, president of the California-based Academy for International Health Studies. In a speech last month in Asuncion, Paraguay, to the Association of Latin American Prepaid Health Plans, Lewis said, "Managed care organizations will be required to design plans that take into account cross-border labor pools and virtual employers."
That is already beginning. The Blue Cross and Blue Shield Association's Blue Card Worldwide program guarantees coverage in participating hospitals in 37 countries to members of Blue plans who travel and work internationally. And Aetna U.S. Healthcare, which owns a share of the Mexican insurer Seguros Monterey, offers a joint product with Seguros that covers Americans living in Mexico and Mexicans who work in the U.S. One option allows members to seek care on both sides of the border. The venture gives Aetna a valuable opportunity to learn more about care for Hispanic populations.
Every country struggles with how to provide quality health care at an affordable price. But that's where the comparison ends: "There's plenty of evidence that no one system is a panacea for others," says Cigna's James. Still, if you look, listen and interpret, there are lessons to be learned.
---
Our most popular topics on Managedcaremag.com
---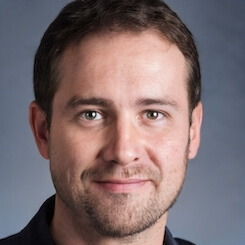 Paul Lendner ist ein praktizierender Experte im Bereich Gesundheit, Medizin und Fitness. Er schreibt bereits seit über 5 Jahren für das Managed Care Mag. Mit seinen Artikeln, die einen einzigartigen Expertenstatus nachweisen, liefert er unseren Lesern nicht nur Mehrwert, sondern auch Hilfestellung bei ihren Problemen.