Surveys say a lot about quality and are continuously conducted by HMOs and accrediting bodies. The authors suggest medical groups follow suit.
MANAGED CARE 

April

 

1999

. ©1999 Stezzi Communications
"Why measure satisfaction when the health plans we contract with already do it?"
"How can we conduct a satisfaction survey that won't disrupt office work flow?"
"How do we translate satisfaction findings into something that will make a difference?"
Questions like these reflect just a few of the concerns that many medical groups have about measuring patient satisfaction. While most large managed care organizations collect satisfaction data continuously for purposes of accreditation and quality assurance, the medical groups that contract with them often survey only irregularly, if at all.
They often fail to realize the potential benefits of regular surveys. If not already, then very soon, this will be an area of concern for medical groups as they are increasingly being held accountable for the satisfaction data collected by MCOs they contract with. Groups that do understand the advantages certainly face a number of challenges.
Let's consider the growing importance of patient-satisfaction data for medical groups, and look at some innovative approaches that may help provider groups see satisfaction as a valuable management tool.
The yardstick
Patient-centered outcomes have taken center stage as the primary means of measuring the effectiveness of health care delivery. It is commonly acknowledged that patients' reports of their health and quality of life, and their satisfaction with the quality of care and services, are as important as many clinical health measures.
Health care organizations are operating in an extremely competitive environment, and patient satisfaction has become key to gaining and maintaining market share. All major players in the health care arena use satisfaction information when making decisions. Also, because much satisfaction data reflects care delivered by physician and other provider groups, this information is receiving close attention from MCOs, consumers, employers, and accrediting organizations.
The scrutiny is based on data collected by MCOs, which may or may not accurately reflect the care delivered by individual provider groups. This underscores the need for medical groups to collect reliable and unbiased satisfaction information from their own patients on an ongoing basis.
External review
Accountability has become the buzzword of the '90s. More and more, physicians are compelled to show that they have acceptable levels of patient satisfaction. In fact, a number of standards-setting organizations and consumer groups have begun using patient satisfaction as a key indicator of health care quality.
Without acceptable levels of patient satisfaction, health plans may not get full accreditation and will lack the competitive edge enjoyed by fully accredited plans. Most MCOs now undergo some kind of formal accreditation, and therefore measure satisfaction.
Feeling increasing pressure, many health plans are beginning to provide incentives to physicians to produce high levels of patient satisfaction. U.S. Healthcare was among the earliest to factor satisfaction with physicians into its annual compensation formula.
Similarly, Health Net, a large network-model HMO in California, has offered significant annual bonuses to medical groups that perform particularly well on its annual patient survey. (See "The Increasing Importance of Measuring Patient Satisfaction" for evidence of this trend.)
It may be prudent for smaller provider groups to collect their own physician-specific data to demonstrate acceptable satisfaction levels to the MCOs with which they contract. Valid patient-satisfaction information can provide practices with leverage in negotiating future contracts with MCOs, and supplies ammunition that can be used to counter unfavorable evaluations. By conducting their own surveys, practices will also be able to identify and resolve potential patient-satisfaction problems before they are recognized as problematic by MCOs.
The reality is that medical groups face a number of challenges implementing patient-satisfaction survey programs. While most large health plans have the resources to conduct surveys or to hire vendors, measuring patient satisfaction can be costly for small practice groups, especially in the face of shrinking operating margins.
Provider groups often lack the expertise necessary to plan and manage the task, and tight budgets may limit their ability to outsource. Other challenges include ensuring that data collection creates minimal hassle for practice staff, obtaining acceptable response rates and reliable data, properly analyzing and reporting survey findings, and translating findings into information that can be used for program planning and quality-improvement efforts. (See "Critical Decisions in the Survey Process," for some decisions that a group must make when designing a survey program.)
Technological solutions
Recent technological advances provide managers with solutions to many of the problems associated with measuring satisfaction, including development of new survey instruments with known reliability and validity, use of innovative data-gathering technologies, improvement in measurement and statistical applications, and technologies that simplify development of interesting and effective presentations of survey findings.
Today's health care consumers are more sophisticated than in the past and now demand increasingly more accurate and valid evidence of health plan quality.
With this in mind, the National Committee for Quality Assurance has developed a member-satisfaction survey as a part of its HEDIS quality standards, and is in the process of reviewing an updated version based on the Consumer Assessment of Health Plans Survey for 1999. CAHPS was developed through a cooperative agreement with the Agency for Health Care Policy, Rand Corp., Research Triangle Institute, and Harvard University.
A lot of work went into developing these questionnaires, resulting in lessons that can be applied to satisfaction survey programs at the medical-group level.
Focus groups described issues of most relevance for patients, and cognitive testing determined the most understandable wording of questions. Tests determined the validity of the instruments.
While the NCQA and CAHPS questionnaires were developed for use with health plan populations, and many of the questions may have applicability for medical group practices, measures have been specifically designed for office-practice settings. For example, the American Medical Group Association supports a well-validated 13-item visit-specific standardized survey of patient satisfaction.
Findings can be reported at the clinic, department, or physician level, or in the context of national and regional satisfaction benchmarks. In this manner, medical groups and physicians can see how they compare to relevant peer groups.
Each of these surveys provides different information about consumer perceptions of health care. The distinction between the surveys is important and should be carefully weighed when considering the intended use of survey findings.
These questionnaires can be used off the shelf by medical groups, or they can provide a starting point for customized instruments. If there is reason to believe that standardized surveys don't fully reflect a medical group's patient population, patient experiences, or the particular office setting, it may be wise to use supplemental questions or a customized survey designed to provide additional information.
The lessons learned from the NCQA and CAHPS projects can be applied when designing new questions or questionnaires.
New ways to collect data
Don't underestimate the expense of collecting satisfaction data. Reliance on paper-and-pencil survey methods often resulted in disruption of office work flow and burdened an already overworked staff. Recently, however, a number of technological innovations have been developed to reduce staff burden and long-term costs.
Examples include in-office computer kiosks (i.e., cabinets that allow patients to see a computer monitor and type on a keyboard) and hand-held devices that present one question at a time to patients and require them to press one key to respond.
Patients can use this equipment to complete satisfaction surveys immediately after their office visits with minimal direction from office staff. Even the Internet has served as a means for efficiently collecting patient-satisfaction data in select populations.
Patients with Internet access can complete satisfaction surveys online after returning home, or they can gain access through a computer terminal in the doctor's office. The data collected with each of these technologies are automatically entered into a data file that is ready to be processed and analyzed.
This can cut down dramatically on the time and costs associated with transferring data from paper-and-pencil questionnaires. Even paper-and-pencil surveying can be automated; for example, a fax machine can transmit patient responses to a central processing and reporting service. All of the technologies described above reduce the administrative burden faced by medical offices, which is especially important when implementing a program.
What are your motives?
The decision whether to use any of these technologies will depend largely on the long-term goals of the satisfaction program, the medical groups' available resources, and the target patient sample. The decision of how often to survey depends on the amount of change that a practice goes through, shifts in the patient population, shifts in contracting and other related operational changes.
Another important decision is determining how many patients to survey. Sampling theory can help. For example, groups interested in examining differences in patient satisfaction at the physician level should ensure that data for a representative sample of at least 30 visits per physician are collected to allow for a statistically valid sample.
For groups intending to survey all or most of their patient population continuously, the technologies mentioned above can be reasonably cost-effective in the long term. More traditional survey methods may suffice for groups wishing to gather satisfaction data either periodically or for only a small proportion of their patient population.
There are numerous ways to process and analyze patient-satisfaction data. Statistical analysis can range from simple counts or frequencies of patient responses to more complex procedures, such as correlational analysis or quality-control charting that will highlight relationships and variations in the data. In addition, technologies for tabulating and analyzing survey data range from relatively simple spreadsheets to more sophisticated dedicated statistical analysis programs.
The analysis chosen largely depends upon the medical group's ultimate program goals, staff availability and capability, and the budget for designing and maintaining the analysis function. Groups without an in-house statistician can tabulate their own data relatively easily using Excel or another spreadsheet program, or they can outsource for more sophisticated analyses.
There are even customized programs available through survey vendors that can feed unprocessed data into a report template with the click of a mouse. A single keystroke produces a professional report ready for internal use or dissemination to prospective clients. With these programs, reports can be generated as often as desired.
Effective reporting
Whether medical groups produce their own survey reports or use the services of a vendor, report content will depend on the goals of the satisfaction program. To get the most out of the data, groups may want to compare findings for their own patients with external norms or standards or with internal benchmarks. They may want to make a longitudinal analysis.
For example, if a standardized survey is used that has normative information available, it will be possible to compare group-level data with regional or national populations. For selected surveys, norms may even be available by medical specialty. With either customized or standardized surveys it is possible to compare group-level findings with internal benchmarks or objectives. Data can also be compared before and after program improvement or process change to determine its effectiveness. It is also valuable to report findings for different subgroups within a medical group; for example, satisfaction levels for different specialty categories, different office sites, or even individual physicians.
Developing and implementing a sound patient-satisfaction measurement program that takes advantage of many of these innovations may require expertise not often available in medical-practice settings. In response to this and other market needs, service organizations have recently been created that provide products and services to support efforts to measure patient satisfaction.
Groups considering implementing a satisfaction-survey program will need to consider several factors including cost-effectiveness, objectivity, and program quality. Outside resources can address each of these considerations.
Using outside experts to design, implement, and maintain a satisfaction-survey program can actually be cost-effective because it allows staff members to conduct their daily business uninterrupted. A serious consideration is the need for independent objective assessment.
NCQA now recognizes the importance of objectivity in satisfaction measurement and requires that satisfaction data used for health plan accreditation purposes be collected by an outside survey vendor. Finally, an outside expert can be expected to employ rigorous evaluation methods to ensure data quality and effective reporting of satisfaction findings.
As we move into the next millennium, the measurement of patient satisfaction is becoming less of a luxury and more of a necessity for medical groups. It is increasingly important that a patient-satisfaction program be done well, using sound protocol and methods.
Survey findings can also be used for accreditation and marketing. In this era of increasing competition and high patient demand for health care excellence, medical groups cannot afford to forgo the insights they can derive from patient-satisfaction surveys.
Jennifer Pitts, Ph.D., is a senior project scientist at Pfizer Health Solutions. Before joining PHS, she was an Agency for Health Care and Research postdoctoral fellow at the UCLA School of Medicine.
Pfizer Health Solutions, which has 30 professionals on its staff, is a wholly owned subsidiary of Pfizer Inc.
---
Our most popular topics on Managedcaremag.com
---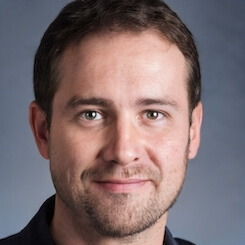 Paul Lendner ist ein praktizierender Experte im Bereich Gesundheit, Medizin und Fitness. Er schreibt bereits seit über 5 Jahren für das Managed Care Mag. Mit seinen Artikeln, die einen einzigartigen Expertenstatus nachweisen, liefert er unseren Lesern nicht nur Mehrwert, sondern auch Hilfestellung bei ihren Problemen.