Thanks to lower-than-anticipated spending for Medicare, national health expenses will grow more slowly in the coming decade than previously thought. Still, the nation's health care bill is expected to double to nearly $2.2 trillion by 2008.$2.2 trillion by 2008.
The Health Care Financing Administration predicts that Medicare spending will rise only 4.5 percent from 1997 to 2000, in comparison to its previous 5.1-percent forecast. The feds credit the improvement to their antifraud campaign and to the Balanced Budget Act.
Private-sector spending is expected to grow more quickly — 7.3 percent, up from last year's prediction of 6.7 percent. Insurance premiums and prescription-drug costs were cited.
Patients Rights: This Isn't Even Close to the End
Politics and the upcoming presidential election may very well doom any major patients-rights legislation this year.
At press time, a House bill was stuck in a committee meat grinder. The Senate, without a single Democratic vote, passed a Republican-sponsored bill that President Clinton vowed to veto and Vice President Al Gore promised to use against the GOP in his campaign.
The Senate debate illustrated the divide between the parties on health care. The GOP bill provides for external appeals and prudent layperson, and grants direct access to Ob/ Gyns. Republicans shut off Democrats' attempt to guarantee access to specialists, and killed a Democratic amendment that would hold HMOs liable for refusing to pay for medically necessary care.
Republican Sen. John Chafee of Rhode Island fashioned a last-minute compromise that was ignored by both sides, suggesting that for this issue, it's going to be either all — or, very possibly — nothing.
Health expenses rise, but more gently
NCQA Takes Initial Steps To Examine Quality of PPOs
The National Committee for Quality Assurance, which has long wrestled with how to measure the quality of PPOs, has settled on a way to begin.
Late this year, NCQA will track member satisfaction; next year, it will unveil a full accreditation program for PPOs, which are less centralized than HMOs. NCQA will examine core systems, including medical review, quality improvement, appeals procedures, and provider evaluation.
HMOs Defect From Medicare, Decry Drug Rider
Health insurers are getting behind a bill that would ditch a federal requirement that annual increases in Medicare+ Choice payments fall below spending increases for fee-for-service beneficiaries. Rep. Mike Bilirakis, a Florida Republican, introduced the bill as plans stampeded out of Medicare.
HMOs with 300,000 members said they will quit Medicare next year because of low capitation rates. The same phenomenon forced 400,000 people to change coverage this year.
HCFA chief Nancy-Ann DeParle, chastising HMOs for "scaring" enrollees about their benefits, points out that managed care plans will be paid, on average, 5 percent more per head next year. Plans also get little sympathy from the General Accounting Office, which concluded in late June that they are paid enough to provide care and still make a profit.
It isn't just capitation rates that will drive HMOs away, the industry contends, if President Clinton's drug-benefit plan for Medicare sees light. That proposal, in essence, removes prescription coverage as a key selling point for Medicare HMOs by offering a prescription rider to beneficiaries who don't now have a pharmacy benefit.
It's bare-bones coverage. For $24 a month, beginning in 2002, those choosing the benefit would pay half of a medication's cost, which would be determined by pharmacy benefit managers (and not by price controls). The annual benefit in 2002 would be $2,000, rising to $5,000 with a $44 premium by 2008. The administration's 10-year price tag, $118 billion, was disputed by the Congressional Budget Office, which says $168 billion is more like it.
California May Stop Giving Physicians New HMO Licenses
The California legislature is mulling a bill that would slap a moratorium on limited Knox-Keene licenses, which allow physician groups and practice management companies to manage hospital risk, as do HMOs. Accusing physicians of "practicing insurance without a degree," the Foundation for Consumer and Taxpayer Rights, a watchdog group, is behind the bill, which was drafted after the crashes of FPA Medical Management and MedPartners.
Physician groups, forced by HMOs to accept risk, seek limited Knox-Keene HMO licenses so they can also manage hospital dollars. Currently, 22 have applications on file. The foundation argues that state regulations are so flawed that the insolvency protection implied by Knox-Keene is a "mirage."
Headlines on Deadline…
Update your scorecards: Indiana-based Anthem is buying Blue Cross-Blue Shield of Maine, Altius took Intergroup of Utah off of Foundation's hands, and ConnectiCare is buying that state's chunk of Kaiser Permanente's Northeast empire…. Health Plan of Nevada wants to cut costs for two antidepressants and a cholesterol reducer by cutting pills. HPN asked members to buy high-dose tablets and divide them in half, and mailed them pill splitters. It told physicians to prescribe double-strength meds…. HMO penetration in large markets advanced an average of 2 percentage points from 1997 to 1998. The average penetration rate for smaller markets dropped, according to InterStudy Publications…. Don't think employers will take rate increases lying down. Several members of the Pacific Business Group on Health say they will freeze enrollment in plans asking for double-digit rate hikes without proof of better service…. The Robert Wood Johnson Foundation extended the Partnerships for Quality Education, which brings together medical schools and HMOs, with an $8.9 million, four-year grant…. A long way from Ellwood's vision: A new Florida law prevents providers from signing exclusive arrangements with HMOs.
---
Our most popular topics on Managedcaremag.com
---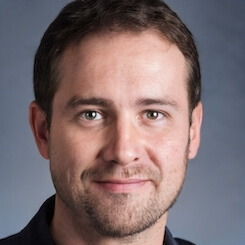 Paul Lendner ist ein praktizierender Experte im Bereich Gesundheit, Medizin und Fitness. Er schreibt bereits seit über 5 Jahren für das Managed Care Mag. Mit seinen Artikeln, die einen einzigartigen Expertenstatus nachweisen, liefert er unseren Lesern nicht nur Mehrwert, sondern auch Hilfestellung bei ihren Problemen.