Steven R. Peskin, MD, MBA, FACP
is executive vice president and chief medical officer
of MediMedia USA, which publishes Managed Care
Mark Herzlich, Boston College All American linebacker and now New York Giants rookie, believes that positive thinking played an important part in his successful battle "to beat bone cancer" and return to football. World-renowned cyclist and cancer advocate Lance Armstrong credits not only topnotch medical care but also positive thinking in his overcoming testicular cancer. Armstrong stated on CBS Sunday Morning, "You can't deny the fact that a person with a positive and optimistic attitude does a lot better."
Like the vast majority of individuals polled on whether or not the positive thinking can influence cancer outcomes, I believed/wanted to believe that positive thinking would be correlated with better survival data. But the weight of evidence does not support the thesis that optimistic attitude trumps the Big C, or even influences oncology outcomes. Rigorous research done by James Coyne, PhD, professor of psychology at the University Pennsylvania, shows no correlation between positive thinking/optimism and cancer survival. In the article "Positive Psychology in Cancer Care: Bad Science, Exaggerated Claims and Unproven Medicine" in Annals of Behavioral Medicine, Coyne and Tennen examined: 1) role of positive factors such as a "fighting spirit" in extending the life of persons with cancer; (2) effects of interventions cultivating positive psychological states on immune functioning and cancer progression and mortality; and evidence concerning (3) benefit finding and (4) post-traumatic growth following serious illness such as cancer and other highly threatening experiences.
Coyne and Tennen found no scientifically rigorous evidence to support claims that positive thinking and optimism result in improved outcomes in cancer treatment. They challenge positive psychologists "to rededicate themselves to a positive psychology based on scientific evidence rather than wishful thinking."
The impact of the mind and its pervasive power and influence in our health and well being is undeniable, yet we need to carefully weigh the evidence and continue to seek to research and demonstrate the nature of the mind/body connection and not to oversimplify.
Keep the faith!
Tags:
Steven R. Peskin, MD, MBA, FACP
is executive vice president and chief medical officer
of MediMedia USA, which publishes Managed Care
Americans' girth is growing at an alarming rate. Many are too sedentary, too stressed, suffering from insomnia, making bad food choices. The drumbeat of "We need a culture of health versus a sickness culture" is a refrain that we now often hear and that I have espoused. Yet we advance this form of health and wellness promotion in the same way that we attempt to drive, sell, and be authoritative — in an almost combative fashion that is the zeitgeist of 21st century America. We also throw in healthy — or perhaps not — doses of carrots and sticks in our zeal to fix the great unwashed.
In contrast, looking at a society that has better health statistics than the U.S.A. on most measures, and spends far less, I note that the Japanese display a "culture of contentment." A Japanese man who drove me from a hotel to the airport in Minneapolis got me thinking about this culture difference with his genuine pleasantness and "comfort in his own skin." On a much broader scale, I was struck by the incredible courage, resolve, and even serenity of the Japanese people in the face of the horrific consequences of the earthquake and tsunami that struck the nation in March.
Could "culture of contentment" be part of population health improvement?
Food for thought!
Steven R. Peskin, MD, MBA, FACP
Is Executive Vice President and Chief Medical Officer
of MediMedia, USA, which publishes Managed Care
"You Can't Outrun Your Past"…….. The title of a slide in a grand rounds presentation by Dr. David Kountz, senior VP for medical and academic affairs at Jersey Shore Medical Center and professor of medicine, UMDNJ-Robert Wood Johnson Medical School. The subtext is that the impact of being black in our society confers incremental risk across a range of cardiovascular and cardiometabolic conditions irrespective of socioeconomic status.
A 1997 journal article by Thomas, et al. reported the results of a 23–25 year longitudinal surveillance study of a cohort of all black physicians who graduated from Meharry Medical College from 1958 to 1965 compared to an all-white cohort that graduated from Johns Hopkins from 1957 to 1964. The black physicians had much higher risk of cardiovascular disease (RR= 1.65), incidence rates of diabetes and hypertension twice that of whites, a rate of coronary artery disease 1.4 times as high, and much higher case fatality rates (52 percent versus 9 percent). Most surprising to me from this study: Black physicians in this cohort had incidence of cardiovascular disease comparable to low socioeconomic status (SES) blacks. Higher SES in this well-educated, health-literate cohort did not improve health CV health outcomes.
In the study of Women's Health Across the Nation (SWAN), everyday discrimination was positively related to subclinical carotid artery disease for black but not for white women, and chronic exposure to discrimination over five years was positively related to coronary artery disease in black women.
A final study without a health care endpoint but one that drives home the impact of discrimination:
Pairs of young, well-groomed, well-spoken college men with identical resumes apply for 350 entry-level jobs in Milwaukee. Two teams of applicants are white and two teams are black. In each team, one applicant says that he had served an 18-month prison sentence for cocaine possession. The study found that it was easier for a white male with a felony conviction to get a job than a black whose record was clean.
Genetics, diet, physical activity, other factors certainly contribute. Nonetheless, these are sobering studies that strongly point to the adverse health consequences of allostatic load on the health of black Americans in the United States.
Tags:
A recent conversation reminded me of the forgotten population in health care — the non-utilizers. I was speaking with a physician leader in Lancaster, Pa., about his program that emulates the good work of Dr. Jeff Brenner and his team in Camden, N.J., that has targeted the 1 percent of patients responsible for 30 percent of the cost. In similar fashion, the program in Lancaster targets 10 percent of the population that account for 50 percent of the cost.
Dr. Atul Gawande's New Yorker article this past January drew attention to this important work and to several other super-utilizer programs.
http://www.newyorker.com/online/blogs/newsdesk/2011/01/atul-gawande-supe…
The physician from Lancaster then commented, But what about the 50 percent of our population that uses only three percent of health care resources? In that cohort there will likely be a few of next year's super-utilizers. I am not advocating medicalization of healthy people. However, surveillance, risk identification and stratification, early warning systems, and investment in continued health and well-being of today's non-utilizers may defuse a few ticking time bombs and advance a culture of health versus a system of sickness care and super-utilizers.
Steven R. Peskin, MD, MBA, FACP
Executive Vice President and Chief Medical Officer
of MediMedia, USA, which publishes Managed Care
Tags:
Three times during the past month a friend has asked for advice regarding his/her personal health care or that of a family member out of frustration and concern stemming from not receiving clear communication/information about the health problem(s).
This scenario is all too common. Despite the ostensible focus on patient experience/satisfaction, the informed patient, and shared decision-making, health care professionals, health plans, and plan sponsors too frequently are not providing the explanation/information that patients and/or their caregivers seek. Sometimes language incompatibility, gaps in health literacy, or cultural differences lead to the disconnects. In all three of these instances, the individuals are well-educated and work within health care with good foundational knowledge of medicine, though are not clinically trained.
Those of us involved in the delivery, coordination, and management of health care are accountable to improve our performance to our patients, members, or their caregivers/loved ones. We must provide clear and understandable information.
Steven R. Peskin, MD, MBA, FACP
Executive Vice President and Chief Medical Officer
of MediMedia, USA, which publishes Managed Care
As we move Managed Care into the blogosphere, my curiosity was arosed about the number of active English language blogs. As with many internet related statistics, I found a wide range of estimates from 152 million (BlogPulse, February 2011) to 450 million — Hat Trick Associates. I unsuccessfully spent a bit of time searching for the number of healthcare specific blogs.
Suffice to say, a surfeit of blogs. Since we seek value in managed care, I pose the question, "What is the relative value of blogs?" — reading blog posts, contributing to blogs, operating blogs.
I nudged our Editor, my colleague and friend, to join the fray in this domain of the market place of ideas. My own view, blogs do have value to stimulate thinking, to allow for healthy debate, to give our readers and authors opportunities to expand upon the information and insight that appear in articles.
Please join us to make our blog a vital forum in the managed care market place of ideas.
Steven R. Peskin, MD, MBA, FACP
Executive Vice President and Chief Medical Officer
of MediMedia, USA, which publishes Managed Care
---
Our most popular topics on Managedcaremag.com
---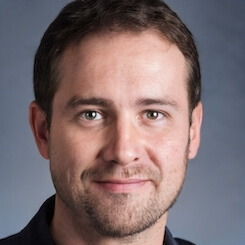 Paul Lendner ist ein praktizierender Experte im Bereich Gesundheit, Medizin und Fitness. Er schreibt bereits seit über 5 Jahren für das Managed Care Mag. Mit seinen Artikeln, die einen einzigartigen Expertenstatus nachweisen, liefert er unseren Lesern nicht nur Mehrwert, sondern auch Hilfestellung bei ihren Problemen.