Though the Department of Health and Human Services and Department of Labor issued final regulations concerning "Incentives for Nondiscriminatory Wellness Programs in Group Health Plans,"1 employers and health plans must still navigate unresolved inconsistencies between the Affordable Care Act (ACA) and the Americans with Disabilities Act (ADA).
The latest ACA rules indicate that if a plan uses a "health-contingent" incentive scheme, that is employees are to meet certain standards related to a health factor (e.g., losing weight or controlling blood pressure) in order to receive a reward in the form of reduced premiums or deductibles, the plan must satisfy several requirements including offering a "reasonable alternative standard" for those who believe that the standard is not accommodating their unique circumstances.
The EEOC has remained silent on whether they deem wellness programs to be voluntary, a key concern of an agency committed to ensuring that all employees enjoy equal benefits and privileges of employment such as is guaranteed under the American with Disabilities Act (ADA).
I have written elsewhere about where the original rules fell short in clarifying how the "reasonable alternative standards" would curtail health status discrimination.2 These final regulations, consistent with the ACA, should satisfy many who were concerned that the ACA wellness provisions, particularly the so-called "outcomes-based" incentives, could serve as subterfuge for insurance underwriting.
I am thrilled that the final regulation language concerning reasonable alternatives aligns closely with the progress-based approach to incentives that a colleague and I have published and have been recommending at health promotion conferences.3   We proposed that the common ground between an activity based and an outcomes based approach was an approach that takes the starting place of individuals into account and provides incentives to those who make reasonable progress toward goals that they have a voice in determining.   We suggested, as an example, that 5% of body weight loss would be more reasonable goal for someone very obese than would be a 30 BMI. The final ACA rules offered this same idea in their examples of reasonable alternative standards.
Overcoming ambivalence
EEOC commissioners fielded testimony last month concerning whether fidelity to the ADA was still possible, given the ACA wellness incentives.4 They heard balanced but mixed opinions and acknowledged that their silence on the "voluntariness standard" created confusion and consternation among sponsors of wellness programs. One commissioner said she was awaiting consensus in order to rule on whether the ACA and ADA would remain at odds.
As an experienced health coach, I know ambivalence when I see it. One thing often greater than the conflict people feel about not acting on something is the tension they feel when considering action.
Health coaches come up alongside participants and empathize with their struggle. We discuss how everyday behaviors that are causing them problems can be reconciled with what they say they value.
The EEOC, rooted in the Civil Rights Act of 1964, is an agency with nondiscrimination principles at its core. EEOC Commissioner Chai Feldblum offered testimony on May 8 that was, like that of the other commissioners, largely neutral. Nevertheless, Feldblum helped draft the ADA in 1990 and she once represented the Bazelon Mental Health Center, which was in front of the EEOC to testify against the current ACA wellness provisions. It should not be surprising that she noted that "the restrictions in the ADA play an important role in ensuring that examinations and inquiries connected to the wellness program do not recreate the problem that Congress was trying to prevent by including the prohibition on post-employment inquiries."
When I am coaching someone who rates the importance of action as high but whose confidence in their ability to act is low, which is common, I ask, "What will it take to get these ratings closer together?" My hope is that EEOC commissioners turn their attention to better defining the most important safeguard already embedded in the ACA wellness provisions: incentives should not be used if not in the context of a "reasonably designed" wellness program. Though the ACA has offered sparse guidance on this, health promotion professionals are coming together to advance just such guidance about what constitutes a program that has a reasonable chance for improving health.5
---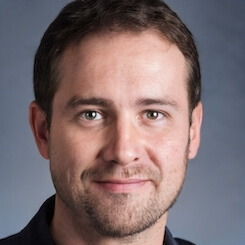 Paul Lendner ist ein praktizierender Experte im Bereich Gesundheit, Medizin und Fitness. Er schreibt bereits seit über 5 Jahren für das Managed Care Mag. Mit seinen Artikeln, die einen einzigartigen Expertenstatus nachweisen, liefert er unseren Lesern nicht nur Mehrwert, sondern auch Hilfestellung bei ihren Problemen.