I have long held that leaders can't fake authenticity. When you're passionate about your vision, it is felt by others whether they support you or not. It's a realization that has been easy to come by because I've had so many great mentors.
One of my favorites has been Stu Hanson, a pulmonologist, a health care executive, and a prime mover in Minnesota's historic national leadership role in creating smoke-free workplaces. Stu would often say, "I'm trying to work my way out of a job." Putting aside his recent retirement and the fat-chance odds behind his conviction even when he was mid-career, to know Stu is to understand that he wasn't kidding.  Stu's mantra was the ancient proverb: "When you are through changing, you are through." Perhaps it is a philosophy born out of the Herculean-sized stubbornness needed to take on the intractability of an addicted smoker. Or maybe being wired to push for change helps you cope with the blowback and disappointments that come from working to change something as unyielding as a culture.
As a student of leadership as well as one interested in the intersections between health care business and public policy, I also can't help but follow Toby Cosgrove, a cardiologist who became Cleveland Clinic's CEO.  I have assumed that his equanimity about the controversy that surrounds his ban on hiring tobacco smokers is grounded in the righteousness that only a cardiovascular surgeon can feel at his core after having performed 22,000 operations, at least half of which were lifestyle-induced. What else explains his more recent foray into smoking bans at universities? In a speech to the Harvard Business School Club of Cleveland, Cosgrove said: "The fact that American universities are not smoke-free appalls me." Though being right is a powerful buffer, it doesn't change the likelihood that he'll be disparaged.
This month's issue of Fortune Magazine casts Steward Health Care System's CEO, Dr. Ralph de la Torre, as "Health care's new maverick." The article proffers some of today's more pressing contradictions between business and policy making, though I don't think the contradictions were intentional or, perhaps, even noticed by the author. (The article is "edited excerpts" of an interview, so perhaps de la Torre bridged the contradictions and the cogent connections are to be found on the cutting-room floor.)
The biggest head-scratcher relates to how, early in the interview, de la Torre, also a former cardiac surgeon, so persuasively builds the case for prevention but, by the end of the interview, argues that "one of the hard realities is that health care reform is not about public health." On the one hand de la Torre notes "… we have to get young people involved. We have to get people who for all practical purposes really don't need health insurance." But later in the interview we learn "Health care reform is public finance… in a business plan you need an end picture of where we want to be in five to ten years."
Another contradiction, at least for a career health educator, relates to why de la Torre is cast as a maverick. Indeed, it is exciting that so many other national leaders are on the wellness bandwagon. Or is it that, like Stu Hanson or Toby Cosgrove, he's another health care practitioner/ executive leader who is actually serious about it? Perhaps his maverick-hood is his fidelity to being a responsible community steward, a role that shines through in his conviction that "we can't pay for it all without putting a tax on the young," or maybe it's his belief that a maturing and consolidating health system is likely to become commoditized. Or does his maverick-ness come about because he has demonstrated he is effective at growing a business and also unabashedly holds that "we need to understand that we are responsible for each other, and we need to start acting that way." If such makes de la Torre a maverick, then those advocating for the realization of the ACO concept are full-blown heretics.
On reflection, though, whether the interviewer intended it or not, such contradictions represent the inevitable tension great leaders readily balance between accountability for a business and responsibility for a mission such as Steward's to "provide the highest quality care with compassion and respect." If, as Fortune Magazine suggests, de la Torre is building a model for the future, it also suggests that principles that appear past due for some of us still represent a mystery or a threat to others. For example, as much as C. Everett Koop was a polarizing national figure who was vilified by many when he elevated HIV prevention into a nationwide education campaign, hindsight shows that the campaign was already past due. Many today hold Koop up as our most effective surgeon general, largely because it was clear only years later how often he needed to eschew popularity in service to his convictions. His authenticity is what made him great.
Leaders like Koop, Cosgrove, Hanson, and, hopefully, many others in queue like Ralph de la Torre, may need to carry the maverick mantel to get on with what, to them in the moment, and to others in retrospect, are policy no-brainers. Given the authenticity behind their decision-making process, I doubt they worry too much about their latest label. They're too busy working themselves out of a job.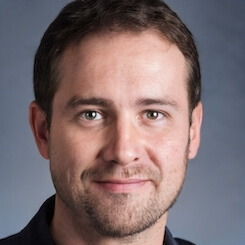 Paul Lendner ist ein praktizierender Experte im Bereich Gesundheit, Medizin und Fitness. Er schreibt bereits seit über 5 Jahren für das Managed Care Mag. Mit seinen Artikeln, die einen einzigartigen Expertenstatus nachweisen, liefert er unseren Lesern nicht nur Mehrwert, sondern auch Hilfestellung bei ihren Problemen.