In the long run, health plans will benefit from the new rules. In the short run, hospitals say they already have enough economic pressures.
When Congress passed the Affordable Care Act, it included a provision titled the Hospital Readmissions Reduction Program that is laced with stinging prospective-payment cuts.
Starting Oct. 1, Medicare will zero in on a risk-adjusted baseline for readmissions for three key conditions — heart attacks, heart failure, and pneumonia. Any hospital that fails to measure up to the new standard on efficiency — when too many patients are forced back into the hospital within 90 days of their exit — can lose up to 1 percent of total Medicare payments for fiscal 2013, stepping up to 2 percent in 2014 and 3 percent in 2015. At that point the secretary of health and human services will have the option of adding other conditions without having to return to Congress for approval.
Discharge + 90 days
CMS announced final rules for the program at the beginning of August, laying out the methodology the agency plans to use while setting in motion a new approach to paying hospitals based on spending per beneficiary. This formula — part of a new foundation of payments heralded by the Obama administration as a key part of its strategy for making health care affordable — will revolve around how much it costs to care for a Medicare patient in the hospital and during the critical 90 days thereafter.
These rules, said CMS Administrator Donald Berwick, create a "payment approach that encourages hospitals to adopt practices that reduce errors and prevent patients from acquiring new illnesses or injuries during a hospital stay."
Punishing hospitals for what the feds see as excessive readmissions — often thought to reflect how well people were cared for the first time around — fits squarely with Medicare's get-tough attitude with "never" events, in which the feds slammed the door on costs incurred to fix the hospital-acquired conditions that should never have happened in the first place. And the implications of these looming cuts quickly reverberated throughout the world of providers as well as private payers.
For analysts, the move is another step in a long quest to squeeze out unnecessary expenses, shoving providers down the road to a point where income is pegged more to the quality of care they deliver rather than the number of engagements they have with patients. And the new rule should go a long way in accelerating the development of bigger provider networks, as hospitals tie up with more local docs to coordinate care and improve their numbers.
For health insurers, it's another potential example of the kinds of services they shouldn't pay for at a time that payers of all stripes are actively hunting down any new tools they can grab to ratchet down costs.
Big penalty?
To hospitals, though, the rules are unfair to providers as well as inherently discriminatory, with the biggest impact falling on hospitals serving low-income groups that live in areas where too few doctors practice medicine. Hurt those hospitals, says the American Hospital Association, and you'll simply undermine care for impoverished neighborhoods. And the timing of these prospective cuts couldn't be worse, probably contributing to a perfect financial storm for some hospitals already hard pressed by hard times.
Days after CMS issued its final rules, Moody's issued a report citing the worst revenue growth for not-for-profit hospitals in some 20 years of tracking the numbers. Last year, as the country's economic malaise helped trigger a slide in the number of procedures being performed, hospitals experienced a meager 4 percent median growth, with one in five reporting losses as the entire group scrambled to find ways to reduce their expenses. These new rules, says the AHA, will add to the pain.
3% is significant
"Hospitals work on a very thin margin," says Nancy Foster, the AHA's vice president for quality and patient safety policy. "So 3 percent of Medicare money [the maximum punishment contained in the payment rules] is 3 percent of 50 percent of your income, and that is a significant payment penalty."
What makes these new rules on readmissions particularly tough, says Ann Edwards, director of the health industries advisory arm of PricewaterhouseCoopers, is that they are coming at a time when hospital payments are being cut on several fronts.
"Since the reform legislation came out, most hospitals have run models looking at the cost reduction or expense reduction as different pieces are implemented," says Edwards. "They're considering 15 percent, 16 percent, 17 percent cost reductions as they model what they are going to have to live on. That's a lot."
But many hospitals are already scrambling to make sure they aren't on the coming readmissions casualty list.
"They are saying, 'We have to deliver the care differently,'" says Edwards. "It doesn't mean drastic stuff. It means asking, 'How do we do what the patient needs and get a quality outcome and make sure we don't do things we don't need?
"Academic medical centers might be in the best position" to deal with this new approach, given their in-house physician networks that can help coordinate care, Edwards adds. And Kavita Patel, a fellow at the Brookings Institution and managing director for clinical transformation and delivery at the Engelberg Center for Health Care Reform, told the Washington Post that the new readmission payment policy is likely to drive further consolidation of providers as community hospitals draw more physicians into their regional networks.
"The more hospitals realize they are going to be held accountable," says Patel, "the more they are going to get creative."
But not all community hospitals will fare equally well.
Says Edwards: "As hospitals move to an ACO-like model, they want physicians connected with them as well. But just because they brought physicians in doesn't mean they managed them well."
To adapt successfully requires changing a lot of things, says the analyst, including changing and improving the way information about patients is shared among hospitals, nursing homes, and other institutions as patients migrate from one place to the next. And Medicare's new readmission policy is a topic that is near and dear to private payers as well.
"When we hear from them — the plans — in forums, they have their eyes wide open," says Edwards. "They will probably follow suit in some shape or form." That won't come as a surprise to the hospitals.
Says Foster: "I know insurers are looking at how they might emulate this policy." And that's added a sense of urgency at the AHA to bend the rules in a way that will help straighten out the inherent problems they see in the new readmission policy.
Discriminating against minorities?
"What we have said to CMS is that the [ACA] legislation requires that they make adjustments for unplanned — read unrelated — and planned readmissions," says the AHA's Foster. "Unrelated would be something like: I come in for heart attack and 20 days later slip and fall in the bathtub and break my hip. There's no reason any hospital should have anticipated that. It doesn't seem fair that anyone would be penalized for that."
There are also some kinds of care where you want patients to keep coming back, she adds. "If I'm undergoing a strong chemotherapy treatment, it can weaken your immune system and make you susceptible to pneumonia. We want people getting the right care at the right time," which means planned readmissions within Medicare's 90-day rule.
For each hospital, Medicare "looks at the ratio of readmissions to the number you might expect based on patient mix and complexity. It adjusts for risk, looking back on the history of use of the health care system," says Foster.
But there are special factors affecting some hospitals, she adds.
"We're encouraging CMS to think more broadly, to make adjustments for underserved communities," she says. Medicare should consider "the impact of communities not having proper primary care networks, with access to all of the support services patients might need post-hospitalization.
"Many communities have a health service shortage where there are not enough primary care doctors," adds Foster. "If people don't have a doctor or he's so busy he can't fit them into their schedule, they won't get the care they need."
Reach John Carroll at JCarroll@ManagedCareMag.com.
---
Our most popular topics on Managedcaremag.com
---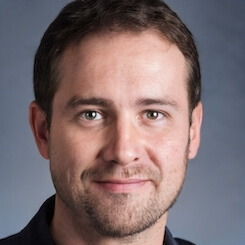 Paul Lendner ist ein praktizierender Experte im Bereich Gesundheit, Medizin und Fitness. Er schreibt bereits seit über 5 Jahren für das Managed Care Mag. Mit seinen Artikeln, die einen einzigartigen Expertenstatus nachweisen, liefert er unseren Lesern nicht nur Mehrwert, sondern auch Hilfestellung bei ihren Problemen.