At the American Medical Association's annual meeting in Chicago in June, physicians voted to protest the Center for Medicare & Medicaid Services policy to reject payments to hospitals for conditions that Medicare considers reasonably preventable, including nine conditions Medicare was planning to add to the list this month.
The AMA objected to a variety of hospital-acquired conditions — such as deep vein thrombosis, delirium, and Legionnaires disease — on Medicare's list of current and proposed never events, says Rebecca Patchin, MD, an AMA trustee.
"When you are providing appropriate care, delirium may occur, especially at the end of life," says Patchin. But instead of focusing on ways to improve quality and reduce the number of instances that occur, CMS is likely to just force costs up as doctors run more tests to identify pre-existing conditions and thus delay needed care. Even if all doctors strictly adhered to evidence-based medicine, she adds, many of these conditions will continue to occur.
The concerns voiced by the AMA and others must have had some merit for at the eleventh hour Medicare relented, slashing its list of additional no-pay conditions from nine to three on the last day of July. They are: surgical site infections after certain elective procedures, including certain orthopedic surgeries and bariatric surgery for obesity; certain manifestations of poor control of blood sugar levels; and deep vein thrombosis or pulmonary embolism after total knee replacement and hip replacement procedures.
However, the AMA was still not satisfied.
"To be reasonably preventable, there should be solid evidence that by following guidelines, the occurrence of an event can be reduced to zero or near zero," said AMA trustee James Rohack, MD, in response. "This is not the case for many of the now-banned conditions."
CMS, though, notes that the legislation governing never events requires the agency to select conditions that are reasonably preventable, not always preventable.
While health plans have begun to migrate to the same basic approach — refusing to pay for what they have determined are incidents that should never occur to a patient in a hospital — several have moved forward while steering clear of the growing ruckus over Medicare's approach to never events. And there's a notable air of caution among some payers who say it will take some years to come to perfect a no-pay approach to never events.
Choice of never events
Two plans, Blue Cross Blue Shield of Massachusetts and Blue Cross & Blue Shield of Rhode Island, recently decided that they would refuse to pay for 28 serious reportable events (SRE) — also dubbed never events — listed by the National Quality Forum. Following the path of state agencies in Massachusetts, which recently adopted the NQF list, the two managed care companies are using a list that has an increasing number of events — and a declining number of defenders.
"No one would disagree that these are egregious events," says Audrey Shelto, vice president for health care services at Blue Cross & Blue Shield of Massachusetts. Shelto portrays the new move on never events as part of a wide-ranging set of quality and affordability initiatives that has been laid out by the Massachusetts plan.
The NQF events are also rare. Instead of hospital-acquired infections, the NQF list leans toward incidents like patient disappearances, electric burns, medication errors, damage done by someone impersonating a physician or nurse, surgery on the wrong body part, and so on. By one estimate, there were about 70 of these NQF events in Massachusetts in the first five months of the year, says Shelto. There are other ways to tackle hospital-acquired infections than a no-pay rule, she adds.
"We are working on a regional initiative to eliminate hospital-acquired infections," she says, noting that any changes the plan makes to avoid paying for such infections would require changes in coding.
Concentrating on the NQF list for nonpayment while working on new initiatives to eliminate the number of hospital-acquired infections is a logical approach, says Shelto.
"It is going to take, both us and the state, some time to work out the implementation of this new payment policy on never events," says Shelto. "Some may be identified through billing codes, some retrospectively through audits. That these events now have to be reported to the state will help a lot. Getting a shared definition of what is preventable in terms of infections still needs more work. In the meantime, local providers are doing a lot more to get to zero" on the CMS list of hospital-acquired infections.
It's hard for a plan to even know whether it is paying for these events, says Harold Picken, MD, MPH, the associate chief medical officer for Blue Cross & Blue Shield of Rhode Island. "It's hard to tell from claims data, and that's one of the issues hospitals are struggling with in terms of the CMS policy."
About a dozen states around the country require providers to report all or part of the NQF list. That may well expand as more payers as well as providers focus on new policies concerning never events.
"Increased transparency and greater access to reported data present an important opportunity to learn and advance health care practices that improve safety and quality," says Janet Corrigan, PhD, CEO of the National Quality Forum. "If we aren't reporting these serious errors, we can't learn from them."
While the Leapfrog Group is backing the NQF on its list of 28 events, Leapfrog CEO Leah Binder also said — in an interview before CMS's decision to trim its list of new never events — that the quality group supported CMS's refusal to pay for its slate of additional hospital-acquired conditions.
Criticism of the CMS policy implies "a pessimistic view of the potential of the health system," says Binder. "We have the finest system in the world," fine enough to stop preventable errors from occurring. "It isn't only the patient that should pay."
Payers want action — of some kind
One reason the NQF list may be less controversial than Medicare's is that like all NQF-endorsed consensus standards, the SRE list reflects a consensus of representatives of all parts of the health care system.
"We went for the larger list as we did our background reading," says Picken. "It was hard to come up with objective criteria to draw a line between the last one included and the first not included. If you were a patient going into a hospital, is there anything on this list you would not expect to be protected from?"
To get paid for treating the infections on the CMS list, says Picken, hospitals will have to prove that the patient had them at the time of admittance. And while it's theoretically possible for some of those events to dwindle away to zero, Picken also believes that some hospitals will take a while to get there.
"While we have more events than Medicare," says Picken, "we are working to ease the hospitals in — in a more gradual way.
"What if the alternative is no standards?" asks Picken. "Having national, commonly accepted standards is the goal, but you have to start somewhere. And if we all have to wait, we will never get off the dime."
---
Our most popular topics on Managedcaremag.com
---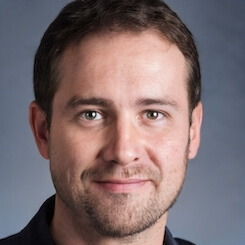 Paul Lendner ist ein praktizierender Experte im Bereich Gesundheit, Medizin und Fitness. Er schreibt bereits seit über 5 Jahren für das Managed Care Mag. Mit seinen Artikeln, die einen einzigartigen Expertenstatus nachweisen, liefert er unseren Lesern nicht nur Mehrwert, sondern auch Hilfestellung bei ihren Problemen.