The Medicare Payment Advisory Commission is asking Congress to promote primary care and to hold providers accountable
As health insurers search for ways to address unsustainable cost increases, an influential government commission is urging Medicare to step into the lead.
The Medicare Payment Advisory Commission, which advises Congress regarding the Medicare program, recommends reorganizing the health care delivery system by changing the way services are purchased. Among its major goals are to promote the use of primary care and to hold hospitals and physicians accountable for the quality and efficiency of services they provide.
The MedPAC report, issued in June, goes beyond its traditional role of focusing on Medicare payments.
"It's important because where Medicare goes, the rest of the market follows," says Peter Kongstvedt, MD, president of P.R. Kongstvedt Company. "Medicare is the only force large enough to cause wholesale change to occur in the health system in the United States."
Within the health insurance community, the MedPAC recommendations are seen as an endorsement of where private payers want to go, so MedPAC can be seen as a follower as well as a leader.
"The MedPAC report highlights a number of the key issues that need to be addressed throughout the health care system," says Robert Zirkelbach, director of strategic communications at America's Health Insurance Plans.
Two recommendations promote primary care: Increase primary care pay rates in a way that doesn't increase overall costs, which means paying specialists less than they are now paid in comparison with primary care physicians, and establish a medical home pilot program in which a clinical setting — either a primary care practice or a specialty practice that meets certain criteria — receives monthly per-beneficiary payments for managing and coordinating the care of patients with chronic conditions.
The Centers for Medicare & Medicaid Services is already on board the medical-home movement: It's own demonstration project will begin in January. But the pilot project recommended by MedPAC differs in several respects.
For one thing, MedPAC recommends that the pilot project be four times the size of CMS's demonstration, which will allow more information to be collected and analyzed for a quicker understanding of whether the concept is working. For another, MedPAC wants Congress, when authorizing the medical home pilot, to establish measurable objectives and authorize CMS, without further legislation, to expand the program nationwide immediately if it works as well as hoped.
MedPAC recommends that the medical home initiative initially be limited to patients with at least two chronic conditions. About 60 percent of Medicare's fee-for-service population meets this criterion. The most common conditions are heart disease, diabetes, arthritis, congestive heart failure, osteoporosis, depression, chronic obstructive pulmonary disease, and Alzheimer's disease and conditions related to it.
Donna Zimmermann, vice president for government and community relations at HealthPartners, likes what she sees but wants more: "We would even go a little bit beyond what they're laying out here."
Indeed, HealthPartners' own criteria for a medical home require providers to use best clinical practices, to be capable of managing the health needs of a population, and to use resources efficiently. The Minnesota plan, which is integrated with a health system, expects to start a medical home pilot in 2009.
Although HealthPartners has not yet finalized its payment strategy, Zimmermann appreciates MedPAC's attempt to hold medical homes accountable for the care they provide. The commission proposes a pay-for-performance approach in which medical homes can be financially rewarded — or penalized — if they do not meet CMS standards.
"We think it's really important that we don't just add another care management fee on top of the current payment system for Medicare," Zimmermann says.
Public information campaign
Regardless of how Medicare's medical home criteria compare to that of private payers, Zimmermann thinks having CMS promoting the idea will help private payers succeed in their own efforts. MedPAC says Medicare should conduct a public information campaign on the benefits of comprehensive primary care as part of its roll-out of the medical home pilot.
"When Medicare gets behind something, it really can help drive change," she says.
Meanwhile, Cigna in June announced its medical home pilot, available to its 19,000 members who receive care from one of 391 Dartmouth-Hitchcock Medical Center primary care physicians practicing in family medicine, internal medicine, and pediatrics. This project does not focus specifically on patients with chronic conditions. Participating physicians will be paid for the medical services they provide, plus an extra amount for care management, and will receive pay-for-performance rewards if they improve quality and the delivery of appropriate health care.
Cigna officials expect that higher up-front fees for care coordination will be offset by better quality and lower total medical costs in the long run. The first evaluation of the program will begin after it has operated for at least a year.
Quality will be defined as the extent to which patients receive care according to nationally endorsed evidence-based guidelines. If Dartmouth improves both the quality and efficiency of care, the medical center will receive a financial reward; no penalty will be assessed for failure.
Group Health and Health Insurance Plan of New York — two leading insurers in New York — in January announced a two-year medical home pilot. About 20,000 patients will be randomly assigned to a physician practice that serves as a medical home. An evaluation will compare the results of the medical home participants with those of patients assigned to a control group.
UnitedHealth Group is conducting a medical home pilot program in Florida in conjunction with the American Academy of Family Physicians, the American Academy of Pediatrics, the American Osteopathic Association, and the American College of Physicians.
Bundled payments
While the medical-home initiatives are important, health plan executives should also note just how tough MedPAC is on hospitals. For instance, three recommendations focus on moving toward a so-called bundled payment that forces hospitals, physicians, and other caregivers to cooperate with one another to control the volume and cost of services delivered for an episode of care.
The three recommendations are:
Report information — confidentially at first, and then publicly — about how individual hospitals and physicians care for patients during and after a hospitalization.
Reduce payments to hospitals that have high readmission rates for certain conditions, and allow hospitals to reward physicians financially for helping to reduce readmission rates.
Conduct a pilot test of a bundled payment strategy in which a hospital and its affiliated physicians would receive a single payment for all services associated with a hospitalization and for all related services in the 30 days after the patient is discharged.
If adopted, MedPAC's recommendations could reinforce payment reform initiatives surfacing from private payers around the country.
"As a health plan this exactly corresponds to what we think needs to happen in payment reform overall," says Zimmermann of HealthPartners. "This is where the private sector is already heading in terms of working with providers on different ways to pay for services."
HealthPartners likes its chances in the new world envisioned by MedPAC. "We think integrated systems like HealthPartners are poised to be rewarded in this type of payment system," Zimmermann says.
Bold action needed
The Mayo Clinic, which has emerged as a leader in the health care reform movement, has convened more than 800 stakeholders in events sponsored by its Health Policy Center in the past two years. The consensus from those conversations is that bold action is needed to fix Medicare, which is an essential component of any coherent, sustainable health care system.
"MedPAC's recommendations are small steps but steps in the right direction," says Bruce Kelly, Mayo's director of government relations. "If we had our druthers, we would probably go further with Medicare to try to get away from its current model."
The advantage of MedPAC's recommendations, Kelly says, is that they are politically viable. But the MedPAC recommendations will not be enacted without some fights.
"There's a lot of money riding on these changes," says Stuart Guterman, senior program director for the Commonwealth Fund's Program on Medicare's Future.
He takes encouragement that over the past few years, "We've really made tremendous progress in accepting the fact that you need to start paying for what you want because you get what you pay for."
That does not change the truth that what is good for society in the long run may be bad for parts of the health care industry right now.
"There's got to be a point where the interested parties — physicians and hospitals and other providers, insurance companies, and the people who receive health care — are going to understand that it's time to stop fighting for a first-class berth on a ship that's headed toward an iceberg," he says.
"The system is falling apart, and no one is going to be better off if we don't do some pretty substantial things to change the way we view health care in this country."
---
Our most popular topics on Managedcaremag.com
---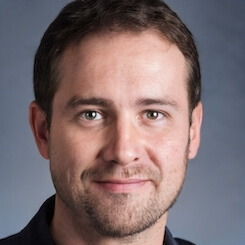 Paul Lendner ist ein praktizierender Experte im Bereich Gesundheit, Medizin und Fitness. Er schreibt bereits seit über 5 Jahren für das Managed Care Mag. Mit seinen Artikeln, die einen einzigartigen Expertenstatus nachweisen, liefert er unseren Lesern nicht nur Mehrwert, sondern auch Hilfestellung bei ihren Problemen.