With more than 360 biotech products in the pipeline, high-cost injectable drugs are about to flood the market. How will we control the expenditure?
The pharmacogenomic explosion is about to go off, and the health care industry is bracing for the skyrocketing costs associated with these specialty drugs — 99 percent of which are administered by injection. This means that the already difficult job of managing injectable medications will get tougher, as biogenetic drugs that target rare and chronic diseases begin to flood the market.
"With more than 360 biotech products in the pipeline, most of which will cost over $1,000 a month, there is a widespread sense of urgency," says Linda Geurkink, senior director of new business development for Express Scripts.
The preparations under way are sending an unprecedented wave of change through the managed care industry. Traditional wholesale and retail pharmacy-distribution channels are poorly equipped to dispense these products, which carry a unique set of needs relative to care management, shipping, and storage. As plans scramble to rethink benefit designs to contend with this shift, a high-stakes, multibillion-dollar cottage industry called specialty pharmacy has emerged.
Specialty carveouts are managed pharmacy benefit programs originating with a variety of parent companies, including pharmacy benefit managers, mail-order distributors, and startups, acting as a single source to manage utilization and distribution of injectables that patients administer to themselves at home. These programs are set up in conjunction with pharmacy departments within plans, or as external organizations, to provide volume-buying power, controlled distribution, and clinical support for patients, along with the tighter control over utilization.
Many believe that specialty pharmacy is an extremely promising approach to managing the unique challenges injectables present, offering health plans not only reduced costs that come with high-volume purchasing, but increased efficiency due to its specific focus on these drugs. Moreover, many emphasize that patient care is improved through the heightened disease management that these organizations offer — sometimes at no additional cost to plans, patients, and physicians.
Costs and complications
Historically, most injectable drugs have been administered in the physician's office or in the hospital. In general, according to Susan Peard, a principal at Pharmacy Outcomes Specialists, a consulting company in Lake Zurich, Ill., the PBM world has managed self-injectable drugs such as insulin and Imitrex reasonably well, with modest copayments. But with the sharp rise in the number of expensive specialty injectable drugs expected to become available, new strategies are needed to assure appropriate utilization.
"Injectable drugs are used by about 2 percent of the patient population," says Peard, "but they are costing about 10 percent of plan resources. So this is a tremendous problem."
Everett Neville, senior director of clinical pharmacy management for Express Scripts' managed care division, puts the cost equation into perspective. The PBM's own experience with patients who require specialty injectables averages $1,200 per person per month.
By all accounts, plans and PBMs need to rethink their approach to injectable drugs. "PBMs that make this part of their normal process are going to have a problem," says Tim Sawyers, RPh, MBA, president of Cincinnati-based Performance Managed Care Consultants.
The overriding dynamic now shaping the managed care industry — shifting costs to the patient and delivering more care outside institutional settings or even the physician's office — adds a layer of complexity to getting a handle on injectables.
"More and more," Sawyers explains, "these drugs are administered at home by the patient or caregiver or visiting nurse; occasionally, the drug is given to a patient at discharge from the hospital to pick up at a pharmacy. Then the patient brings it to the doctor's office to be administered there."
The plans are trying to structure benefits for injectables in a way that ensures that the patient has access to the medication in these various settings.
What's evolving within the area of specialty drugs, according to Donna Howell-Smith, RPh, MBA, of Humana, are delivery services that support the patient while meeting the unique storage and handling specifications of these drugs.
Biotech drugs require specialized clinical staff to educate members, due to the severity and complexity of these patients' chronic diseases and the challenges imposed by the injectable-drug regimens.
Because these drugs are high-cost inventory with limited use, pharmacies generally do not stock them, complicating patient access.
Additionally, there are temperature concerns, special shipping and handling needs, and specific times and methods for administration.
"Most injectables are unstable proteins that are destroyed by stomach acid, which is why they require parenteral administration, and the prohibitive cost of sending a nurse to the house each time means patients need to inject the drugs themselves — or arrange for someone nearby to do it," says Thomas Morrow, MD, vice president and medical director of One Health Plan of Georgia.
The industry is adapting slowly — and, says Morrow, "My sense is that no one is fully prepared."
Some plans are letting this area evolve as it happens, while others are getting proactive. A sampling of the questions that now are surfacing, according to Sawyers, includes: "Is this a medical claim? Do we shift it to pharmacy, because of the growing volume, and let the PBMs deal with it? Or do we carve this out of pharmacy and process it as a pharmacy claim?"
Michael Ellis, senior vice president for specialty pharmacy at AdvancePCS, notes that only a few years ago, injectables constituted less than 1 percent of covered lives and less than 1 percent of total drug spending, but they now account for nearly 8 percent of total spending at AdvancePCS. "In 2000, there were approximately 92 specialty drugs on the market. That figure is expected to double or perhaps even triple by 2005."
Handling claims
Injectables present a multidimensional claims headache, with many entities processing and/or controlling the claims without a consistent methodology.
Health plans, for instance, are trying to determine whether biotech injectables should be a pharmacy or medical claim. The current trend is to move coverage of injectables to the pharmacy side, "which means more rigorous criteria for approval and heightened control that could lead to increased savings," explains Ira Studin, president of Stellar Managed Care, a pharmaceutical business strategy consulting company in Cherry Hill, N.J.
Billing for injectables through medical claims is essentially primitive, because these claims are not specific as to the medication, the quantity, or the dosing regimen — meaning that billing for excessive or inaccurate dosages can go unnoticed. Additionally, the medical claims system has no mechanisms in place for claims processors to limit payments to physicians.
"In some cases," says Peard, "physicians are getting a 600-percent markup. Plans are waking up to that. Medical claims are submitted using J codes to reimburse physicians for injectable products, which are essentially nondescriptive."
Switching to a National Drug Center (NDC) billing code system allows plans to save significant amounts by providing stricter control over dosage amounts for which they are being billed.
At Express Scripts, "We now have about 76 drugs with 250 NDCs, and there are currently about 90 biotech injectable drugs on the market. I would recommend starting small, concentrating on just a few drugs," says Neville. "We are seeing a savings of about 10 to 20 percent on the medical side and an additional 10 percent savings in pharmacy due to deeper discounts and tightened formulary controls."
At the same time, member liability is increasing to accommodate the cost shifts that are occurring. "We are moving toward a kind of coinsurance," says Studin. "The four-tier benefit design evolved due to the increase in injectable and lifestyle drugs."
Ellis, of Advance PCS, concurs: "Some plans are instituting a fourth-tier copayment, with an out-of-pocket maximum. With Gaucher's disease, for example, the annual cost for treatment is $300,000. Based on an 80/20 split, the patient would lay out $60,000 per year. With an out-of-pocket maximum, patient costs come down to $5,000 or $10,000 per year." Some plans are using a high copayment, such as $75 for the specialty injectables, rather than $5, $10, or $20.
Taking a long view
Specialty injectable drugs are for chronic illness and involve long-term treatments, so much of the savings will not be realized immediately, explains Howell-Smith. Yet, she contends, any of these highly targeted medications will lead to substantial reductions in morbidity and better outcomes that, ultimately, could reduce the long-term cost of care.
"In evaluating the cost effectiveness of these drugs, we ask pharmacy management to gather data that allow them to have a look at the demographics for themselves," says Howell-Smith. The alternatives, whether surgical procedures or long-term treatment with conventional medications, add to total treatment costs, particularly with respect to measures that may be difficult to quantify, such as lost or reduced productivity.
Yet, short-term costs will continue to mount, and the industry faces a huge gap with respect to management strategies for injectable drugs.
With the aging of the baby boom population, more prescriptions are being written for every kind of drug. "As patients are moved to the outpatient environment, we see greater use of injectable contraceptives and drugs for arthritis as at-home treatments," says Sawyers. "We're seeing more prescriptions for injectables like Epogen and Procrit, which boost red blood cells in patients undergoing chemotherapy. This was ordinarily done in the doctor's office, but physicians don't want to keep these expensive drugs on their shelves."
PBMs haven't been paying enough attention to these types of drugs, says Peard. "Rebetron for hepatitis C is about $8,000 a course, which can last three years. This is a problem in the PBM world, because there is no real strategy for managing it. There are no medical limits in place, such as to ask beyond six months, 'Is this medically necessary?'"
Given such prohibitive costs, appropriate use is essential. "Lupron Depot is used to treat endometriosis, but if it is being used for fertility instead of what it is actually being covered for, then you're incurring an expense that is not part of the original benefit design," says Sawyers. "Prior authorization, therefore, is a key component, and its importance will intensify as more injectable drugs hit the market."
Case management becomes more important, too. "Patients want the latest, docs want to try the latest, but that's not always the best choice for a patient," Sawyers warns. Some caution is needed before rushing to embrace these specialty drugs that can cost 10 times as much as oral medications. "Typically a step-care approach is the right way to go."
Enter specialty pharmacy
Specialty pharmacy carveouts are specifically set up to control the costs of providing injectable therapies. These entities are differentiated from one another by the strength of their capacity to generate data that create more complete patient profiles to improve utilization management. Physicians tend to welcome these programs, because they lessen the administrative burden.
"We are seeing a paradigm shift that physicians will understand," says Geurkink, of Express Scripts. "The efficiency of the specialty pharmacy model quickly becomes clear."
The carveout companies are playing a large role in disease management, and they are helping to track comorbid conditions. Because the specialty pharmacies do not charge a separate fee for the disease management portion of their services, this model is highly attractive to MCOs and to third-party administrators.
"These entities are basically a combination of a wholesale distributor, a retail pharmacy, and a mail-order pharmacy," says Morrow. "For the most part, they can build the cost of the disease management services into the cost of the drugs, so the plan's increase in cost is incremental.
"Medical directors are asking, 'Are we really going to save money, or is this all smoke and mirrors?'" he adds. "If we can save on the medical side by not having the patient require a hospital stay, as the result of, say, a bleeding episode from the nonsteroidals, or by keeping them from developing the severe side effects of the corticosteroids, then we see a return on investment. But nobody has put those metrics together."
Data are needed from many sources, he adds, and none of the specialty pharmacies seem capable of gathering that data — yet. Eventually, though, that's where the information will come from and that will lead to better outcomes.
"A classic example of this is depression," says Morrow. "It has been suggested that 40 percent of patients with multiple sclerosis may be depressed at any one time. Why not screen for this depression at the same time arrangements are being made for the delivery of the Avenox, Copaxone, or Betaserone? This can be done over the phone at the level of the specialty carveout when the pharmacist contacts the patient. The idea is to use the interaction time to determine if there are side effects or compliance issues."
By transferring some duties to the specialty pharmacy, health plans see a reduced administrative burden, says Morrow. "The specialty pharmacy helps the physician with adherence issues, and the higher level of case management provides patient incentives, with the added convenience of delivery and increased reliability. The local pharmacy cannot provide these services."
Evolving roles
"Ultimately, specialty pharmacy will be a natural extension of benefit plans, ensuring that patients can access the right clinical services at the lowest possible cost," Ellis says.
"Carveouts provide a saving to the payer of about 10 percent," says Neville. "We're seeing a plan saving of up to 20 percent over the medical benefit, a savings of $150 per person per month for those using these drugs."
Like HMOs and PBMs before it, specialty pharmacy will evolve in sophistication and levels of service. "The bar is rising as, increasingly, specialty pharmacies are differentiated by service, specifically the extent of their disease management capabilities and modification of outcomes," says Morrow. By measuring and encouraging patient adherence to treatment regimens, for example, specialty pharmacies can reduce the morbidity associated with the failure to comply. Better communication with patients and heightened patient education can modify patient behavior in ways that can lead to improved outcomes, making these specialty carveouts more attractive to plans.
Morrow is excited about this niche. "These diseases are often catastrophic, with high social costs. These patients require a lot of care. This is a refreshing approach to what has essentially become a commodity-driven system."
The role of pharmacists, he adds, will become much more important, as specialty pharmacies give them more opportunities to help improve outcomes through greater involvement with patients.
"This is a much more focused machine. Some of the payback is long term, but it is going to be there," he says. Drawing a metaphor between where we are in the conversion to specialty pharmacy and a recent family excursion to the Ecuadorian rainforest, he adds: "Anxiety eventually gives way to a sense of awe. These are magical compounds that will prevent disability and extend life."
Should plans seriously consider this option? Morrow replies without a trace of hesitation:
"I cannot think of a negative to the specialty carveouts, except perhaps the lack of convenience of going to a corner drug store."
---
Our most popular topics on Managedcaremag.com
---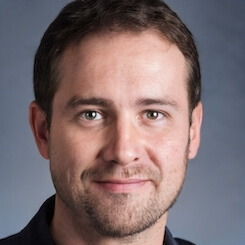 Paul Lendner ist ein praktizierender Experte im Bereich Gesundheit, Medizin und Fitness. Er schreibt bereits seit über 5 Jahren für das Managed Care Mag. Mit seinen Artikeln, die einen einzigartigen Expertenstatus nachweisen, liefert er unseren Lesern nicht nur Mehrwert, sondern auch Hilfestellung bei ihren Problemen.