Escalating premiums, changing attitudes play a role in employers' decision to take on the same thing that burned many physicians: financial risk.
Rapidly rising health care costs, along with the desire to gain more flexibility and control over their health plan offer ings, are leading more companies to self-fund their HMO plans.
Although self-insured PPOs and point-of-service plans have been around for decades, self-funded HMOs are attracting increased attention as a way to reduce costs and manage company health care benefits better in a tight economy.
For the percentage of employers who self-fund — self-insure, if you prefer — their HMOs doubled in 2001 to 13 percent, compared to 6 percent the year before, according to a national survey of more than 2,800 employers by Mercer Human Resource Consulting. Blaine Bos, a principal in Mercer and coauthor of the study, expects to see the percentage climb even higher, to 20 percent, in 2002.
"The recent interest in self-funded HMOs is being driven primarily by health care cost increases that have returned to double digits," Bos says. "Employers are looking for any way possible to reduce costs, and self-insurance — particularly for large employers — is one way to do that."
According to the Mercer study, the average cost of health care benefits for active employees rose 11.2 percent in 2001, from $4,430 per employee to $4,924. That jump comes on the heels of an 8.1-percent increase in 2000.
Employers' changing attitudes toward HMOs are another factor leading many to self-insure, says Richard Ostuw, senior consultant at Towers Perrin, the management and human resources consulting company. "Twenty years ago, employers viewed HMOs as kind of an opt-out," he says. "Over time, that's evolved to where many employers now treat HMOs as part of their employer-sponsored health program. So, they are more inclined to self-insure them, along with the other plans that they have self-insured for the last 20 to 30 years."
HMOs are also driving the trend toward self-insurance as a way to share risk, Bos notes. "In 2001, we started seeing a lot of movement away from capitation in certain markets," he says. "For many years, the risk was on the doctors and hospitals in their networks through capitation arrangements. Now that capitation is becoming increasingly unpopular, HMOs are having to take those risks back. As a result, many are beginning to suggest to clients of all sizes that perhaps they would like to self-insure."
Ostuw agrees. "As costs increased over the last few years and HMOs sometimes lost money on insured contracts, their attitude changed. Now, many of them are happier to self-insure and let the employer take the risk. The HMOs know that they can't lose money on self-insured arrangements, even though the profit margin might be less."
Company size plays a big role in whether employers decide to self-fund their HMOs. Big multistate employers with large pools of employees can afford to assume the brunt of the financial risk of paying medical claims as they arise. Smaller companies, however, typically do not have the reserves to cover heavier-than-expected claims. To partially protect themselves from catastrophic claims, many small employers also purchase stop-loss insurance.
For employees, a company switch from a fully insured HMO to a self-funded plan may go unnoticed unless fewer HMOs are offered or new ID cards are issued if the name is changed. "This is seamless to employees," Bos says. "It is more of a financial vehicle than a method of delivering care."
Benefits to employers
In addition to saving money up front on HMO premiums and risk charges, employers that self-insure no longer have to pay states' insurance premium taxes or follow state-mandated coverage regulations. This gives companies more control over their plans' design and the ability to implement cost-effective health care prevention or treatment techniques through disease management programs.
"Employers have long believed that they can control the costs of their employees, or at least influence them through education and health promotion," says Ray Werntz, president of the Consumer Health Education Council (CHEC), a component of the Employee Benefit Research Institute, a private public-policy research organization.
Self-funded HMOs do fall under the jurisdiction of the Employee Retirement Income Security Act (ERISA), meaning that employers must manage the plans as they do other health benefit plans and follow certain regulations established by the federal government. "Compared with insured HMOs, there may be differences in how employers communicate with plans and how they handle appeals, but the differences are typically not significant for either the employer or employee," Ostuw says. "In theory, self-insurance exempts the plans from state insurance rules, but the HMO operations systems typically preclude significant changes. In general, the change to self-insurance affects the cost but is transparent to employees, except in most states it can be called an HMO only if it is insured."
Companies that self-fund also gain access to medical claims data, something fully insured HMOs do not provide. This allows employers to understand the true costs of their health care plans and to tailor those plans accordingly. The ability to access claims data was the critical driver behind Eastman Kodak's decision to self-fund three HMOs in Rochester, N.Y., last January. Approximately 15,000 employees are currently enrolled in the self-insured plans.
"We would be foolish to say that cost was not a factor," says Sandy Feil, Kodak's director of worldwide total compensation. "But to provide better-quality health care for our employees, we needed more data. Not having access to claims data made it difficult to do any forecasting or planning around our health plans."
Kodak, Rochester's largest employer, first offered a self-funded PPO in 1998 to about 10,000 employees. After analyzing medical claims data from that plan, the company implemented a new pharmacy benefit plan.
"The ability to look at our data allowed us to implement programs that offered cost-effective benefits and higher quality to our employees," Feil says.
Rochester's second largest employer, Xerox, also cited access to claims data as an important factor in deciding to offer only self-insured HMOs to its 11,000 Rochester employees this year. "We spend in excess of $90 million in health care in Rochester, and, prior to this year, we had very little information on what we were spending those dollars on," says Christa Carone, a spokesperson for Xerox. "With self-insurance, we now have the option of obtaining aggregate data about our claims so that we can do a more effective job of controlling these costs through health and wellness programs."
Carone adds that Xerox experienced a 15-percent increase in health plan premiums in Rochester from 2001 to 2002, well above the national average. "Our decision to self-insure was also based on helping us contain those cost increases," she says.
No silver bullet
Self-funded HMO plans are not without obstacles. In addition to assuming all the financial risk of medical claims, companies that self-insure are no longer protected by state regulations. In rare cases, they could face insolvency if their reserves run dry.
"Self-insurance is not a slam-dunk," warns the CHEC's Werntz. "Companies need to be very careful about deciding what will or will not be covered and how to handle coverage-decision challenges that lead to claims appeals. These can be fairly complex financial arrangements."
Werntz speaks from experience. Before joining the CHEC three years ago, he worked in human resources at a large Chicago-based company that moved 2,000 employees in a St. Louis subsidiary to a self-insured HMO in 1994, well ahead of the national trend. "This was essentially an experiment, and it worked very well," Werntz says. "But it's not for the faint of heart. You really have to know what you are doing."
"The risk is always there," Mercer's Bos concedes. A single claim can create some major problems for employers, which is why they need to be able to spread the risk of a catastrophic claim over a reasonable number of employees. Over time, if an employer's demographic pool is better than the larger risk pool that the HMOs carry, that risk should be positive for the employer."
Cost reductions over the long haul are no guarantee, however. "There may be financial efficiency inside the plan, but the work around the plan is going to change," Werntz says. "Simply because a company avoids premium taxes, and changes the risk pool by controlling it and isolating it to its own employees, that does not necessarily mean it will be a better financial arrangement in the long run than an insured plan."
Most employers that self-fund their HMOs, including Kodak and Xerox, continue to pay the HMO to administer the plans and process claims. Industry consultants expect such outsourcing arrangements to continue, particularly once all of HIPAA's regulations go into effect. "Relatively few employers are going to want to be involved in the delivery of care," Ostuw says.
In terms of the effect self-funded HMOs might have on the future of managed care, Bos expects the end results will match those seen by the loss of traditional indemnity plans. "Most indemnity contracts have disappeared over the last two decades, and it really hasn't had any impact on delivery of care," he says. "But in terms of allowing employers to reduce their administrative expenses, there has been a positive impact.
"I would expect exactly the same thing to be true as employers move their HMOs to the self-insured arena."
The trend toward self-insured HMOs may put pressure on traditional HMO pricing, Ostuw believes, noting that the high cost associated with insured HMOs is what led many employers to pursue self-funding in the first place. If HMOs set premiums too high, employers may be more inclined to self-insure.
As a result, Ostuw says, "HMOs will have greater incentive to control their own costs, because they will have lower margins."
Sharon Baker is a freelance writer based in Charlotte, N.C.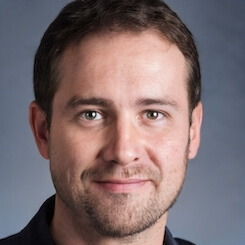 Paul Lendner ist ein praktizierender Experte im Bereich Gesundheit, Medizin und Fitness. Er schreibt bereits seit über 5 Jahren für das Managed Care Mag. Mit seinen Artikeln, die einen einzigartigen Expertenstatus nachweisen, liefert er unseren Lesern nicht nur Mehrwert, sondern auch Hilfestellung bei ihren Problemen.