Fortune 500 employers are ready to shed old benefit models for "managed consumerism"
Fortune 500 employers that are increasing health plan deductibles, adding coinsurance, and putting incentives in place to encourage employees to embrace healthy lifestyles are getting more involved in the details of health plan benefit design than they have ever been.
The reason, of course, is the cost of health care. It tops the list of CEOs' and CFOs' concerns in survey after survey. At the end of last year, the Business Roundtable, a trade association for chief executives at large corporations, surveyed CEOs and found that 43 percent cited health care as their top cost pressure.
"It is a pretty desperate situation," says Helen Darling, president of the National Business Group on Health. "The average cost of health care per active employee in the U.S. today is between $7,000 and $8,000, whereas the average wage in this country is about $35,000. That's really not sustainable."
Large companies are increasingly working with health plans to iron out the details of potential fixes, says Robert Galvin, MD, director of global health at General Electric. This intersection of rising costs and a greater interest in plan design is history repeating itself, he adds.
"It reminds me a lot of 10 or 12 years ago, when employers and health plans came together to help create managed care," Galvin says.
Looking at the past may give insurers today a sense of how their relationships with employers will evolve and shed light on what opportunities exist now. The growth of managed care, for example, led to significant employer activity in health plan quality and provider safety issues, while the advent of consumer-directed care appears to be increasing companies' push toward transparency in health care pricing, the rating of quality of physicians and hospitals, and the inclusion of wellness programming in health plan designs.
Since the beginning of health benefits, most large companies have left the specifics of health care coverage to insurers. With notable exceptions, such as the evolution of the Kaiser health programs in the 1930s and 1940s and Eastman Kodak's role in shaping early health benefits and the health care system in Rochester, N.Y., employers have stuck to plan designs created by the insurance industry.
"If you trace how health insurance started in this country and how Blue Cross was formed, you can see that it was taken almost directly from the property-casualty insurance," Galvin says. "Think about your homeowners' insurance. You pay the deductible, and then you are covered or you pay a percent of costs. Health insurance essentially adapted the property-casualty model into insurance for your body. That was how it worked for 50 years, until the 1980s."
Even when a growing number of employers became self-insured in the 1970s, after the passage of the Employee Retirement Income Security Act of 1974, known as ERISA, they stuck with insurance companies' health benefit designs, says Ray Werntz, a senior consultant at HPN WorldWide, a health care consulting company, and a former human resources executive with Whitman, a 50,000-employee business that is now defunct. Such benefit structures were often regulated by state laws, and they had been tested in the courts, he says. The only tinkering employers did was to increase benefits, he says. "Companies were routinely expanding benefits because they were cheap, and companies could say, 'Look at what we are giving you.'"
Employers in the '80s, however, became much more sophisticated about health coverage and how employees used it, Galvin says. Human resources executives were intrigued by the Rand Health Insurance Experiment, a long-term study demonstrating that the more people had to pay for health care, the less they used it. A series of reports from John Wennberg, MD, and his colleagues at Dartmouth also began to identify large variations in the care physicians provided in different regions of the country. The studies persuaded employers that employees and physicians were looking at health care as a consumer good, which they hadn't considered before, Galvin explains. Then, "when the inflation of the '70s finally started to go down but health care costs continued to go up, employers said, 'We've got to be smarter about what we're covering.' That was a historical break for companies."
During the "train wreck" of the 1980s, when health care cost increases hit 18 percent per year in some areas of the country, HPN's Werntz recalls, employers' first instinct was to raise deductibles, and many did.
Some large companies also began to introduce wellness and, eventually, disease management programs that did not alter the benefit plan design. "We did these things to decrease the demand that employees placed on the health insurance plan," Werntz says.
Enter the commercial HMO
A bigger change, however, came in 1987, when Allied-Signal, a technology business, became the first large company to sign a major managed care contract, Werntz says. The company signed on with Cigna to offer its employees coverage in a developing network of Cigna HMOs across the country, and Cigna agreed to hold rate increases to a certain percentage for three years. Some 110,000 Allied-Signal employees and dependents ended up enrolled in Cigna HMOs.
"That was probably one of the most radical, groundbreaking steps in benefits history," Werntz says. "HMOs had been around since the 1970s, but the Allied-Signal deal made all employers start to see HMOs as a better option."
With health care costs continuing to rise at unprecedented rates during that time, employers had to pay attention to the alternatives, says Paul Fronstin, director of the Health Research and Education Program at the Employee Benefit Research Institute. "They finally became interested in what managed care — referrals to specialists, better integration of health care, and negotiating discounts with providers in return for guaranteeing them volume — could do to control their costs."
Employers also became very involved in the movement to measure health plan quality at this point and played a major role in creating the National Committee for Quality Assurance's Health Plan Employer Data and Information Set of standardized measures of health plan performance, says Darling of the Business Group, who is also a former human resources executive. "That all came out of the employer-driven movement. Everybody got very involved, and we never believed that we could let up."
Today, just as during '80s, employers are struggling to reduce costs. "And they are turning to the market again," Fronstin says.
Insurance companies and third-party administrators introduced health savings accounts and consumer-directed plans to the market and had to persuade employers to use them, Werntz says. Golden Rule, an insurance company in Indianapolis, began offering medical savings accounts, a precursor to health savings accounts, in 1993. And startup companies first launched consumer-directed health plans in the late '90s and early 2000s.
But many employers hesitated to act, and like Allied-Signal's move, it took some pioneering employers to get the ball rolling with CDHPs, Werntz says. "Employers weren't going to do consumer-directed health care until a handful of larger employers bit the bullet and did it." Medtronic, a medical technology company in the Fortune 500, became Definity Health's first client in 2000, introducing Definity's CDHP to its employees in January 2001. Medtronic is currently wrapping up its fifth year with Definity, and 4,500 employees, or 24 percent of eligible participants, are enrolled.
Companies have to stay involved in health plan benefit designs because of the economics, says Janemarie Mulvey, PhD, president and chief economist of the Employment Policy Foundation. "Health care costs have been growing nearly twice as fast as the economy. And for employers, they have been growing faster than overall health care spending. Private health insurance has been growing at about 11 percent, where overall health care costs have been increasing about 8 percent."
Employers' fear
The outlook for the future is troubling for employers as well as employees, according to the foundation's "American Workplace 2005" report. Health care benefits costs made up less than 5 percent of wages through the 1970s, but by 2005, that had risen to more than 10 percent. By 2013, the foundation predicts, health care benefits could be at 25 percent of wages. The figures are based on the fact that private health insurance costs have risen 70 percent since 2000, compared with an 11 percent growth in wages, according to the report.
"Employers are concerned, and they are trying to get more involved in redesigning their health plans to fix some of the problems," Mulvey says.
About 16 percent of companies offer a CDHP to employees, and another 38 percent plan to in the next year or two, according to a recent survey by Employee Benefit News and Forrester Research. And CDHPs bring new details that employers have to think about, says Joseph Martingale, national leader for health care strategy for Watson Wyatt, the human resources consulting company. "Employers still have to be concerned about the design of the benefit structure, the level of the deductible, how much coinsurance applies after the deductible is met, and what the out-of-pocket limit is. But with CDHPs, employers are also involved in getting information and tools to employees to help them deal with their new responsibility to take care of their health and their health care needs.
"A lot that of this is relatively new in terms of the nature of information sources about quality and price," Martingale says. "It's a more complicated environment. Employers are taking on the role of making sure their employees are educated and encouraged so that they can live up to the new responsibilities that they are asked to bear."
Employers will select health plans based on these issues, says the Business Group's Darling. "Companies are going to look for things that allow their employees to make wiser, more informed health care decisions, because they certainly don't want to leave them out there all alone."
A growing emphasis on wellness programming as part of the benefit plan is also emerging, she says. "Historically, wellness programs have been pretty small and not connected to a lot of other things. What has really just started is a big shift in thinking at the highest levels of corporations. You can only do so much with plan design and what you really should be doing is trying to help people be healthy so they don't need or want services.
"Executives are taking a very different view about health improvement than they did before," she says. "We're seeing a lot more programs, and they tend to be more comprehensive." Employers are also focusing heavily on the financial side of benefit design, Galvin says. "What you see now is that companies are really moving back to deductibles and coinsurance, but this time they are beginning to do it with much more bite. Whereas deductibles before managed care were $150, today's plans are at $1,000. Employers are also including some steerage in plan design, which means giving employees financial incentives to see higher-quality providers."
Employers recognize that certain parts of managed care were successful and shouldn't be disregarded, he says. "We have to go back to what managed care did well in terms of networks and increasing quality."
That's why he and others are calling what needs to happen "managed consumerism," he says. "What we are really saying is that managed care didn't work and property-casualty didn't work. We still have to manage care, but we have to get the consumer engaged."
The approach will require employers and health plans to work together, Galvin says. "When managed care collapsed, there was really a fallout between employers and health plans, and I think what you are now seeing with this managed consumerism is a new coming together and a new opportunity. We'll see if we can do it better this time."
---
Our most popular topics on Managedcaremag.com
---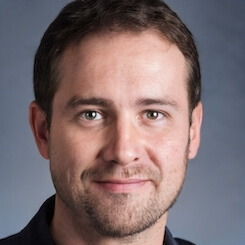 Paul Lendner ist ein praktizierender Experte im Bereich Gesundheit, Medizin und Fitness. Er schreibt bereits seit über 5 Jahren für das Managed Care Mag. Mit seinen Artikeln, die einen einzigartigen Expertenstatus nachweisen, liefert er unseren Lesern nicht nur Mehrwert, sondern auch Hilfestellung bei ihren Problemen.