The 11 new measures — as is the case with those already in place — focus on problems that greatly affect their employees, and therefore overall costs.
Some health plan executives will probably grouse about the expense of complying with the newest HEDIS guidelines, since the draft of HEDIS 2004 includes 11 new measures (see box).
This grumbling is nothing new, says Helen Darling, president of the Washington Business Group on Health.
"They've always complained about that," says Darling, who cochaired the NCQA panel that compiled the new measures. "That's like saying they always complain about developing the appropriate digital infrastructure for performance measurement and customer service."
Just as some citizens will complain about taxes while demanding the services taxes provide, some health plan executives will vent their frustrations about what it takes to become HEDIS-compliant, and then proudly tout the NCQA's approval.
"Obviously, it's part of the way that everybody does business — to talk about all the things that are costly," says Darling.
Someone's watching
Despite these irritants, health plans take HEDIS very seriously because employers take it seriously. "If we didn't have HEDIS, employers would be inventing HEDIS," Darling asserts. "They're certainly looking at cost, but they're also looking at the other measures."
Darling knows of what she speaks. One of the jobs that she held before going to the Washington Business Group on Health was as the manager for international compensation and benefits for Xerox, where she oversaw the purchasing of health benefits for more than 144,000 employees by coordinating contracts with more than 200 HMOs.
Attitude important
"When I was managing health benefits at Xerox, we would not contract with a plan that didn't report HEDIS," Darling recalls. "We were concerned, not only with getting the data, but also with gauging the health plan's attitude toward disclosure and performance."
She is not the only representative of an employer coalition who feels this way.
"We applaud the expansion of HEDIS to look at more of the key illnesses and issues affecting the American work force and the American people," says Suzanne Paranjpe, senior vice president for strategic development at the National Business Coalition on Health. "The new measures… will give employers the information they need to appropriately reward quality and ensure that people get better care and service tomorrow."
Much discussed
The 11 new HEDIS measures have been much discussed since NCQA released them in early February. Eight of them have to do with clinical concerns; the other three deal with customer service.
NCQA President Margaret E. O'Kane says that the new measures deal with some of the country's top health concerns. For instance, two look at overuse of antibiotics.
"By focusing attention on these areas, we can expect to see improvements that will save lives, prevent suffering, and help doctors deliver the best possible care for their patients," says O'Kane.
Antibiotics overused
The NCQA notes: "In 1998, about 30 percent of the 25 million patients who sought care for nonspecific upper respiratory infection (i.e., the common cold) received antibiotics, many of them unnecessarily. This tendency to over-prescribe antibiotics has contributed to the rise of bacterial strains that are increasingly resistant to antibiotics."
Joseph Silva, MD, dean of the University of California, Davis School of Medicine, underscores just how important such monitoring is.
"The excessive use of antibiotics can not only be costly, but literally life threatening," says Silva. "Through these new measures, HEDIS will help lower the risk of potentially fatal infections, side effects, and allergies."
Darling contends that employers will monitor this sort of measure closely. "The so-called effectiveness-of-care measures, the ones that deal with clinical services, really do illustrate how different plans are actually changing or not changing, as the case may be, the delivery of care to their employees and attendant families and retirees. Evidence that some plans are better and are driving change is very, very important to employers."
This has been proven by employers' interest in HEDIS measures currently in place.
"When you look at something like the measurement of cholesterol or beta-blockers or treatment for depression, those are areas where they have a lot of employees and spouses and retirees who are affected by those conditions and those problems," says Darling. "To what extent are these measures included in requests for information or requests for proposals? They are always included."
An integral part
Employers view HEDIS measurements as being integral to how a competent HMO operates.
"We say, if you don't know how many people are getting beta-blockers after heart attack, then there's something wrong with your performance," says Darling. "Even if it costs money, it saves money because you're not paying for the heart attack that happened because you didn't give this man a beta-blocker."
New HEDIS Measures
The eight new clinical HEDIS measures are:
Appropriate treatment of children with upper respiratory infection. Tracks the rate of antibiotic prescriptions for children with upper respiratory infection.
Appropriate treatment for children with pharyngitis. Measures the rate of youngsters who were prescribed an antibiotic for pharyngitis and who were tested for group A streptococcus.
Colorectal cancer screening. Assesses whether adults age 50-80 have had appropriate screening for colorectal cancer.
Management of urinary incontinence in older adults. Tracks the percentage of Medicare members 65 and older whom reported urinary incontinence and discussed the problem with a health care provider and received treatment in the past six months.
Outpatient management of heart failure. Tracks the rate of members 65 and older who received a beta-blocker prescription within 90 days of a hospital discharge for heart failure.
Osteoporosis management in women who have had a fracture. Measures the percentage of women 67 and older who were diagnosed with a fracture and who received either a bone mineral density test or prescription treatment for osteoporosis within six months of the date of the fracture.
Chemical dependency services. Four different categories of chemical dependency services are reported in the identification of alcohol and other drug (AOD) services. They are: inpatient, day/night, ambulatory, and any (inpatient, day/night, ambulatory).
The two-pronged initiation and engagement of alcohol and other drug-dependence treatment measure. Tracks the percentage of adults with AOD dependence who initiate treatment and the percentage who receive two additional AOD services within 30 days of that initiation.
In addition, there are three customer service measures.
The call abandonment measure. Determines the rate of calls to the health plan call center (during operating hours) that were abandoned (i.e., the caller decided to hang up) before being answered by a person.
Call answer timeliness. Calculates the percentages of calls answered by a real person within 15 and 30 seconds.
Claims timeliness. Measures the rate of claims that were paid or denied within 30 calendar days of receipt by the health plan or its delegate (e.g., a claims-processing center).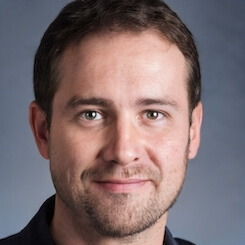 Paul Lendner ist ein praktizierender Experte im Bereich Gesundheit, Medizin und Fitness. Er schreibt bereits seit über 5 Jahren für das Managed Care Mag. Mit seinen Artikeln, die einen einzigartigen Expertenstatus nachweisen, liefert er unseren Lesern nicht nur Mehrwert, sondern auch Hilfestellung bei ihren Problemen.