The big packages of the 1990s are long gone. Mergers mean stiffer competition for fewer positions.
There are a few good reasons compensation for managed care executives hasn't increased very much recently — mergers, mergers and, well, mergers. Faced with ongoing consolidation in the health care industry, the average remuneration for chief executive officers rose in the low- to mid-single digits last year, on a percentage basis. Meanwhile, compensation for chief medical officers, for instance, didn't really increase at all, according to industry consultants and recruiters.
"I have never seen so many people who are talented and unemployed," says Patricia French, who runs the French Group, a health care recruiting company. "The market consolidations and reorganizations are causing a large number of qualified people to flood the market. So many health plans are merging. There are always exceptions, but there are fewer top-level positions, overall. And that's hurt salaries."
Bonuses not huge
For instance, the median salary for a chief executive was $245,000 last year, according to DeMarco & Associates, which publishes the Warren Surveys of health care plans. Throw in a bonus and the median pay given a chief executive was $255,875. In other words, the bonuses weren't huge.
"The picture is really a mixed bag" for executives, says Bill DeMarco, who heads the consulting company. "Two or three years ago, we were probably talking about double-digit increases each year. Now, we're seeing salaries go up, but at a slower rate, maybe 6 to 7 percent." Still, that's better than most who work in the industry can say.
The underlying shifts in managed care explain the trends.
For one thing, the big are getting bigger through mergers and acquisitions. For instance, Anthem Blue Cross Blue Shield, recently paid about $4 billion for Trigon Healthcare.
And Wellpoint has been on a tear. Recently, the company attempted to buy CareFirst, which runs Blue Cross and Blue Shield operations in and around Washington, D.C. Before that, Wellpoint purchased Blue Cross and Blue Shield of Missouri, Healthlink, and MethodistCare.
Less demand
What these and other deals indicate is that, by and large, there's less demand for top executives. And that appears to be likely to continue for the foreseeable future.
But that doesn't mean demand has dissipated altogether. The pressure is still on to find talented executives who can lower costs and improve care, even if it means de-emphasizing increases in memberships. Gone are the days when a chief executive was deemed successful simply by counting the number of members.
Today, the ability to deliver better care and lower costs is paramount.
"Lately, managed care is going through quite a transition phase," says Damon Ficklin, a health care services analyst at Morningstar, the mutual fund research company. "The industry has shifted from increasing market share to increasing profits. So a chief executive has to be more bottom-line focused, which is far different from the days when the name of the game was to get bigger. Today, you need a chief executive who's really focused on improving profitability and puts that ahead of membership growth."
Beyond profits, patient care is another increasingly popular measurement. Nowadays, a managed care organization is increasingly defined as successful if it satisfies customers, not just rewards shareholders with a higher stock price, according to Lisa Perlmutter, a health care compensation consultant at Towers Perrin.
As an example, 45 percent of managed care members surveyed in 16 major markets nationwide reported a high level of satisfaction with their health plan, despite rising health care costs, according to a series of surveys conducted last year by J.D. Power and Associates.
"Employers are trying to strike the right balance between cost, flexibility, and choice when it comes to selecting health care options for their employees, whether through different managed care providers or various plans offered by the same provider," said Steven Wood, who heads the research company's health division. "On the other hand, managed care organizations that want to retain members and keep their competitive edge will need to continually find ways to differentiate themselves and the plans they offer while improving the level of information, choice, access, and service to offset the negative impact of increasing out-of-pocket expenses."
Industry experts say this trend — in which surveys of specific companies and plans are used to track performance — will take on growing importance as data reveal client satisfaction.
Scorecards kept
"Definitely, one of the things that's going to influence executive pay is performance measurements," says Perlmutter. "What's changing in this business is a shift to real performance as competition gets more intense. Companies are keeping scorecards."
For those executives who can deliver, though, opportunities still await, according to recruiters. A seasoned chief executive or chief operating officer who has experience with these new dynamics at very large organizations won't have to go begging.
Says Mike Meyer, a senior vice president at Witt/Kiefer, a health care recruiter: "There has been a redirection. For this kind of chief executive, the talent is actually pretty thin. Someone who's good at managing 1 million lives may not be good at managing 10 million lives. The requirements are different.
"So in that sense, you can understand why salaries have gone up as they have. The placements we've made in the last 12 months were pretty aggressively sought. Some companies have actually started hiring again. But it's not like the 1990s, when you saw enormous salary packages. The real growth has been in long-term incentives."
But how are these leaders being compensated?
For many, the rules are changing and executives aren't getting paid as in the past.
Just think about stocks and stock options. For those who think the shortfall in the pay hikes is being picked up by stocks or stock options, forget about it.
With the stock market performing so poorly for so long, those managed care organizations that are publicly traded can't rely on securities as a carrot to dangle before existing or prospective executives.
"The stock market hasn't been going anywhere," says Richard Furniss, an executive compensation consultant with Towers Perrin. "The gains that companies saw in their stock options have leveled off. And another event upsetting the use of options is the move to count them as an expense on the books. So all this puts a dampener on their use. The real growth is in long-term incentives."
In other words, cash is king.
For the moment, this approach allows the not-for-profit organizations to play in the same league as their publicly-traded counterparts. After all, as long as the stock market stays in the doldrums, cash is more attractive. And cash is something a not-for-profit is, theoretically, in a position to offer.
Over the long term, though, the stock market is likely to recover and securities will again become more attractive as a part of compensation.
This means the publicly traded managed care organizations will probably have an advantage over the not-for-profit organizations. But until the stock market picks up, the real change in compensation at these companies will be in the pay mix, with greater use of cash and cash-based incentives.
Layoffs
Meanwhile, many large organizations are laying off people — Humana, PacifiCare, Cigna, and Aetna are the most prominent examples. For the most part, the layoffs are occurring at the lower rungs.
Recruiters, however, say the phenomenon is prompting job candidates, especially those eyeing the top slots, to seek airtight severance packages. That's because mergers, not just a bad economy, can lead to layoffs.
But the incredible shrinking industry also means less demand even for some positions higher up the ladder.
Take the chief medical director, for instance.
The trend among physicians to give up private practice for managerial and administrative spots isn't new. In fact, more physicians are looking to do so in this age of rising insurance premiums for malpractice. Pharmaceutical companies are another haven.
As a result, managed care companies can more easily pick and choose among candidates, which means salaries aren't rising very much right now.
"You used to have to pay huge sums to compensate a physician to stop practicing medicine," says DeMarco. That's not to say the salaries aren't hefty. As he notes, the median salary for a chief medical officer was $218,063, and rose to $238,115 when including a bonus.
He adds that layoffs seem to be occurring in the technology and claims departments of health plans.
"Technology allows big plans to outsource these functions at a lesser cost per claim. Top executives seize golden parachutes, making downsizing at the top more difficult," says DeMarco.
A 2001 survey of physician executives by the recruiting company Cejka found that the mean compensation at a health plan, including health maintenance organizations, was $244,693.
An updated survey will be released later this year, but the initial data indicate it's a buyers market when it comes to chief medical officers.
"While it's true that certain managed care organizations are going to pluck the best candidates from the available pool, it's also true that there aren't enough jobs for all of them right now," says Lois Dister, senior vice president at Cejka.
One exception, according to Patricia French, is a relatively new position — the chief medical information officer. This is someone who speaks two languages — medicine and technology. Although compensation packages are based upon the size of the organization and scope of responsibilities, compensation has been increasing for this new type of executive.
"Managed care organizations are all taking a hit," she says, "and so are trying to decrease administrative overhead. That's one reason this new kind of executive is so attractive."
But there's one thing money can't buy.
After 9/11, recruiters say job candidates are increasingly seeking a different form of compensation — time. Time to spend with their families or pursue something other than work. And that can translate into executives who want to travel less, take more vacation days, and decline requests to relocate.
"Priorities have changed," says French. "Everyone wants more balance between home and work. It's seems to have become paramount. And that seems to be true across the board, right on up to the executive level. The perks are more important now."
More like this
---
Our most popular topics on Managedcaremag.com
---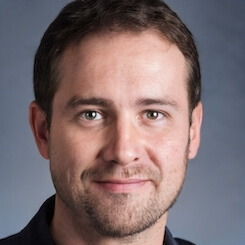 Paul Lendner ist ein praktizierender Experte im Bereich Gesundheit, Medizin und Fitness. Er schreibt bereits seit über 5 Jahren für das Managed Care Mag. Mit seinen Artikeln, die einen einzigartigen Expertenstatus nachweisen, liefert er unseren Lesern nicht nur Mehrwert, sondern auch Hilfestellung bei ihren Problemen.