Pay tied to performance has become the norm outside of managed care. Now, the industry wants the same for its captains.
Ask Milton Wood about executive compensation in managed care these days, and you hear a lot about metrics. For 33 years, he says, his company — M. Wood — has balanced work as a high-end consultancy with executive searches. Over the past two years, he's had a direct hand in wedding some 16 managed care companies to new CEOs. In some cases, he's also had a say in helping the companies design what they offer in executive compensation. And their pay scale reflects a bottom-line revolution in the way boards now calculate the top-line earnings of the people at the peak of the managed care pyramid.
"It's more of a pay-for-performance environment," says Wood, "which the whole health care arena is not very good at."
Many of these companies had been long-standing not-for-profits, but some were old mutual companies where the policy owners controlled the company — and helped dictate pay. And it wasn't at all unusual to see top executives pulling down pay and perks without anyone really holding them accountable for the company's performance.
And that's where the metrics came in.
Reward for improvement
These days, says the managed care headhunter, income is "reward based." Managed care companies reward CEOs for improving measurable components of the business, such as expansion of the more efficient use of electronic claims adjudication, commitment to the business community, and use of health care education. They also take into account key performance criteria such as reduction of operating costs.
"They use business metrics rather than just mush," he says, "and usually today it's 50-50: Fifty percent how well the company does and 50 percent based on some individual metric of how good is his leadership team; how well do they work together; what have they done to control runaway costs; what is their relationship with the provider community — the hospitals, doctors, clinics — and their relationship with the broker community?
Rewards will follow
"In the well-run companies in the last couple of years, profits have gone up exponentially," says Wood. "And the ones that were not well run are getting bought by United, Anthem, or the Blues. Either you clean up your act and you run it as a business and you run it well or you don't stay in business."
And if you run it well, the rewards follow.
When Anthem's executive compensation committee reviewed the way it set up CEO Larry Glasscock's compensation in its most recent proxy report, it was quite particular in laying out what the company had done over the past year.
"The company increased membership by 874,000 to approximately 12 million members; retained nearly 90 percent of existing members; reduced administrative costs; led the nation in implementing collaborative and innovative quality and reimbursement programs that reward physicians and hospitals for clinical quality; ranked third on Fortune's list of the 10 most admired health care companies for the third consecutive year; became Indiana's largest public company by revenue and ranked 146 on the Fortune 500 and 381 on the Fortune Global 500; and reached an agreement to merge with WellPoint Health Networks," the company said in its proxy statement.
And that wasn't all.
Glasscock's reward for his corporate report card: A $1 million salary, a $2.3 million bonus, $273,006 in other compensation, and stock awards worth $21.2 million. Grand total: $24.9 million.
No one in the industry, though, made more money last year that William McGuire, MD, chairman and CEO of the UnitedHealth Group. Coming off a year in which the company garnered $28.8 billion in revenue and a record $2.9 billion in profits, McGuire's salary rose 5 percent, to $1,996,000 from $1,896,000. There was $1.9 million for performance bonuses and more than half a million dollars in other rewards. But it was the 1.9 million shares of company stock that accounted for the lion's share of the compensation — $84.2 million.
No surprise
None of it raised any eyebrows on Wall Street. Outside of managed care, big paydays tied to stock options are the norm. According to the Mercer Human Resource Consulting's annual compensation survey, 145 CEOs last year cashed options for a total of $1.91 billion, up from $1.68 billion in 2002.
"Over the last few years, those numbers have moved up rapidly," says Gordon Hawthorne, managing director of health care for the Hay Group in Washington D.C. But there are solid market reasons for the upward swing in managed care. Gone are the days when a compensation committee of a board would make rough calculations of what the market pays or what a certain CEO might expect to take home at some stage of his career. Now compensation committees have to consider an incredibly complex regulatory environment, demands of a rapidly consolidating business, and investors' expectations for solid returns.
"In health care you've seen a lot of consolidation," adds Hawthorne. "When you consider smaller managed care companies evolving into larger companies, the complexity of those jobs and the scale of those jobs and the numbers all go to the complexity of managing those companies. And so you get bigger jobs and you have to have bigger skill sets to fill those jobs."
And CEOs who have demonstrated that they can do the job earn high returns.
"People who have produced good results — the board doesn't want to lose them."
Record amounts
And it's not just CEOs who are doing better. Chief financial officers and others are also drawing in record amounts.
From Wall Street's perspective, the new math in compensation is driven by some simple realities.
"Managed care companies are paying a premium for top financial talent," says corporate recruiter Craig Lapham. But in the post Sarbanes-Oxley world, when big, complex companies like an HMO need a "bulletproof" CFO to steer the company through the dangerous shoals of government regulations, you'd better believe that a company will gladly pay extra. Especially, he adds, if you consider that there's "a dearth of talent out there."
Adam Searing, who runs the North Carolina Health Access Coalition, says he's heard that all before — especially when Blue Cross and Blue Shield of North Carolina was making a bid to go for-profit. "They would say, just look at what the market pays executives; we need to attract good people and pay a market rate."
But, Searing responds, local Blue Cross executives were comparing themselves with major outfits like UnitedHealth, which operates in multiple states. And with premiums rising 10 percent, he says, Blue Cross reported about $200 million in profits.
As for their CEO: "The pay of their executives has gone up dramatically." And he lists salaries on the group's Web site. Robert J. Greczyn, Jr. saw his pay — salary, bonuses etc. — jump from $1,121,924 in 2002 to $2,063,573 last year, up 84 percent. And the better pay bumped income for all of the top 10 execs: CFO Daniel Glase was up to $843,792 from $523,374; Robert Harris, MD, the company's senior vice president for health care services, jumped to $712,357 from $413,156.
Searing claimed that going public was a good way for the company's top executives to feather their own nest and asked the state's insurance commissioner to consider ways to limit compensation in the event that Blue Cross dropped its not-for-profit status.
Blue Cross eventually dropped its plans to convert, but company spokeswoman Michelle Douglas says that the compensation argument was never a factor. The state's department of insurance was out to force the company to reveal proprietary information and make it operate at a competitive disadvantage, she says. As for the increase in pay: The period of 2002 and 2003 marked a key period for the company, adds Douglas. "If you look at the performance of the company since 1999, going from a time when it was losing money and the time it was making money," Blue Cross had made major progress, and the new pay scales reflected that.
In general, critics of for-profit managed care have not endorsed playing by the Wall Street rules.
Value perceived
From Wall Street's perspective, for-profit HMOs shouldn't neglect the interest of investors. And those that do aren't doing their members any good.
"We work with faith-based organizations and [compensation] clearly is an issue with them," says Hawthorne. "With for-profits, it really is more about how the shareholders will perceive this, what is the value we're getting?"
"Where a lot of people misunderstand is the pure size of these businesses," adds Wood. UnitedHealthcare of Illinois alone is a $1.6 billion operation, and very much of a challenging job. Health care, broadly, is one of the most complicated business models in the world."
And, he adds, there are a lot of world-class headaches to go along with world-class pay: federal and state regulations, mandates, a restive provider group including a lot of physicians who are not at all happy with the state of the business, to name a few. Keeping a demanding board happy is a tall order, and the reason the people at the top are drawing down much bigger paychecks.
---
Our most popular topics on Managedcaremag.com
---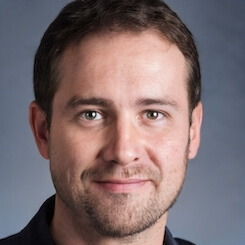 Paul Lendner ist ein praktizierender Experte im Bereich Gesundheit, Medizin und Fitness. Er schreibt bereits seit über 5 Jahren für das Managed Care Mag. Mit seinen Artikeln, die einen einzigartigen Expertenstatus nachweisen, liefert er unseren Lesern nicht nur Mehrwert, sondern auch Hilfestellung bei ihren Problemen.