Fundamental differences in program structure between Medicare and the Veterans Health Administration make drug pricing negotiations problematic
We learn on the playground that empty threats are pointless, even dangerous. That's how some analysts view the possibility of the federal government negotiating Medicare Part D drug prices: virtually a waste of time, but potentially damaging to the program.
Advocates of negotiation say that if the Veterans Health Administration can negotiate lower drug prices for its members successfully, why can't the Department of Health and Human Services? A recent study by Families USA, a consumer advocacy group strongly supporting federal negotiation for Part D drugs, found that for the top 20 drugs, the prices charged by the five companies with the largest enrollment averaged 58 percent higher than the prices charged to Veterans Health Administration beneficiaries.
"The Part D insurance companies are getting lousy prices," says Ron Pollack, Families USA executive director. "The drug companies don't want the government to bargain, because the PDPs [prescription drug plans] don't have the bargaining clout that Medicare does. If you look at what the VHA gets, they get a much better price. So it's bad for seniors, who have to pay more out of pocket, and it's bad for taxpayers, who foot the bill for three-quarters of Part D."
"If the VHA can negotiate savings that are half the price of what Medicare's private drug plans offer, we're pretty sure Medicare can get a better deal, too," agrees Bill Vaughan, senior policy analyst at Consumers Union, publisher of Consumer Reports. "Congress should take the handcuffs off Medicare and let it negotiate better deals with the drug industry."
In fact, Vaughan says there is no way to know what prices private insurance plans are paying for prescription drugs, so "There is no way to determine whether a Part D plan is negotiating a lower price but not passing that price on to enrollees who are paying out-of-pocket." According to a CU study comparing VHA and Part D: "What is known is that the VHA pays far lower prices than what Part D plans offer to their enrollees. Whether the difference reflects higher costs of marketing, administration and profit-taking, ineffective negotiation for lower drug prices by private insurance plans, or some other reason is unknown."
Apples and oranges
There are big problems, however, when comparing the Veterans Health Administration's drug benefit and Part D. The laws governing the two programs are very different, and therefore so are the programs' designs: The VHA is essentially its own health plan, which allows it to drive a hard bargain. Part D is really a payer contracting with literally hundreds of plans. So prices for covered Part D drugs would continue to be determined through negotiations between drug manufacturers and PDPs, unless the program's overall design is radically changed.
And the VHA has one formulary, described by some as restrictive. Part D offers a large variety of formularies. Ironically, the somewhat baffling number of choices is a common criticism leveled at Part D.
In a recent letter to John Dingell, chairman of the House Energy and Commerce Committee, Congressional Budget Office Acting Chairman Donald Marron wrote that federal negotiation with drug manufacturers "would have a negligible effect on federal spending because we anticipate that the secretary would be unable to negotiate prices across the broad range of covered drugs that are more favorable than those obtained by PDPs under current law."
Morton's letter was prompted by H.R. 4, which would revise section 1860D-11(i) of the Social Security Act, known as the "noninterference provision." The provision prohibits the secretary of health and human services from participating in negotiations between drug manufacturers, pharmacies, and PDP sponsors, or from requiring a particular formulary or price structure for covered Part D drugs.
At issue is that H.R. 4 "specifically directs the secretary to negotiate only about the prices that could be charged to PDPs, and explicitly indicates that the secretary would not have authority to negotiate about other factors that may influence the prescription drug market," Morton said in his letter. That would not be a good thing, he said, because "without the authority to establish a formulary, we believe that the secretary would not be able to encourage the use of particular drugs by Part D beneficiaries, and as a result would lack the leverage to obtain significant discounts in negotiations."
So the CBO believes that negotiations without formulary control would be virtually useless. CMS responded with this statement: "Independent actuaries at CMS have reviewed H.R. 4 and concluded that government negotiations mandated in the bill would not produce any savings."
In essence, HHS couldn't say to the manufacturers "It's our ball, we're going home" because it lacks the power to control formularies.
"You've got to be able to walk away to be effective," says Gail Wilensky, PhD, a senior fellow at Project HOPE, an educational foundation. "If the secretary can say, 'We're excluding all these drugs that we don't think are absolutely necessary,' that would mean something. They could get a very low price. But if they can't exclude certain drugs, then negotiations are virtually meaningless."
Fallacious comparisons
So comparisons between the VHA system and Part D are fallacious, says Wilensky. "There's simply a fundamental difference. In Medicare, if you don't like one formula, you get to choose another plan. You can look at the plan to see what it covers and what the coverage is. With the VHA, it's take it or leave it."
Pollack says that the VHA formulary system is misunderstood: "If you take a look at how the VHA system works, it's much more flexible getting drugs that are not on the list than the private plans are. And so people get the worst of all worlds: They have a more rigid formulary under Medicare, and the prices are much higher."
Beneficiaries are happy with Part D, and in at least one survey, they say they see no need for government involvement in Part D drug pricing.
According to Democratic pollster Douglas Schoen, an overwhelming majority (80%) of voters in the last election who are enrolled in the program said they are happy with the benefit.
In any case, "There are no savings if there were no formulary restrictions. That's the key," says Wilensky.
Contributing Editor Martin Sipkoff is a long-time health care journalist.
VHA vs. Part D drug costs
A recent report by the consumer group Families USA compared Veterans Health Administration and Medicare Part D prices for certain popular drugs. Here are some of the findings, comparing the lowest VHA price and lowest price of any of the Part D plans offered by the five largest companies:
Source: "No Bargain: Medicare Drug Plans Deliver High Prices." Families USA. January 2007.
---
Our most popular topics on Managedcaremag.com
---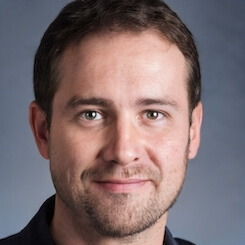 Paul Lendner ist ein praktizierender Experte im Bereich Gesundheit, Medizin und Fitness. Er schreibt bereits seit über 5 Jahren für das Managed Care Mag. Mit seinen Artikeln, die einen einzigartigen Expertenstatus nachweisen, liefert er unseren Lesern nicht nur Mehrwert, sondern auch Hilfestellung bei ihren Problemen.