Officials at the Centers for Medicare & Medicaid Services don't like the idea, but Congress makes the rules (unless the president vetoes them)
Next year's Medicare Part D offerings contain the seeds of significant future change. No doubt unhappily for consumers, more than three fourths of the plans carry premium increases. Unhappily for health plans, that will be a boon and incentive for the new Democratic Congress to force the issue of federally negotiated drug prices.
If it happens — a very open question — negotiated prices could eventually lead to a government-run drug plan. At least that's what the administration is saying.
Health and Human Services Secretary Michael Leavitt, for example, recently told the New York Times that "government negotiation of drug prices does not work unless you have a program completely run by the government. Democrats say they want the government to negotiate prices. What they really want is government-run health care."
House Speaker-elect Nancy Pelosi has said the Democrats will offer legislation to reverse the ban on negotiations within their first 100 hours of control, and Senate Democrats — including all eight new Democrats — support the idea. The White House has strongly hinted at a veto.
All this could lead to a powerful political confrontation, with front page headlines. What will that mean to plans?
Benefits, disadvantages
"There are potential benefits and disadvantages to Part D health plans if the ban were rescinded," says John Gorman, president of the Gorman Health Group, which advises plans on Medicare. "Drug prices could fall but it could lead to a whole new level of [pricing] complexity and open the door to a more [federally] controlled market."
Right now, Part D prescription drug plans (PDPs) negotiate with the drug companies, and formularies are designed accordingly. "Formulary design is always dependent on price," says Gorman. "If the government is determining the price, it is in essence determining the formulary." The current law provides PDPs with considerable flexibility in the design of their plans. Most plans — both PDPs and Medicare Advantage plans — offer a wide variety of options.
Most popular plans
By the end of last year, the Centers for Medicare & Medicaid Services had identified the most popular plans as those with no deductibles and broad formularies, says Abby Block, director of the CMS Center for Beneficiary Choices.
"Competition worked and it worked well," says Block. "And price matters. It really matters. So in 2007, we intend to maximize the positive impact of Part D by encouraging plans to offer the alternatives next year that are the most popular among our enrollees."
More than 85 percent of enrollees chose plans with 1,000 or more drugs in their formularies (about 29 percent chose plans with more than 1,500 drugs). In addition, more than 80 percent chose plans with limited utilization review.
The market is heavily involved right now in pushing Part D beneficiaries to generics. According to a recent Kaiser Family Foundation study, for the 10 PDPs with the highest 2006 enrollment, the cost in the initial coverage period for 73 surveyed generic drugs is lower in 2007. For 7 of the top 10 PDPs, however, the median cost in the initial coverage period for obtaining 79 surveyed brand-name drugs is higher.
Next year's plans offer more of the same, but at higher premium costs. Overall, the number of PDPs offered nationwide increased by about 30 percent, from 1,429 PDPs in 2006 to 1,875 PDPs in 2007. Over three fourths (77 percent) of all 2006 PDP enrollees are in plans that are increasing premiums from 2006 to 2007 and over one fourth (28 percent) are in plans that are raising premiums by at least 25 percent.
But more than a fourth of the plans (28 percent) are increasing premiums by 25 percent or more. The increases amount to less than $5 a month for most enrollees per month if they remain in the same plan. And more plans are offering coverage in the doughnut hole in 2007 than 2006. But the study found that nearly all that coverage is for generics only, with just 1 percent of plans offering coverage of brand-name drugs in the coverage gap next year. This has political implications because many brand-name drugs commonly used by Medicare beneficiaries do not have generic alternatives.
That's the picture today. According to Leslie Norwalk, CMS acting director, if tomorrow includes federal negotiation of drug prices, all bets are off for 2008.
According to Norwalk, the fact that PDPs are already negotiating drug costs gets lost in the political discussion. That fact already affects the market, she says, but if the government starts negotiating directly, the market changes completely. "What we really need to ask ourselves is whether we want the biggest single purchaser of drugs controlling the market," she says. "I don't think we do."
History lesson
Here's why: According to Norwalk, speaking at a recent Kaiser forum on drug costs, "the Medicare program hasn't been all that good at negotiating prices for drugs. Our history in the Part B program is that we used to pay something called average wholesale price, a false market concept. The reimbursement from Medicare was so high for these drugs that they enticed doctors to use certain drugs. . . . [L]obbyists play a big role in reimbursement, whether it's for a particular drug, a power wheelchair, a home health payment, a hospital payment, or a physician payment."
When Democrats talk about negotiated drug prices, they often use the fact that the Veterans Health Administration controls drug costs through negotiation. But that's a false comparison, says Norwalk: "The federal drug supply schedule is not as simple as what the VA uses. First, VA basically controls all the physicians. So, they say these are the 1,400 drugs that you get to prescribe to the veterans. And they provide through VA pharmacies. So, the cost of the pharmacy in that distribution actually isn't included in the price of the drug."
Finally, says Norwalk, "CMS's employees are not really experienced in drug negotiating. What we would normally do is ask a contractor to do it for us. But all of the contractors who are good at it are already offering plans."
"Negotiated drug prices make a good sound bite," says Norwalk, "but how this would actually be implemented is a lot more complex than most people have thought. Can the government do better than [what[ we have right now. I doubt it."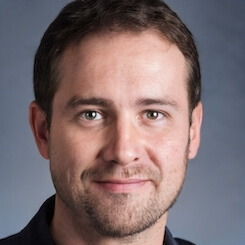 Paul Lendner ist ein praktizierender Experte im Bereich Gesundheit, Medizin und Fitness. Er schreibt bereits seit über 5 Jahren für das Managed Care Mag. Mit seinen Artikeln, die einen einzigartigen Expertenstatus nachweisen, liefert er unseren Lesern nicht nur Mehrwert, sondern auch Hilfestellung bei ihren Problemen.