Bush has one year to deliver change, as promised. Medicare, prescription drugs, malpractice insurance are all on the table.
Within the Beltway, the word has gone out: This is President George W. Bush's second 100 days. Fresh from being hailed for leading the way to a slim Republican majority in the Senate, President Bush has boldly — critics would say foolishly — laid out a controversial tax strategy that went far beyond the modest projections of legions of political insiders. And he did it while launching a modern-day armada to the Middle East as he throws down the gauntlet to Saddam Hussein.
Taking on an unsteady economy and squaring off against rogue despots, though, may prove a walk in the park compared with the president's most ambitious task: pushing Medicare reform as a centerpiece of a dramatically redesigned federal health care policy.
With the president's poll numbers blunted but still running high more than a full year after the 9/11 attacks, it's no wonder that the president's closest advisers are urging Bush to lead his way to the next election. Known for his high stakes, poker-style political gamesmanship, Bush also has some powerful cards to play in the game of reform, from left after Bush in the picture on this page: the new Senate Majority Leader Bill Frist, an MD with the calming bedside manner needed to sell major reform; Dennis Hastert, the subtle master of a Republican-dominated House; and Health and Human Services Secretary Tommy "the father of welfare reform" Thompson.
The real and figurative battle lines being drawn up in the White House came under a spotlight Jan. 28, as Bush took center stage to deliver the State of the Union address. And if the threat of war doesn't suddenly explode into an ugly Middle Eastern firefight likely to shove health care reform back into the shadows, the managed care industry may be in for some big changes.
The broad strokes of the Republicans' free-market plan have been clearly visible in Washington for some months now. Bush & Co. has been touting the creation of an independent board that would spell out new ground rules under which energetic managed care companies would compete to offer Medicare plans, using the Federal Employees Health Benefits Program as a model for gaining greater efficiencies.
A limited drug benefit — tailored to cover initial drug buys while shielding beneficiaries from catastrophic pharmacy costs — would be introduced and possibly restricted to the private plans to make them more attractive to beneficiaries. To address calls for universal health care access in a way that builds on his enormous appetite for tax cuts, Bush is preparing new tax credits and opening low-cost plans that would make insurance more affordable to the working poor and middle class.
Taking another crack at offering malpractice reforms that cap jury awards would be a no-brainer for the Republicans, given their tendency to finger personal injury lawyers and runaway juries for the high cost of insurance that's currently roiling the medical specialties.
One point that Republican reform advocates seem to agree on is that a hugely popular drug benefit isn't going to fly alone in 2003. Adding drug benefits to Medicare without reform, Democratic Sen. John Breaux recently told reporters, "would be like throwing lead weights on a sinking ship."
If he's successful, the president will subsidize a major expansion of insurance coverage for the working poor and bring large numbers of private health plans back into the business of providing coverage for the nation's elderly.
Republicans say they have the votes and an historic opportunity to fix Medicare before it's broken by a looming crisis. Democrats say Bush's heavy-handed preference for market-based solutions threatens to destroy one of the federal government's best entitlement programs.
Regardless of political persuasion, everyone — from Bush's political allies to the top ranks of the Democratic Party — agrees that the president will need every dollar of the political capital he's hoarded in the months following 9/11 if he hopes to prevail. From K Street to California, the nation's leading Medicare authorities have been sharpening their pencils — and debating points — for what promises to be a battle royale.
Election mode
The new Medicare reform bill is being written by GOP staffers for the Senate Finance Committee. Their time is short. Republican health staff chief Linda Fishman recently told reporters that the Republicans' window of opportunity for a reform bill would stay open only until the summer recess in August. Said Fishman: "Come September we're going to be in election mode again."
But Fishman is being optimistic. A full slate of Democratic presidential candidates and their staffs — already busily showcasing every available living room in Iowa — are living testament that Bush's second hundred days will attract headline-commanding flak from his would-be successors and their allies.
Even with Republicans controlling the agenda and Congress, the Democrats know from personal experience that if Republicans overreach themselves on health care, they have enough procedural power left to block this last big push on health care reform. Republicans, after all, probably wouldn't have the 60 votes needed to block a determined Senate filibuster. And Bush would face the prospect of ending his first term without delivering on his long-promised drug benefit.
"If people understand that this is the end of Medicare as we know it, [Republicans] will have difficulty getting it done," promises one well-placed Democratic health policy specialist on Capitol Hill.
Senate Minority Leader Tom Daschle recently spelled out what many already see as a potentially fatal sound bite: "If [Republicans] want to privatize Medicare as the price for prescription drugs, or if they refuse to finance the education bill — well, that doesn't sound like common ground to me."
But this is one area where just about everyone agrees something must be done; they just can't agree what.
The grim math behind Medicare swells into a virtual Greek chorus that accompanies any debate on reform: Come 2010, as even the greenest novice on Capitol Hill will tell you, graying baby boomers will begin to crest into retirement, creating a tidal wave of 78 million beneficiaries likely to sink a system that already has a running start at an explosively expensive decade in health care. The politics of deficit arithmetic are also making a comeback: Left in its current state, federal Budget Director Mitch Daniels warned, Medicare will eventually triple the record $300 billion deficits he's forecasting for next year.
The boomer avalanche will force reform, says Frist. "We've got to address this now," he says, "or we'll see a sharp falloff of quality and access to services."
There's one other point most experts agree on in this fractious debate: The first concerted effort to bring managed care organizations into the equation through Medicare+Choice is widely viewed as a decisive failure. Any future program that hopes to involve large numbers of health plans will have to see an end to the government parsimoniously dictating prices in order to meet its budget and a new commitment to negotiating rates in a way that allows MCOs a chance to make a profit.
Depending on your political preference, that prospect can be considered either very healthy common sense or a disaster waiting to happen.
Free market reform
"You have to say that the [Medicare+Choice] program has been a failure," says Thomas Rice, PhD, a health care policy specialist at UCLA. Once the Balanced Budget Act started stripping money from M+C, says Rice, it became less of a bargain just as consumers were forming decidedly unfriendly attitudes toward the tightly managed care principles of HMOs. Later, as HMOs backed off of their tough approach to managing care and became a kinder, gentler kind of health care player, adds Rice, they also began to shed the bonuses, boost rates, and start looking more like fee-for-service.
For their part, MCOs complain loudly that M+C reimbursement rates failed to keep up with soaring health care inflation, leaving margins too thin to justify their involvement. And over the past three years, M+C enrollment has slid from a peak of 6.3 million to about 5 million, leaving fee-for-service the choice of an overwhelming 87 percent of Medicare beneficiaries.
As more plans bail out rather than deal with the Centers for Medicare and Medicaid Services, the American Association of Health Plans says that another 670,000 people may be forced out of M+C by the end of this year.
The problem, says Karen Ignagni, the head of AAHP, is money. If Congress will reimburse plans properly, M+C can work and beneficiaries can have access to plans that support drug benefits.
But the policy makers in Washington appear to have already moved beyond M+C. Republican leaders, led by Frist, are touting the Federal Employees Health Benefits Plan as a model for reform. As more details of Medicare reform appear in coming weeks, Republican insiders say everyone should look for a new plan that builds on the FEHBP's success, not M+C's failures.
A snapshot of FEHBP shows some impressive results. Over the past 43 years, the FEHBP has grown to include 200 competing private plans covering some 9 million working and retired federal and postal employees. Enrollees get a choice of plans, the government contributes the lion's share of the cost and members pay the difference.
"The real incentive of the FEHBP program derives from the fact that the government contribution is set at 72 percent of the weighted average of the five most popular plans," says Gail Wilensky, a senior fellow at Project HOPE and former Medicare director. "That doesn't vary if it gets more expensive."
Exactly how Bush's team molds a new program will play a big role in whether it gains political traction this year. As Rice says: "The devil is in the details."
A new private health plan initiative could work much the same way as FEHBP, suggests Wilensky. The government would agree to its contribution level, whether that was 70 percent, 72 percent, or 75 percent. MCOs could come up with competing plans with varying levels of benefits and members would pay the difference as an out-of-pocket expense. The more expensive plans would cost the government more, just as they would require a bigger payment from members.
To force it to compete, fee-for-service could work under the same rules as the private insurers, says Wilensky, requiring Medicare recipients to cover a portion of the cost with the government providing the lion's share of the funds in premium supports. That way, Medicare recipients would still enjoy the freedom to see any doctor — if they're willing to pay more to make the choice.
A better choice?
Stuart Butler, a health care policy analyst at the conservative Heritage Foundation, has touted the FEHBP's success at drawing in plans which hold back rising costs in order to stay competitive while offering beneficiaries a chance to add drug benefits or cover special needs like diabetic supplies. The Office of Personnel Budget negotiates rates with carriers and sets minimum standards, but steers clear of any price controls or fee schedules.
"For HMO and point-of-service plans," writes Butler, "OPM typically starts its negotiations based on the local market for these plans — it does not, as in the case of Medicare, apply a formula based on the local fee-for-service market. In the case of fee-for-service and PPOS, OPM negotiates a fixed profit per subscriber."
Thus the plans make money through negotiated service contracts rather than traditional profits. While these plans must accept market risk, they must lodge revenue surpluses in special reserve accounts.
"To some extent, this negotiation system means the government exercises 'price maker' power," he adds. "But the plans still must design and price their product shrewdly in strong competition with each other for enrollees if they are to remain in business…. OPM bargaining with competing plans is far more successful at holding down costs than CMS issuing edicts to hospitals and physicians."
A separate Medicare Board could be created, Butler suggests, answerable to the HHS secretary and responsible for managing and marketing plans, including fee-for-service.
Under the right circumstances, a group of health care experts say that health plans will eagerly embrace reform.
One of the biggest circumstances: A big infusion of cash.
Once a competitive bidding process was set up that contained the necessary combination of cash plus stability, says Sean Nicholson, PhD, a health care specialist at the Wharton School, "then I think [the plans] would come right back in. There was a rush of plans coming into the market [in the early days of M+C]. I don't see why you wouldn't see something like that repeated."
The FEHBP model for Medicare could even work as a defined contribution, says health care expert Kevin O'Brien, provided the government sets up a safety net that protects the poorest patients. Wealthier Medicare recipients could take a set monthly subsidy and use it to buy into whatever policy they desired. Poorer Medicare enrollees would have help to make sure they received basic coverage.
But O'Brien is also convinced that unless the government devises a Medicare plan that clearly allows MCOs to develop a strategy to compete and earn money, the managed care industry will shun it.
"Except for those making a living off Medicare, plans doing other business have to a large extent walked away from Medicare and they aren't going back until they see some proof," says O'Brien. "They've subsidized Medicare in the past and they can't tell their private customers that they are subsidizing Medicare programs.
"The only way they're going to get managed care companies into Medicare is if they're willing to share the risk," he adds.
Amen to that, says one managed care executive with years of personal experience with M+C and little taste for personally inserting himself into the debate. A new program in which plans would bid for the right to offer Medicare plans makes sense. Low bidders could help keep prices down and offer more services. But the government will probably have to guarantee that if plans lose money, the government will absorb some of the red ink.
For the time being, most voters fear any big, dramatic changes to Medicare.
"The major difficulty," says Wilensky, "is that most seniors are very happy with the Medicare fee-for-service system."
Which is why shifting toward a system that emphasizes premium-supported Medicare plans is politically explosive.
Anything that appears like a defined contribution causes Democrats to bridle. Defined contributions in the private sector have engineered bigger out-of-pocket contributions from members. And any plan that shifts costs from the government to Medicare recipients — while catering to private health plans — is likely to draw immense fire from the Democratic opposition.
One target: Assumptions that a new program will work any better than Medicare+Choice.
M+C "hasn't saved money," says Diane Archer, founder and general counsel for New York City-based Medicare Rights Group. "It costs more money. And the reason it costs more money is that private plans have much higher administration expenses and costs as well as a need to make a profit. When they give private plans money, 20 percent of that goes into overhead, not into health care."
If health plans are bowing out of Medicare+Choice complaining about inadequate funding, says Judy Feder, PhD, the dean of public policy at Georgetown University, why would the Bush administration think it can ride to the rescue of Medicare?
"There is a misconception that Medicare is broken," says Feder. And the Republicans' efforts are only likely "to undermine Medicare's greatest achievements."
In fact, says Feder, Medicare has — with some gaps — provided a huge group of the elderly with an insurance plan built on spreading the risk over a broad pool of beneficiaries. If Medicare recipients start choosing private plans in large numbers, then that system will break down and the sickest, poorest patients are likely to be segregated into the most expensive plans with the greatest out-of-pocket contribution required. Meanwhile the healthiest and wealthiest can shift into low-budget plans.
"You create a system that gets more plans in by essentially bribing them," says Feder. And that will create even bigger problems for Medicare. Once free-market reforms demonstrate that they can't deliver the more efficient, less expensive system promised by the administration, beneficiaries would be required to make up the shortfall.
The problem with Medicare, says Feder, is that it isn't funded properly. Why not maintain the system as it is — with the government keeping the lid on provider costs — and look to the funding sources needed to keep it going. After all, is this really the time for the administration to be cutting taxes?
"Tax cuts only undermine attempts to build a trust fund," says Feder. "There's a lot of wealth out there to support public benefits."
Both Republicans and Democrats are looking two years down the road to the 2004 elections. And while Bush may be riding high for now, two years is an eternity in politics. It can seem even longer for politicians who have failed to pull a reform rabbit out of Medicare's hat or delivered on a promised drug benefit.
"It's dangerous to propose these things," says Wilensky, experienced at skating the thin ice on Medicare's surface. "What we need is a clear consensus for where we go for the future, and that's clearly going to be very tough."
Politically, it's getting tougher every year.
Even six years ago, Robert Reischauer, the head of the Urban Institute, was projecting that the 2004 election would be a pivotal episode in the epic struggle for Medicare reform. By that time, he noted back in 1997, 45 percent of the voters would be 50 or older and immensely interested in their retirement benefits. That kind of voter block will have a big say over whether Bush gets his third hundred days and another shot at a Republican mandate.
MANAGED CARE 
February
2003
. ©MediMedia USA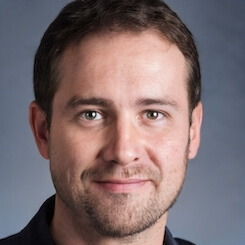 Paul Lendner ist ein praktizierender Experte im Bereich Gesundheit, Medizin und Fitness. Er schreibt bereits seit über 5 Jahren für das Managed Care Mag. Mit seinen Artikeln, die einen einzigartigen Expertenstatus nachweisen, liefert er unseren Lesern nicht nur Mehrwert, sondern auch Hilfestellung bei ihren Problemen.