Pogo's observation, "We have met the enemy, and he is us," seems true about the crusade to control health care cost. It's a Herculean battle with ourselves. Hercules fought the shape-shifting Proteus, whose own form was grotesque, but who took the hero's shape to confuse and demoralize him. Proteus only surrendered when Hercules forced the monster to see its real dreadful face.
At the core of consumer-directed health care is the theory that when we see how much care costs, we'll slow our spending way down. Some see it as an attempt to defeat the monster with its own reflection by shifting the decision making to the consumer. It's an effort to control costs by changing the shape of health benefits, or shifting costs.
By any other name
"It is cost shifting, definitely," says Alain Enthoven, PhD, a Stanford University economist. "That's not necessarily bad. If employers are saying you'll bear a greater part of the cost of your care, it can help get incentives right. But I don't think it's going to have a lasting effect on controlling costs. People will spend their money from their medical savings accounts, then use services exactly as they did before."
Cost effectiveness may remain an unknown about CDHP, but the idea has the feel of an historical imperative, says Alexander Domaszewicz, senior consultant at Mercer Human Resource Consulting. "Conditions have never been more favorable for a consumer-directed approach to health care," he says. "Rising costs, dissatisfaction with traditional managed care techniques, and a slow economy create an environment where employers are looking for new methods to manage health quality and cost. Following the pattern of consumer ownership in retirement benefits, health care has become the latest area in which consumer involvement is expanding."
Still, health insurance is not a retirement fund. Purchasing health coverage requires difficult and complex judgments by the consumer, long used to employers making those decisions. An essential element of the theory of CDHP is that employers will ease out of the health care business.
Employer retreats
In most consumer-directed health plans, employers will pay a specified amount into a medical savings account, to be used any way the employee and his or her family need it. After the MSA is depleted, employees are not totally on their own.
"Most account-based CDHPs have a set amount of allowable expenses that will be covered at 100 percent with no employee out-of-pocket first — say $1,000 single, $2,000 family," says Domaszewicz. "Then there is typically a gap or bridge that the employee is 100 percent responsible out of pocket — say $500 single, $1,000 family — which feels a lot like what we called a deductible in typical PPO plans, but shifted to later in the cost structure or year only if an employee spends all the money in his account."
He adds that 60 percent to 70 percent of members don't spend that money in a given year.
"Then, typically a PPO-style benefit with 90/70 or 80/60 coverage kicks in, followed by 100 percent coverage once the annual out-of-pocket [limit] has been reached, just like a standard PPO," says Domaszewicz.
Importantly, he adds that this is only a general description and that every employer can design the CDHP to his liking.
In most CDHP models, employees have to choose their plan and its benefit design. "The word choice plays an important role in the clashing ideologies of health care finance," says Thomas Rice, a professor in the School of Public Health at the University of California, Los Angeles. He adds, "Choice is likely to be determined in the future, as it has been in the past, by employers' strategies for containing costs."
In last year's Health Affairs, in an article titled "Workers and Their Health Plans: Free to Choose," Rice and others examined whether employees actually have any choice in choosing health plans in employer-based systems. He and his colleagues found that only 43 percent of workers can choose between two or more PPOs or HMOs, and the large majority of those work for companies employing 200 or more people.
So consumer choice will be a new thing to most employees, if CDHP takes off. Domaszewicz and others say employees may lack the knowledge necessary to make the kind of decisions that will result in a drop in overall costs. "Asking employees to take on greater responsibility and accountability for health care decisions and not giving them the information, tools, and support to be effective is a recipe for disaster," says Domaszewicz.
"Consumers do lack adequate information and experience to make informed decisions about choosing a health plan," agrees Kenneth Jacobsen, national health practice leader at Segal, a national benefit consultant. "Who knows how to shop and select quality, ask the right questions, and how much they should pay? Very few people."
Is it even ethical to force consumers to make more medical and financing decisions? "There's nothing inherently unethical about it," says Peter Kongstvedt, MD, health practice vice president at Cap Gemini Ernst & Young. "Is it ethical to make a healthy person provide a large piece of his or her paycheck to offset the cost of caring for sick colleagues? Or is it more ethical to provide a fairly equal amount of money to each employee and then let each decide how he wants to spend his money?"
So now we have this new way, except that it's not really all that new, as Kongstvedt makes clear. "The real question about consumer-driven health care is whether it will gain acceptance and whether it will work to control costs," he says. "Before managed care, ever increasing cost shifting was the norm, but no one would pay for preventive care or routine care. Will cost shifting knock down spending? Will discretionary benefit plans help control cost? Will chronically ill people be successfully managed? No one knows."
Health care payment systems have changed shape repeatedly over the years, usually driven by attempts to control costs, says Paul Fronstin, PhD, director of the Employee Benefit Research Institute's Health Research and Education Program.
Costs exploded between the mid-1980s and the mid-1990s — with annual rates as high as 20 percent — and as a result, the employment-based health insurance system began to change significantly, says Fronstin. Many small companies dropped coverage, and many large ones shifted cost increases to employees either by raising their premium shares or by increasing deductibles and copayments, although virtually no attempt was made to withdraw from the defined benefit design, or model, as some call it.
Between 1988 and 1993, the percentage of employees in companies with fewer than 10 employees who reported that their employer offered health benefits dropped from 39 percent to 31 percent, according to Fronstin's research, but employees in large companies were more likely than those in small companies to bear the cost of insurance premiums.
Employees in companies with fewer than 100 employees were more likely than employees in companies with 100 or more employees to have their health insurance premiums fully financed by their employer. "This was due to the fact that insurers often impose minimum participation requirements on small companies, in essence forcing them to not require employee contributions toward premiums," says Fronstin. "However, economic theory suggests that employees pay for health insurance premiums in the form of lower wages."
At the same time that employers were shifting premium increases onto workers, they began to move workers into managed care arrangements. "The movement to managed care brought about declines in health care cost inflation, at least temporarily, but it has not come without controversy," says Fronstin. He says the managed care movement "fundamentally altered the way health insurance worked."
Behavior modification
Now, instead of deciding what to pay for health care services after care was received, decisions about the appropriateness of care were more frequently made before health care services were provided, says Fronstin. Employers and health plans initially used precertification for many inpatient services or second surgical opinions before moving toward full-blown managed care. "In other words, rather than freezing benefits or capping contributions, employers and health plans moved from open-ended commitments, which covered a virtually limitless range of health care services, to the management of employee and provider behavior," says Fronstin.
This approach was effective in controlling overall and individual health care costs for more than a decade. In 2001, Jon Gabel of the Health Research and Educational Trust, and others looked at the cost effectiveness of managed care in an article in Health Affairs titled "Trends In Out-of-Pocket Spending By Insured American Workers, 1990–1997." They concluded that "[d]uring the study period, total out-of-pocket spending in constant dollars remained unchanged. Spending for medical expenses, drugs, and supplies declined by 23 percent, but this decline was offset by rising employee contributions for health insurance premiums."
The shift to managed care, whose benefit structure requires less cost sharing, may have played a role in slowing the growth of out-of-pocket spending, say the authors.
While others were looking at cost and choice, Linda Blumberg, PhD, of the Urban Institute's Health Policy Center, examined employer and employee opinions about employer-sponsored health insurance. In 1999, just as double digit inflation was beginning to re-emerge, Blumberg wrote in Health Affairs that the perception of whether it's employers or employees who are paying for health care lies in the eye of the beholder. "The question of who pays for employer-sponsored health insurance has been debated for decades, with economists holding fast to the theory that workers pay through lower wages, and noneconomists by and large responding that employers pay," Blumberg wrote in an article titled "Who Pays for Employer-Sponsored Health Insurance." She noted, however, that employers, like other noneconomists, "repeatedly say that they do not believe that the costs of health insurance are passed on to workers through reduced wages."
Today, as pre-authorization and pre-payment appear to have failed and health care costs soar once again, employers want employees to see health insurance as a cost of doing business and share in the expense. Recent contracts between big companies and unions are requiring significant cost shifting.
An agreement this summer, for example, between General Electric — which reportedly experienced a 45 percent increase in health care costs between 1999 and 2002 — raised the average employee health care contribution from 17 percent to 20 percent. Health care premiums will increase as of Jan. 1, 2004, more than doubling for some employees, depending on salary, marital status, and dependents. The agreement resolved a nasty dispute that had been "closely watched by other large employers grappling with health care costs and unions determined to hold the line," according to the Wall Street Journal. GE is reported to be one of many employers looking hard at CDHP.
The great regression
Where is all this heading? Back to "bare-bones coverage and high deductibles," says Karen Davis, executive director of the Commonwealth Fund. "So-called consumer-driven health care will lead to people not getting care and discriminates against low-wage workers," she says.
Maybe, but without doubt the long-term ability of CDHPs to control costs "rests on the ability and willingness of the employees to manage their medical care costs," says Robert Booz, vice president for health and managed care at Conning Research and Consulting. He points to a potentially significant problem that some analysts say may drive up costs if CDHP is ever widely accepted: People covered by CDHPs may delay or forego needed care because they fear they will exhaust their health savings.
"Like the wave started by the HMO Act of 1973, CDHPs may be a small ripple now, but could grow into a significant force on the health insurance market. Like the HMOs and their successors, only time will tell if they will be successful, and if that success will be experienced by all," says Booz.
Special Issue on Consumer-Directed Health Care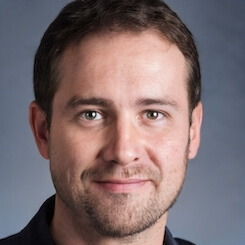 Paul Lendner ist ein praktizierender Experte im Bereich Gesundheit, Medizin und Fitness. Er schreibt bereits seit über 5 Jahren für das Managed Care Mag. Mit seinen Artikeln, die einen einzigartigen Expertenstatus nachweisen, liefert er unseren Lesern nicht nur Mehrwert, sondern auch Hilfestellung bei ihren Problemen.