Plans and PBMs are divided about sharing drug prices with clinicians. Is it better to have an administrative committee determine the formulary?
When Edmund Pezalla, MD, MPH, joined Prescription Solutions as vice president and medical director three years ago, the company's pharmacy and therapeutics committee evaluated the price the pharmacy benefit manager would pay for drugs right along with evidence of their clinical effectiveness. However, Pezalla and chief medical officer Joseph Addiego, MD, who was also new to the PBM, decided to change that. They took direct cost data out of the information the P&T committee reviews, Pezalla says. An administrative committee today steps in to make financial decisions, working within parameters the P&T committee sets for medication choice.
"We have expanded the clinical discussions considerably as a result of being able to remove the financial considerations," Pezalla says. "The P&T committee now spends a lot more time looking at the medical evidence around who should receive a particular medicine and how medications are different from one another. The reason for separating these is to make sure that the decision making is not in any way skewed by the fact that doing the right thing clinically might actually cost more money."
Administrative committees
Many health plans have administrative committees that negotiate contracts with pharmaceutical manufacturers and make the final placements of drugs on formularies. But while the practice isn't uncommon, it may be little known outside of the industry, says Stephen Schondelmeyer, PharmD, PhD, a professor at the University of Minnesota College of Pharmacy. "I think many people, including employers and legislators, would be surprised that most P&T committees don't have net prices and they don't have the final say," he says.
Still, many insurers have stuck with or created models in which cost discussions are a part of P&T committees' debates. Health plan pharmacy executives are weighing the pros and cons of each approach to decide which makes the most sense.
Thirty years ago, P&T committees at health plans looked regularly at the financial implications of placing pharmaceuticals on a formulary. It wasn't until the 1990s that some health plans began to question the practice and drop price from P&T committee consideration, says Pete Penna, PharmD, principal and cofounder of Formulary Resources, a consulting company, and a longtime health plan pharmacy executive.
"In my experience, price has always been a part of the equation, particularly when two products being reviewed are essentially equivalent. If there's no difference in safety and in efficacy, then price and value are the potential tiebreakers. I was surprised when I began hearing about P&T committees that weren't discussing prices, though I can understand it because you want them to focus on the clinical side of the issues."
Today, the information that P&T committees consider has evolved to include pharmacoeconomics, Penna points out. When pharmaceutical manufacturers submit information to health plans using the Academy of Managed Care Pharmacy Format for Formulary Submissions, for example, P&T committees are given customized mathematical models that demonstrate the economic impact that placing a drug on a formulary would have.
P&T committees are also looking for information on how a drug might help members avoid costly hospital stays, Penna says.
At Prescription Solutions, the P&T committee looks at cost models that may demonstrate that people are more likely to take a certain medication because it has fewer side effects or evidence that a specific drug prevents other health care utilization, Pezalla says. These types of studies are published in the clinical literature, he adds.
Such financial models, though, are based on the published prices of drugs rather than the price a health plan or PBM would actually pay after negotiating a contract, experts say.
The Regence Group gives its P&T committee, which covers all of the company's four regional health plans, cost information in three ways: published prices; claims data that show the cost of a drug per prescription or per month, which reflects real-world usage patterns such as whether a drug is taken one time a day or three times a day; and information that compares how expensive drugs are relative to one another once rebates are factored in (though this does not include actual dollar figures), says Helen Sherman, RPh, PharmD, senior director and chief pharmacy officer.
Price is the last part of the P&T committee's discussion, after science and medical value, but it is important, she says. "Our P&T process focuses on scientific evidence and value. You cannot get value without including cost. Our formulary does look different from most plans' formularies. We have fewer high-cost brand names — where there are other choices and no proof that the expensive one has more value."
The insurer's willingness to provide its P&T committee with pricing information reflects an overall position of being as transparent as possible when it comes to pharmaceutical costs, Sherman says. Regence, for example, provides prices online for consumers. They show the total drug cost — what the health plan pays for a drug plus what the member pays, she says.
Consumer demands
That kind of transparency — and consumer and employer groups' demands for more of it — is one issue that could affect the price information that P&T committee members at other plans have access to. Its impact, however, hasn't been felt yet, pharmacy directors say.
What advocacy groups promoting transparency are focused on, says Prescription Solutions' Pezalla, is whether rebates and discounts negotiated with pharmaceutical companies are being shared with clients.
Increased transparency over the long term could reach P&T committees, Treat says. "Transparency is really only useful if the people who do the purchasing are the ones who get the information. Having more transparency that goes to decision makers, which includes P&T committees, is definitely a useful thing.
"If a PBM negotiates for a bunch of drugs, then passes on some money back to a health plan, and the P&T committee doesn't know how that breaks down from drug to drug, then that's not going to inform their decisions very much about which drug is expensive and which one isn't," she says. "More information would be helpful to have."
Schondelmeyer, at the University of Minnesota, agrees. "There is constant talk about increased transparency of decision making for PBMs and formulary committees, and having net prices is critical to transparency."
Clinical expertise
P&T committees need pricing information to make decisions based on value, he says. "Effective at any price isn't wise therapy or resource use. So if something costs twice as much for a half-percent change in effectiveness, that's probably not a good choice, especially if the safety is slightly worse. But you can't make a cost-effectiveness decision without cost. Not having the net prices hinders the decisions a P&T committee is asked to make."
Keeping financial and clinical decision making separate, however, enables a health plan to rely on the clinical expertise of its committee members and on the financial skills of administrators, some pharmacy directors say.
"Our P&T committee does look at cost-effectiveness information, but the focus is on reviewing all of the published clinical information," says Atheer Kaddis, director of clinical program development at Blue Cross Blue Shield of Michigan.
The P&T committee classifies drugs in one of four ways: must add to the formulary; must not add; pending, which means there is not enough information to make a decision; and may add, which means the drug is similar to other drugs and the finance committee may add it to the formulary if it comes at a good price.
The majority consists of "may-add" drugs, Kaddis says. "When we get into this category, it comes down to a financial decision. Because many of the new drugs coming out are similar to other drugs, our contracting area has been very busy in the last five years."
This structure works for the Blues plan, he says. "We don't view the P&T committee as being involved in the business side; it's a clinical activity."
He'd be surprised, he says, if the clinicians on his P&T committee wanted specific prices. "That would be an overwhelming amount of information, especially because contracts and pricing change frequently. Even three-year contracts might be updated every quarter. It would be hard to disseminate that level of detail."
The confidentiality of contracts with pharmaceutical companies is another issue, he explains. The Blues plan is careful to honor its obligation to keep prices confidential. While the insurer does not give the information to the P&T committee, it will share terms of a contract on a drug-by-drug basis with employer clients if a manufacturer agrees to allow it to release that information, Kaddis says.
At Health Alliance Plan in Michigan, "Transparency isn't an issue, because that's the way we already do things," says Tony Petitta, RPh, MBA, vice president for pharmacy care management at the not-for-profit insurer. Health Alliance Plan shares as much pricing information as it has at the time of a P&T committee's evaluation — including net prices if they have already been negotiated — but only after clinical decisions are made, he explains.
"The cost is given to the P&T committee after the clinical review, because we don't want to bias the clinical comparison," Petitta says. "The goal is to say which drug may be better than another, and cost really doesn't have a role in that. Sometimes when you see the cost it can create judgment in your mind going beyond the data on efficacy."
Cost becomes a bigger factor in determining what drugs make it onto a formulary when medications are found to be equally safe and effective, he adds. The P&T committee also may look more closely at a very expensive drug and ask, Is this drug really needed in every case? "If it is a lot more expensive than the alternative, the committee might develop criteria as to when that drug should be used," Petitta says.
Following the guidelines
The administrators that implement the P&T committee's decisions by negotiating contracts and placing drugs on the formulary follow the guidelines the P&T settles on. "It would be rare that their activities weren't in sync," Petitta says. "The administrative function is often just an extension of the P&T committee, because in the most common cases, when the P&T committee finds that several drugs are equivalent, it just becomes a negotiation as to which of those drugs you can get the best pricing on."
When health plans do provide pricing information, they should prepare the committee to use it, says Regence's Sherman. "Most physicians are not used to considering pricing when prescribing medications, so a P&T committee has to have some grounding on what kind of cost increase or decrease is significant for a health plan. They have to understand what a health plan's drug spend is, how that breaks down to average cost per prescription, and how that translates into premiums.
"Something may be very expensive but also very rarely used, so cost is not a significant issue. You have to tell the P&T committee that," she says. "A P&T committee also has to consider how many drugs are available in a certain area. Diabetes is one area where we have lots of room for improvement as an industry, so if a drug costs more, that may be OK because it provides another option."
Regence's P&T committee values the comprehensive pricing data, Sherman says. "It makes a real difference in the decisions they make. Our mission is to embrace drugs that add value and not embrace those that don't."
In the end, though, the amount of pricing information shared with the P&T committee has to be determined by each health plan, says Kaddis at Blue Cross Blue Shield of Michigan. "Neither way is better or worse. It depends on the philosophy of the organization."
Medicare meets P&T committees
Prescription Solutions removed specific cost information from its P&T committee's deliberations before Medicare Part D was enacted, and it turned out that the new setup makes it easier to meet Medicare guidelines for P&T committees, says Edmund Pezalla, MD, MPH, vice president and medical director at the pharmacy benefits management company.
"The federal government feels the same way we do," Pezalla says. "If you read the rules, it is really very difficult to have a process that combines the financial and clinical decision making."
Medicare requires P&T committees to first look at medications that are clinically effective. But then, when two or more drugs have the same therapeutic advantages in terms of safety and effectiveness, a P&T committee may review economic factors, says Cynthia Tudor, PhD, director of the Medicare Drug Benefit Group at the Centers for Medicare and Medicaid Services. "Generally, the approach is to first look at clinical issues. In our guidelines, we are mostly concerned in looking at the clinical efficacy. Economic factors are secondary."
Financial data would most commonly be pharmacoeconomic studies, which most P&T committees consider standard. But would looking at net pricing information go against the Medicare guidelines? "Only if it were the primary driver," Tudor says.
At Health Alliance Plan in Michigan, where financial information is given to the P&T committee only after clinical effectiveness information has been reviewed, the P&T committee is also on solid ground when it comes to Medicare Part D, says Tony Petitta, RPh, MBA, vice president for pharmacy care management. "Medicare Part D guidelines state that this is the way a P&T committee should be built, and they built those regulations on best practices. So that is a standard, and I don't see that changing."
Says Tudor: "The approach we are taking isn't anything new to P&T committees. I don't think we are leaders in what P&T committees should look at."
Meetings
| | | |
| --- | --- | --- |
| 7th Health Plan Innovation Summit on Consumerism | Orlando, FL | February 25–26, 2015 |
| 3rd Annual Summit to Improve Adherence and Enhance Patient Engagement | Philadelphia, PA | March 9–10, 2015 |
| Value-Added Solutions for Enhanced Customer Experience | Philadelphia, PA | March 9, 2015 |
| National Healthcare CNO Summit 2015 | Atlanta, GA | March 9–10, 2015 |
---
Our most popular topics on Managedcaremag.com
---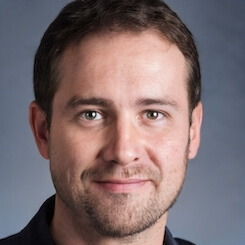 Paul Lendner ist ein praktizierender Experte im Bereich Gesundheit, Medizin und Fitness. Er schreibt bereits seit über 5 Jahren für das Managed Care Mag. Mit seinen Artikeln, die einen einzigartigen Expertenstatus nachweisen, liefert er unseren Lesern nicht nur Mehrwert, sondern auch Hilfestellung bei ihren Problemen.