Health plans seek drug review summaries from other plans, vendors, and online sources
The two dozen medical professionals who make up the pharmacy and therapeutics committee for the Hawaii Medical Service Association are striving to make formulary decisions based on the best evidence available. And like all health plans, the Blue Cross & Blue Shield affiliate is doing everything it can to supply its committee with information on new drugs and others that are scheduled for review.
Today, that means contracting with an outside organization for comprehensive summaries of the research that has been done on specific drugs, says Kris Tsutomi, chair of the P&T committee and a clinical pharmacist employed by the Hawaii Medical Service Association. Earlier this year, the three pharmacists at the 600,000-member health plan had been compiling their own reports, but they found the effort overwhelming, especially as the P&T committee became more focused on evidence, Tsutomi explains.
The insurer decided to purchase research summary reports from the Regence Group, a Blue Cross & Blue Shield company based in Portland, Ore. Buying the reports makes the P&T process easier and enables the committee to review a greater number of drugs more efficiently, Tsutomi says.
Regence has assembled a team of pharmacists who specialize in evaluating pharmaceutical research. It supplies Regence's own P&T committee and a growing list of additional health plans with summaries of its findings.
"The materials we get from Regence take us to a higher level of appraisal, and that is where we want to be," Tsutomi says.
A decade ago, P&T committees simply reviewed formulary kits — packages of information sent by pharmaceutical manufacturers that include the results of the clinical studies that helped the drug win approval from the FDA. Now, however, higher pharmacy costs mean that health plans want to know more about what they are buying, experts say.
Health plans are searching out more detailed information, including safety and effectiveness data from published and unpublished studies, information on the use of drugs in specialty populations and for off-label treatments, outcomes studies from real-world rather than academic settings, and economic models that health plans can use to gauge the impact of putting a drug on their formulary.
More work
Yet as health plans seek an ever-greater amount of knowledge about pharmaceuticals, they are creating more work for themselves and for drug manufacturers. To overcome that hurdle, health plans are devising new ways to pull together the data they need to give to P&T committees. They are purchasing summary reports of evidence from other health plans, PBMs, and vendors as well as taking advantage of free access to the online reports of national and international organizations intent on making the drug evaluation process open and transparent.
"Health plans should be aware of where they can access clinical data on drugs, and they should be willing to collaborate with other health plans," says Atheer Kaddis, director of clinical program development at Blue Cross Blue Shield of Michigan. "This is not competitive information; it is clinical information and not something that will give one plan an advantage over another. Health plans and their patients will benefit if payers work together to make sure they are looking at all of the appropriate information on a drug in order to make the right decisions from the beginning."
Pharmacists getting ready for a P&T meeting at Blue Cross Blue Shield of Michigan review summaries of research and synopses of decisions from three private companies: Regence (a fellow Blues plan); Medco, which handles a portion of the insurer's pharmacy business; and MedImpact Healthcare Systems, a PBM that processes pharmacy claims for the Michigan Blues plan.
"We're getting a wealth of information," Kaddis says. "We get the perspective of practitioners across the country on how they view a certain drug and how they have viewed the clinical information that is available on that drug. It lessens the administrative costs for us; we do not have to accumulate all of this information on our own."
The insurer's pharmacists also read reports from the Cochrane Collaboration, an international organization that reviews new medications and treatments, and they check online resources such as the National Institutes of Health's clinical trials Web site. Culling highlights from all of these sources enables the pharmacists to write effective reports for their P&T committee, Kaddis says.
"We have seen a tremendous evolution over the past 10 years in the level of information that is available on drugs," he says. "I'm getting information not just on the major trials that have been conducted on a drug but also some of the smaller trials. We have become much more concerned about the safety of the drug and which patient populations these drugs have had their best effect in and which patient populations we should limit access to these drugs. We are also seeing more pharmacoeconomic data."
Health plans are purchasing reports as well as obtaining free data. On the public side, government agencies in the United States and other countries are stepping up efforts to review evidence on pharmaceuticals, and they are making their findings available on the Internet.
"Hundreds of billions of dollars are being spent on pharmaceuticals internationally, so there's a growing interest in what science says about the outcomes that are being purchased with these drugs," says Steve Morgan, PhD, an assistant professor at the Centre for Health Services and Policy Research at the University of British Columbia in Vancouver. Morgan and his colleagues have studied how governments around the world collect, review, and disseminate research on pharmaceuticals.
Governments in countries with national health care systems are increasingly reviewing evidence on the effectiveness of pharmaceuticals in the open, publishing draft and final reports online, and asking pharmaceutical manufacturers and the public for feedback, Morgan says.
While different organizations take different approaches to their reviews — some, for instance, consider cost effectiveness while others consider only clinical data — and make varying degrees of information available, the reports can be valuable to health plans in the United States, he says. "Great stuff is being done internationally. The summary information from the various drug review processes is useful to anyone trying to get a sense of the relative therapeutic value and, in some cases, the economic merits of new products. Government and private purchasers all face the same pharmaceutical cost pressures and the challenges of keeping up with an increase in health technology assessments."
In England, the National Institute for Clinical Excellence, NICE, only reviews about a dozen new products or classes of products per year, but it has a highly developed "Cadillac process for engaging the public and getting feedback," Morgan says. The agency is at the heart of the national health system's evaluations of pharmaceuticals, and final appraisal determinations are posted on the NICE Web site (see "Online Resources" below).
Online resources
Agency for Healthcare Research and Quality — Effective Health Care Program
Reports and draft reviews of clinical evidence for treatment options for various diseases
http://effectivehealthcare.ahrq.gov
Canada's Common Drug Review
One-page summaries of listing recommendations
http://www.cadth.ca/index.php/en/cdr
The Cochrane Collaboration
Reviews, tools for evaluating evidence
http://www.cochrane.org/
The Drug Effectiveness Review Project
Summary reports on comprehensive reviews of drug classes
http://www.ohsu.edu/drugeffectiveness/
The National Institute for Health and Clinical Excellence
Drug recommendations, final coverage decisions, rationale, and summary clinical and cost effectiveness data
http://www.nice.org.uk/
PHARMAC, the Pharmaceutical Management Agency of New Zealand
Minutes of Pharmacology and Therapeutics Advisory Committee meetings
http://www.pharmac.govt.nz/
The Pharmaceutical Benefits Advisory Committee, Australia
Summary documents on national drug coverage decisions
Accessible through www.health.gov.au
Source: International Web sites described in Health Affairs, March/April 2006
Australia's Pharmaceutical Benefits Advisory Committee also puts its reports online, including final coverage decisions, the rationale behind the decisions, and summaries of clinical and cost-effectiveness data, Morgan reports. Canada's Common Drug Review Program posts one-page summaries of its decisions on the Internet, and the minutes of New Zealand's Pharmacology and Therapeutics Advisory Committee are available online.
Though these resources can be useful, it is important to look at a wide range of data from the United States. WellPoint, for instance, has launched a program to encourage pharmaceutical manufacturers to provide health plans with more relevant, real-life data on drugs (see "How Much Information? How Useful?" below).
How much information? How useful?
How deep is deep enough?
It's a question that David L. Clark, vice president for pharmacy benefits and president of RegenceRx at the Regence Group has been asking about his team's search for evidence to use in the evaluation of pharmaceuticals.
"It's like going for gold," he says. "We do the digging, we get all of the ore and we put it through a refining process. We have a team of clinical pharmacists who are trained in how to review and critique clinical studies."
Regence and WellPoint are two insurers striving to expand the boundaries of the kind of clinical evidence that pharmaceutical companies provide health plans. They are seeking more data and information than ever before. WellPoint, for example, is phasing in new requirements over the next several years.
"We are looking for naturalistic and observational studies to show real-world effectiveness data," says Brian Sweet, WellPoint's vice president for clinical services in pharmacy. "We are asking, What happens when a drug is released to the general population? It is more of a focus on health outcomes, on productivity, and on issues that really mean something to our employer groups regarding employee functionality at work." WellPoint is also looking for information on models that will help it evaluate whether a drug meets a manufacturer's product claims once it has been introduced to the formulary.
Regence is searching the medical literature for smaller studies as well as scanning abstracts presented at professional conferences and then going back and asking for the data, if unpublished, that are behind the study. Pharmacists then rate the research, with grades from "very useful in making clinical decisions" to "so poorly done that it can be misleading."
Both WellPoint and Regence accept data on drugs from pharmaceutical companies in the Academy of Managed Care Pharmacy's Format for Formulary Submissions, an industry standard. They are just beginning to take those requests to the next level, they say.
WellPoint has developed a series of health technology assessment guidelines it would like the pharmaceutical industry to follow when submitting information and economic models.
"About 10 percent of the responses we are getting from pharmaceutical companies are in our format, and 90 percent come in the AMCP format," Sweet says. "Then we go back and request additional information. Sometimes that information is available, and sometimes not."
WellPoint introduced the new guidelines this year and next year will begin to request that pharmaceutical companies follow them. By 2008, the company will set minimum requirements that will have to be met before a drug is reviewed, Sweet says.
Launched in 2000, the AMCP's Format for Formulary Submission helped raise the bar for the type of information health plans would receive from pharmaceutical companies, says Peter Neumann, ScD, director of the Center for the Evaluation of Value and Risk in Health at Tufts-New England Medical Center. "Before the format, a lot of health plans were passive recipients of information from drug companies. The AMCP guidelines said for the first time, 'You, the health plan, should take control and formally request clinical and economic information from drug companies and ask for off-label information and economic modeling tools.'"
The AMCP continues to educate health plans on how to evaluate the clinical and economic studies and the economic models that result from using the format, says Richard N. Fry, RPh, director of programs at the Foundation for Managed Care Pharmacy. "The creation of the format was driven by the knowledge that P&T committees were largely working with very incomplete data to make their decisions. The impetus was to move to a process that would give health plans more information so that they could make evidence-based decisions."
DERP's influence
Back at home, the Drug Effectiveness Review Project has been helping state Medicaid programs stay on top of the research on pharmaceutical products. Known as DERP, the project is supported by a coalition of 15 states, a Canadian drug review organization, and the California Health Care Foundation.
DERP is "fast-becoming a global leader in the evaluation of new therapies," Morgan says. "But it is different from the reviews you would find at a national level in Canada or elsewhere, in that DERP does not make a final appraisal as to which products should or should not be covered. It only evaluates the science."
The project began in Oregon as a way to help the state look at research to determine whether drugs within certain classes were similar or different. "That's important, because if they are similar, we could expect the manufacturers to compete on price," says John Santa, MD, MPH, former DERP medical director and a grant administrator at the Center for Evidence-Based Policy, which runs DERP. Other states soon began asking to share the DERP information, he says. The project broke from the state and signed on the 17 partners that share equally in its cost, which was $4.2 million for the first three years.
DERP contracts with the independent Evidence-Based Practice Center at Oregon Health and Science University to evaluate classes of drugs. The center, one of 13 around the country that are affiliated with the national Agency for Healthcare Research and Quality, has reviewed 27 classes of drugs so far. The entire process has been open to comment from pharmaceutical manufacturers and the public. DERP reports, which some experts criticize because they do not contain any economic information, are distributed to the partners and are available on the project's Web site.
"States with just a few pharmacists managing hundreds of millions of dollars in drugs could not do reviews of the same quality on their own," Santa says. "It doesn't make sense for Wyoming and Arkansas and Michigan all to be doing a review of the evidence on cholesterol-lowering drugs. If you do it once and do it really well, it's very efficient." Because DERP does not make recommendations, each state does make its own decisions about preferred drug lists, Santa points out.
Other health plans are increasingly referring to DERP as a starting point for how they view drugs in a category, says Stephen Schondelmeyer, PharmD, PhD, a professor at the University of Minnesota College of Pharmacy. "This information has not existed before in a compiled way. This project demonstrates what can be accomplished when multiple payers get together to fund this kind of work."
Getting more health plans to become paying members of the project is something DERP participants have considered, though no one is sure that the project would be able to satisfy for-profit plans and Medicaid programs at the same time, Santa says. DERP, though, would welcome the chance to talk about how private parties, including HMOs and other insurers, could participate, Santa says. As full partners, they would have a say in what drugs were reviewed and what key questions were asked by the reviewers.
"But it's our public radio problem — you can tune in and get all of our information without paying anything," he says. "When it comes to private companies, that's a big hurdle." Plus, not every company wants to be a part of an open process, because if a drug is identified as better than others, manufacturers will have more leverage when it comes to price, he adds.
It is important that the project stay open so that the public trusts the decisions being made based on the findings, Santa says. In 2002, Washington and Oregon began to withdraw support of Vioxx because evidence of a cardiovascular risk appeared in a summary report of research.
"Given that Vioxx was not withdrawn from the market until 2004, some significant morbidity and mortality was avoided in those states because Vioxx was not included in the preferred drug list," Santa says. "Vioxx was one of the most popular drugs in both states in terms of treatment of arthritis. That popularity declined because of those decisions."
Getting information out to the public — and to health care providers, insurers, and manufacturers — is also the goal of the national Effective Health Care Program, which is part of the Agency for Healthcare Research and Quality. The program has several components, but the overall mandate is to disseminate evidence as to what treatments work best for certain conditions as broadly as possible. The program has issued three reports since December 2005, the first titled "Comparative Effectiveness of Management Strategies for Gastroesophageal Reflux Disease." Several additional reports are due out this fall, and the project expects to issue about a dozen per year.
"We have had good feedback from insurers," says Jean R. Slutsky, director of the Center for Outcomes and Evidence at the Agency for Healthcare Research and Quality. "This type of information is very difficult to put together. It takes painstaking effort to make sure that you have the available evidence, both published and unpublished, and then to use the appropriate scientific methodology to look across studies. Anytime someone else does that work, it makes it easier for a decision-making body, which can use that information as a platform."
The growth in the availability of information and the use of data to make formulary decisions has been a clear trend, says David L. Clark, vice president for pharmacy benefits and president of RegenceRx at the Regence Group. "Evidence-based review is gaining momentum. Everyone has always used some form of evidence, but now we are all digging deeper. The challenge, though, is learning to refine what we dig up." Regence's effort to distribute its summary reports is a response to that need, he says.
Local influence
Regardless of where P&T committees get their information, their decisions will remain local, pharmacy directors say. The P&T committee at Blue Cross Blue Shield of Michigan agrees with the recommendations from outside sources for most new drugs, but it will make the opposite decision about placing a pharmaceutical on their formulary if local physicians have had different experiences with established drugs, Kaddis says. And with Hawaii's high number of diabetics, keeping all diabetic medications in an affordable place on the formulary is seen as a key priority, overriding some evidence-based reviews, Tsutomi says.
Projects such as DERP are one effort to evaluate the evidence, and local decision makers need to figure out if that effort works for them, says Peter Neumann, ScD, director of the Center for the Evaluation of Value and Risk in Health at Tufts-New England Medical Center. "Local decision makers may face different relative prices and have different populations. They may have conflicting views of the evidence. A P&T committee needs to decide whether it will reimburse for a drug in certain populations, for example, or for off-label uses. Those are difficult judgments. Often there is no right answer."
Using summary reports does not replace a health plan's formulary development process, Schondelmeyer says. "Each plan stills need to do its own review, add additional considerations, or take into account the nature of its own group.
"For example, if a health plan is developing a formulary for an elderly population, the P&T committee would likely make different decisions than if it had a working-age population. Drugs affect different populations in different ways.
"This kind of information doesn't eliminate the need for a health plan to have a staff to help with its formulary, but it does give it a great starting point."
Drug makers face wide range of data requests
The efforts of health plans in the United States and governments around the world to collect and summarize information on pharmaceuticals is creating a "health outcomes perfect storm" for drug manufacturers, says Don Buesching, PhD, a research adviser for Indianapolis-based Eli Lilly and Co. "There are a lot of different requirements, and each player wants something slightly customized. It is very difficult for us to be able to assemble all of that in a way that perfectly meets the expectations and requirements of each customer."
The search for more information about pharmaceuticals in the U.S. parallels international efforts in many ways, though the kind of evidence being sought varies, Buesching says. "Outside of the U.S., cost-effectiveness analyses and cost per quality-adjusted life year are the gold standard. In the U.S., there is still a broader view of what value is. It's not always just economic value."
Some experts believe that all of the activity will converge into a homogenized approach to doing health technology assessment, and that would make his job easier, Buesching says. "But these are not simple decisions, and I really think that because these are complex decisions, an array of data is necessary. It would be a great loss if we got too much of a cookbook approach to all of this."
What the pharmaceutical industry would appreciate, Buesching says, is better insight into how health plans are using the data and tools that drug manufacturers are providing them.
"This is an exciting time," he says. "There is a lot going on, and our industry is the greatest funder of these kinds of economic analyses of new drug technologies. The real question is the degree to which health plans will transparently be making decisions based on this information. If it becomes clear that they are not using this information to any great degree, the investment that our industry puts into it will probably start to wane.
"What we are looking for is a signal that health plans are serious about using this information to make decisions, and if that's the case, then we'll certainly continue to invest. If that's not the case, probably the opposite will be true."
For further reading
"Centralized Drug Review Processes in Australia, Canada, New Zealand, and the United Kingdom," by Steven G. Morgan, et al. Published in Health Affairs, March/April 2006.
"Emerging Lessons From the Drug Effectiveness Review Project," by Peter Neumann, et al. Published in Health Affairs online, June 6, 2006.
Meetings
| | | |
| --- | --- | --- |
| Medical Devices Summit | Boston, MA | February 19–20, 2015 |
| 3rd Annual Summit to Improve Adherence and Enhance Patient Engagement | Philadelphia, PA | March 9–10, 2015 |
| Value-Added Solutions for Enhanced Customer Experience | Philadelphia, PA | March 9, 2015 |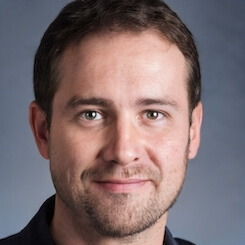 Paul Lendner ist ein praktizierender Experte im Bereich Gesundheit, Medizin und Fitness. Er schreibt bereits seit über 5 Jahren für das Managed Care Mag. Mit seinen Artikeln, die einen einzigartigen Expertenstatus nachweisen, liefert er unseren Lesern nicht nur Mehrwert, sondern auch Hilfestellung bei ihren Problemen.